With her Autumn Winter 2020 line titled "StrIDent", Austrian designer Rebekka Ruétz presented a collection that has been a true pleasure for our eyes: look at these incredibly inspiring cuts, the utterly unique prints, that powerful energy! Her range of inspirations seems to be sheer endless, and thus, every look has its very special flair!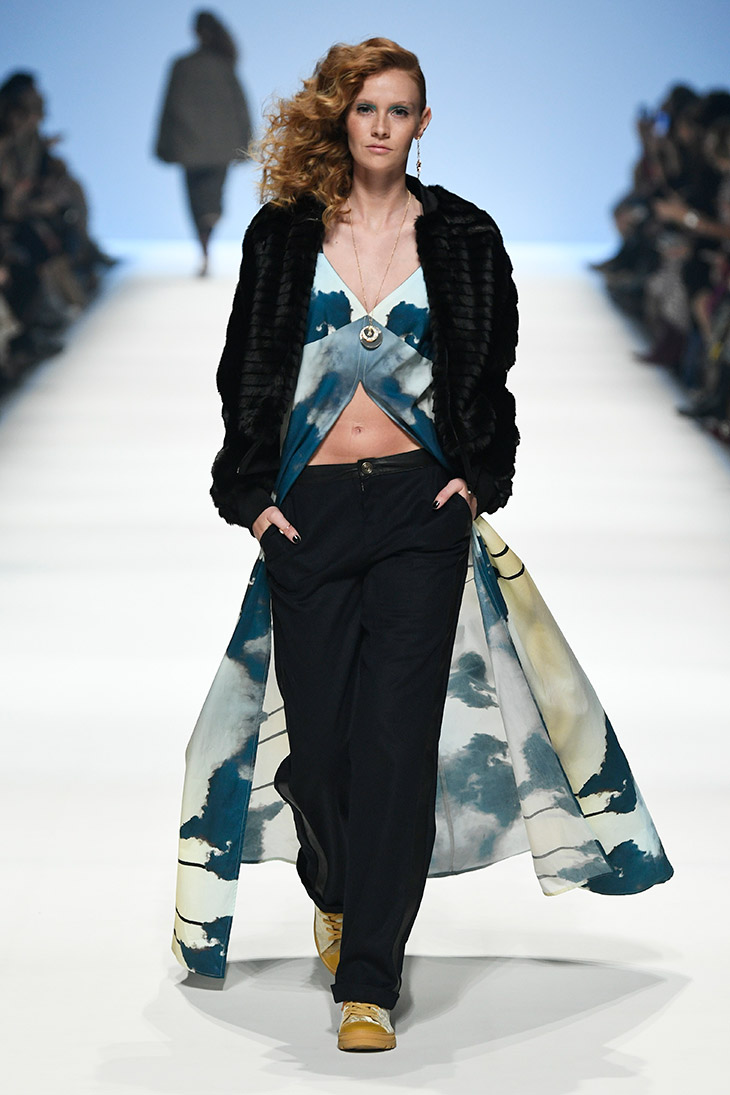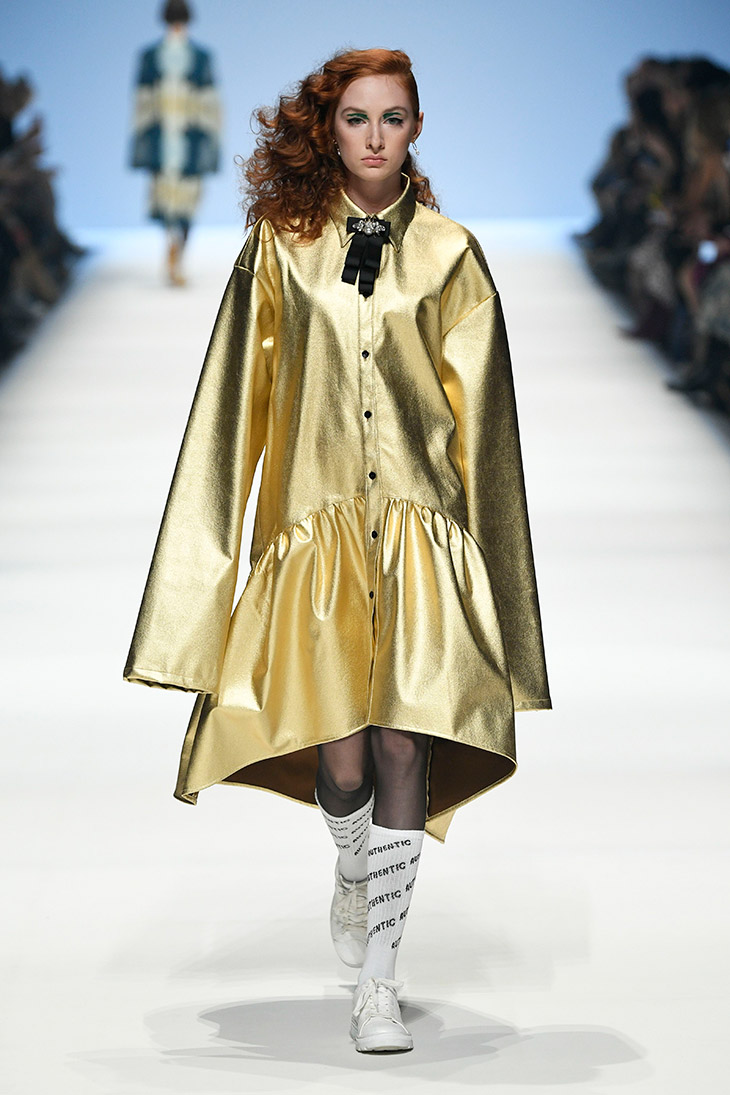 The message behind this compelling collection is, however, a severe one: the designer is evoking the audience to focus on sustainability or, to say express it even more drastically, to save our planet! You can literally feel these influences when observing her precious print choice clearly: it feels like a journey through earth and space. So cosmic, so blithe, so fragile yet so far. Additionally, the color palette of these patterns is kept in bold hues- it expresses the beauty of our planet but makes us think twice….the prints do, on top of that, depict several photographs that show the pollution of the oceans and the consequences of too much microplastic in the environment. On the other hand these wonderful prints make us aware of all the beauty this world has to offer, it can be even understood as an ode to the beauty of this planet.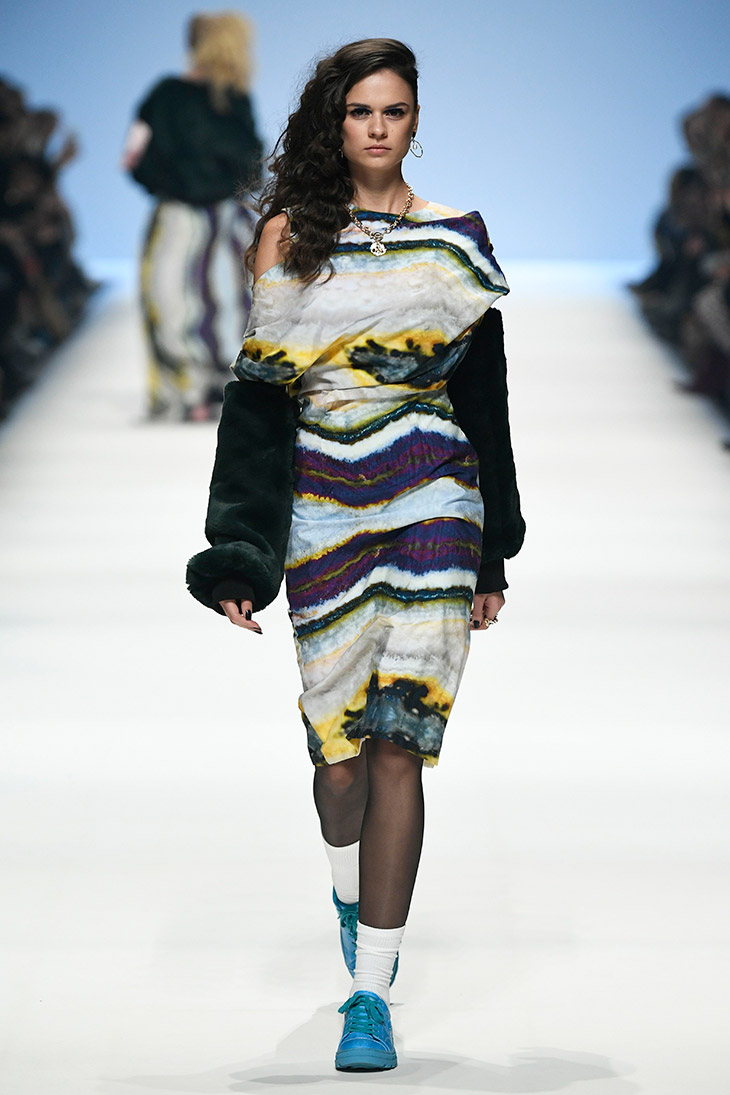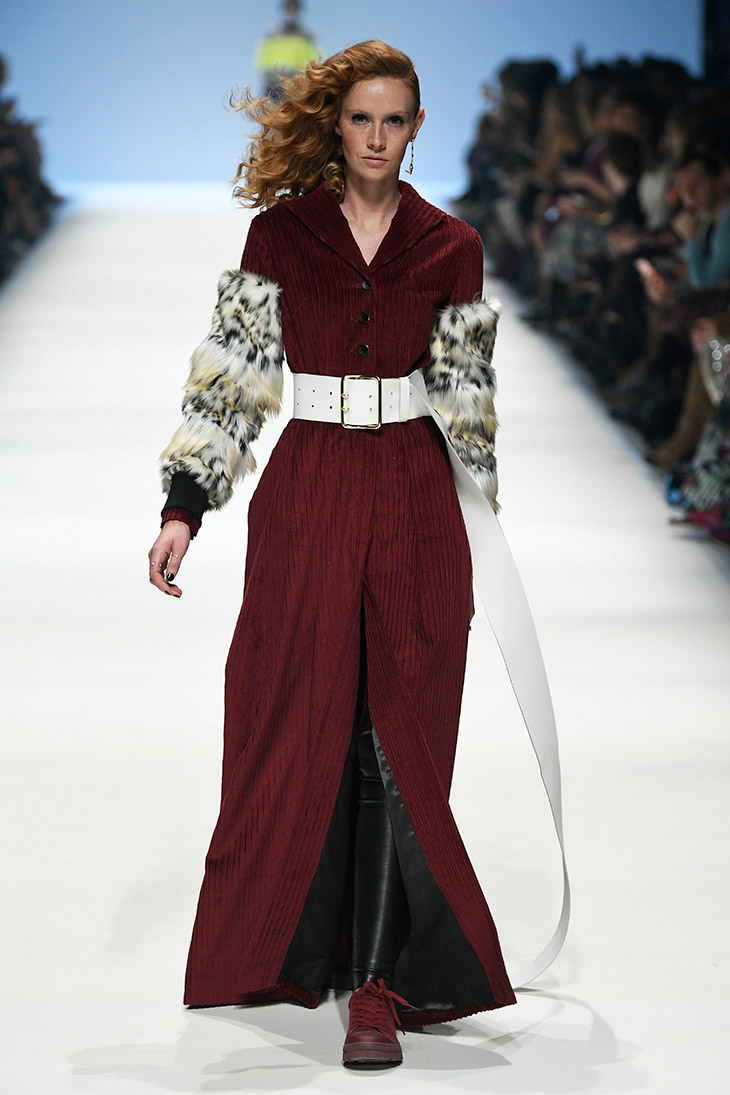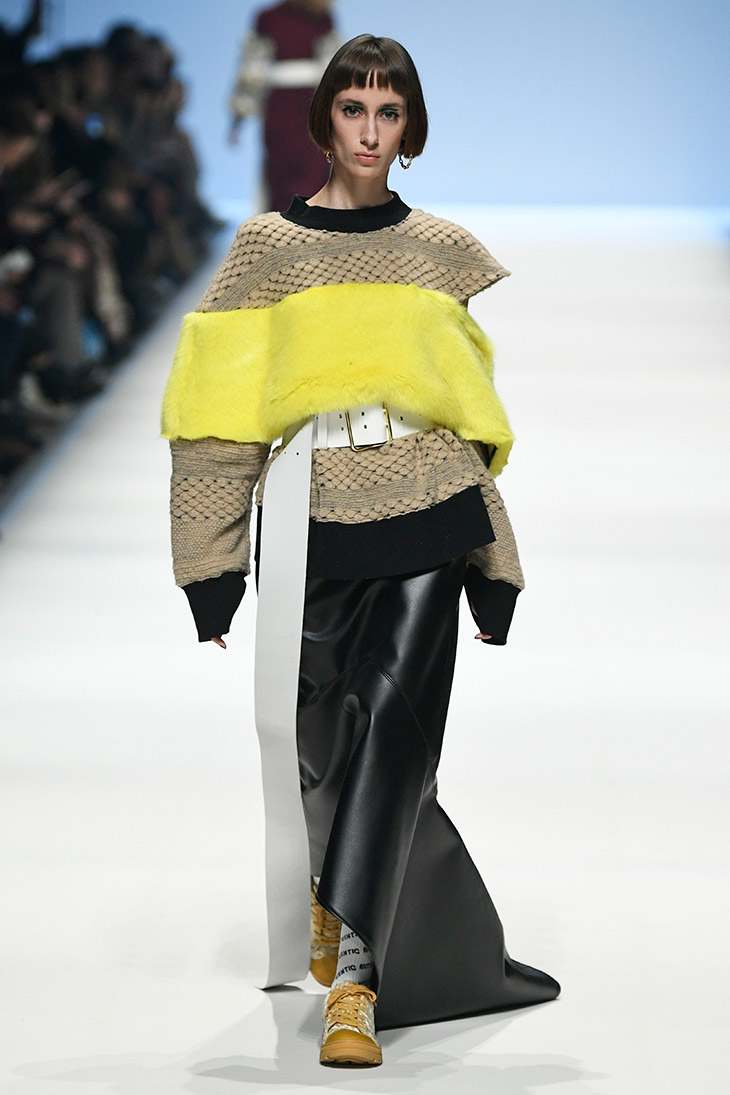 Like an artist choosing various hues from its painters' palette, Rebekka Ruétz experiments with numerous tones. It is exactly this vivid mix and match of many, preferrably bold hues, that makes these creations so powerful and energetic: yellow, tiger, saffron, mulberry are only some of the colors that are repeatedly used. In addition to that, of course ocean tones play a central role: they are ranging from turquoise, teal, shamrock, emerald green, olympic to sapphire and space. Sheer white embodies the innocence of bygone days. Rainbow nuances express pure joie de vivre and feel like a reminder to appreciate and save the beauty of this world.
Four looks in gold metallics remind us of glorious days. This corageous colour choice gives us hope that maybe, if we all act together for a better world, it is not too late yet…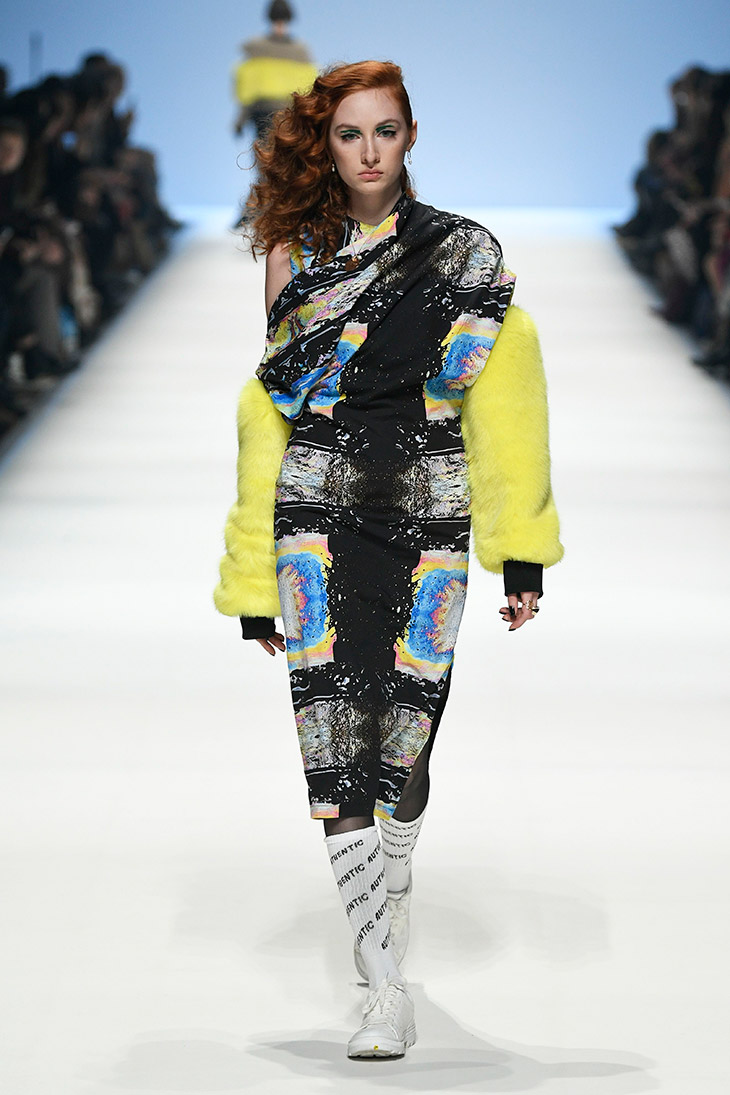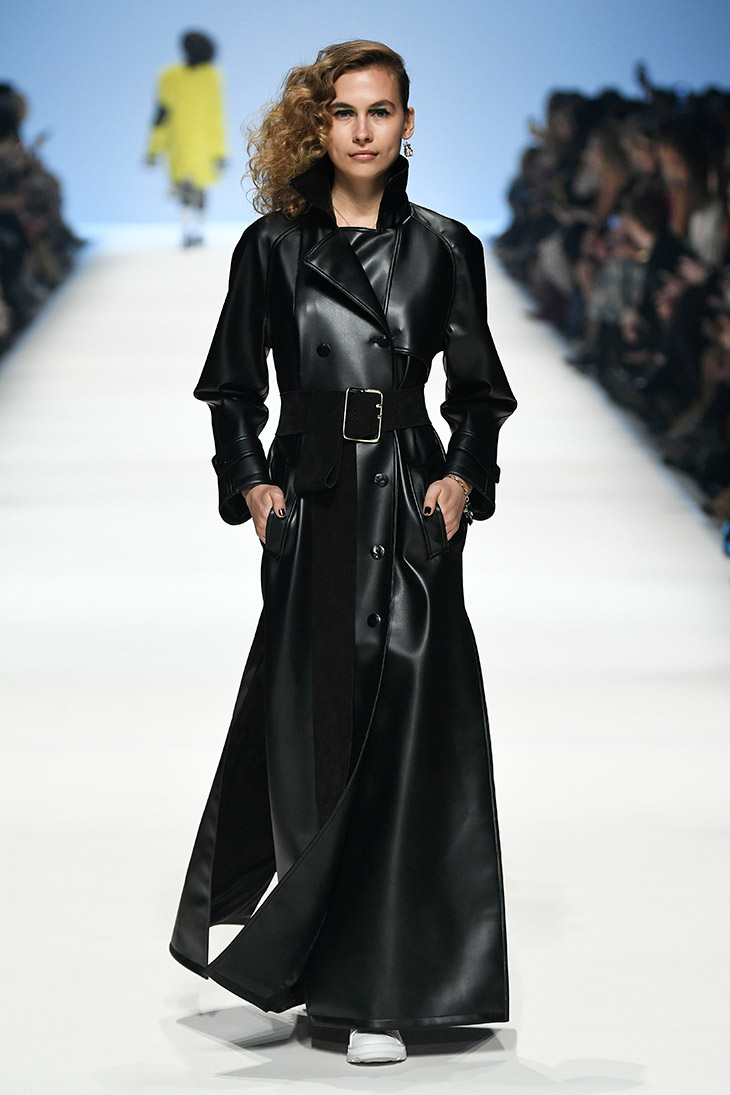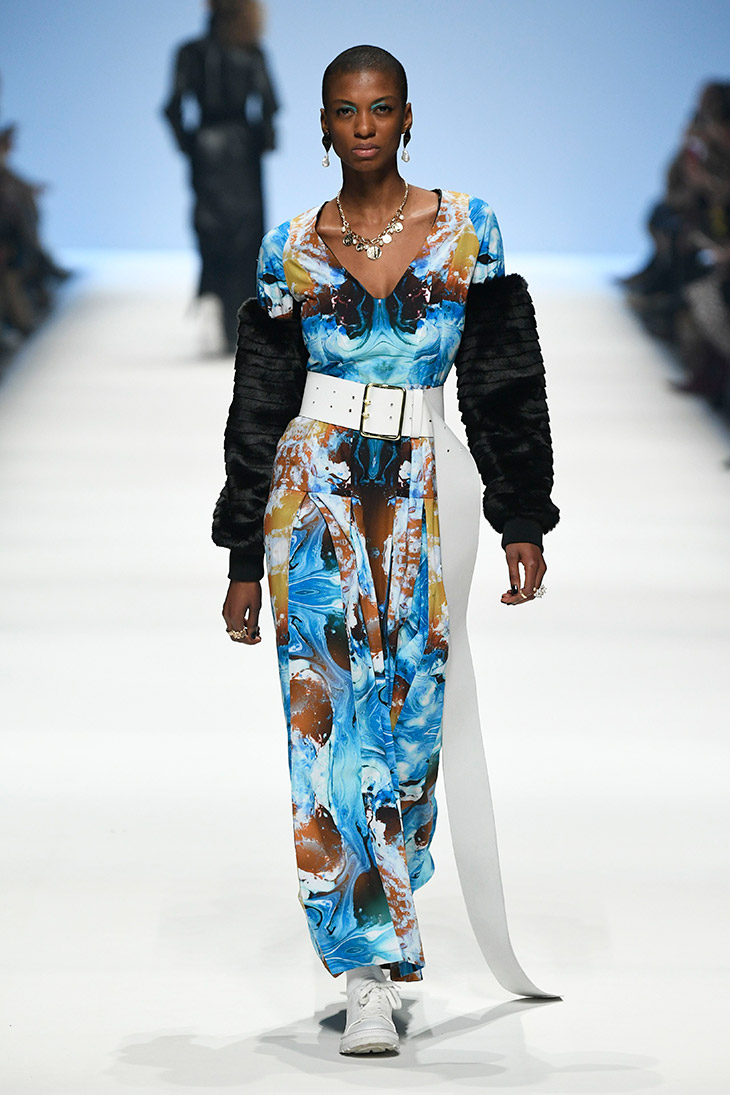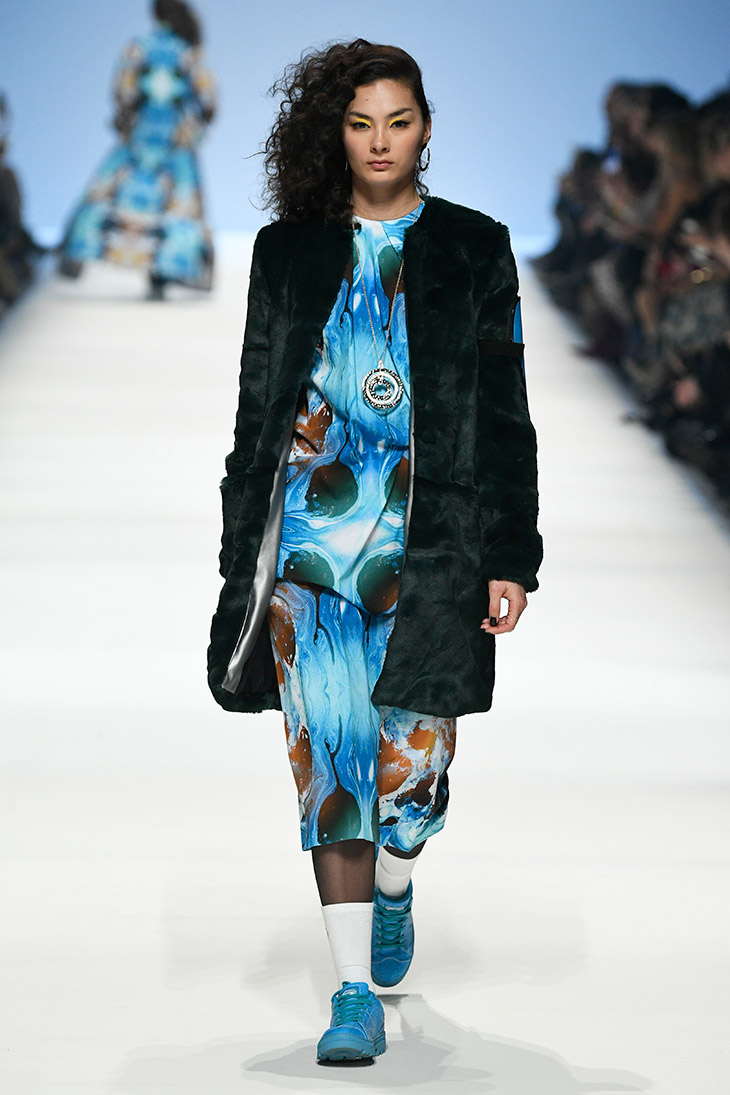 What also stands out and is a true highlight for our editors' eyes is the wide variety of different cuts: they are ranging from figure- accentuating ones to rather loose, completely comfortable ones. The latest additions on our wishlist? The long, over- sized coats that are wonderfully swinging when walking. Lengths are, by the way, a feature Rebekka celebrates like no other: they appear in various creations. Ethereal!
What also stays in mind are the often emphasized shoulders and sleeves. Simply smooth!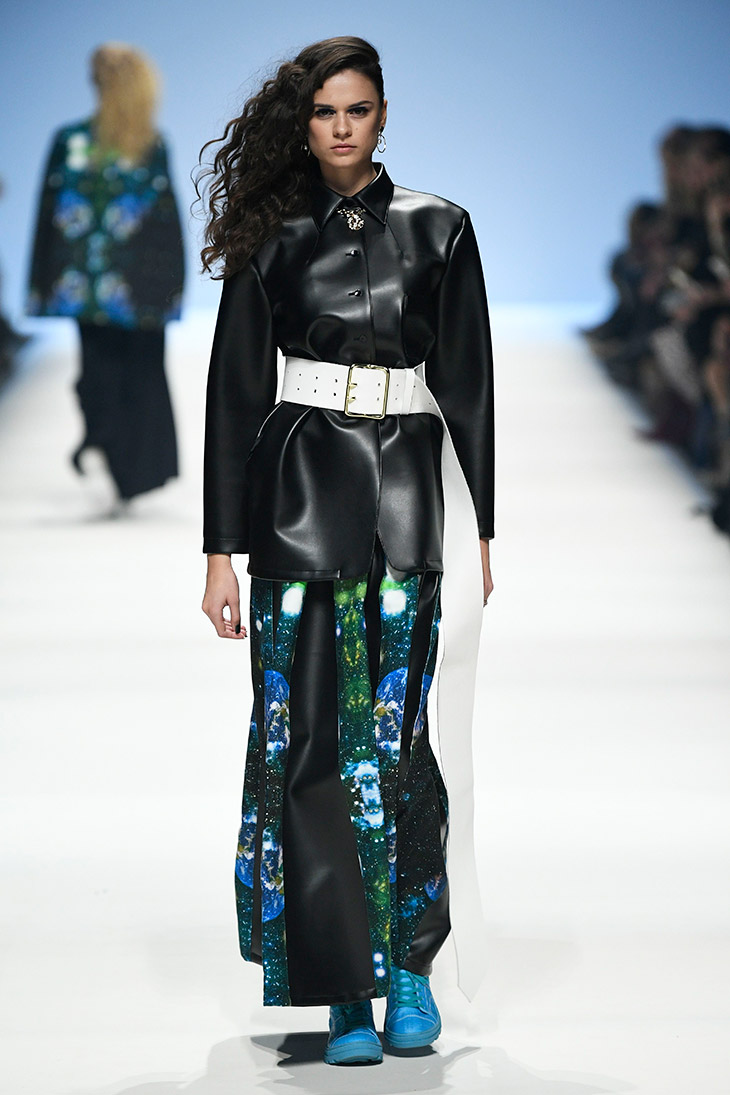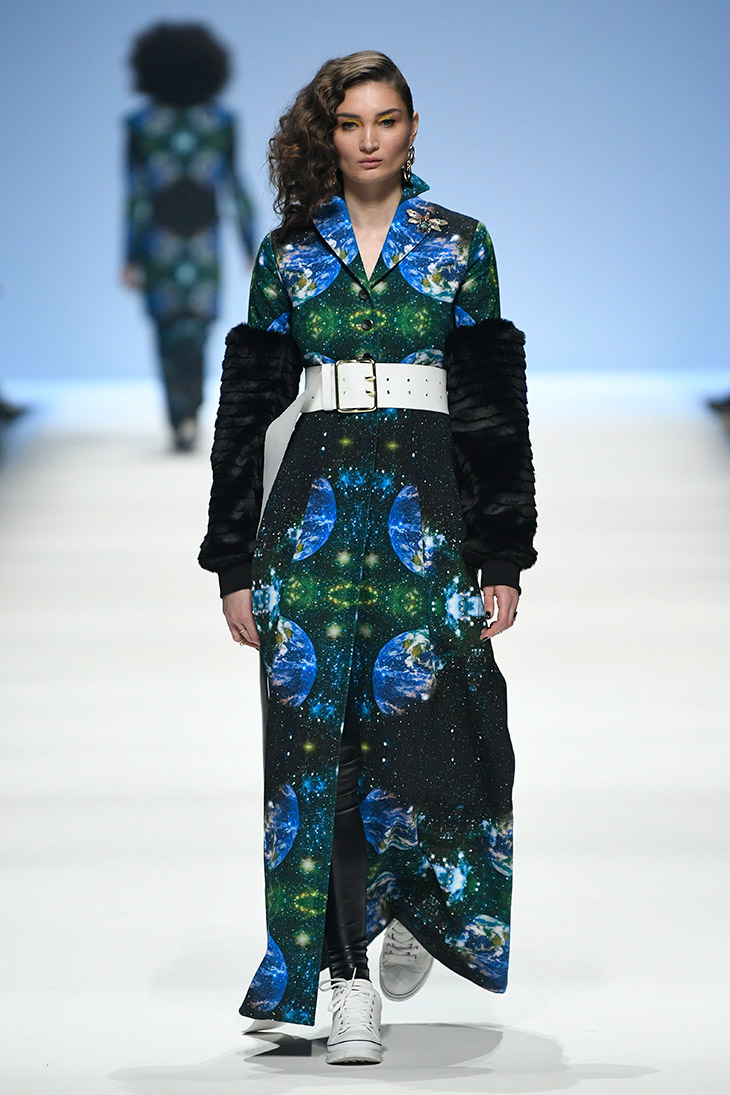 Completely cool sneakers from Skechers that are designed by no other than the Austrian designer herself round off these lavish looks. The true highlight was, though, when Rebekka Ruétz entered the runway on a scooter. Did any fashion show ever ended in a cooler way? We don't think so! Thank you very much for having us, Rebekka Ruétz!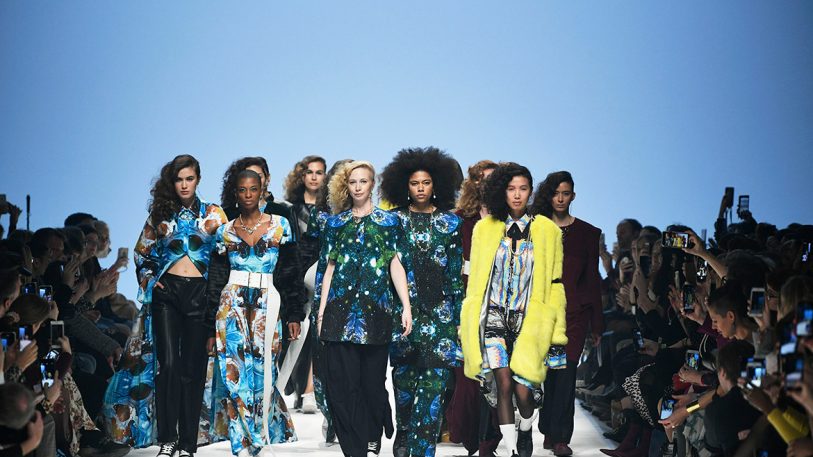 Picture Credit: Getty Images / Courtesy of ©Rebekka Ruétz
Review by Sussan Zeck for D'SCENE Magazine