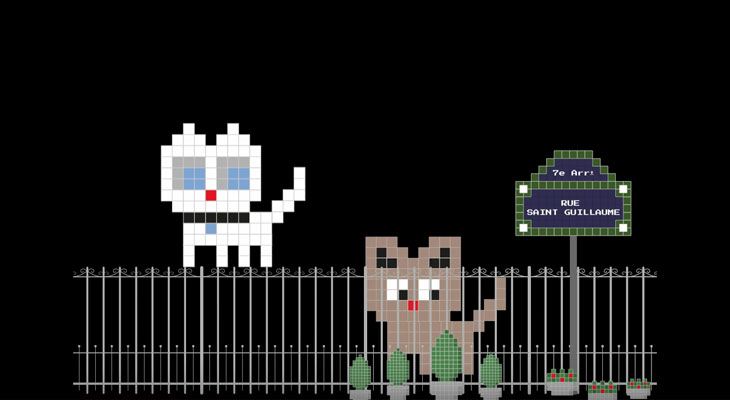 KARL LAGERFELD has launched a video game to promote the new Pixels capsule collection which can be played on desktop, tablet and mobile devices. From February 13 to March 13, 2020, consumers are invited to play the game, and one lucky winner will receive a Karl Lagerfeld shopping experience worth €250.
CLICK TO PLAY MAISON KARL LAGERFELD GAME
The unique and interactive game was inspired by the Spring 2020 Pixel collection, which features pixelated artworks of Karl and Choupette in primary shades of red, yellow and blue.
The player must help Choupette navigate her way through the iconic Karll Lagerfeld Maison at 21 Rue St-Guillaume in Paris, and collect this season's must-have stylesm, while avoiding the neighborhood dogs. The goal is to collect as many pixel points as possible.
The collection includes a sweatshirts, t-shirts and sweaters with a pixelated image of Karl, while the accessories offering includes a tote bag, small and medium top handle bag, and a large textured leather pouch. The collection further includes a passport holder, a zip wallet, a cap, a two-pack of socks and a keychain.
We earn a commission when you follow the link to make a purchase. Click here to learn more about how we make money.
The Pixel collection will be available in KARL LAGERFELD stores, on KARL.COM and via select wholesale partners, from February 13, 2020.