Organization doesn't have to be just practical; it can be beautiful. Stuffing your accessories in your closet is a disservice to your jewelry, hats, and more. Displaying your accessories can reveal your personality and style. Even if you are short on space, there are ways to display fashion items around the house artfully.
From a jewelry box to wall hooks, these tips will help you show the world your accessories while keeping them organized and within reach for when you need to put an outfit together.
Display Your Favorite Jewelry
One of the most obvious accessories perfect for displaying is your jewelry collection. A jewelry box is an excellent way to organize your favorite jewelry, ensuring nothing is lost or damaged. Choose a jewelry box with a clean, modern design that goes with nearly any décor, and ensure it has a display top. You can display anything from rings to brooches, heirloom lockets to your favorite earrings. As an added bonus, displaying jewelry also makes it easy to grab before going out for a night on the town.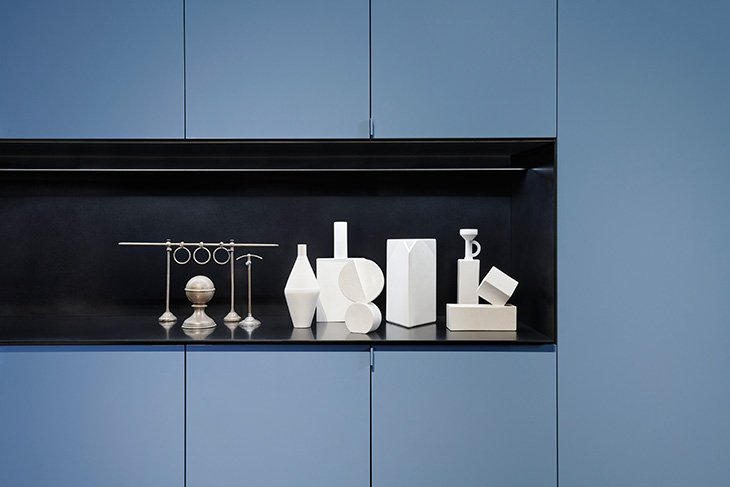 If your home is small and space is at a premium, use an over-the-door jewelry organizer. Put the organizer over your closet door, for example, facing out into the bedroom. Choosing a high-capacity jewelry organizer means displaying plenty of your favorite items. An organizer with offset T-bars will help you artfully display your necklaces or bracelets with no fear of tangling. Earring storage and a tray for items such as brooches can help you easily and beautifully display your favorite items.
Show Off Your Shoes
If your shoe collection is a sight to behold, take some of your favorite shoes and display them. A stackable shoe rack will save space, help you organize your favorite pairs, and combine functionality with style. Perfect for displaying in your entryway, hallway, or mudroom, choose an organizer with a frame that stacks, so you can continue to add to the display.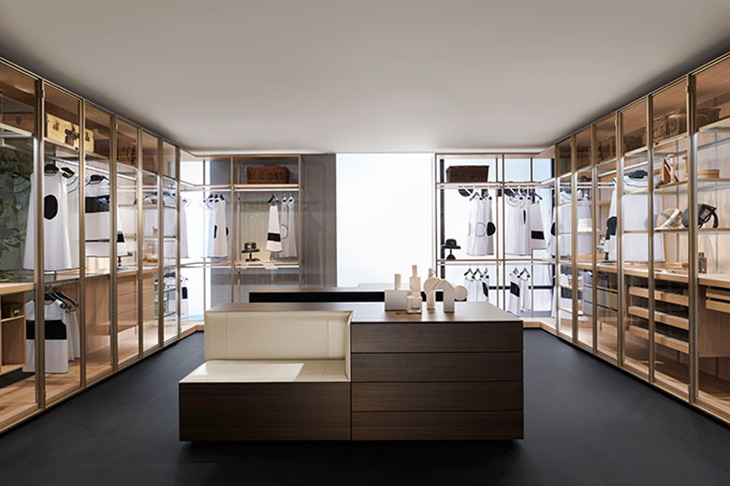 Another type of shoe rack you can use to display your footwear is a "sling" rack, such as the Shoe Sling Shoe Rack, designed by Eugenie De Loynes for Umbra. This rack offers two rows of sling-style pockets to store shoes as well as other accessories, such as umbrellas or bags. The pocket is made from breathable, machine-washable mesh, which allows for air to circulate and easy cleanup. It's stackable, as well, allowing you to build up should you need more room for your shoe collection.
From fancy heels to sought-after sneakers, shoe racks can easily display your collection so you can quickly grab whichever pair you need before a fun outing or a night on the town.
Drape Your Scarves
Scarves are great for when the weather turns cold, but unlike shoes and jewelry, they may be stored away during the warmer months. Gather your pile of scarves from your closet and install a wall-mounted coat hook. Whether it's static or has hooks that swing out is up to you. The point is to either drape scarves over the hooks or tie them onto the hooks. Another alternative is to tie scarves around rings and hang the scarves from the rings. You can create a colorful display that will add a pop of color to your bedroom, entryway, or living room.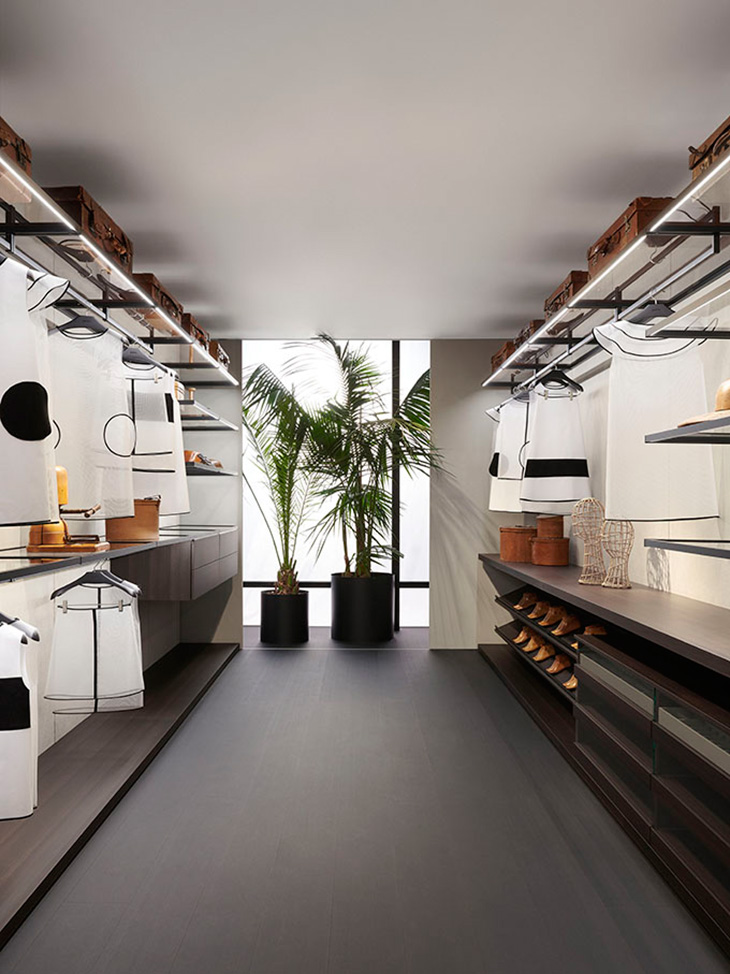 Another display option for your scarves involves the jewelry organizer mentioned earlier. Instead of hanging necklaces, you can hang scarves. This is a great way to keep your favorite scarves organized, especially if you lack space.
Tip Your Hat on the Wall
Hats are notoriously difficult to store in a closet, especially in smaller homes. Big hats, such as sun hats and cowboy hats, are even harder than the standard baseball cap. Instead of stacking them in the closet, consider creating a hat wall using hooks, displaying individual hats. You can create interesting shapes with the hanging hats, from a simple row or column to a zigzag or a heart. Alternatively, you can get a coat rack for the entryway, and, instead of hanging coats, try hanging your favorite hats on the rack. An added bonus is that your hats will be easy to grab on your way out the door.
Do you want to display your hats horizontally instead of hanging them vertically? Consider floating shelves and putting a hat or two on each shelf, depending on the shelf size. With smaller shelves, you can vary the heights on the wall, or even create a design with the shelves.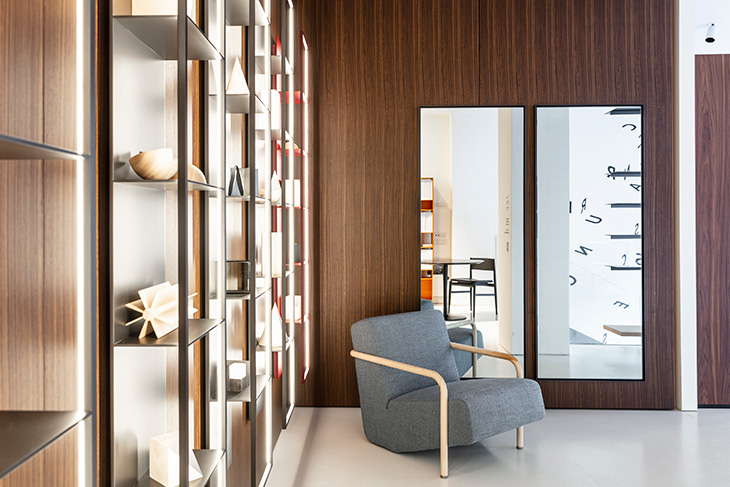 Hang Your Bags and Purses
You might be storing your bags inside other, larger bags. While this saves space and does keep purses and totes in one place, it does nothing for displaying your collection. After all, if you have some expensive bags with well-known brand names, you probably don't want to keep them hidden away. Valet hooks allow for varying designs on the wall, much like the hat suggestion above. You could use a mounted hook rack to keep bags sidebyside, a great option if you lack space. Floating shelves also work well. Choose shelves that can hold a single bag each, and create a bag wall—possibly even combined with a hat wall—or use one long shelf for an eye-catching display.
If you lack wall space, try using over-the-door hooks, either over the closet door or the bedroom door. Try to get hooks with varying heights, especially if the bags are around the same length.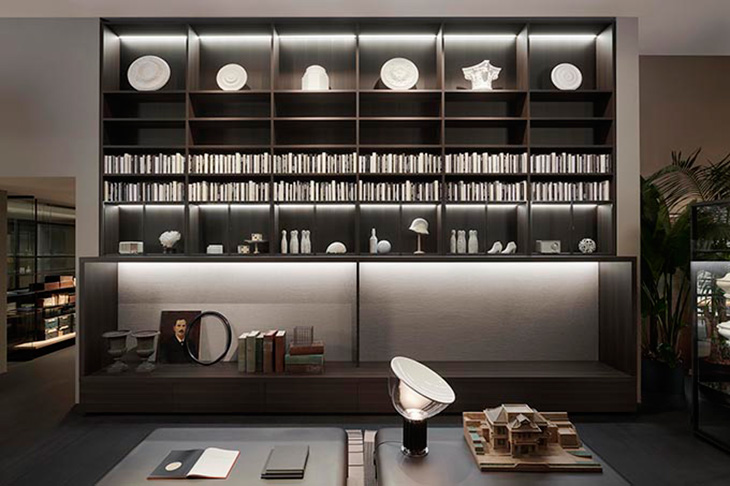 Keep Your Sunglasses Handy
If you have a collection of shades that you want to display, or simply want to organize and have easy access to when it's time to step out into the sun, a sunglasses display works wonders. Like the bags and hats, floating shelves can help you display sunglasses, though this is best for individual pairs and in smaller quantities. If you have a pair or two to show off and need easy access to, storing them on top of a jewelry box or on the tray of a jewelry organizer keeps them with other accessories while remaining highly accessible. You could also hang a pair from a jewelry tree, alongside your necklaces. Each of these options allows you to quickly grab the jewelry you need to complement your outfit and sunglasses.
Another alternative is a folding hook in your entryway. Fold the hook down and place the sunglasses, arms folded in, on the hook. Depending on the hook and the glasses, you may be able to get the bridge of the sunglasses to sit on the hook, as well. This makes them highly convenient to grab and go while displaying your favorite, most-used shades.
All images featuring the beautifully shaped PORRO collection of furnishing and display closets presented at Salone del Mobile in Milan. Courtesy of PORRO.