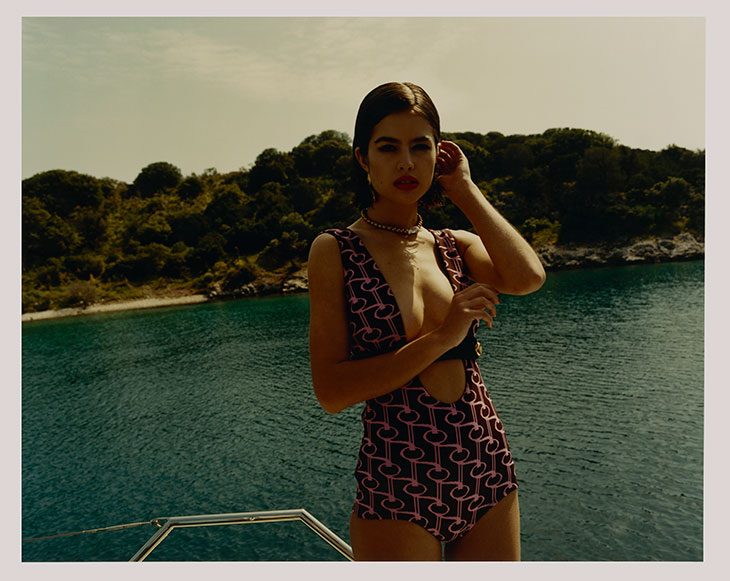 Summer is around the corner, and that means – The Beach. In an effort to make the sea of summer accessories out there easier to navigate, we've narrowed down the field of swimwear, beach clothes, bags, hats, sunglasses and more. Our team will help you find all the things missing for a fabulous day spent underneath the sun. There are options for everybody.
RELATED: ACCESSORIES
We earn a commission when you follow the link to make a purchase. Click here to learn more about how we make money.
Should you feel the need to refresh your beach wardrobe, check out our best of the best edit below:
SWIMWEAR
The perfect swimsuit is the one that you feel best in. From sequins, embroidery, bright colors, and leopard print, there's no need to choose a favorite – they're all good.
[show_shopthepost_widget id="4021181″]
CLOTHES
From beach trousers to floaty beach caftans to layer over your new bikini, we've got all the beachwear you need to hit the sand and sea in style. You'll be looking bright and breezy with these holiday outfits for your perfect tropical getaway.
[show_shopthepost_widget id="4021280″]
BAGS
Looking for a stylish new beach bag this summer to put all of your summer essentials? We've rounded up a selection of bags that look equally great on the sand and the streets. Go straight from the beach to the bar with this fashion-forward beach bags.
[show_shopthepost_widget id="4021180″]
HATS
When you're packing for a vacation, make sure to bring a perfect hat for the beach. Not only will it complete your summer outfit, but it will also help protect your face from sun.
[show_shopthepost_widget id="4021234″]
TOWELS
For the perfect beach Instagram photo, a designer towel is a must. Whether lounging on the beach, drying off, or sunbathing, a beach towel is a summer must-have.
[show_shopthepost_widget id="4021237″]
SHOES
The feeling of sand beneath your feet is great, but having the best shoes for the beach is necessary. If you are a fashion lover, you still want to be chic even when you are soaking in the sun. Scroll down to find a perfect pair of shoes to complete your beach outfit.
[show_shopthepost_widget id="4021199″]
SUNGLASSES
If there is a one thing you won't forget to bring to the pool or beach, it's sunglasses. A cool pair of sunnies from an eye glass store are the ultimate accessory. Not only they protect your eyes from the sun, they also reflect your personal style. You just need to add a killer swimsuit and hat and you are all set.
[show_shopthepost_widget id="4021273″]
SUNSCREEN
The right sunscreen can prevent sunburn, reduce your risk of getting skin cancer, and help prevent early signs of skin aging? Learn here how to select it, apply and use it correctly. Don't forget to moisturize your skin after a long day in the sun. Check out these essential beauty items selected by our Beauty Editor Juliette Picard.
[show_shopthepost_widget id="4021239″]