One of the most unforgettable moments in style in a movie happened in the fall of 1953. A 24-year old Audrey Hepburn, eight years before Breakfast at Tiffany's, starred in a role that would earn her the Academy Award for Best Actress. The movie was called Roman Holiday, and a 37-year old Gregory Peck was her costar.
Hepburn, playing a princess who sneaks out to experience Rome as an anonymous tourist, ducks into a salon and gets her hair chopped short. Partly she wants to disguise herself, and partly she wants to be rebellious and beautiful. The stylist, at first, resists. He teases out her long hair and begins hacking at it with scissors, annoyed at her request to cut it so short. Soon, however, he begins to realize how amazing she is going to look. His bitchiness turns into enthusiasm and again into reverence, and as she leaves the salon he tries to ask her out. Fat chance, man.
What a scene! Here are five others to watch as you have a moment of your own on a relaxing evening: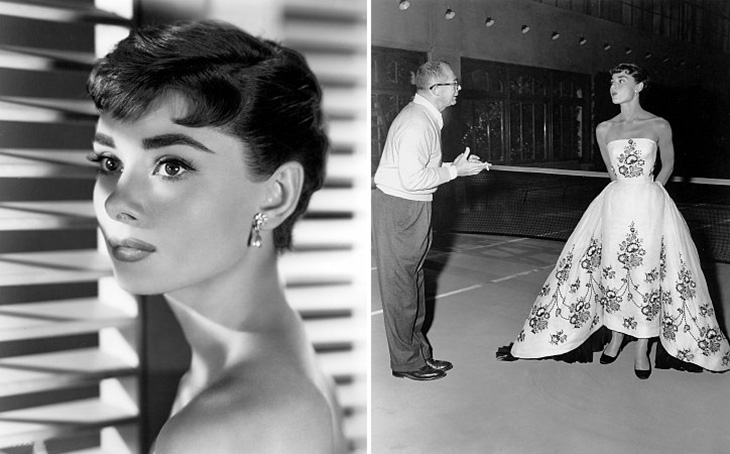 Sabrina
A year later, Hepburn does it again. This time, the movie was called Sabrina. Her co-stars were Humphrey Bogart and William Holden. (The movie would later be remade in 1995 with Julia Ormond, Harrison Ford, and Greg Kinnear.) In the beginning of the movie, Hepburn's character has long hair. She is the "plain" (yeah, right) daughter of the chauffeur, hardly a love interest. Then she travels to Paris; when she returns she has short, modern hair, signifying that she is a woman of the world now. The boys go ga-ga for her.
Empire Records
"So free for the moment / Lost somewhere between the earth and the sky / So free for the moment / Lost because I want to be lost / Don't try to find me." This is the chorus of "Free" by a band called The Martinis, and it was the song that played while Robin Tunney's character in Empire Records, as her world crumbled around her, found strength in the act of cutting off all of her hair. Like Hepburn before her, Tunney was beautiful with her new haircut. How many girls of the 1990s did she inspire to do the same?
G.I. Jane
Demi Moore is another beautiful actress to shave her head for a movie in the 1990s. Exhausted from trials and tribulations, her character in G.I. Jane stumbles into the base barber sharp. There are no barbers to be found; the place is empty. She fumbles through a drawer and selects an electric clipper. And then, right there on the screen, with her lips split open and bandages on her fingers from the rigors of training, she gives herself a buzz cut. Not only did this demonstrate her character's dedication to becoming a Navy Seal, but it also showed that Demi Moore was dedicated to giving this role everything she had.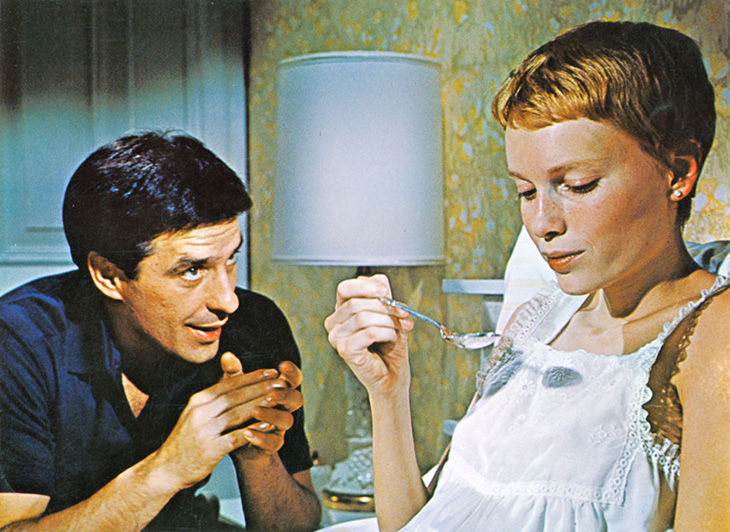 Rosemary's Baby
Mia Farrow's 1968 pixie cut reportedly cost her a divorce from Frank Sinatra. This cut, too, inspired women to go short with their hair, both during the late 1960s and then, retroactively, in the early 1990s. The scene in Rosemary's Baby goes something like this: Her husband sees her hair and says, "What the hell is that?" Farrow's response: "I've been to Vidal Sassoon."
In 2010 actress Emma Watson famously brought the Rosemary's Baby haircut with her very own cover of British Vogue's celebratory December issue photographed by Mario Testino.
Grease
And finally, let's not forget Olivia Newton John in the summer of 1978. For much of the movie Grease, she has what you might call a "normal" haircut. Then she emerges, like a butterfly from a chrysalis, in black spandex and leather, with a cigarette and a new haircut. Everybody around her offers catcalls. John Travolta, with his swept-back rocker hair, looks her up and down and exclaims, "Sandy!" She replies in a sultry voice, "Tell me about it… stud." Is she chewing gum and smoking a cigarette? Maybe! It was the late 1970s, after all. And then John Travolta has the multiplying chills.