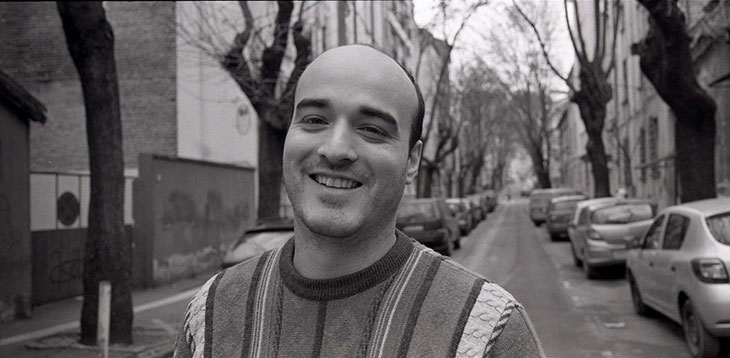 As the coronavirus pandemic spreads, many people are passing the time snuggled up on the couch with a good movie.
We asked Director Bogosav Apostolovic to recommend a few good movies and documentaries to keep you entertained over the coming weeks. Here's all you need to make the most of your time in front of the TV.
Continue after the jump to read Bogosav's recommendations: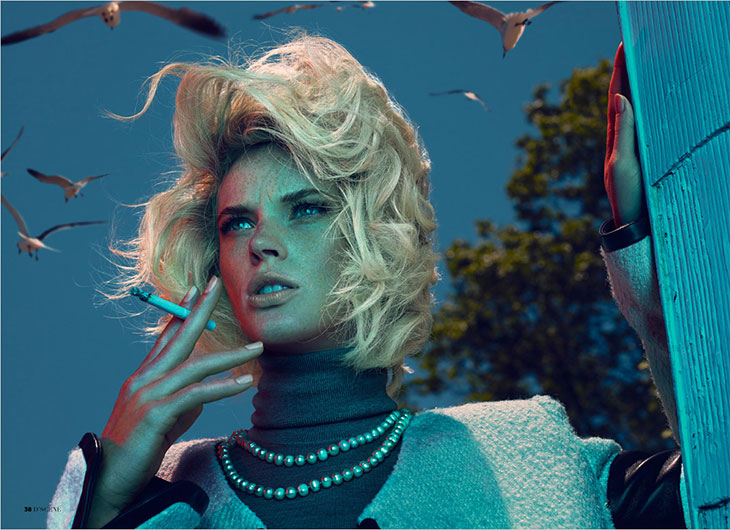 MOVIES
Mirror (1975) by Andrei Tarkovsky
Art film directed by Russian filmmaker, writer, and film theorist Andrei Tarkovsky. Interlaced with dreams and flashbacks, the movie follows a dying man in his forties, who recalls his childhood, his mother, the war and personal moments that tell of and juxtapose pivotal moments in Soviet history.
Amarkord (1973) by Federico Fellini
Italian comedy-drama directed by Federico Fellini, follows an adolescent boy Tita, growing up among an eccentric cast of characters in the village of Borgo San Giuliano.
Spring, Summer, Fall, Winter… and Spring (2003) Kim Ki-duk
South Korean film directed by Kim Ki–duk about a Buddhist monastery that floats on a lake in a pristine forest. The film follows a young Buddhist apprentice tempted

away from his spiritual existence into a sexual relationship.

La Dolce Vita (1960) Federico Fellini
A 1960 comedy-drama film directed and co-written by Federico Fellini follows restless reporter Marcello Rubini (Marcello Mastroianni) drifting through life in Rome.
Memories of Murder (2003) Bong Joon-ho

In a small Korean province, a big-city detective helps two inept small-town cops investigate a serial killer.

The Wailing (2016) Hong-jin Na

Suspicion leads to hysteria when villagers link a series of brutal murders to the arrival of a mysterious stranger.

Ran (1985) by Akira Kurosawa

In Medieval Japan, the Great Lord Hidetora Ichimonji retires, handing over his empire to his three sons. However, the new found power corrupts them and cause them to turn on each other and their father.

Brother (1997) Aleksei Balabanov
A 1997 Russian neo-noir crime drama film written and directed by Aleksei Balabanov, follows young Danila Bagrov working for a gangster in St. Petersburg.
Taksi-blyuz (1990) Pavel Lungin
A 1990 Soviet drama film directed by Pavel Lungin follows love-hate relationship between a dour taxi driver and a hapless aspiring musician.
Pusher (1996) Nicolas Winding Refn
A 1996 Danish urban crime drama film co-written and directed by Nicolas Winding Refn, in his film debut. It follows a heroin dealer in Copenhagen, Frank, who is far from the top but earns good money pushing with a friend.

Anne V by Chuando & Frey for DSCENE Magazine
DOCUMENTARIES
Zelig (1983) by Woody Allen
American mockumentary film written and directed by Woody Allen and starring Allen and Mia Farrow. With his ability to look and act like anyone he meets, Leonard Zelig unwittingly takes on the characteristics of strong personalities around him.
Black Sun (2005) by Gary Tarn
New York-based artist Hugues de Montalembert was tragically blinded in a random New York city mugging. He defies expectations and continues to work and travel the world alone.
Senna (2010) by Asif Kapadia

The documentary depicts the life and death of Ayrton Senna who becomes a three-time Formula One racing champion and Brazil's national hero, before his untimely death at age 34.

El Pepe: A Supreme Life by Emir Kusturica

A portrait of Uruguay's colourful former president, the former bank robber José 'Pepe' Mujica . He talks about his years as a guerilla fighter, spending more than a decade in prison, the lessons he's learned, and his plans for the future.

The Salt of the Earth (2014) Juliano Ribeiro Salgado, Wim Wenders
The documentary portrays the works of Salgado's father, the Brazilian photographer Sebastião Salgado.
Happy People: A Year in the Taiga (2010) Werner Herzog, Dmitry Vasyukov
The film depicts the life of the indigenous people on the Siberian Taiga living in a village on the river Yenisei.
Bells from the Deep (1993) Werner Herzog

A 1993 documentary film is an examination of faith and religion in Russia after the fall of communism.

Encounters at the End of the World (2007) Werner Herzog
Herzog ex

plores the minds of the scientist

who risk their lives to study beautiful landscapes of Antarctica, largely untouched by human hands.
Palio (2015) Cosima Spender
The film documents Palio di Siena, the oldest continually run horse race in the world that is held twice each year.
Virunga (2014) Orlando von Einsiedel

British documentary film directed focuses on the conservation work of park rangers who risk their lives to protect the last mountain gorillas.
If you don't know what to cook toady, read our Self-Isolation Recipes by Chef Nikola Nikolic.