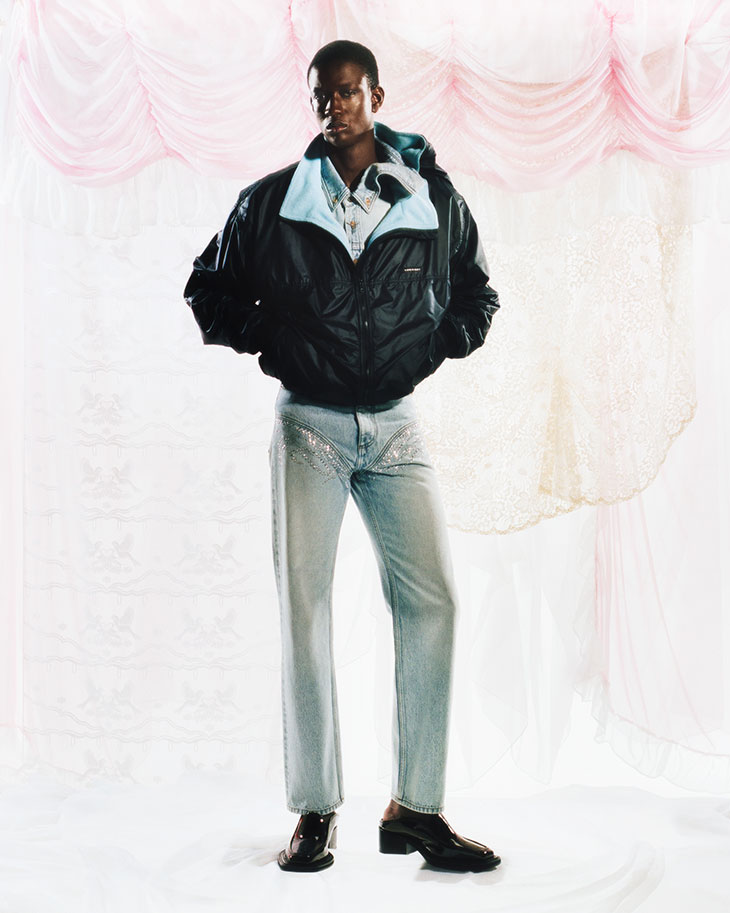 Paris-based brand Y/Project has launched its Spring Summer 2021 menswear and womenswear collection. Creative director Glen Martens describes the collection as eclectic and versatile. Our catwalks represent a diversity of many different people from many different backgrounds. The people we live and work with, the people with whom we share parties and metro rides. – said Glen Martens in press release.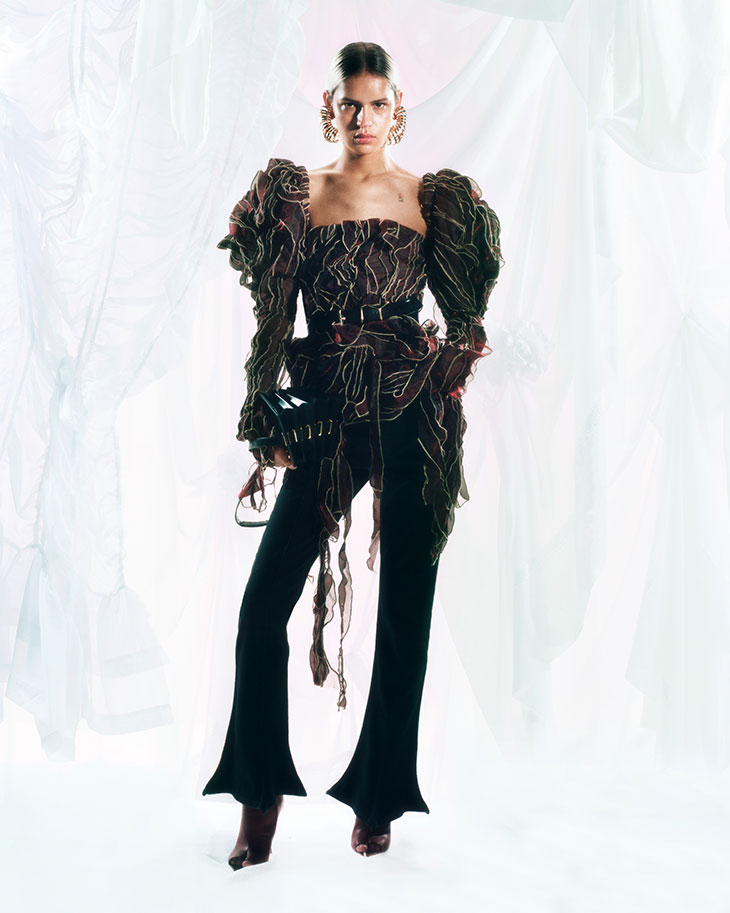 Versatility in wearability is a constant connection point between the different typologies of our garments. One design can be worn in different ways, creating a different emotion. We encourage our customers to question themselves. How do we feel? How do we want to be perceived? The garment is conceived to prolong each singular emotion. There is no correct answer. – said Creative Director Glen Martens
Along with the Spring Summer 2021 collection, Y/Project will simultaneously launch its first sustainable line – Evergreen Collection. We are privileged to work in a luxury business. We have the luxury of time to think, which entitles us a responsibility. Y/Project wants to take part in the change, building a better future. – said Creative Director Glen Martens. The brand has selected a range of its historic pieces with representative design twists, which will be revisited and produced in the most ethical and sustainable way, including the carbon responsibility with the certified production, packaging, shipping, branding, materials and trimmings. The selection of 16 styles will not follow the markdown system and will be sold every season, while adding new Y/Project classics along the way.