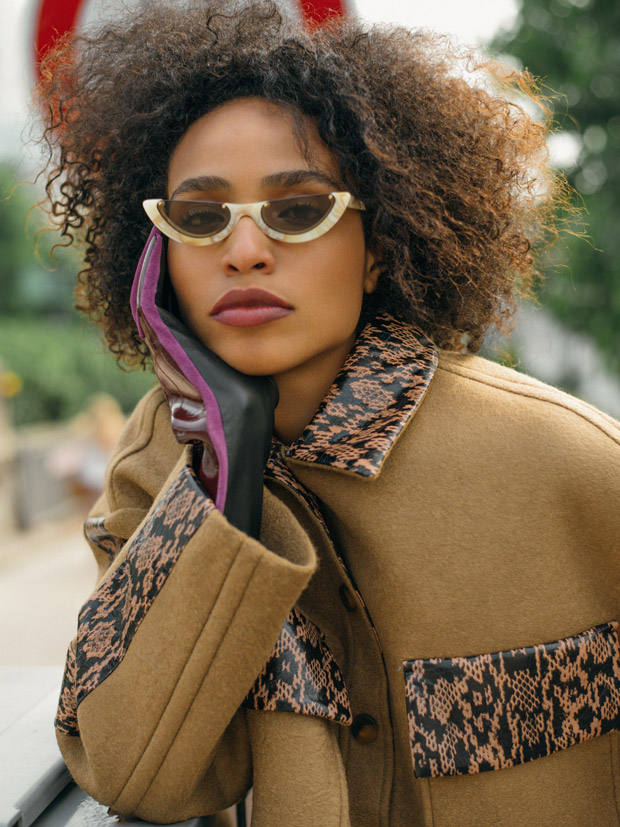 Life is hectic enough without stressing about what to wear. Creating a capsule wardrobe is a practical option that allows you to maximise efficiency, all while looking stylish in a very short amount of time. For those unfamiliar with the term, a capsule wardrobe is a curated collection of pieces that mix and match to make outfits for all occasions. Properly done, a capsule wardrobe will carry you through the entire season. If you've never tried it before, read on for our top 10 tips on curating a winter capsule wardrobe.
1. Make a List
Many an enthusiastic shopper has bought a similar (or identical) item to one she already owns. Understanding what you already have is the first step in building a capsule wardrobe, as well as helping to save you time and money. It's important to recognise that you probably won't get capsuling right on your very first try, so throughout the season, take notes on what worked and what didn't. Jot down items you felt were missing, and those you never wore. This includes accessories. Maybe you wished you had a strand of classic pearls, or maybe you learned your lesson and will forego the sexy but impractical heels. A list can help you break the bad habit of buying trendy pieces that never make it out of the closet. Stick with those you'll wear again and again.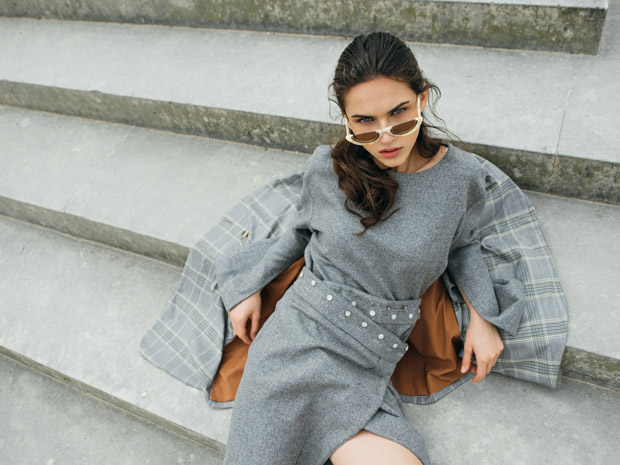 2. Basics Are the Key
The foundation of any capsule wardrobe are the basic pieces. These are versatile, neutral items that work with just about anything else in your wardrobe, from other core articles to bolder statement pieces. Basics take you effortlessly from day to night with a quick change of accessories. To get you started, here are some basic items everyone should own: short-sleeve tee, button-down shirt, silk blouse, jeans, trousers, black skirt, black dress, jumper, blazer, coat, scarf, boots, flats, tote bag, pearls.
3. Build a Framework
You can't put up the window dressing until you hang the hooks. Creating a structure for your capsule wardrobe is essential. Most of us aren't starting from scratch and, for the most part, we have at least some idea of what works for us and what doesn't. Note down your very best colours and styles. Snap pictures if that helps. Be specific. And always choose quality over quantity. The better a piece fits and feels, the more you'll wear it.
4. Declutter
This step can either be a joy or a pain, but either way, it must be done. Remove all the items from your closet that are not serving you and give them away. It's best to empty your wardrobe completely and only put back those things that truly work for you. Block out some time, channel your inner Marie Kondo, and start sorting.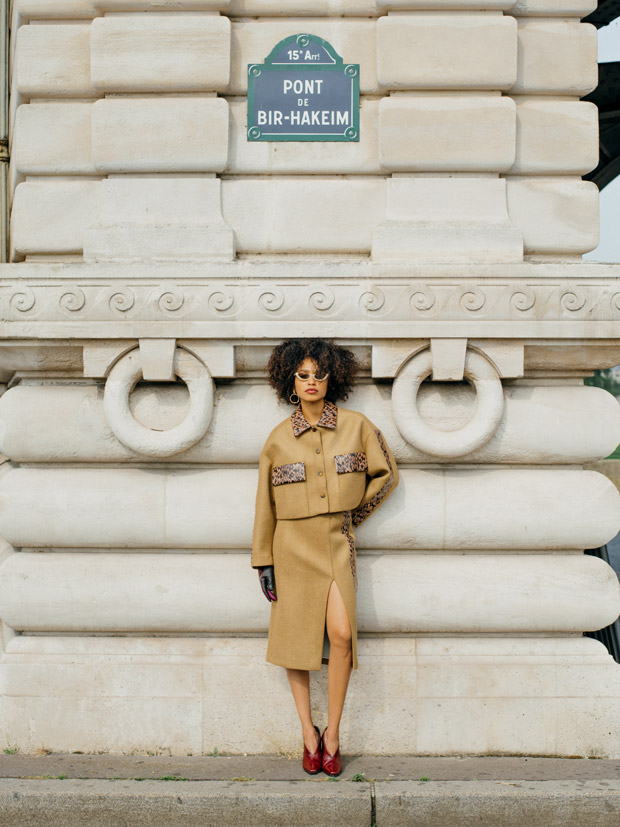 5. Select a Colour Scheme
When we see something pretty in a shop window, our impulse is often to buy without considering whether the item flatters, or if it even matches anything else in our wardrobe. This year, determine your favourite base colours ahead of time so you don't end up with a bunch of clothes that don't work together. A pop of colour isn't against the rules, but for your core pieces, stick with neutral, earthy tones such as black, white, beige, navy, and grey. Do this and you'll never struggle with what to wear again.
6. Put Practicality First
Not to be a downer but winter can be long and cold. As beautiful as a spaghetti-strap silk cami is, how often will you wear it if your lifestyle involves ferrying toddlers and pets around town? It doesn't make sense, economic or otherwise, to own things you can't wear most of the time. Everyone's situation is unique. Be honest with yourself about what you truly need and stand firm when it comes to investing in those pieces.
7. Learn to Layer
If any season is made for layering, it's winter. A tee shirt probably isn't what you'd typically choose for chilly days, but layered under a jumper or over a knit dress, a tee adds an unexpected element. Experiment. Don't be afraid to try new combinations. Layering adds interest to all your core pieces.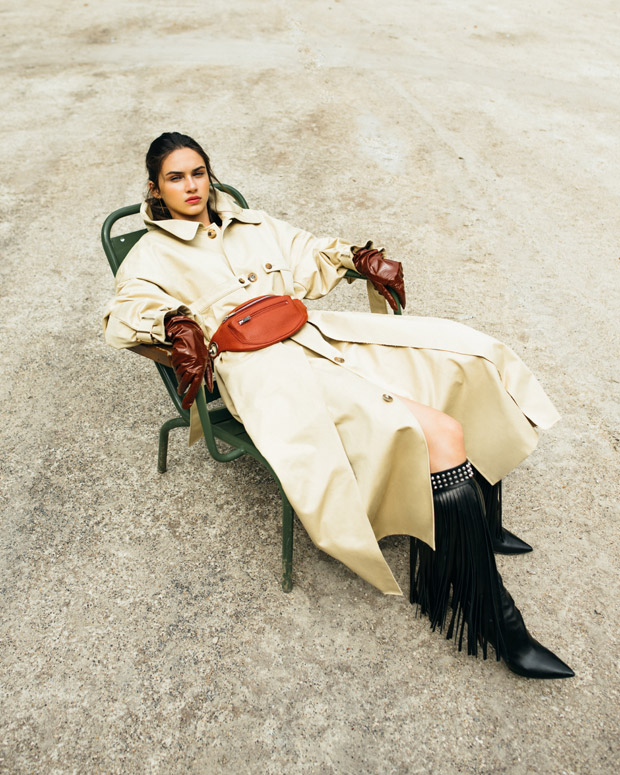 8. Denim: A Solid Investment
There are two fashions that have yet to go out of style: men's suits and jeans. Take the time to find a pair that fits you perfectly. Invest a little more time and find a few pairs in different silhouettes and colours — straight-leg, skinny, high-waisted, blue, black, and perhaps white — that flatter and you'll have something to wear for all but the most formal occasions.
9. Show Your Style
Trousers are a staple, but what do yours look like? What colour are they? The basic structure of a capsule wardrobe will be similar for most people, but there are endless possibilities when it comes to the individual pieces that make up your collection. Yours should be practical but also express your personality. Don't mimic; let the True You shine through!
10. There Is No Magic Number
You'll see lots of lists out there like '37 Pieces for a Perfect Capsule,' but you'll soon discover there is no magic number. Overly restrictive or overly generous, each person has different needs, and feeling like you must stick to a certain number sucks all the joy out of capsuling. The right number of items is 100% unique to you.
Building a capsule is not only fun, it saves time, money and stress at a time of year when we need it most. Get more joy out of the season by creating your own dream capsule wardrobe.
All images from DESIGN SCENE Style online exclusive fashion story by Ämr Ezzeldinn with styling from Gaelle Coz. The winter style story was captured in Paris – discover the complete shoot.