Academy award winning actress Regina King takes the cover story of WSJ. Magazine's December 2020 / January 2021 edition lensed by fashion photographer Alexandra Leese. In charge of styling was Alexander Fisher, with beauty from hair stylist Araxi Lindsey, and makeup artist Tym Buacharern.
Regina King directed One Night in Miami movie, that will be shown at Venice Film Festival, making King the first black female director to have a film screened at Venice.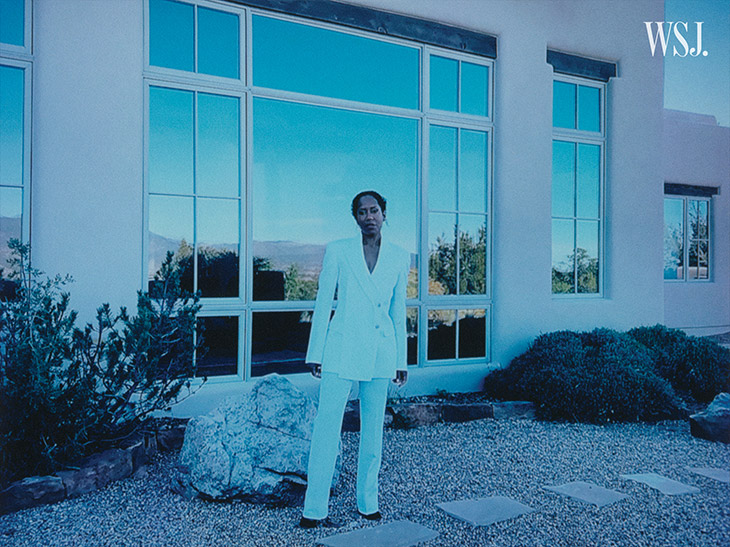 The work has truly been a welcome distraction. I find that…on set or editing, working on the music for the film [or] on the color, it forces you to focus on something else. Because everything around us has to do with the pandemic, who's been in office, this election. But as a Black American, that's been the story before we were even born—of being marginalized people. That's all the time happening, and the work kind of allows for me to escape it and not feel like I'm irresponsibly escaping it. – Regina King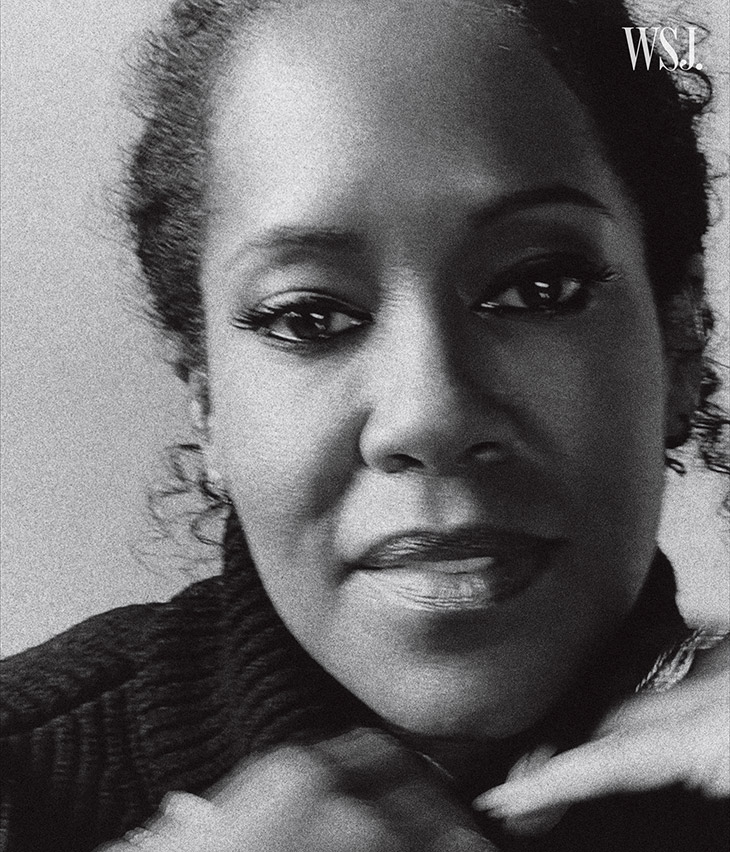 King on winning an Emmy while wearing a Breonna Taylor T-shirt:
Like many Black Americans, King felt the fatigue of maintaining a professional visage amid violence. "The faces that we put on to smile and to succeed," she says. "That shit is exhausting."
King on having her son in mind when telling the story of One Night In Miami:
King describes the story as a personalized portrait of revered figures. "We meet them in places where they're each getting punched in the gut and getting reminded of their blackness or inequities in some way," she says. "I wanted the world to see Black men the way I see them, as complex, as vulnerable, as strong…as human beings that feel—who are not void of being hurt."
King on keeping a focus on her Black audience without feeling she needed to please everyone:
She points to a pool scene of Cassius Clay that's soundtracked to Donny Hathaway's timeless cover of Ray Charles's "I Believe to My Soul." "I was like, 'That's for Black people! I'm letting y'all know now: I'm not changing that!'" she says, laughing. "There's some things that are inside jokes that, because you're not Black, you're going to miss that joke. And in those moments, do you think, OK, does it matter to me if the joke is missed or that beat is missed? No, sometimes it doesn't matter."
King on her own brush with Covid:
With a preliminary acceptance to the Toronto International Film Festival and Venice Film Festival and two more scenes to shoot, she found herself in a time crunch when several test results, including her own, came back inconclusive, and they were forced to retest the sample. "I'm pulling up to the testing site [to do a second test], and they called and said, 'The test came in and you're negative.' I literally started crying," says King, who rushed home and immediately prepared to return to set.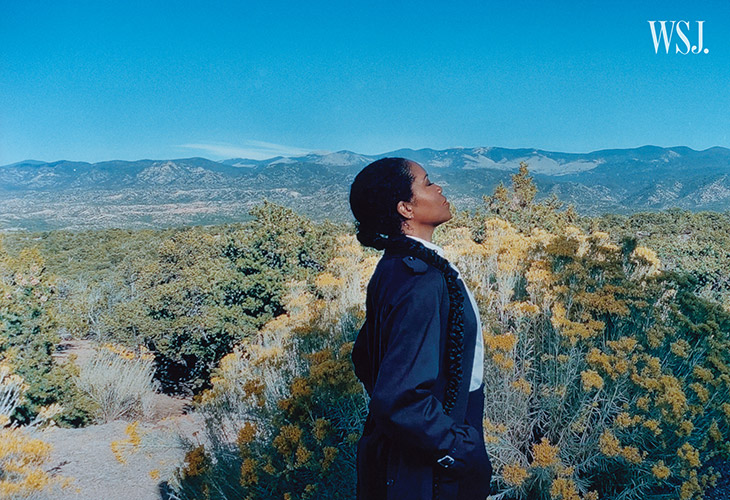 Damon Lindelhof, The Watchman series creator on King:
"Hollywood loves to tell the story of the overnight sensation and the ingénue…and because Regina has been acting since she was a kid, it's depriving the system of this sense of discovery," he says. "If Meryl Streep–level parts…were being written for Regina, she would have also won Oscars. Those parts just weren't getting written for her, and now they are. I think there's a whole level of filmmakers who understand that they've got a supernova of talent in Regina King, and in order to get her interested in your project, you've got to write a part that's worthy of her."
Gabrielle Union on her friend, King:
"When you have someone like a Regina King who has been wildly successful in everything that she's done since she was a teenager, and you still refuse to acknowledge her brilliance and her financial contribution to this industry, that isn't an unconscious bias. That isn't an oversight. That is willful," says actor and friend Gabrielle Union. "By every estimation, she has been a powerhouse for decades. So how do you ignore the powerhouse in the room?"
Leslie Odom Jr., the movie's Sam Cooke, on King:
"I think that you see in a Regina King career the history of the business and what has been historically possible for talented Black performers, talented Black female performers," he says. "I say that because she's kind of been tapping on the ceiling at every level. Every rung of the ladder that has been available to her, she's maximized all of those rungs, and so now Hollywood is ready."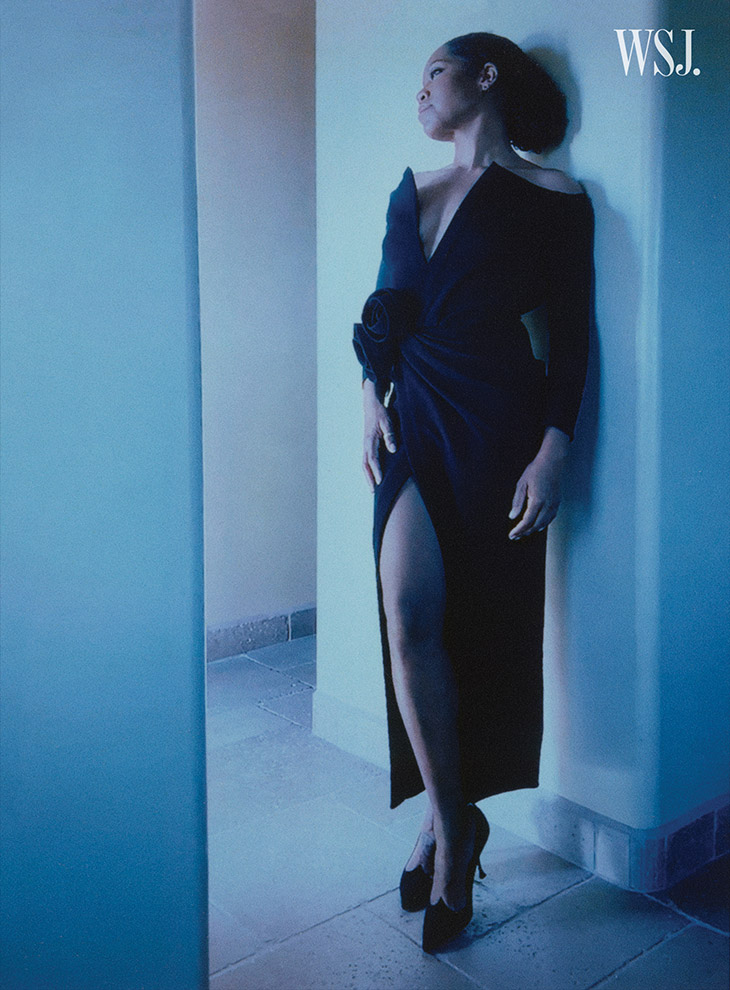 King on her son with her ex-husband, 24 – year old Ian Alexander Jr.:
She and Ian share a similar love-hate relationship with social media. She's had to warn him about the risks of revealing too much: "I'm still constantly reminding him that, Dude, just because it's an Insta story does not mean that some- one is not capturing that. And as you are making your ascent, there are people waiting."
King on the late director John Singleton's influence on her career (her first films were Singleton – directed projects—Boyz N the Hood, Poetic Justice and Higher Learning):
Singleton, who died in 2019, opened her eyes to the world of directing before she knew what it was. He was the first director who she felt spoke her language. "We weren't that far away in age, and prior to that, probably every director I'd ever worked with was my parents' age or older," she says. "I was able to see directing from a whole different lens, and he was also allowing me to be part of his process."
King on her Broadway aspirations:
King eventually wants to act in a stage play. When she received offers before to star in productions, Ian was still in school, and she wasn't ready. She is now. She figures she'll enjoy both the rush and terror of theater, and so she consulted one of her favorite actors, Laura Linney, a four-time Tony Award nominee.
"What do you have to give of yourself?" King asked her. "Because that's the thing," she says now, from the shadows of Zoom. "It sucks the life out of you. It takes up so much of your time. But it's the most rewarding thing."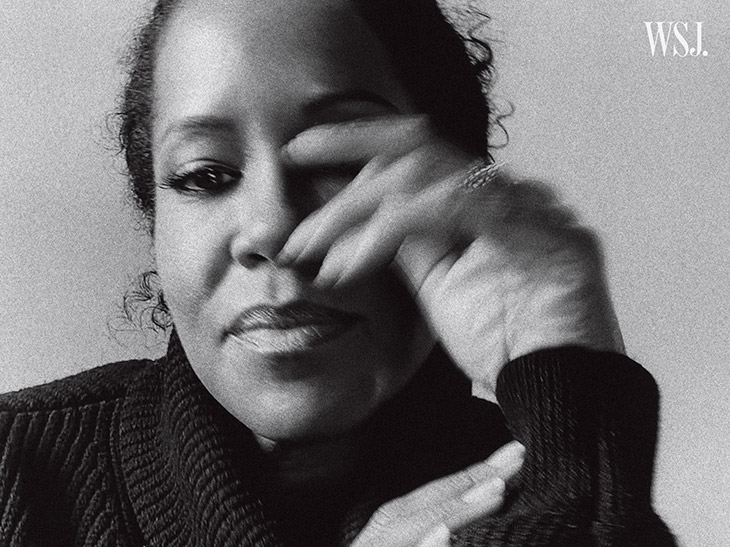 Photography by © Alexandra Leese for WSJ. Magazine. This article appears in WSJ. Magazine's December/January Issue, on newsstands December 12th – wsj.com