Designer Paul Andrew presented Salvatore Ferragamo's Pre-Fall 2021 A Renewable Energy collection, that features timeless, comfortable yet sophisticated looks. Ferragamo's latest collection focuses on sustainability, both in production and aesthetic, and it explores brand's heritage with leather garments, that will endure and improve with time. The well balanced collection was meant to bring joy, optimism and beauty, and provide escape from these uncertain times.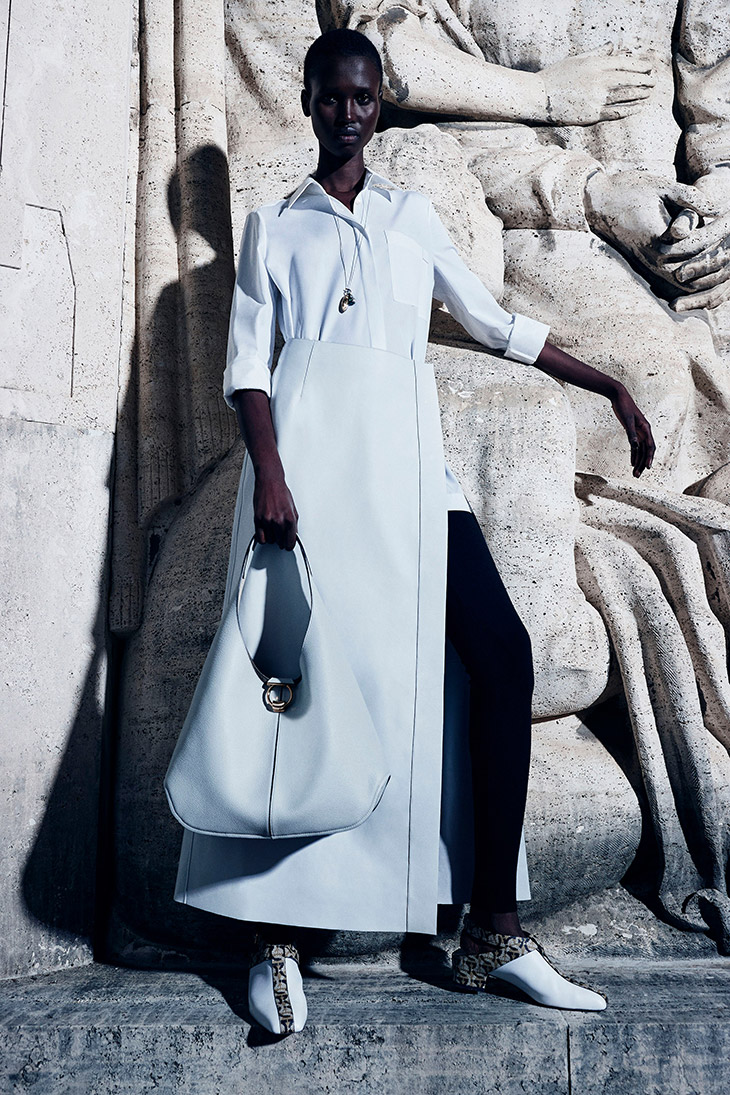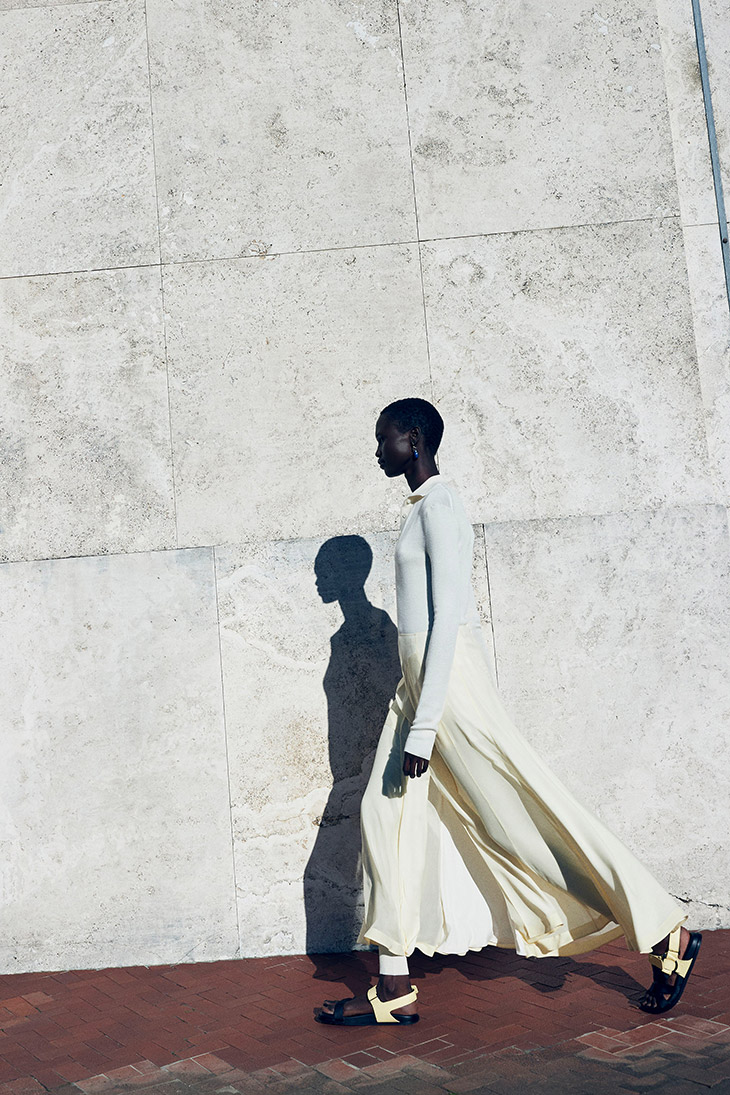 We talk about modernity as if it is a fleeting moment in time – the latest, state-of-the art chapter in culture and aesthetics, but the truth is we have been living in the Age of Modernity for over a century now. The modern sense of beauty and style is subject to circumstantial glitch and fluctuation, but key elements of it remain eternal. For Pre-Fall 2021 we drew from that past, considered our very particular present, and used these inspirations to propose a collection that is future-proof. Ferragamo's enduring values of excellence and craft serve the creation of objects of quality and comfort. They are also an explicit rejection of fashion's cycle of enforced obsolescence, a cycle which I strongly believe is itself now obsolete.

We shot this lookbook in Florence's Manifattura Tabacchi because this repurposed industrial space in our hometown has been masterfully renewed from its original function – a 1940s tobacco factory – into a flexible, sustainable, innovative, progressive and creative space enjoyed by citizens across the city. That really resonated. – creative director Paul Andrew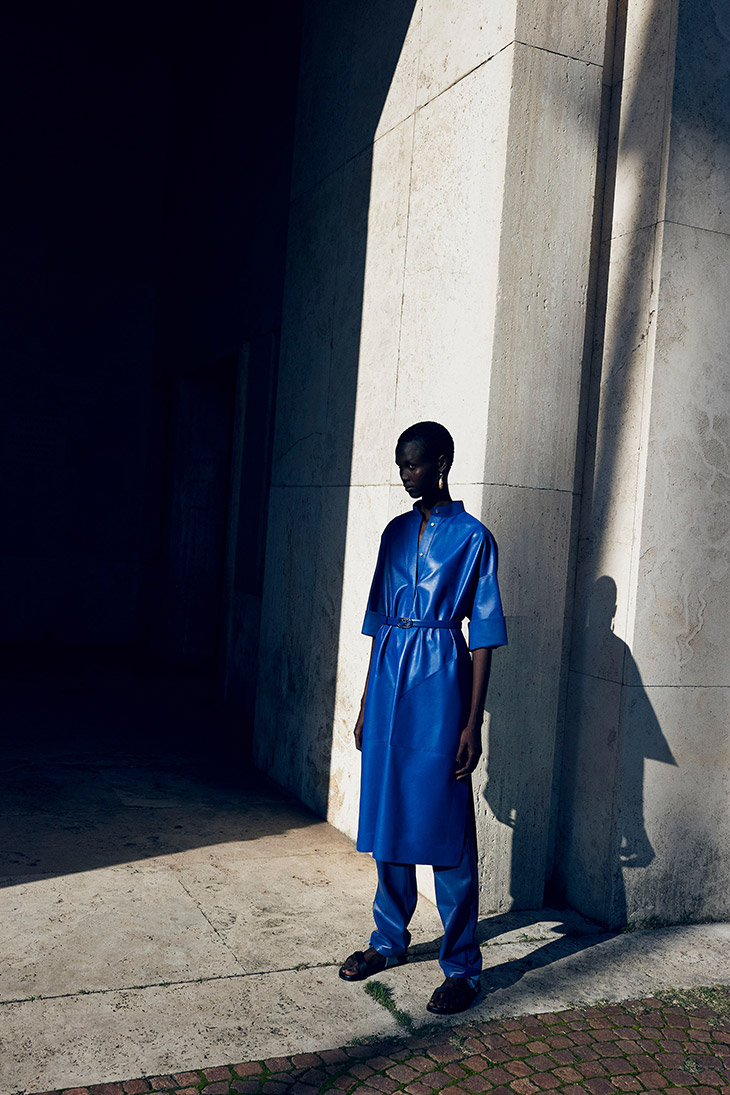 Fashion photographer Luca Khouri captured Salvatore Ferragamo's Pre-Fall 2021 lookbook. In charge of styling was Jodie Barnes, with casting direction from Piergiorgio Del Moro. Stars of the session are Amar Akway and Ludwig Wilsdorff.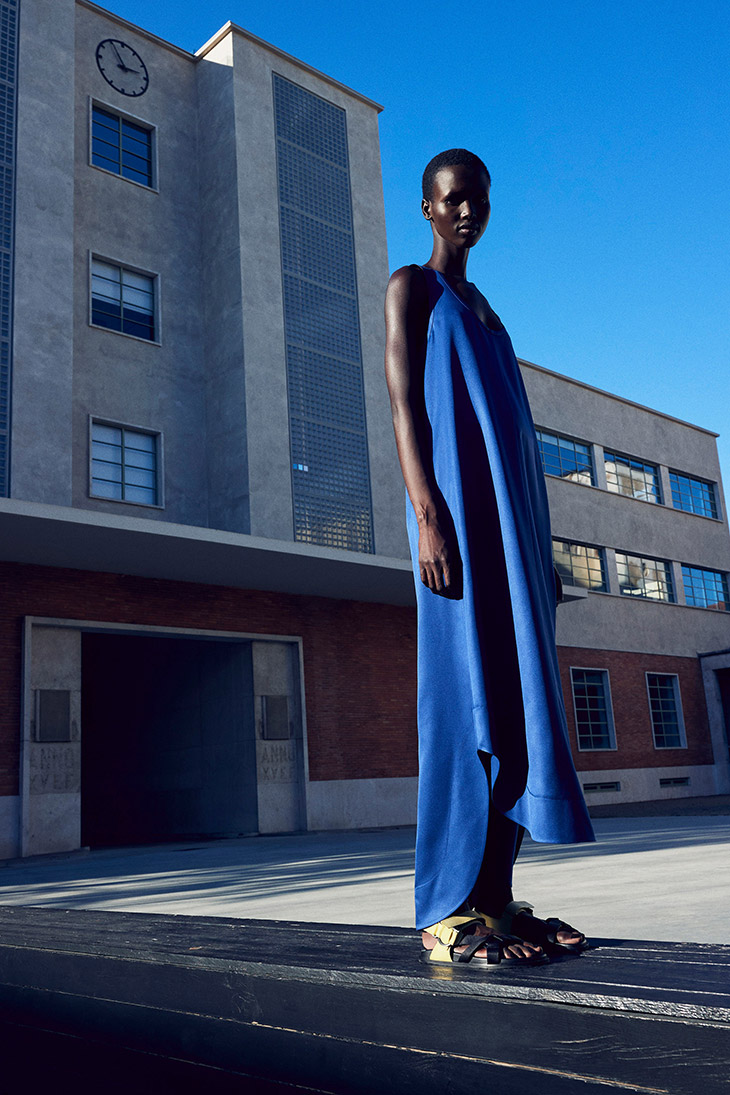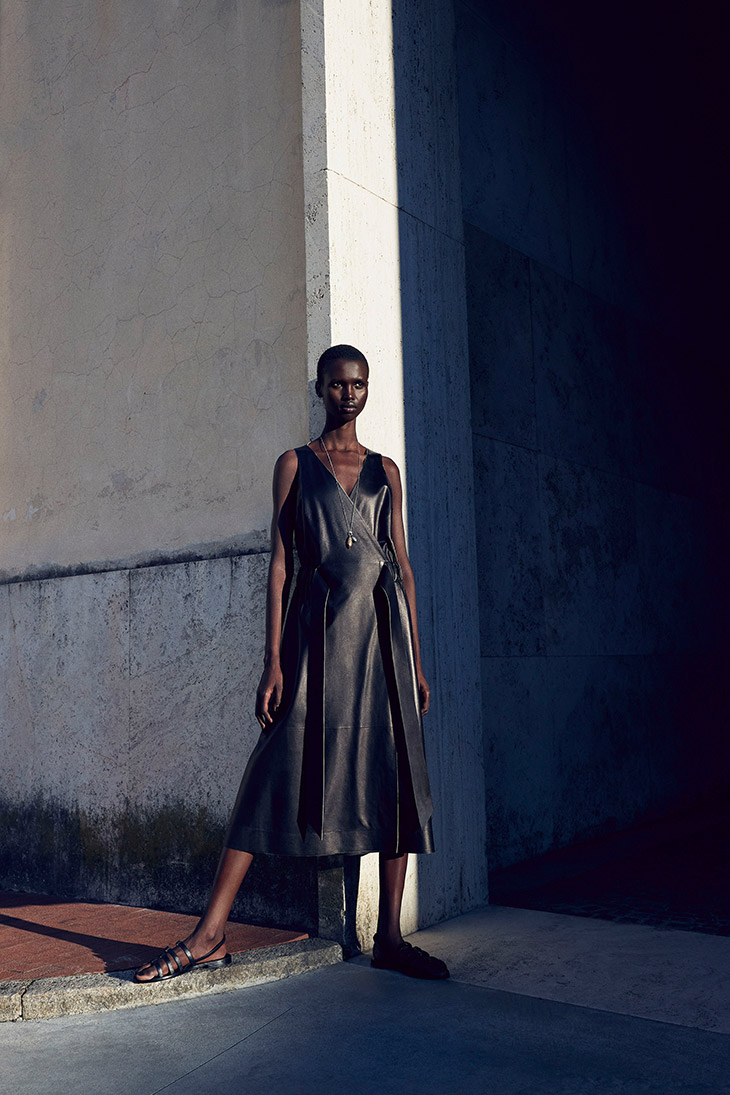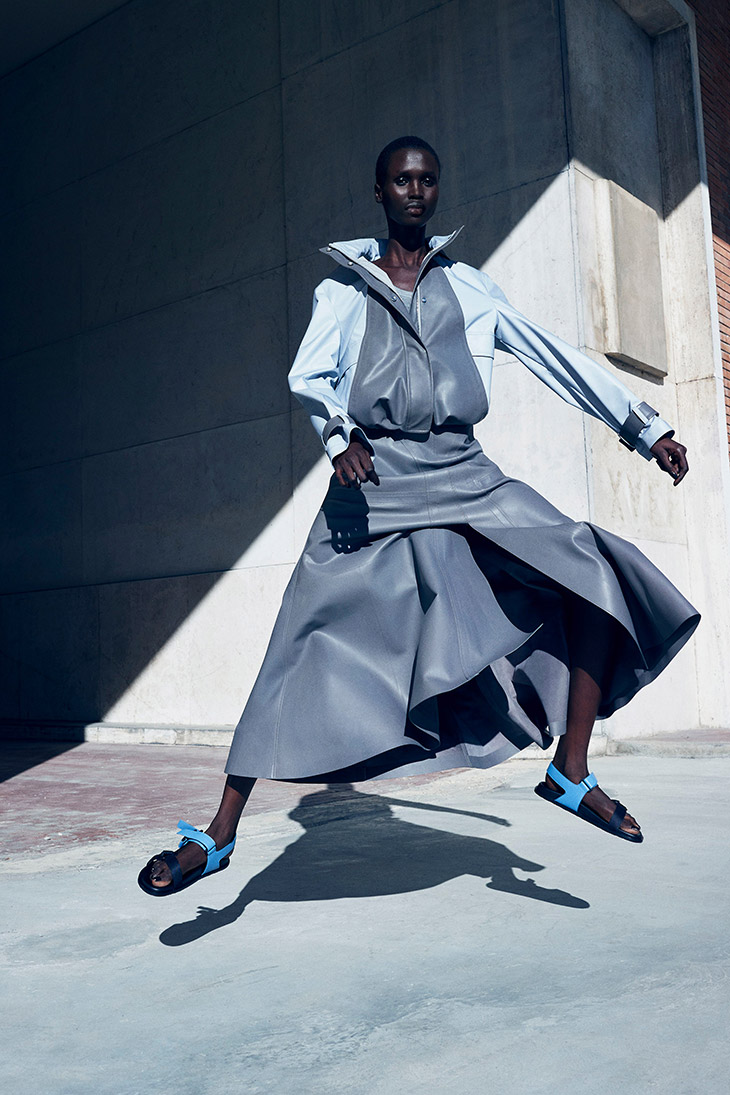 "Key pillars in the Ferragamo wardrobe include leather dressing – pieces for women and men crafted in the material of our proprietary expertise – as well as deeply textured knitwear, precise yet versatile outerwear, shirt dresses and shirting, and transitional garments crafted in double-faced wools and cashmere. Nylons are recycled, wools are sustainable, and leathers repurposed and upcycled. The collection is approximately 50 per cent the size of 2020's equivalent, a development which is not a reduction, but a refinement – a conscious distillation. Decorative punctuation marks include a boldly modern – yet archive-based – geometric pattern based on a 20th century Ferragamo tie design. A three layer dress, cinched at the waist and crafted in Technicolor yellow chiffon, exemplifies the complexity of crafting apparent simplicity." – from Ferragamo