For Spring Summer 2021 Sacai's Chitose Abe has partnered with American conceptual artist Hank Willis Thomas. To celebrate the collection's message "LOVE OVER RULES", words originating from artist's work, Sacai worked on a poetic and empowering two-part campaign.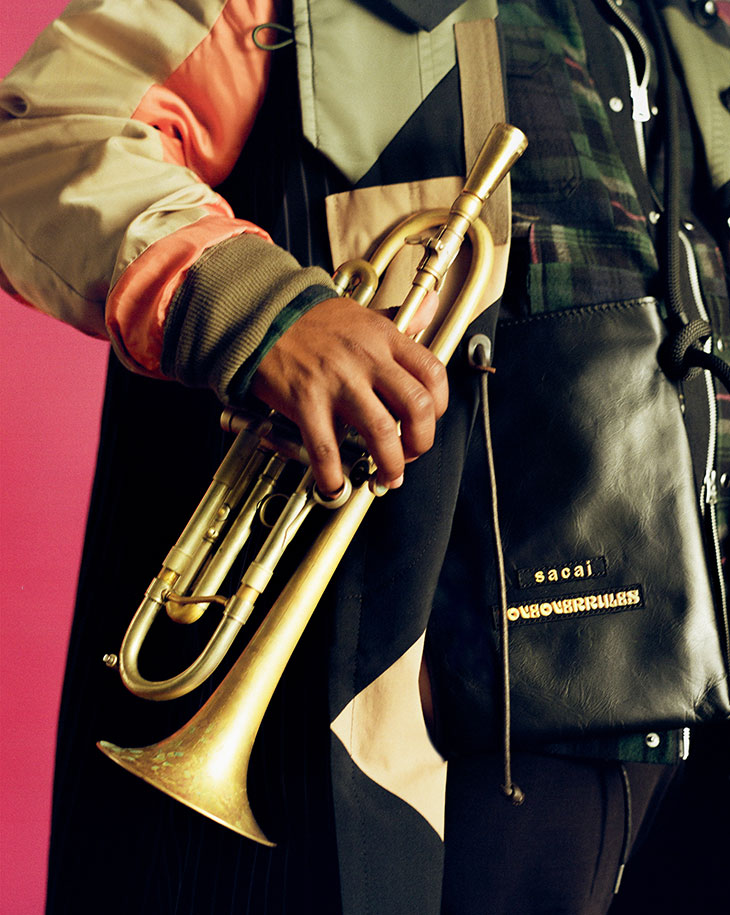 Inspired by those who have broken the rules and pushed the boundaries to defy society's expectations regardless of race, culture or gender, the campaign realized by Hank Willis Thomas Studio in collaboration with Equator.
The cast of individuals includes trumpeter and composer Keyon Harrold; movement artist, Mizuho Kappa; artist, Zoë Buckman; designer and advocate, Celine Semaan Vernon; jazz pianist, Jason Moran; and artist and activist, Chella Man; as well as Thomas himself and his wife, curator Rujeko Hockley.