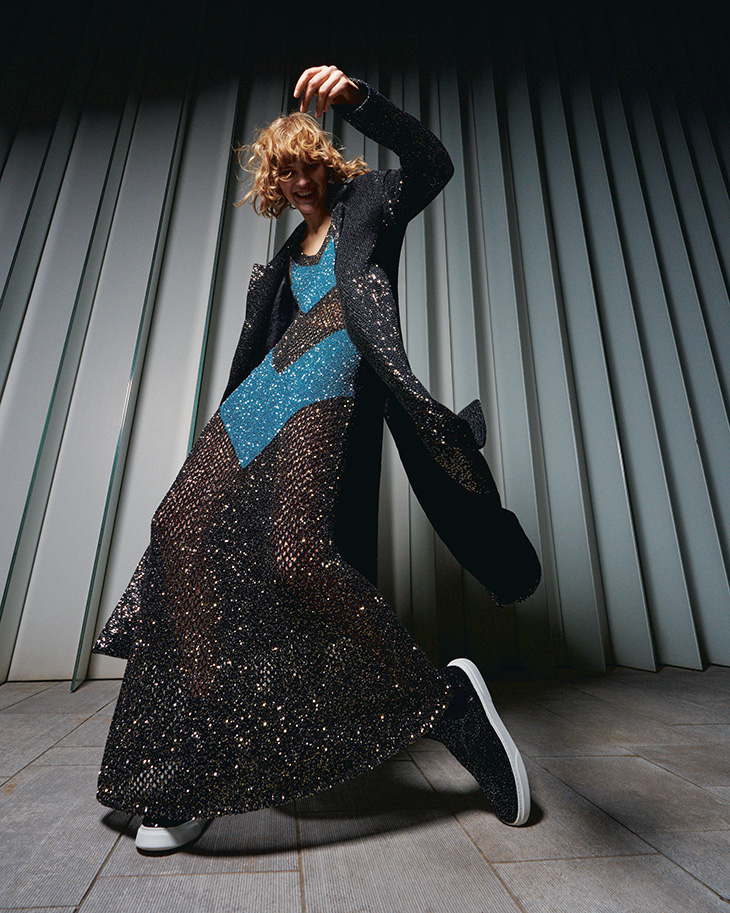 Missoni presented the latest collection prepared for the Fall Winter 2021 season in a digital format bringing the dynamic of the new looks throughout the lookbook shoot as well as the accompanying short film. However, while ready to hit the stores in the winter of 2021 the collection is in its essence a multi seasonal project. "A world where seasons blend and fashion reflects the most authentic lifestyle of today's women. Collaborating with director Lorenzo Gironi, Missoni unveils the collections created during a whole year, from spring to winter, with a music video that, capturing the brand's youngest, most dynamic and urban spirit, transcends the concept of time and space, remaining eternally relevant," shares Missoni PR team noting on the new collection.
Angela Missoni and her design team have prepared a twenty-nine look collection celebrating the spirit of the fashion house and hopefully less somber times to come. "With this project, I wanted to sum up one year of work in the length of a song, creating a content that is emotional but also accessible from different digital devices. I mixed and matched pieces from different seasons to highlight the concept of wardrobe, since Missoni delivers items that are conceived to last, accompanying every woman in her life and becoming part of her memories," shares Angela Missoni.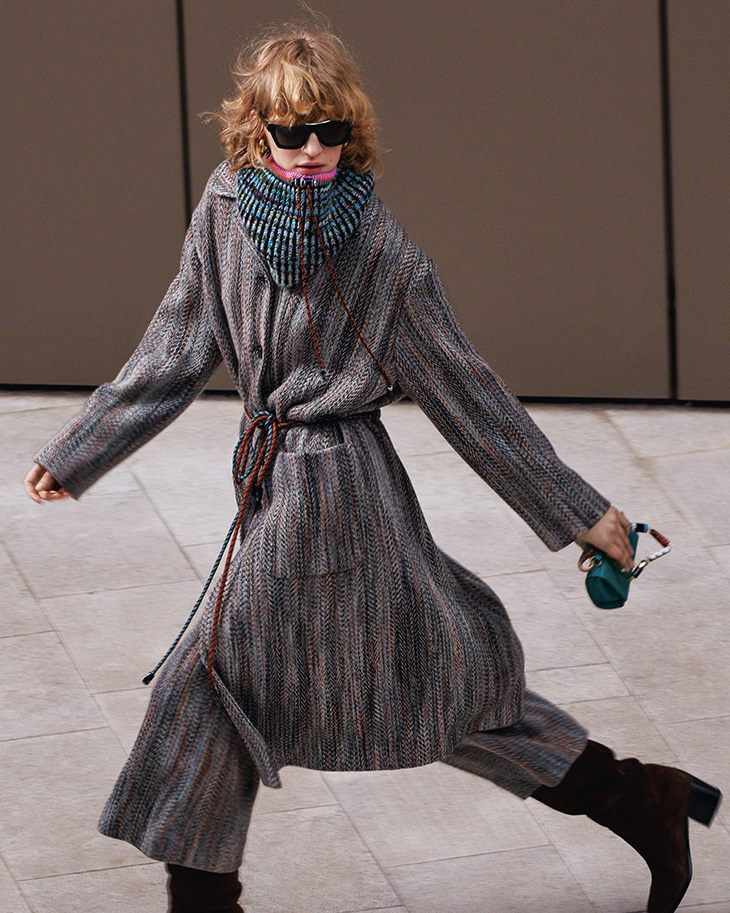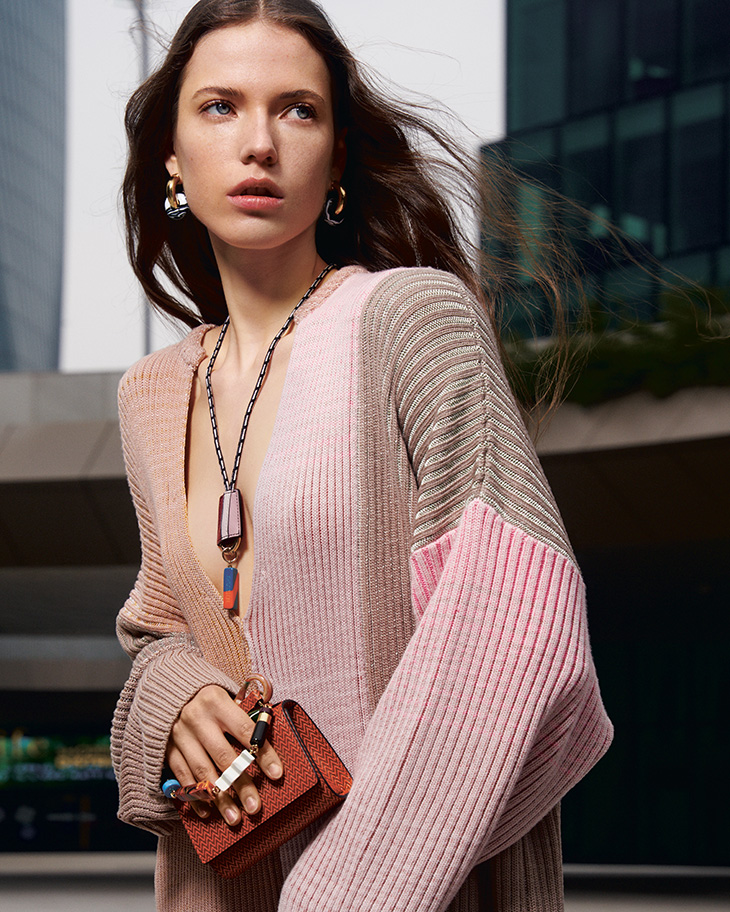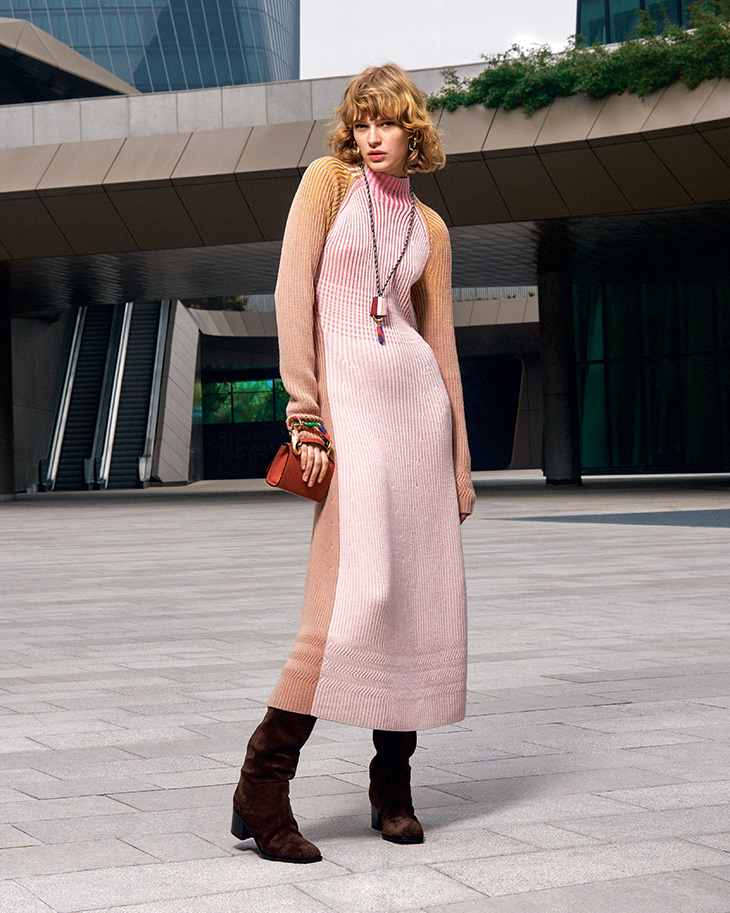 The eye-catching short film accompanying the collection was captured at the Forum Assago, evoking the sentiment of social gatherings we are so longing for. The models starring in the short film were styled for the session in Missoni pieces by costume designers Patrizia Chericoni and Maria Vittoria Castegnaro. "Each young woman appearing in the video expresses through the Missoni wardrobe her own identity, for fragments of real life. From the blue soft lights of the bowling alley and the metropolitan outdoor spaces to the intimacy of different domestic situations and the glamorous appeal of a mysterious club, the camera captures the life of independent women showing a strong, distinctive look," adds Missoni team.
Discover all the looks from Missoni 2021 collection in our gallery: