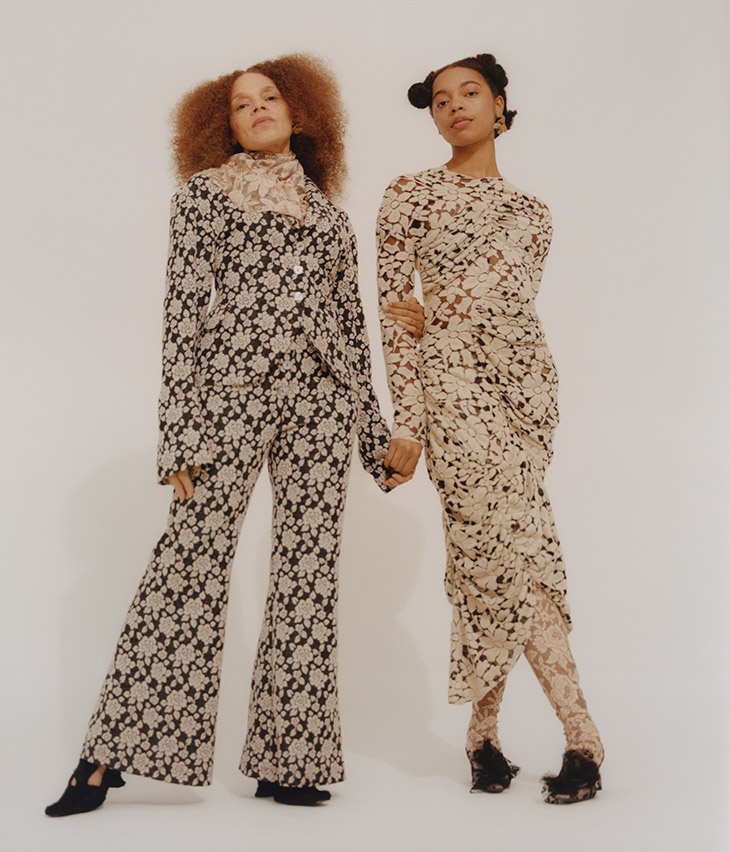 Discover Yuhan Wang Fall Winter 2021.22 Women in Landscape Collection, that was inspired by traditional Chinese landscape painting, presented during the ongoing London Fashion Week. The collection explores the power of the imagination and womankind, as well as the nature's beauty. The collection was also inspired by the work of 19th century American artist Mary Cassatt – known for her intimate studies of mothers and children.
I wanted to explore how time, space and spirit connect women together, and how nature is an ever-present teacher. – Yuhan Wang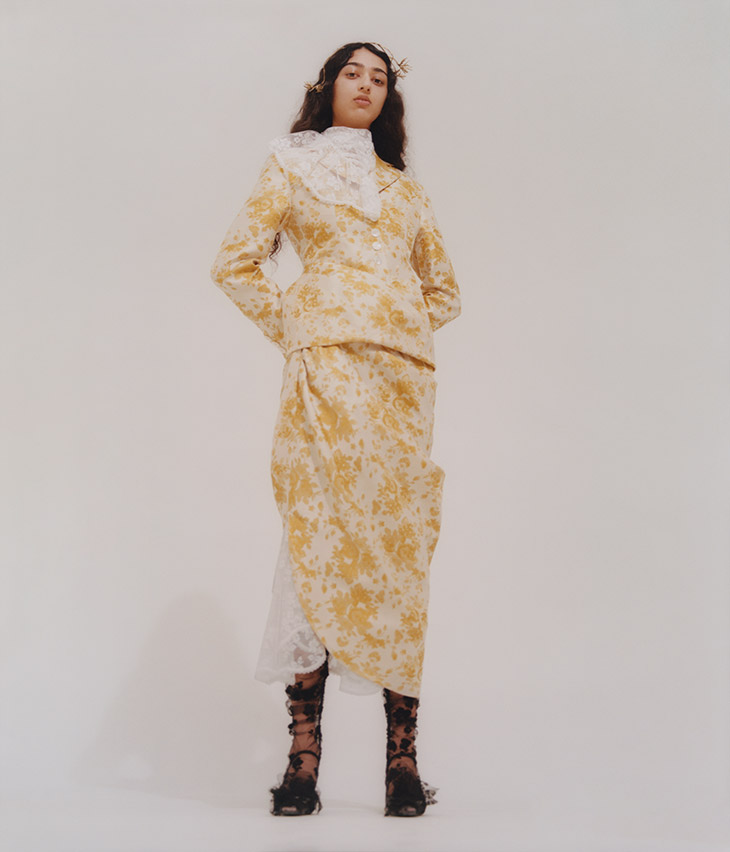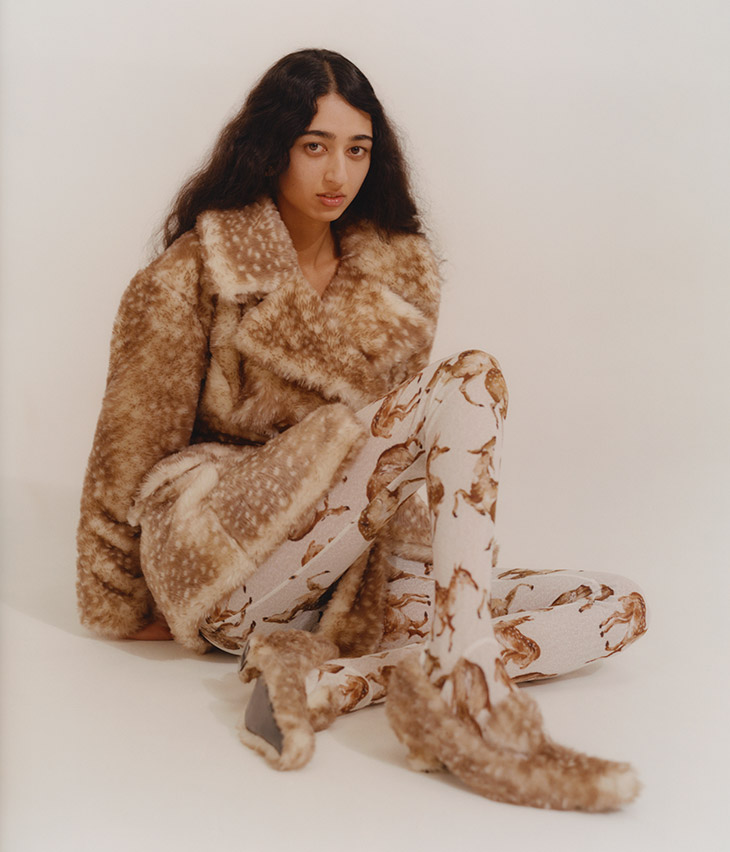 Fashion photographer Francesca Allen captured the lookbook featuring Lisa and Djenaba, Brigett, Nisha, Xiaoqiao, Gloire and Promesse. In charge of styling was Anders Sølvsten Thomsen, with casting direction from Madeleine Østlie, and production by Sam Haywood. Beauty is work of hair stylist Teiji Utsumi, and makeup artist Vassilis Theotokis.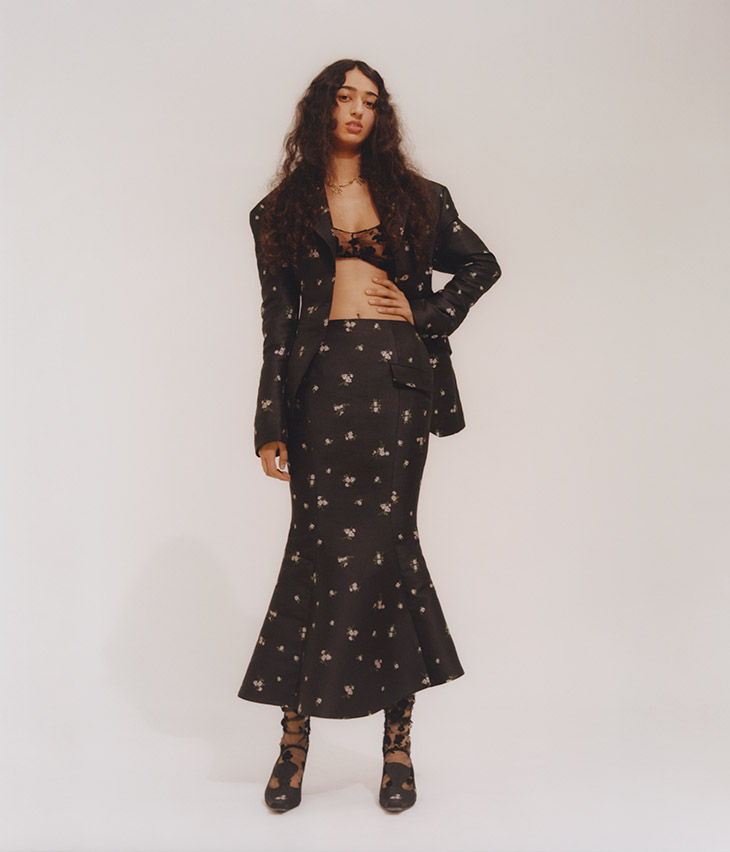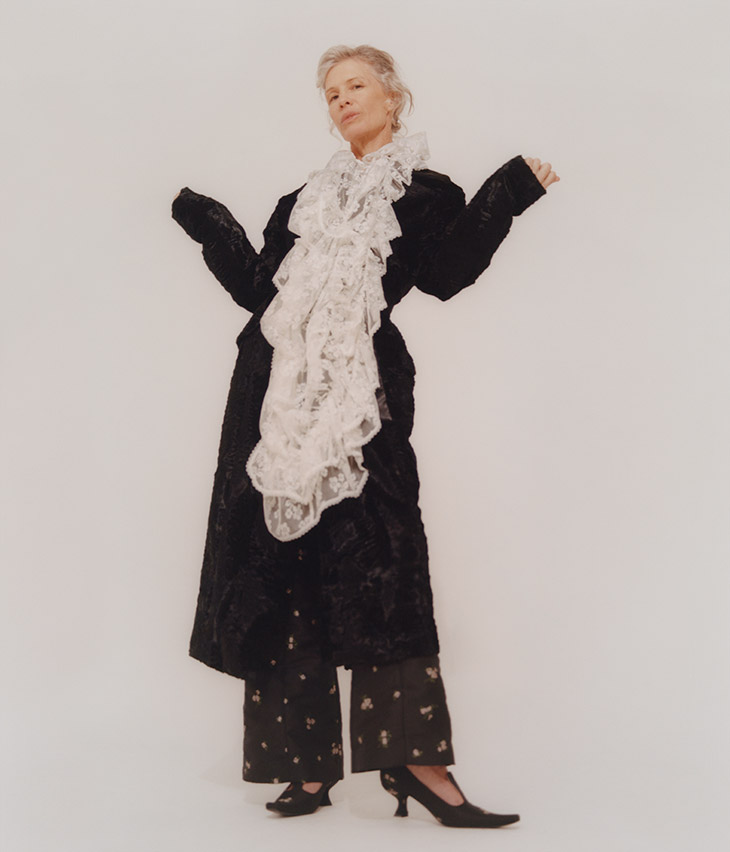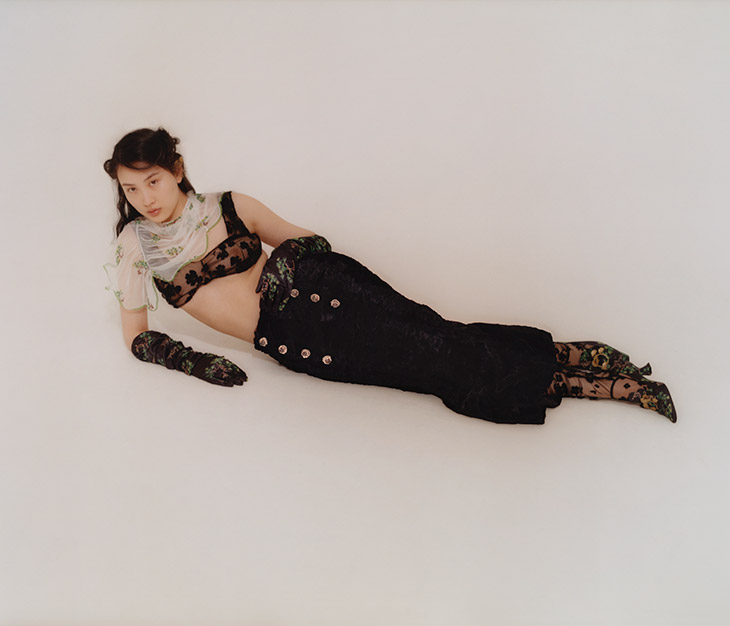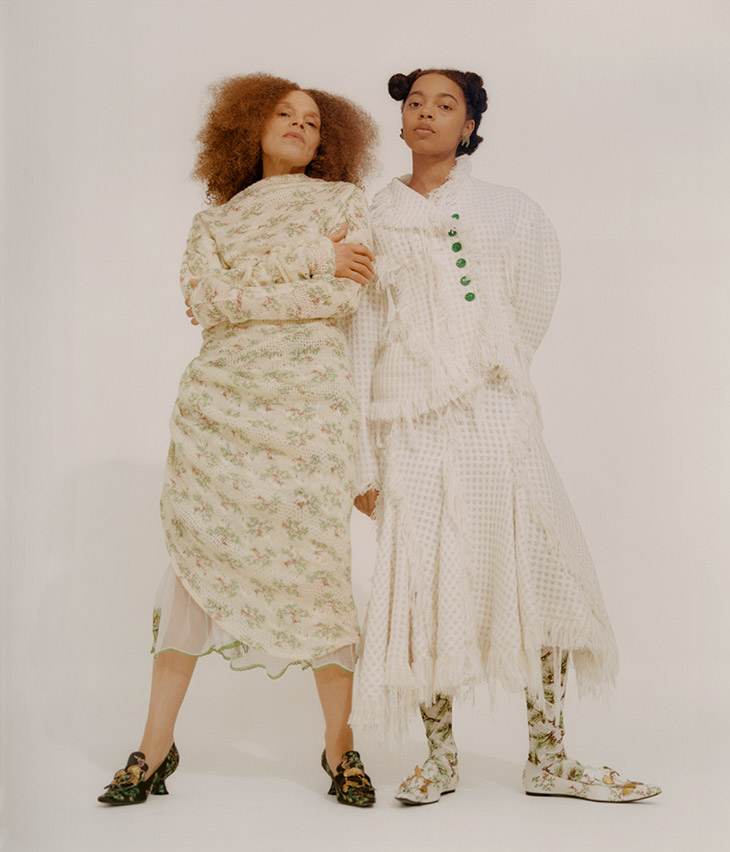 "As the collection was taking shape, Wang mused on the symbols and illusionary scenes of Tang Dynasty landscape painters. 'Unable to change their physical environment, the artist projected their inner imaginary landscape onto the outer world, turning flora and fauna into symbols,' says Wang who sees a corollary in the language of dress. 'The pine tree represents long life, courage and constancy. The Sika deer symbolises intuition and gentleness,' says Wang of the motifs that run throughout the collection. The pine takes many forms from brushy watercolour print, to crochet embroidery on sweaters and also into the bronze metal sprays that dangle from asymmetric earrings and neckpieces. Up close, you can just see tiny pearl 'raindrops.' Spotted Sika deer frolic over stretch satin leggings, little bralette tops that appear under Wang's signature ruched and draped lace dresses." – from Yuhan Wang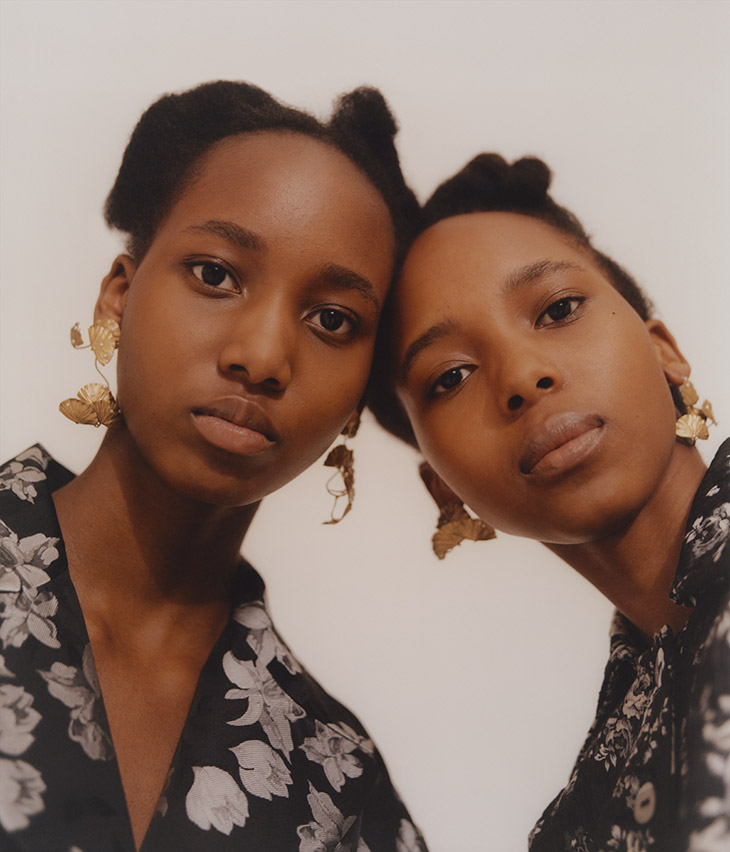 Stylist Anders Sølvsten Thomsen
Photographer Francesca Allen at East
Casting Director Madeleine Østlie at AAMO Casting
Make-up Vassilis Theotokis at M+A World Group
Hair Teiji Utsumi at Bryant Artists
Jewellery Kay Guo
Knits Elaine Lip
Cast Lisa and Djenaba, Brigett, Nisha, Xiaoqiao, Gloire and Promesse
Production Sam Haywood at art Production
Sales Akane Nakamura at The Alphabet Showroom
PR Raven
Press release Harriet Quick
With special thanks to: Mum, Dad, Sister Wei, Brother Kenny, Sarah Mower, Jason Leung, Honglan Sun, Xinzhuang Wang, Lydia Hartshorn, Yunqi Huang, Sophie Jewes, Yasmin Eady, Katie Watkins, and Raven Group, British Fashion Council and everyone else who has provided invaluable support.