Gallery Almine Rech Shanghai presents 'Sun of Sound' photo exhibition by acclaimed French multi-disciplinary artist, photographer and fashion designer Hedi Slimane. This marks the fifth solo exhibition of Slimane's work at Almine Rech since 2004, and his first exhibition in China.
At the heart of the new exhibition will be series of photographs 'Sonic', in which Slimane created studio portraits of musicians such as Lou Reed, Keith Richards, Brian Wilson and Amy Winehouse. The exhibition will also present works from earlier series such as 'Berlin' (2003) and 'London, Birth of a Cult' (2005), the latter of which describes the daily life of a young, then unknown British rockstar Pete Doherty, who symbolized a new generation of London punk rock.
The exhibition will also feature an immersive sound installation, which highlights Slimane's exploration of music. Slimane's juxtaposition of intimacy and glamour, direct gazes and snatched details, of bodies special and ordinary, of proximity and distance, mirrors the way we generally look as we gaze out at the word. The key here is that Slimane's focus extends beyond the obvious faces of the stars to the crowds, the fans, to people igniting street culture, and beyond to a range of details, objects, and paraphernalia, more reminiscent of the 20th century giant Robert Frank. Music, the scene that surrounds it, is integral.
Music has a sense of freedom that continues to inspire me. I have never found anything else that has the same capacity to impact on popular culture.
– Slimane says.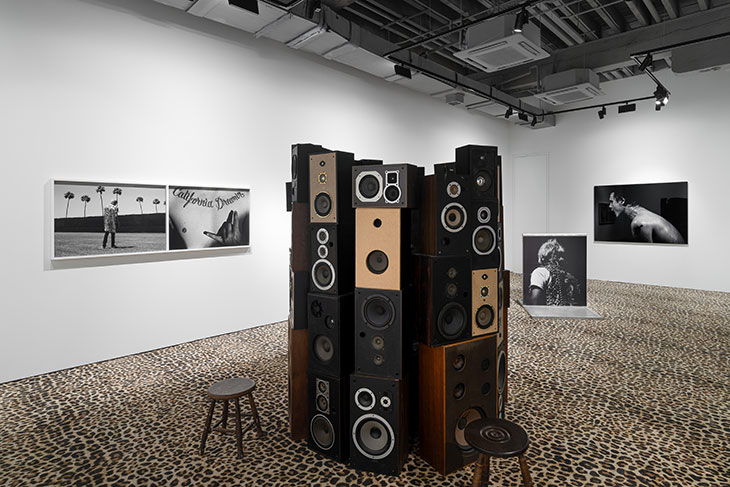 The exhibition will be on view from March 19 until April 30 in Gallery Almine Rech's space in Shanghai, China.