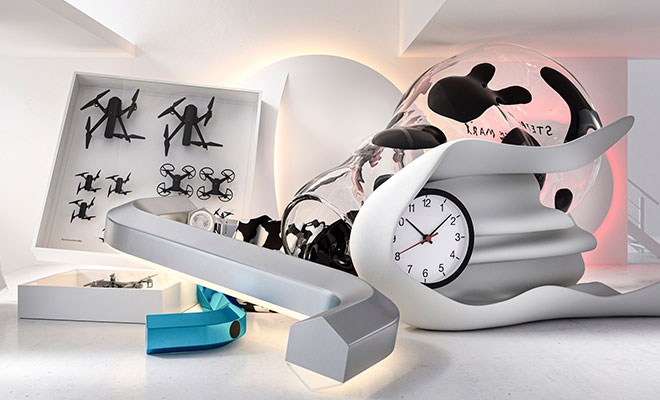 For the sixth IKEA Art Event, Swedish home furnishing giant has invited five artistic visionaries to create inspiring artworks, which, at the same time, double-up as useful household objects. A wonderful new vision for art and home presents a new perspective on home furnishings where the line between art and functional design blurs.
Created by artists and designers from Europe, USA and Asia, including Daniel Arsham, Gelchop, Humans since 1982, Sabine Marcelis and Stefan Marx, the collection features 10 items such as a vase, a clock, a wall lamp, a torchlight.
Each item in this collection has a practical function, and at the same time it's an art object. We want to show that the traditional idea of art being high-end and design being part of the mass culture simply isn't relevant anymore. The two go fantastic together – that's where the magic happens.
– says Henrik Most, Creative Leader for IKEA Art Event.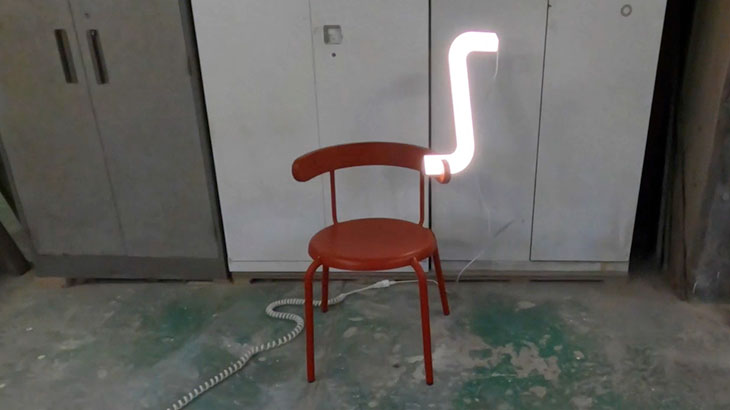 GELCHOP
Japanese design studio Gelchop has created a lamp that takes the shape of an oversized IKEA's signature Allen key.
"The Allen key symbolizes the essence of IKEA, but it's rarely at the centre of attention. We want to raise the value by exploring its possibilities as an art piece. Also, we want to create something that is fun to use even for those who don't normally find assembling furniture much fun."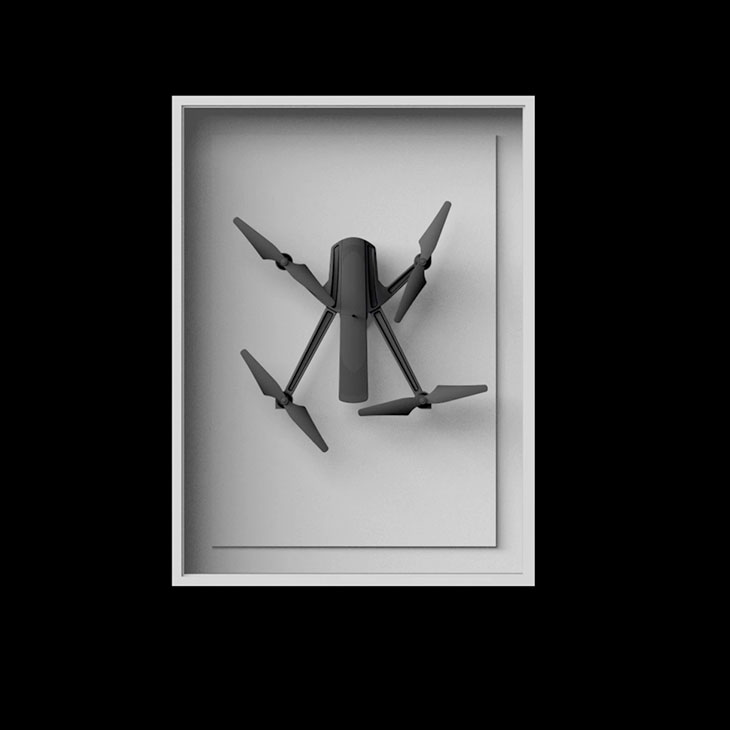 Humans Since 1982
Humans since 1982, Stockholm-based Per Emanuelsson and Bastian Bischoff, have created created a drone wall piece:
"It resembles a butterfly collection cabinet, but instead of butterflies, it has drones pinned to the backdrop. We play with this visual similarity. At the same time, the piece plays with the contrast between technology and nature, by placing tech in a whole new context."
DANIEL ARSHAM
A multidisciplinary American artist combining art, architecture, and performance, Daniel Arsham has created a draped, moving wall clock.
"It appears to be in a frozen state where it's manipulating the idea of architecture. It's almost as if the clock has peeled itself off the wall and brought a little bit of the surface with it."
Stefan Marx
German artist and illustrator Stefan Marx has made a vase and a throw, with a typographic message.
"I love the vase as an object, how it has no beginning and no end – it's like a 360-degrees canvas. The typography says 'I'm sorry', which is a really nice message, I think. The throw says 'I wait here for you forever, as long as it takes'. I saw that phrase on a wall many years ago, and it's been with me ever since."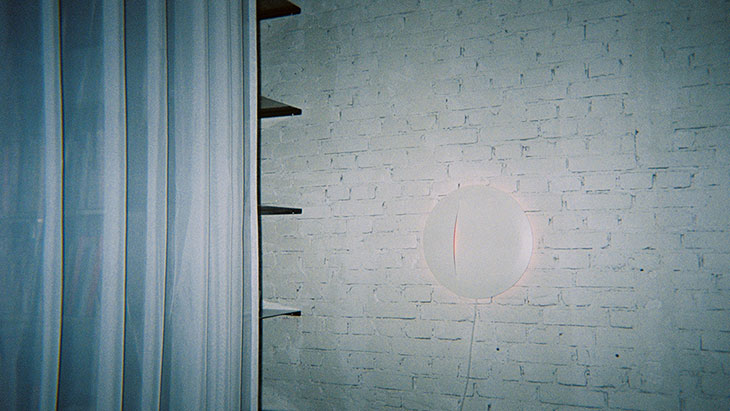 Sabine Marcelis
Rotterdam-based designer Sabine Marcelis made a wall lamp in two different sizes, inspired by Lucio Fontana's cut paintings.
"It's very stripped back in shape, a simple white disk on the wall, and then there's this strong gesture cutting through the surface. The light reflects off the opaque surface and against the wall, and you get a strong slice of light that peaks through the slash. It's like having an art piece on the wall, and it's an object of wonder. When you turn it on, and it has this warm coral light coming out, it changes the space. And that's what I think art does."
Find our more on ikea.today.