Designer Demna Gvasalia presented BALENCIAGA Pre-Fall 2021 Collection, that reimagines traditions of casual and formalwear, and it's made of 90.6% sustainable materials. The collection celebrates Gay Pride and sends message against homophobia. The Pre-Fall 2021 collection is made largely of unisex, easy-to-wear pieces. Patrick Welde captured the lookbook against blank backgrounds, while the iconic tourist attractions were added in post-production. Balenciaga also introduced a "Feel Good" video by AKKuspanova – a montage of visuals and sounds that have been scientifically proven to instill joy in most people. The video feature no products or advertising.
"Tailoring is intentionally creased and large fitting, made in satin, viscose gabardine, linen, crushed nylon, and cotton. A stencil stamp that reads Balenciaga Apparel Rentals accentuates a suit or tuxedo's timelessness, insinuating it be used forever, by multiple wearers, for any occasion. The collar of a cashmere coat is a tasseled scarf, which can circle the neck or drape over the head.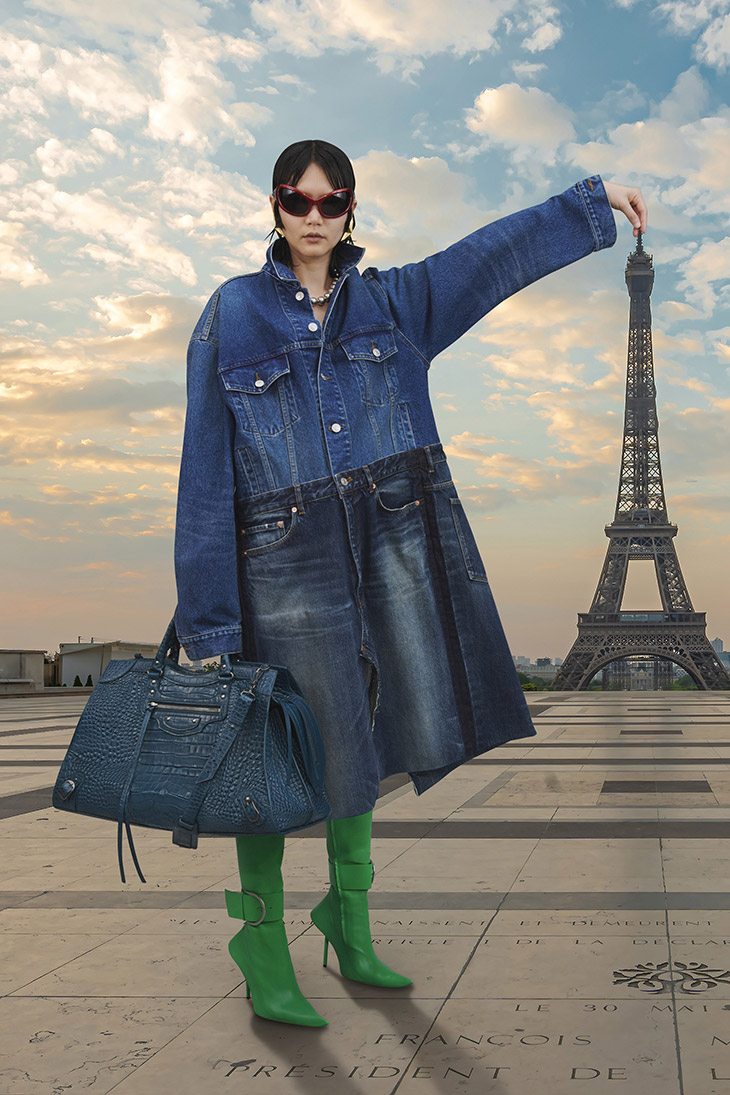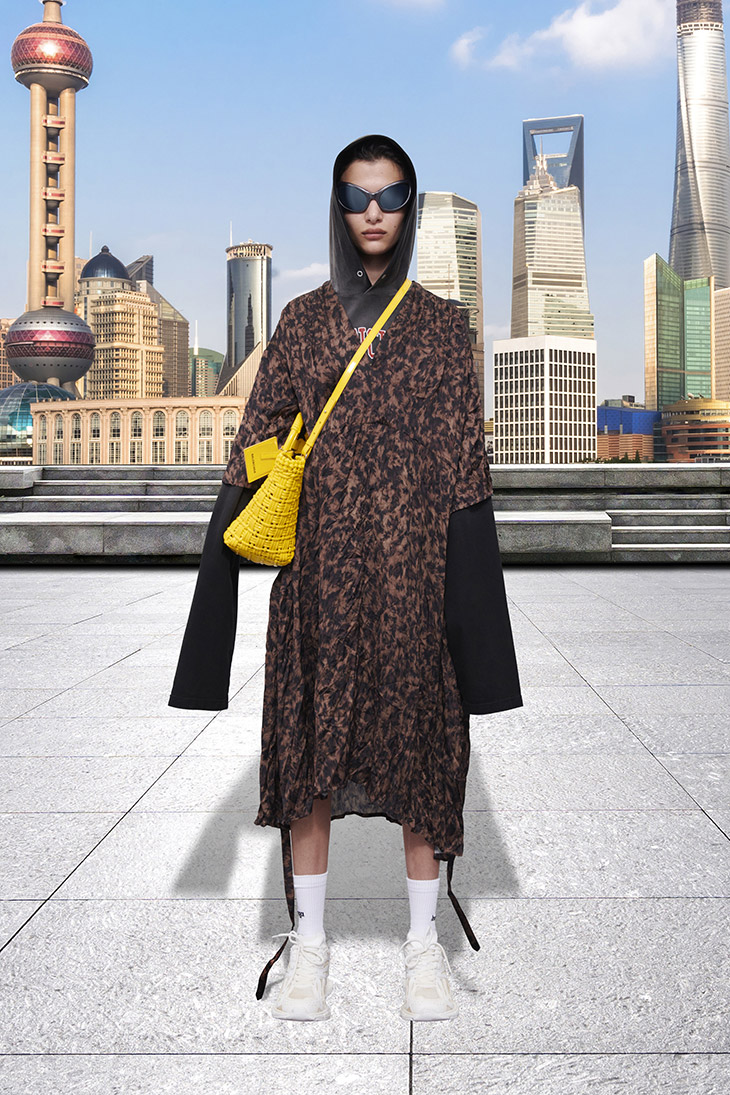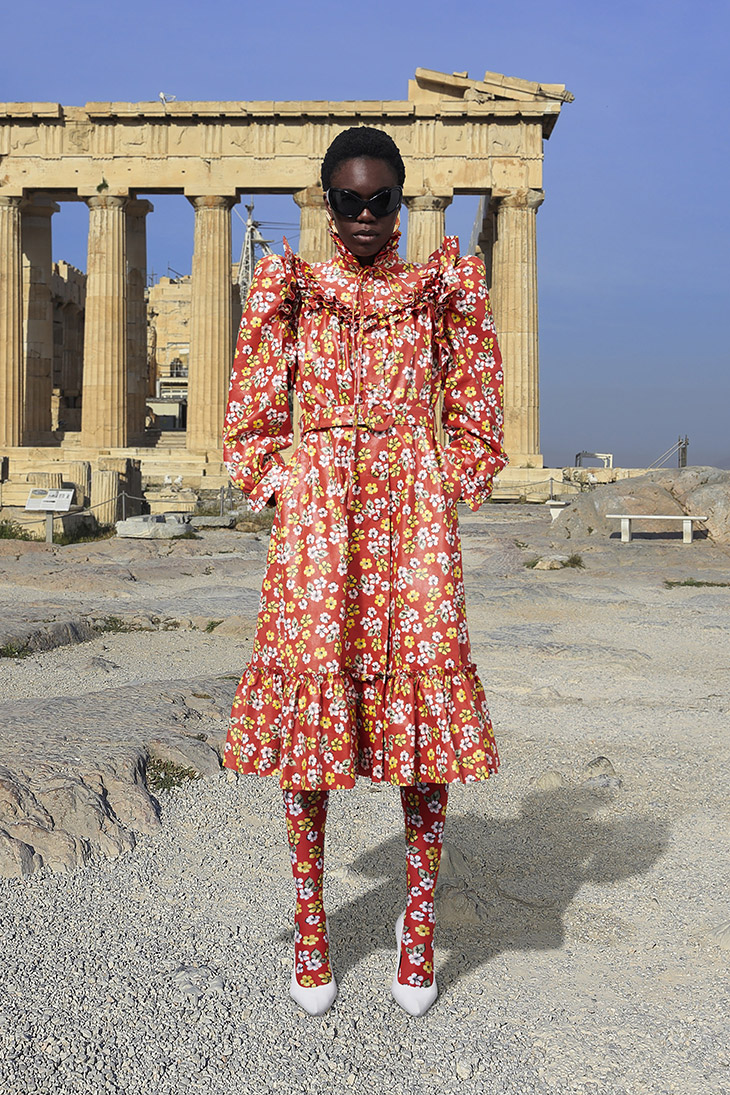 Nineties tracksuits have inspired different types of outerwear, from padded coats and parkas to fleece jackets, creating a new trompe l'oeil effect. This is seen as well in retro feminine floral-printed puff-sleeved dresses that are transformed into trench, nylon, and leather coats, keeping the visual of a dress but obtaining a completely new function. A quilted black wedding dress-inspired coat is decorated with rose patterns, lace, and ribbons that tie around puffy sleeves and a tall, stiff collar. Fluid dresses are disproportionally stretched in width, creating slouchy and comfortable one-size-fits-all garments.
Denim skirts turn into shorts in the back. Trompe l'oeil jean visuals are printed on stretch velvet and jersey molleton fabrics, while sweatpants are pre-stretched at the knees to obtain a worn-out look. Tracksuits are seen in traditional nylon but also reimagined in fleece, fused with knit pullovers, and transformed into hoodies and long cinched coats." – from Balenciaga