PANGAIA has launched its newest capsule collection using the innovative AIR-INK® technology, developed in partnership with Graviky Labs. The proprietary brand of ink and composite products are made by utilizing PM 2.5. particulate matter, one of the most harmful aspects of air pollution that can cause significant damage to human health as well as contributing to global warming.
The capsule collection, co-designed by Jenke Ahmed Tailly, consists of the brand's signature recycled-cotton hoodies, t-shirts, and track pants, and features prints that use AIR-INK® . The campaign is starring iconic model, philanthropist, actress, and businesswoman, Naomi Campbell.
The AIR-INK® technology captures and cleans the particulate matter, transforming it into a pigment to replace carbon black, a commonly used pigment. The once polluting particles are turned into different grades of inks, dispersions and coatings – leading to the diversion of pollution from the air we breathe.
When I started working on the campaign concept, I thought about the amazing transformation process behind AIR-INK® and how carbon emissions are technically transformed into Ink. "Just like Ink" is a name I chose and it was inspired by a verse of Maya Angelou powerful poem "Still I rise". Just like moons and like suns, with the certainty of tides, just like hopes springing high, Still I'll rise. – Jenke Ahmed Tailly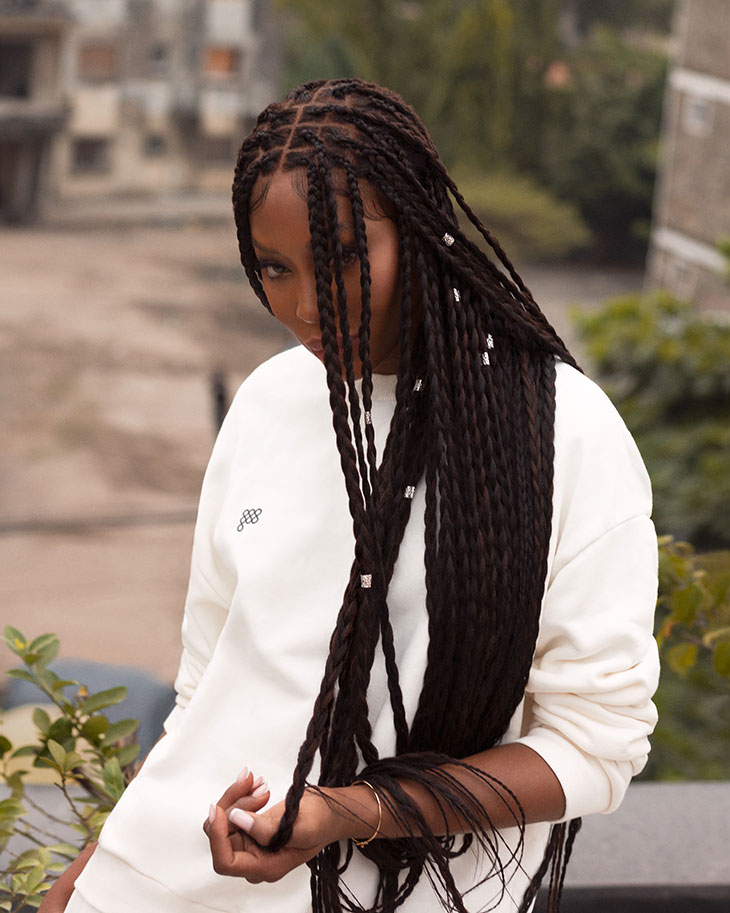 The capsule will launch on the brand's website on April 20 and also in the PANGAIA experience at the Selfridges Cornershop in London, which runs until May 2, 2021.