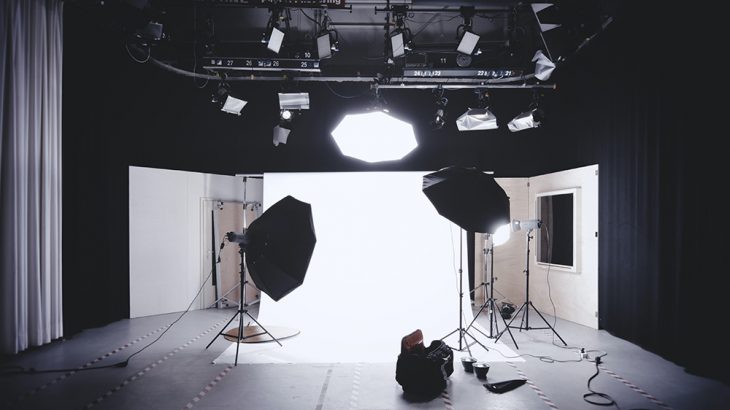 Fashion photography is a popular type of photography. Still, it is also so cut-throat that you need extra skills aside from photography, such as photo editing with Movavi or AVS4U. Furthermore, you should master the many forms of fashion photography to provide an edge in influencing prospective clients with your work.
Catalog Photography
The simplest of the four fashion photography types is catalog photography. It is all about being straightforward and obvious, the name catalog is associated with the notion of browsing through a catalog to purchase clothing, but it truly embraces most commercial and e-commerce photography. It's an excellent place to start in the realm of fashion photography before moving on to other types of photography.
It has more of a "product photography" feel about it. The presence of a model is the only major distinction between catalog and product photography. Nonetheless, the attention is on the clothing and labels. It's a minimalist shot that focuses less on the model and more on the brand he or she is wearing. The major goal of this photography is to get people to convert people into buying what is being worn.
The goal of catalog photographs is to present apparel in a neutral setting in regular wear. To show off the attire, the models usually stand up straight. However, they may assume other stances to highlight elements such as pockets.
The style is simple, the background is usually white or gray, and the shot is set up to show the clothing details. There are few props and only a few accessories. The majority of these photos may also be taken in real-life locations; this is an offshoot of catalog photography and is known as a Lookbook.
The lighting is usually the most difficult aspect for the photographer. Use lighting that captures the subtleties of the outfit while without washing away the colors. Avoid utilizing indoor lighting or shooting at night for this. It is also highly recommended to use professional retouching services to correct the brightness and contrast of your images and enhance the overall photo quality.
High Fashion Photography
People commonly see high fashion on the covers of their favorite publications. However, high fashion to a photographer implies well-known supermodels or glitterati celebrities in often exaggerated poses, unrealistic attire, exotic-seeming backdrops, and all components, including hairstyles and location, mixed to make a faultless shot to attract anyone's gaze.
However, achieving the immaculate appearance needed is a difficult task. You're continually faced with tough decisions about location, lighting, models, clothes, hair, and so forth. Even though most of it has been determined for you, you must still put it all together in a way that appears gorgeous and enticing.
The first step is to think about the vibe you want to convey via the shoot. It's not necessary to be very detailed, and you can still let your imagination go wild, but picking the right mood is definitely the first step.
For your shot, you'll also need the perfect model. You want someone experienced and willing to work with you to get the desired mood. You'll also need a solid team to work with. For example, when Dixie Dixon shoots fashion photography, she will oftentimes have hair and makeup artists, wardrobe stylists, a producer, and assistants on the set to ensure that the fashion shoot goes smoothly.
You'll want professionals that are both capable and responsible. Makeup, hair styling, and wardrobe should all be handled by specialists. They should also share your vision for the project and your appreciation for the art of photography in general.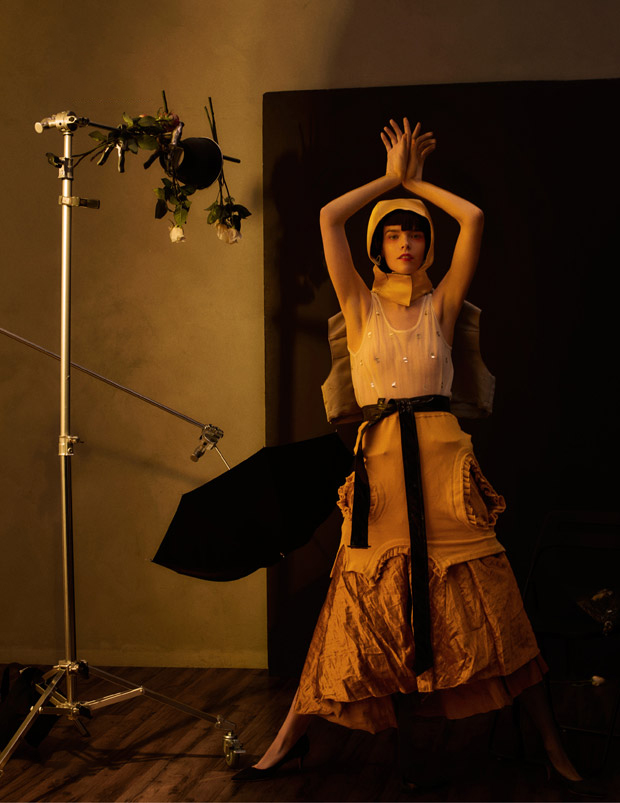 If you have a choice of locations, think about the vibe you're attempting to achieve once again. You don't want to have to keep changing the background all the time. There are also practical issues, such as whether your venue requires a permit and if it is indoors if you require authorization.
There's also the equipment to consider. Along with a good camera, you'll need lighting equipment. You'll want a lightweight camera that has a long battery life and low-light functions. You'll also need a variety of lenses for different sorts of photographs. When it comes to editing these photos, adding filters may also help with the vision you are trying to achieve.
Street Fashion Photography
Street fashion, often known as urban fashion, is frequently considered the polar opposite of Haute fashion. Alternative fashion, such as grunge and hip-hop, is a subset of street fashion. These are instances of street fashion styles that eventually became popular. It captures the spirit of the "street" and is the most relatable type of photography.
The aesthetics of Street Fashion are more austere than those of luxury fashion and accentuates real-world trends. It comprises items that individuals wear on a daily basis, such as jeans, shirts, and hoodies. It shows what ordinary people wear, how they perceive style, and how their everyday clothing can create a fashion statement. It also covers clothes that are attractive but are super comfortable.
Editorial fashion photography and street fashion photography are quite similar. The main difference is that editorial photography features models and celebrities wearing the current fashion trends. In contrast, street photography focuses on capturing the core of what is popular among the general public.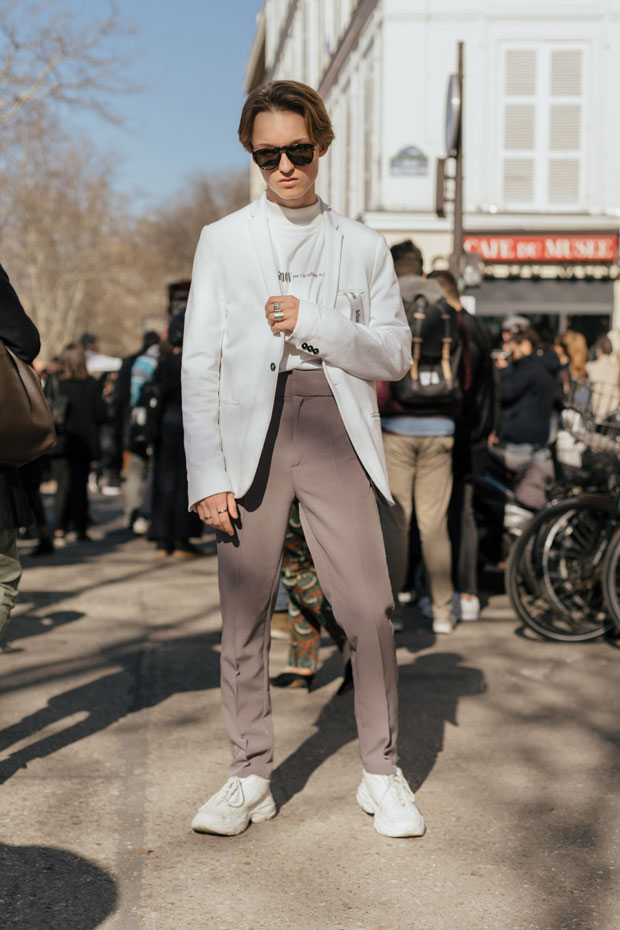 Most photographers use a longer lens to take street fashion images. They'll be able to take images from a distance without making people feel uncomfortable about the session. The fact that some of the finest fashion trends can be found on the street merely goes to demonstrate that you can find them anywhere. It isn't just about what someone is wearing on the street, though; it's also about their expression, how confident they appear, the light, and how what they're wearing emphasizes their attitude.
Rather than models, photographers that specialize in this approach frequently photograph ordinary people on the street. However, you must be cautious while obtaining permission to photograph individuals on the street.
It's a great way to market items or brands because when buyers see others wearing the outfit in real life, they believe it's doable and accessible, and they can be a part of the trend.
Everything about it is real and genuine: the people, the situations, the life. So if you were to use photo editing software for this, avoid adding filters but mostly stick to correcting the brightness and contrast.
Editorial Fashion Photography
Editorial fashion is story-driven. It can be seen in magazines, newspapers, books, posters, and other media. The style takes center stage here, and the tale is told all through photography. Visual material is integrated with texts, articles, publications, and concepts covering a wide range of topics before being released.
Models for editorial fashion shoots are photographed throughout the day in changing backgrounds wearing a variety of outfits. Rarely is a white or plain background ever used.
The idea is to provide a certain tone for the story to unfold. These photos might feature a single brand or numerous brands, as well as a variety of photographic approaches ranging from close-ups to long-distance photos. You can choose to add filters when you later put these photographs in your photo editing software.
The story is laid out for the model as they will be responsible for acting out the part assigned to them using facial expressions. The goal of such a shoot is to make a strong statement about the brands or products. From the hairstyles to the makeup, from the dress to the photographic props and settings, every element of an editorial photo session is crucial. Therefore, sometimes it may necessitate a lavish outfit and several accessories.
Despite the difficulties, editorial photography is one of the most rewarding fashion photography genres since it allows a showcase of creativity.
Conclusion
These four styles might offer you an idea of the many possibilities in the subject of fashion photography if you're thinking about it as a career. Of course, like with any genre, you'll need the necessary equipment, but once you have that, there are various styles from which to pick. It all boils down to determining which style best suits your requirements and interests. Don't also forget to have a place such as Pixpa or Pinterest to keep your portfolio in.