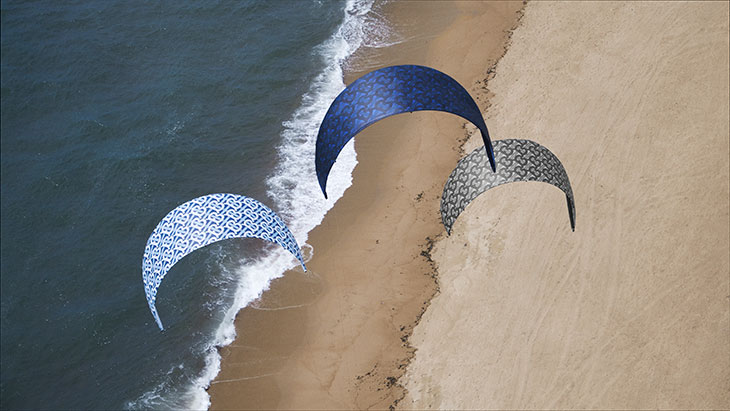 Burberry has revealed the next chapter of its TB Summer Monogram campaign across four breathtaking landscapes. Reimagining the house's longstanding heritage of exploration, the landscapes are celebrated and transformed with the season's new summer-inspired colorways.
Burberry Chief Creative Officer Riccardo Tisci has collaborated with land artist Jon Foreman, paramotor pilot Zong Ronglu, kite surfer Wang Lijie and drone show producer Graham Hill on a story that melds nature with technology.
The new TB Summer Monogram collection was first revealed on 12 July with a campaign starring the supermodel Naomi Campbell.
'There's definitely a respect for the landscape because we're using materials that are there ready to be used. We're not bringing in anything. We're working with what is there.' – Jon Foreman, Land Artist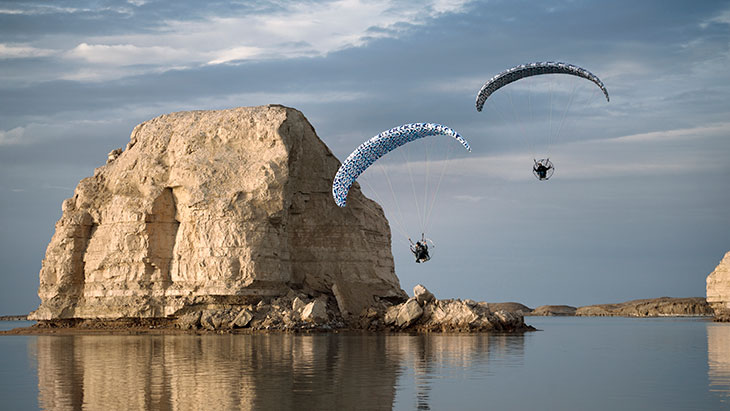 'This place is very special, and your mind feels so open when flying here. Even when you have some troubles and worries, you will leave it all behind and you only have joy in your heart once you are in the sky.' – Zong Ronglu, Paramotor Pilot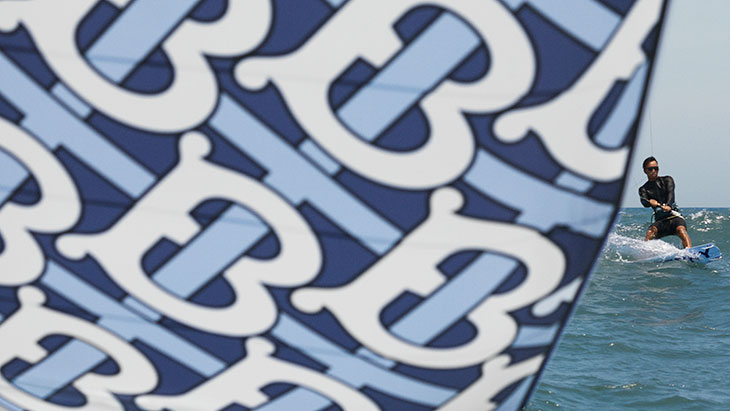 'Basically, my life at this moment is that if I am not on the sea, I must be nearby the sea, waiting for the wind to come. Unloading the pressure in the cities and jumping into the sea and embracing nature.' – Wang Lijie, Kite Surfer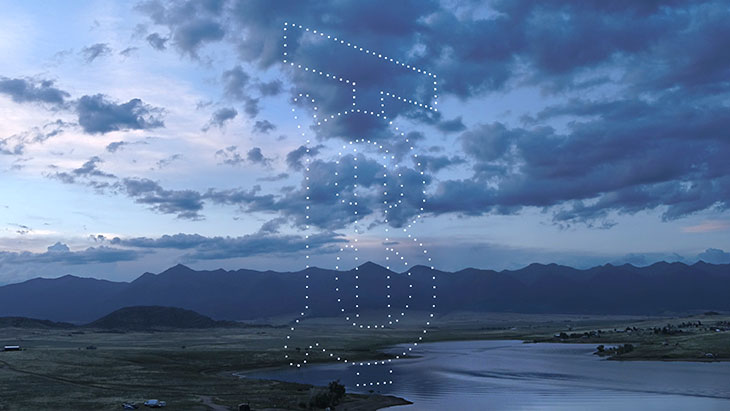 'There's something deep in our consciousness that connects us all when we look to the sky and just wonder.' – Graham Hill, Drone Show Producer