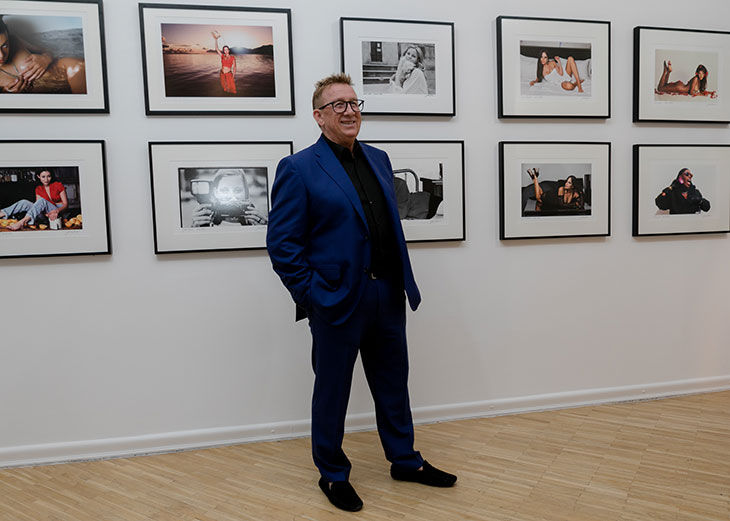 Titled "50 Years of Photography", ARTE Gallery's new exhibition of photographs by Jadran Lazic reveals some of the remarkable portraits the image-maker has taken of famous faces throughout his career. Focusing on the extraordinary subjects Lazic has lensed over his 50-year career, including celebrities like Cher, David Bowie, Marlon Brando, Lady Diana Spencer, Sean Penn, Grace Jones, Milla Jovovich, Gillian Anderson, Chuck Norris, Silvester Stallone and many more – the exhibition is an extensive look at photographer's remarkable oeuvre.
The renowned photographer, has captured the biggest stars of all time, but also some important socio-political and cultural moments of the second half of the twentieth century. The exhibition "Jadran Lazić: 50 Years of Photography", which the Belgrade audience will be able to visit until October 2, 2021, has more than 70 works.
On the same occasion a significant, luxurious monograph in two volumes, on 900 pages, was promoted, including many photographs that had never been published before. The exhibition in Belgrade takes an important place for the photographer, and it is one in a series of exhibitions that he had this summer in the region, celebrating half a century of a long career and promoting a luxurious monograph, made on this occasion.
The exhibition "Jadran Lazić: 50 Years of Photography" is open until October 2, 2021 in the ARTE gallery at Andrićev venac 12, Belgrade.