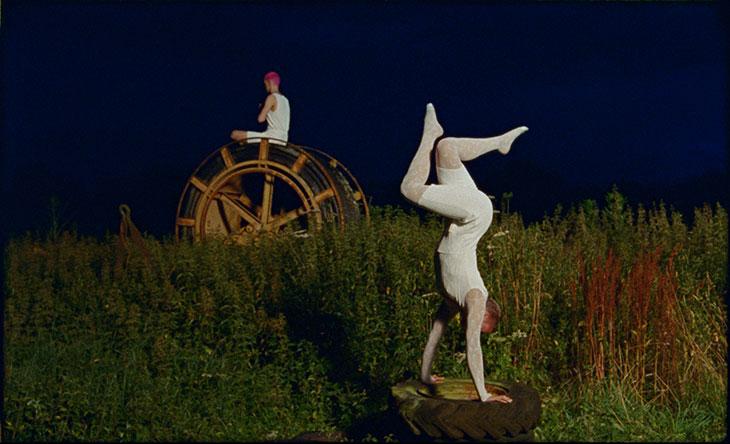 Discover MARINE SERRE Spring Summer 2022 Collection "Fichu pour Fichu" presented on September 27th, during the ongoing finished Paris Fashion Week. Exploring the idea of the new ways of living, Serre decided to present her collection as a 13 minute film Ostal24, in partnership with trusted collaborators Sacha Barbin and Ryan Doubiago. Imagining what the future could look like, the film transports us through interior and exterior worlds that could be situated somewhere in the past, present or future.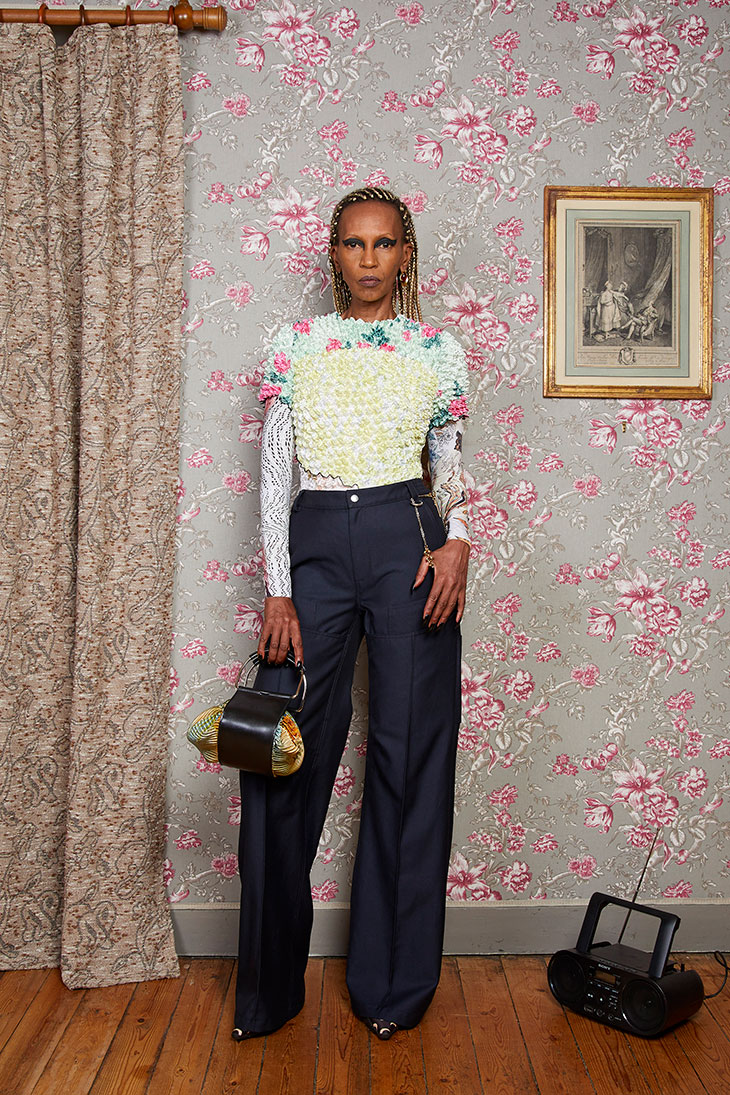 The most important thing for me is what people feel when they see Ostal24 rather than what they think. I want people to feel the beauty and the simplicity of being together and finding joy in cooking, eating, dancing, yoga. And at the same time recognise that everyday we make choices that have an impact, so how can we be more responsible in the decisions we make? Fashion is about more than draping fabric and making a profit, it can be a place where we are free to take meaningful action.
– Marine Serre
Marine Serre's new collection explores these possibilities of living together as a global community, imagining what the future could look like if we were to change our habits and think more deeply about the food we eat, the way we move through life and the clothes we wear.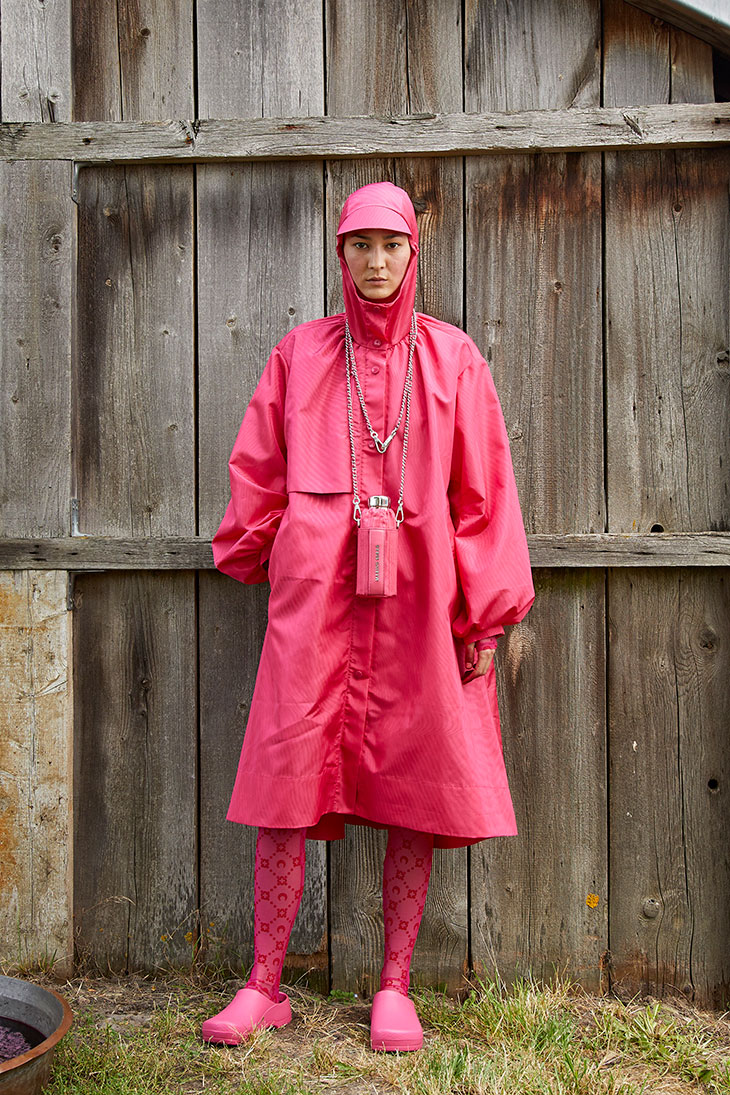 The title Ostal24, which means maison or house in Occitan – a historical language spoken in Serre's native region – grew from her belief that through sincere engagement with our primal instincts, we can create a sense of home wherever life takes us. The movie seeks to create a distinction between isolation and solitude.
The collection is composed of 45% recycled and 45% regenerated materials, making it the most sustainable collection so far. Multicolored terry torchon – an unextraordinary fabric usually reserved for household chores – becomes extraordinary after being regenerated into boots, boxy jackets, skirts and tops. Other homely fabrics such as Dutch embroidered tablecloths and linen tea towels are imbued with luxury in their new life as lab coats.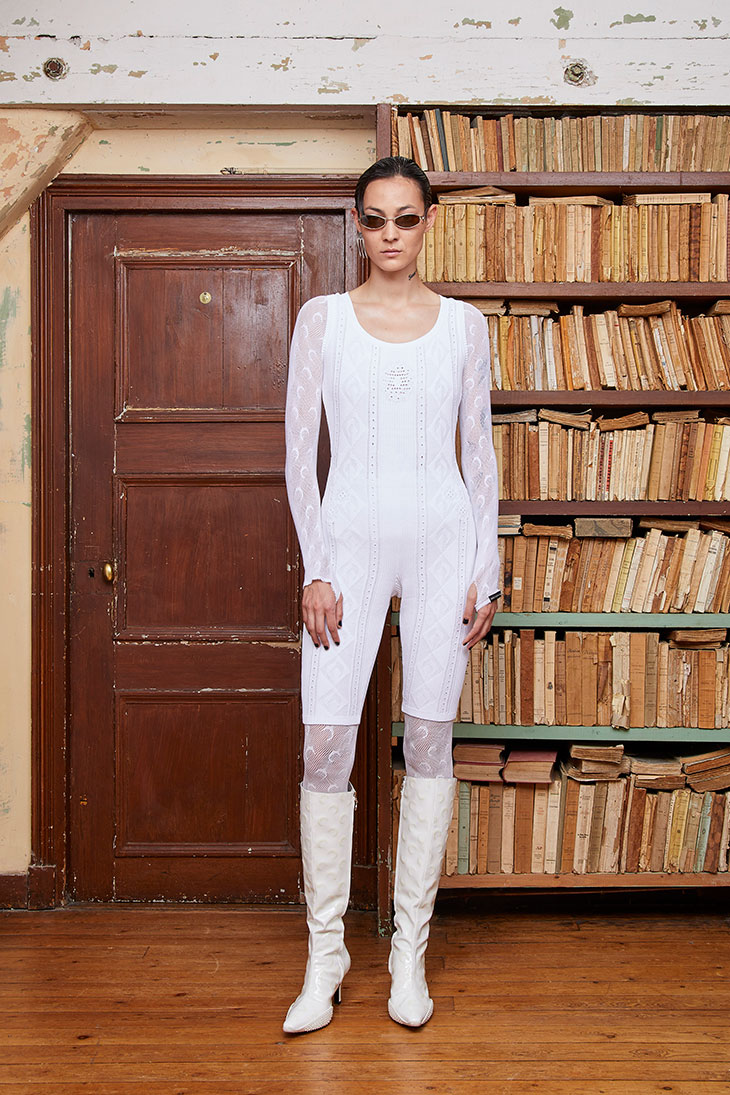 The pointelle knitwear is a new material in Serre's vocabulary this season, as is the regenerated popcorn fabric, which comes in an array of sunny prints and is fashioned into tops and dresses synonymous with the 1990s. Scans of the vintage fabrics used throughout the collection have been collaged together to create an original melange print emblazoned across catsuits, leggings, liquid-drape dresses, and track pants – garments that optimise movement and agility.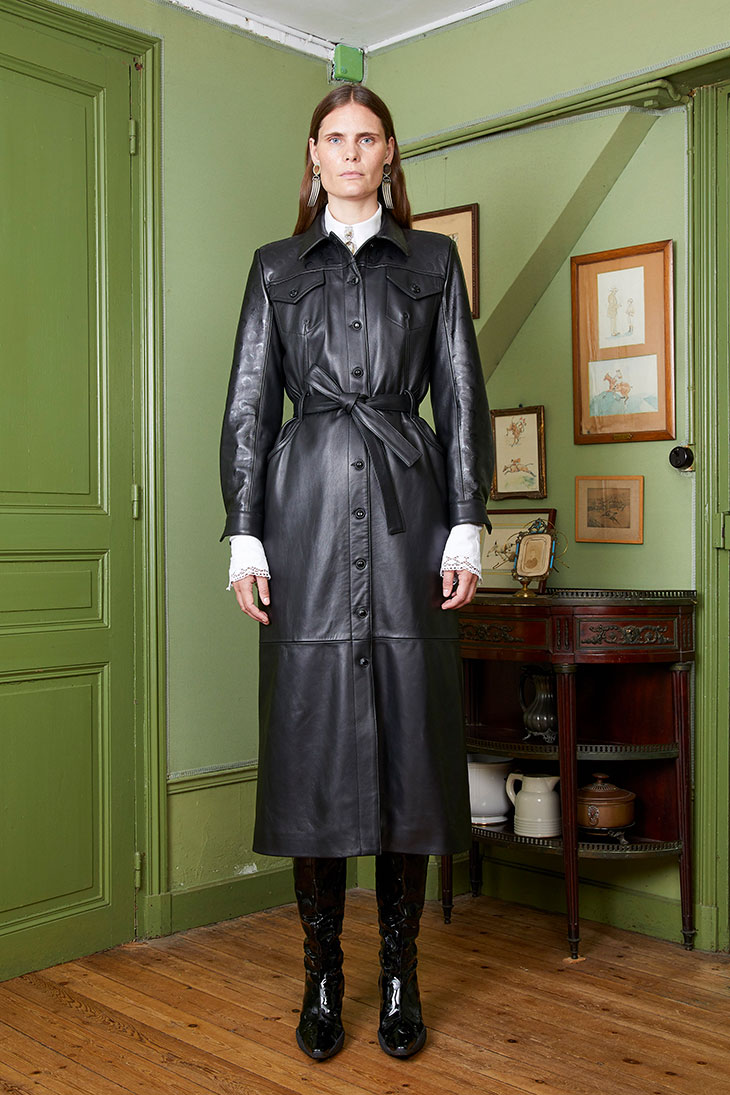 There are also the materials from past seasons that have been developed and refined. Tradition and technology meet in the moiré textiles, which are handmade in France using recycled fibres and are now emblematic of the brand.
Upcycling is in the core of Marine Serre brand from the start. Dresses cut from upcycled silk scarves and t-shirts; the iconic Marine Serre second skin boots and garments featuring the moon print; shamanic jewellery crafted from regenerated cutlery, glass and stones, and leather and denim wear – painstakingly patchworked together from existing end-of-life garments – all remain touchstones for SS22. By returning to these fabrics and honing the techniques used to make them, Serre is maturing and sharpening the identity of her brand.