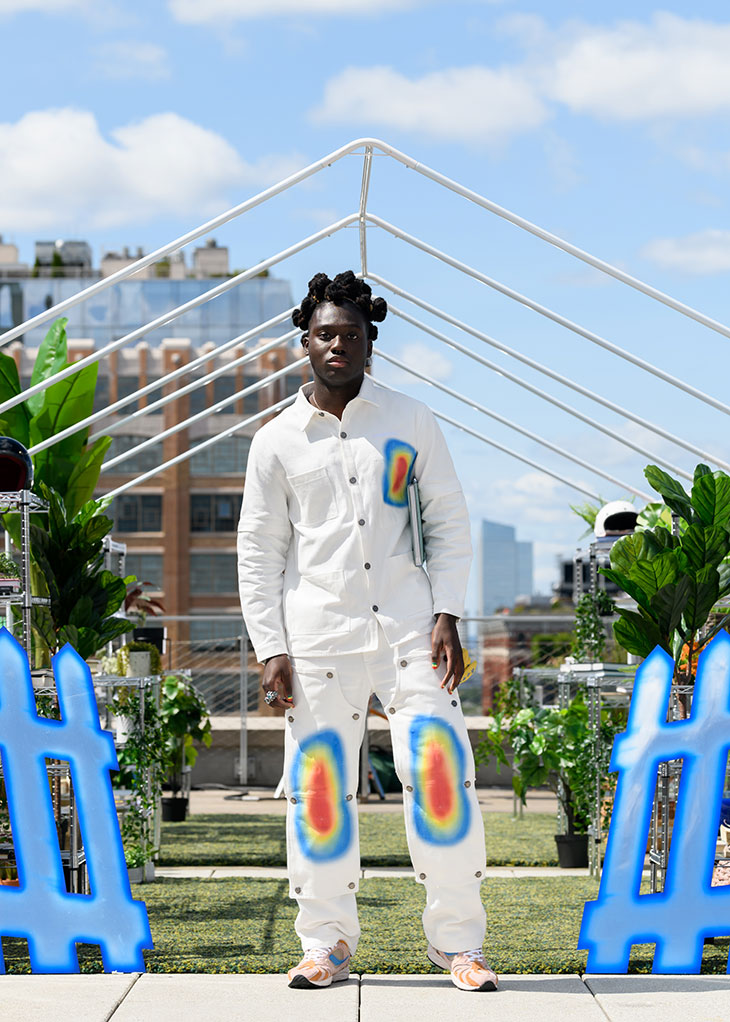 Los Angeles-based fashion designer Tommy Bogo presented TOMBOGO Spring Summer 2022 collection "Nature Is Healing", during the recently finished New York Fashion Week. Putting into focus the collective rush to return to normalcy and the ways the world is, the collection is a search for healing after the weight and reckonings of the past year.
SPRING SUMMER 2022 COLLECTIONS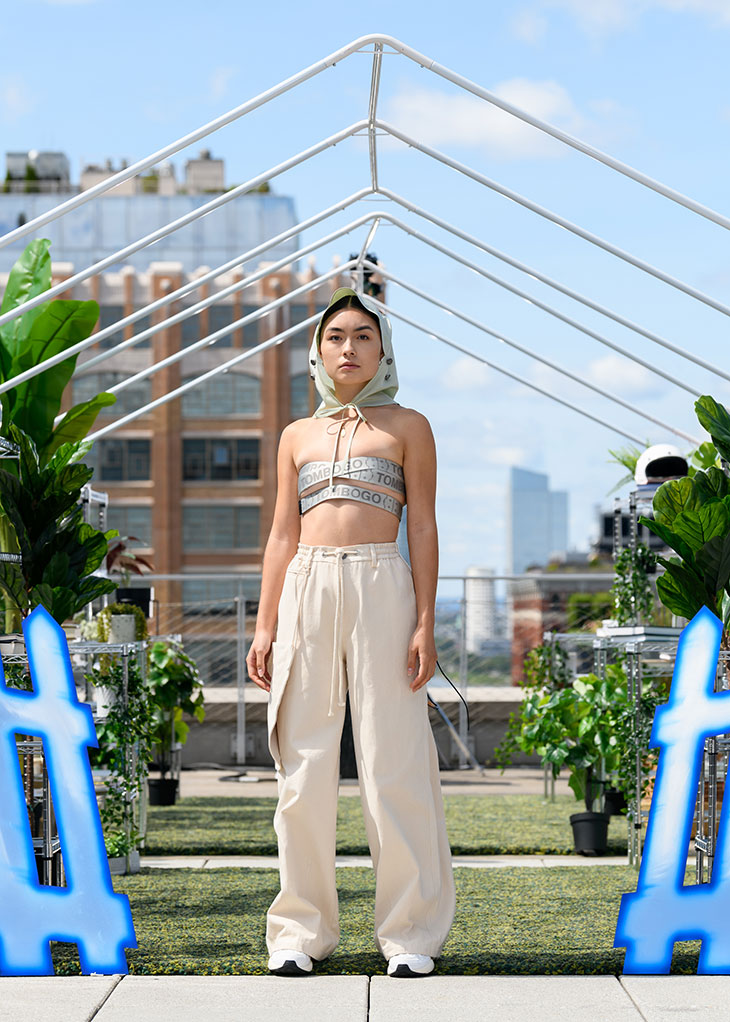 With the new collection, TOMBOGO continues to build on its journey in search of evolving the sustainable practice. It explores the surreal reality we're currently in while paying homage to nature with silhouettes that draw inspiration from leaves, trees, and bark, juxtaposed by unconventional and thoughtful materials like recycled synthetic nylons, vegan leather, woven knits, and canvas to create unique pieces.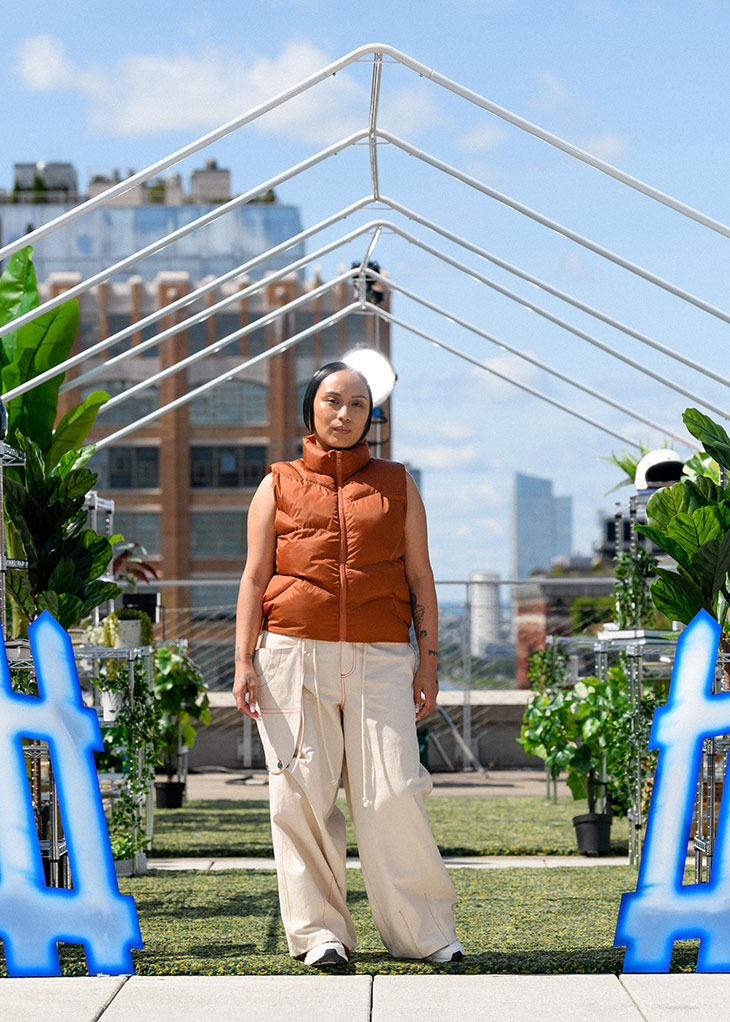 "Nature Is Healing" expands on staple pieces from the AW21 collection and continues exploring alternative ways to wear clothing – including new layering methods and convertible functionalities designed for a more natural, personal, and hands-on approach to dressing. This season, the brand experimented with different methods of modular systems, functionalities, and new silhouettes as a result of designer Tommy Bogo's time spent researching and developing during the pandemic.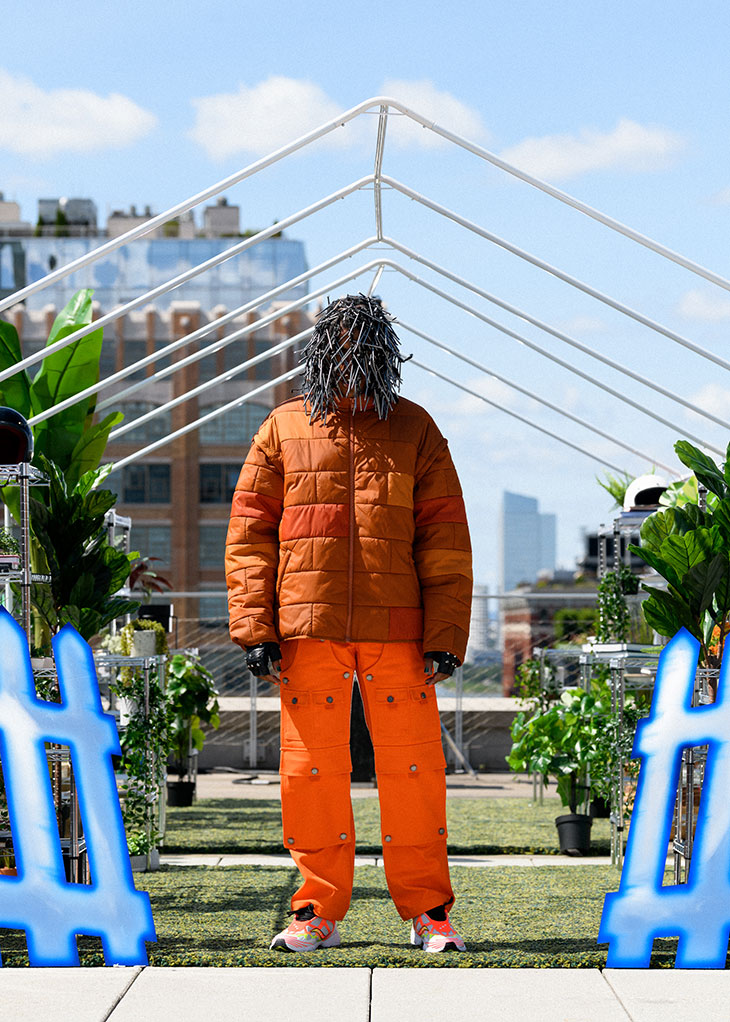 The collection also features a collaboration with Kyle by Kyle, an artist known for fusing together contemporary and aesthetic techniques inspired by nature and all living things, as well as original music by Tommy Bogo and artist Elujay.