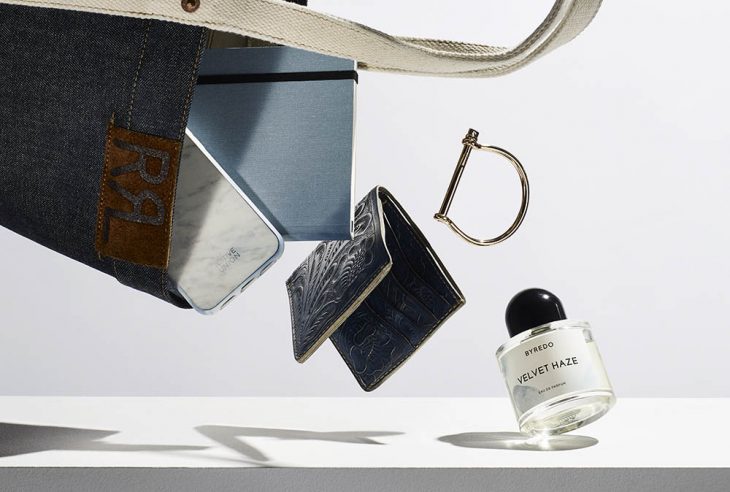 You don't need an occasion to give something to your beloved partner. Whenever you want to express your appreciation, it's always okay to hand over them something. However, the only thing you should worry about is whether they'll like whatever you'll give them. And having a partner who has a knack for fashion doesn't make the task of finding a gift for them easy.
Thankfully, there are a few items that can be an excellent gift for them. Below is a list of stylish gift ideas, and it ranges from some safe and practical choices to traditional and trendy ones.
Graphic shirts
While graphic tees are a stylish choice as a gift, it's easy to mess it up, especially if it's the first time you'll be giving them one. First, make sure you know your partner's clothing size. Second, the print in the shirt must be something they like, interested in, or will be proud to show off. Lastly, ensure that your partner isn't allergic to the textile or material used in the shirt.
Blue light glasses
Not only are blue light glasses stylish, but they're also convenient to have. With most people spending a lot of time facing computer screens and smartphones nowadays, a pair of glasses that can filter out the blue light those devices emit can provide multiple health benefits. Some of those benefits are:
Reduce blurriness, dry eyes, and eye strain
Prevent light-induced headaches
Improve sleep quality and decrease chances of experiencing sleep disorders
Decrease chances of experiencing certain eye diseases
(1)
Noise-canceling headphones
Aside from being stylish, noise-canceling headphones offer multiple benefits your partner would appreciate. Some of them are:
Increased focus and concentration: Noise-cancelling headphones can effectively let your partner concentrate on their job regardless if they're in the office, home, or a nearby coffee shop by eliminating annoying noises.
Prevent hearing loss: Know that most roads in the country have noises that exceed the acceptable threshold. Being in traffic for prolonged amounts of time can cause hearing loss and elevated stress levels.
Better listening experience: This shouldn't come as a surprise. Listening to your favorite songs without additional noise is just pure bliss.
(2)
Personalized pens
While pens are becoming relics of the past—no thanks to computers and smartphones—having a customized and personalized one is stylish. Holding one while in the office can make people's heads turn, and it can be an excellent conversation starter.
Coffee mugs
Mugs can be an excellent accent on your partner's fashion sense. It might sound like that's a stretch, but it's a safer choice than giving them a statement shirt and letting them wear it at work. Also, it's a practical gift, especially if your partner's a coffee lover.
Cuff links
Cuff links are a traditional gift for men. They're perfect if your partner lands a new job, needs to attend a black-tie event, or receives a promotion. Depending on the occasion or reason you're giving him new cuff links, you should carefully choose a pair that'll suit him.
Here are some of the types of cuff links you can choose from:
Fixed back
Whale back
Bullet back
Ball return
Chain link
Knotted link
Locking dual action
(3)
Necklace
On the other hand, necklaces are standard gifts to wives and girlfriends. Unlike finding the right cufflinks, there are multiple considerations when choosing a necklace, as jewelry has various effects on one's outfit and fashion. You need to think about its length, style, placement, and the dress that'll mesh well with it.
For example, if your lady loves to wear open-neck clothing, you may want to give her a short collar necklace that's a bit tight on her neck. Alternatively, if she frequently attends business conventions and formal events with evening wear, you may want to give her a rope-style necklace that'll reach and sit just below the center of her bust.
Bracelets
Compared to the previous two, there's an abundance of bracelet options you can choose from. However, it can be as tricky as choosing a necklace. First of all, you need to become more familiar with the common types. For women's bracelets, you have the favorites like chain, bangle, and pearl. For men, you have leather, metal, rope, and beads.
Know that the material and articulation of the bracelet should match the fashion style your partner is rocking. For example, if they love biker clothing, a metal cuff bracelet might be a good choice. Alternatively, if they love to be artsy, braided rope or wood beads may suit them well.
Conclusion
Finding the best and most stylish gift is nerve-wracking, especially if it's for your special someone. However, be confident. If there's a person who knows how your partner's brain ticks when it comes to style and fashion, it's you. Whatever gift you choose for them, there's always a high chance they'll love it.
References
1. "Do Blue Light Glasses Work? Potential Benefits For Sleep & Eye Health,"
2. "Why Noise Cancelling Headphones Should Be On Your Wish List,"
3. "Best 7 Types Of Cufflinks,"
Images from In These Jeans by Aaron Cameron Muntz for MMSCENE Magazine – See the full story here