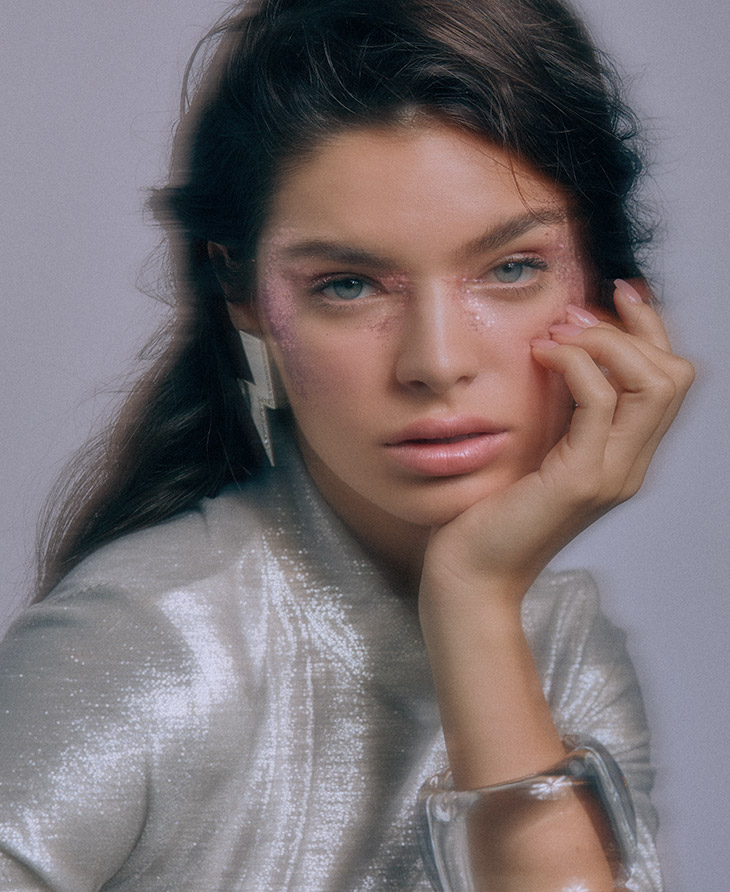 Jewelry has been around for generations, and it has become an essential part of our wardrobes. Jewelry can add a little spark to anyone's look, whatever your gender, age, or race. Everyone can wear jewelry!
Even the most stylish and fashionable outfit can look boring and plain without a pair of fun earrings or an elegant necklace. These simple additions can completely transform your outfit and make you go from casual to cocktail in a matter of seconds. It's quite amazing how such a small accessory can make such a big difference!
If you don't want to make significant changes to the clothes you wear, but still want to add some spice to your outfits, here are some tips on how to do that using jewelry!
Read more after the jump: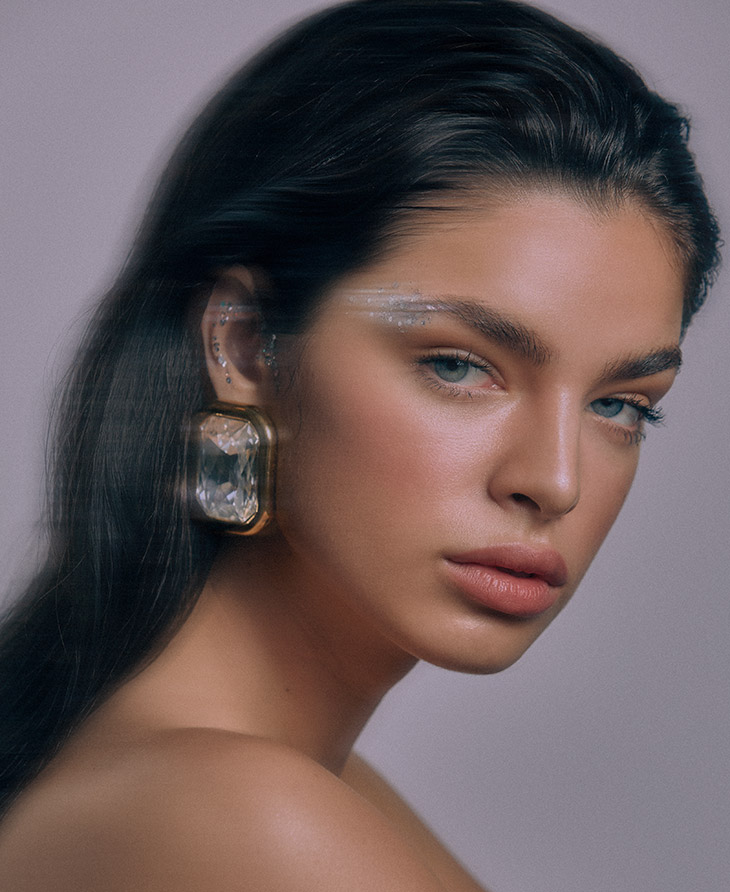 1. Spice up a black outfit with gold jewelry
An all-black outfit is the epitome of class. Whether it's the classic little black dress, or a simple pair of black jeans with a t-shirt, black always looks stylish. Unfortunately, a plain black outfit can appear a little boring and resemble the uniform of a server or a flight attendant.
To avoid looking simple and basic, add some gold accessories to your outfit! Gold looks wonderful with black. A bulky chain or a necklace will add a pop of color to the outfit, and a pair of chic gold earrings will complete the look. If you want to go all out, throw in some stylish gold rings to tie your look together!
2. When in doubt – silver hoops
Silver hoop earrings provide the easiest way to add some bling to your look. They come in handy all the time! Wear small hoops if you want to let your hair down, or add big hoops to your updo.
Silver jewelry looks good with most colors. Just remember to match the hardware on your clothes and accessories to it!
Silver hoops will add a touch of color and dimension to your overall look.
3. Add a brooch for a more sophisticated look
Brooches aren't reserved for old ladies and the royal family! They are often worn by women that hold a high position in society. You can rock that look, too!
If you want to look more mature, look around for a stylish brooch. Brooches are usually worn on the left side of a coat or a blazer. Of course, you don't have to follow this decorum. Play around with the accessory and place it on the collar of your turtleneck, or use it as a pin for a cardigan. Either way, it will make your outfit more chic and elegant.
4. Layer necklaces for a more complex look
If you don't plan on layering your garments, why not layer a couple of necklaces? Choose a few necklaces or chains of different lengths, and put them all together on your neck. Make sure the necklaces aren't too far apart, and you don't end up with a big gap on your chest. Although mixing and matching can be fun, it's recommended to stick with the same style of jewelry to avoid looking messy.
When in doubt, go for monochrome! Pair your necklace combination with an all-white or all-black outfit for a safe and chic look!
5. Choose your focus
Do you think your outfit has busy patterns and bright colors? Opt for simple jewelry then! You don't want to overcrowd your look with too many accessories. A pair of tasteful stud earrings and a bracelet in matching tones would be more than enough! Keep this in mind if you want to draw attention to your clothes rather than your jewelry.
What if you're on the other end of the spectrum, and your outfit looks too plain, as if it's unfinished? Focus on jewelry! A pair of colorful earrings will draw attention to your face and add a pop of color to your outfit. A necklace or a chain, paired with bracelets or rings, will complete your look.
It's worth noting that statement pieces are most appropriate at night and during big events. Wearing statement earrings to a business meeting or a lunch date might be inappropriate. If you're attending an event, check the dress code!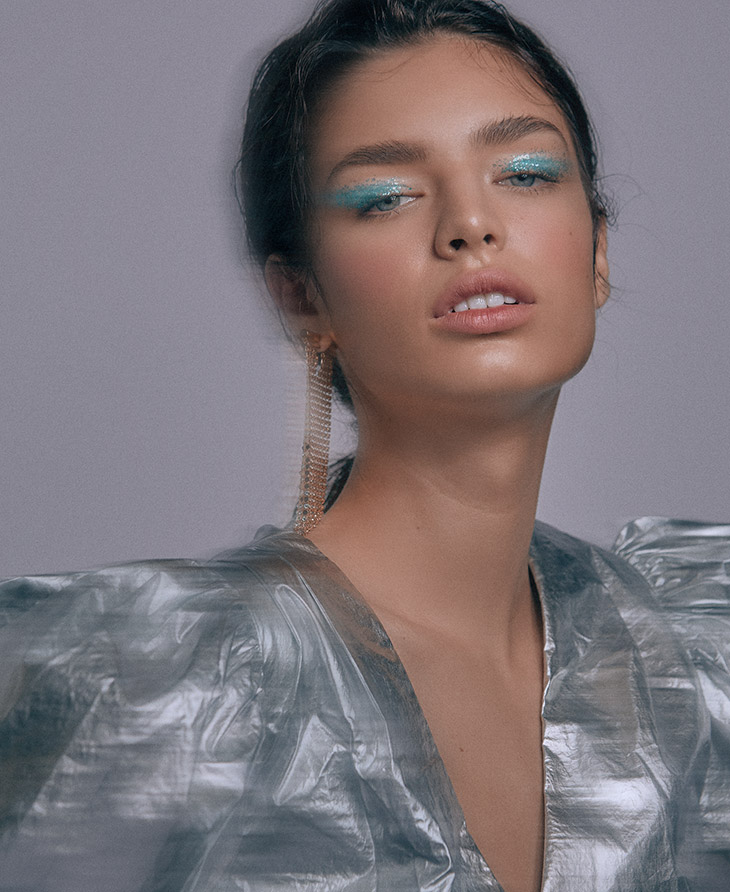 6. Match your jewelry to your hardware
Just like with color schemes in clothing, it's important to maintain the same color scheme in jewelry and accessories. Try to match your jewelry to the hardware on your garments and accessories.
If your coat has silver buttons and your purse has a silver zipper, it only makes sense to add more silver to the equation. While gold jewelry wouldn't ruin the outfit, silver would definitely make it more coordinated. Add a pair of silver earrings and a couple of rings to complement the clothes you have on and tie the look together.
It's easy to forget about such minor details. Sometimes, when you're in a rush, you simply don't have the time to think about these things. In situations like these, it helps to know which bag or coat you wear the most. If you usually wear a bag with silver detailing, keep a pair of silver earrings or a silver necklace nearby to throw on even when you're in a hurry.
7. Use earrings to frame your face
High ponytails and sleek topknots are both beautiful hairstyles. However, when your hair doesn't flow down the sides of your face naturally, your face might look a little naked and bare.
You can frame your face using a pair of earrings! Long-strand earrings look very elegant and delicate, while jeweled dangle earrings draw attention to your face and highlight your beautiful features. Keep in mind that jeweled earrings can get a little heavy and might take some getting used to. Choose the ones you're most comfortable with!
8. Less is more
This famous phrase doesn't only apply to fashion, interior design, and public speaking; it also applies to jewelry.
While layering can be fun, it's a bit of a science. If not done right, it can make you look like a Christmas tree.
Sometimes, a string of pearls around your neck is just enough. The perfect example of that is a wedding ring. Many people choose to wear it every day of their lives, with every outfit possible. It's the ideal accessory because it is so simple, yet so elegant.
This is perfect for those that don't like to put much effort into picking out the right jewelry to match the outfit. Find a classic and minimalistic piece for everyday wear and stick to it on most days. This will save you lots of time and effort.
It's a great hack for beginners, too! You can never go wrong with simple and dainty jewelry.
9. Don't forget about rose gold
Rose gold looks more feminine than gold, but less basic than silver. It's a fun and easy way to make your outfit look different. Combine rose gold jewelry with white or nature tones for a flirty summer look. If you're wearing a lot of black, rose gold accessories will make your outfit more feminine and young.
10. Use jewelry to fill in the blanks
You've already picked out your outfit, but something is missing. Some parts of your body remain uncovered, which makes the overall look rather plain. Fill in the blanks with jewelry!
For example, if you're wearing an off-the-shoulder top, your neck probably looks bare. Add a necklace to fill that space. If you're wearing a flowy top with short sleeves, your wrists are exposed. Throw on some bracelets to finish the look. If you're wearing your hair up, don't forget to frame your face with a pair of earrings.
This advice works the other way, too. There's no need to wear a long dangling chain with a hoodie. The garment will probably cover it, anyway. Avoid wearing big statement earrings when your hair is covering the sides of your face – the earrings won't get any time in the spotlight! Remember, too much of everything will look absurd. If a space has already been filled, then there's probably no need to add more.
You can use these simple tips as a rule of thumb. They work if you're not sure how to transform your outfit and make it more interesting. However, don't take them too close to heart. It's okay to mix and match different metals, just like it's okay to not wear any jewelry at all sometimes.
Don't be afraid to experiment! Play with your jewelry and see what works best for you. At the end of the day, all that matters is that it looks good to you. Try different combinations, and you'll arrive at some looks that suit you best. Fashion isn't meant to be restrictive, so have fun with it!
Images by Arya Shirazi for Design SCENE