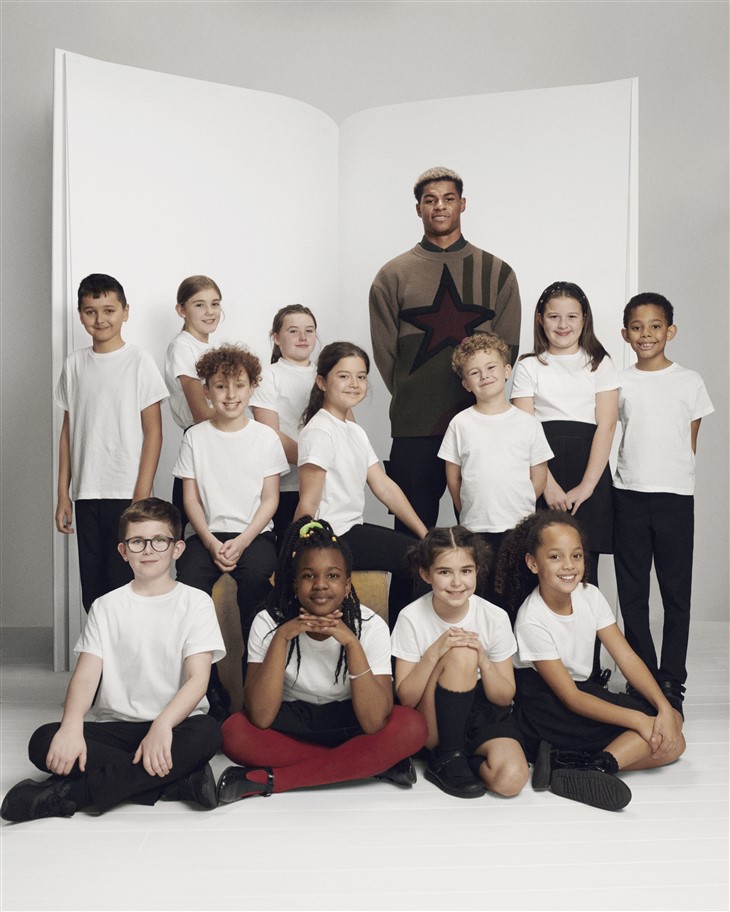 Fashion house BURBERRY teamed up with English international footballer and youth advocate Marcus Rashford MBE to support organisations in the UK committed to helping disadvantaged children develop their literacy skills. Honouring the house's founder Thomas Burberry's legacy of using creativity to open spaces, Burberry will provide funding to transform school libraries and donate books, ensuring children have access to safe environments and resources to develop their potential. Burberry will also support organisations in the United States and Asia to create new libraries and provide books to underserved communities.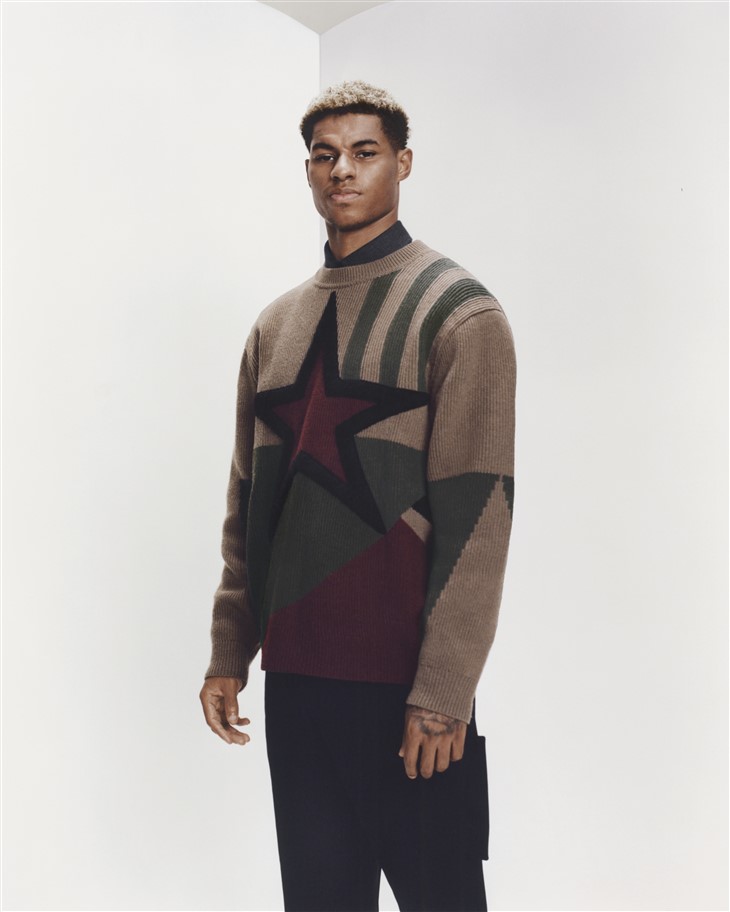 We've identified a real need here. Far too many children do not currently have access to books, typically because of financial restraints, and there was a need to inspire them and allow them to see beyond the challenges they face daily. These children need the escapism of reading more than most, and access to books should not be restricted by the area you grow up in. Coming out of the pandemic, there was a huge need for safe spaces – a space where children could come and just breathe; process their feelings. I'm really proud of what we've achieved here, building upon the work of the Marcus Rashford Book Club and I hope children will feel the benefit of these spaces for years to come. This has been a really rewarding process and I'm thankful to Burberry for continuing to stand with me on this journey to better underserved communities and offer real opportunity. It's never a no, it's only a how, and that makes this relationship so valuable. – Marcus Rashford, MBE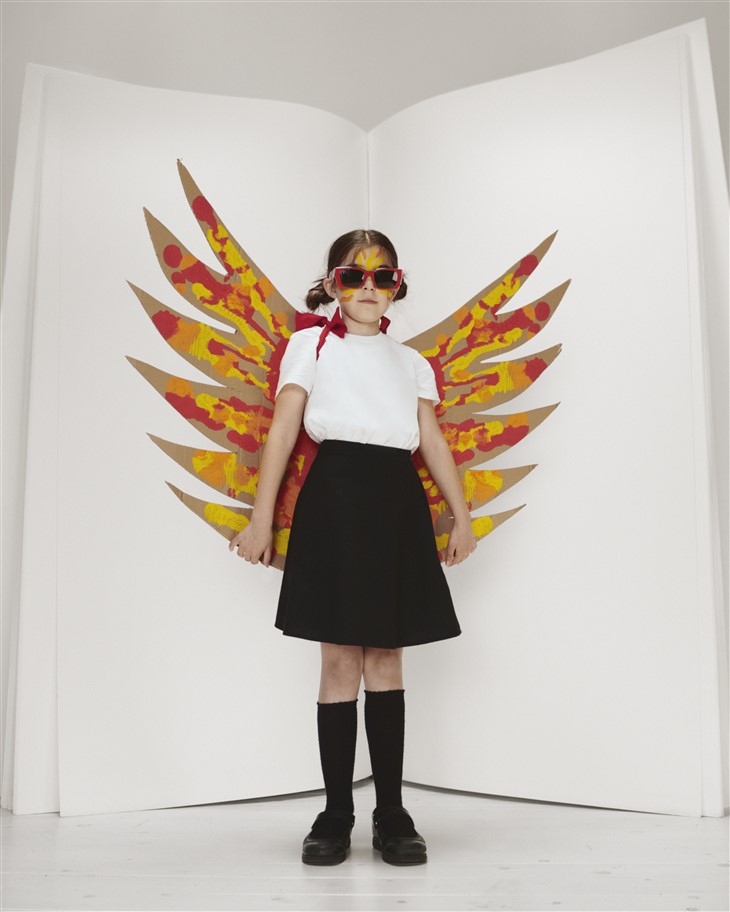 In the UK, Burberry is supporting the National Literacy Trust (NLT) to help libraries in primary schools provide young people with the literacy skills to fulfil their ambitions. Burberry's funding will go towards a transformation of library spaces in 10 schools most in need across Manchester, Yorkshire and London, positively impacting the lives of over 3,500 children. All 10 schools will take part in the Marcus Rashford Book Club, a programme created by Marcus Rashford MBE and Macmillan Children's Books to encourage and nurture a love of reading in children. The schools will also receive a donation of 8,000 books, enabling children to benefit from further teaching materials, a variety of literature and activities. Curated by the National Literacy Trust and provided by Macmillan Children's Books and other publishers, the selection of illustrated, award-winning fiction and non-fiction books will be truly diverse, representing a range of experiences, backgrounds and interests. Dedicated training and access to National Literacy Trust resources will also be provided to 200 teachers across the country.
In the U.S., Burberry is building upon its existing partnership with Wide Rainbow to provide access to arts education in underserved neighbourhoods. Burberry is also providing donations to two organisations in Asia, Bring Me a Book Hong Kong and Japan School Library Association.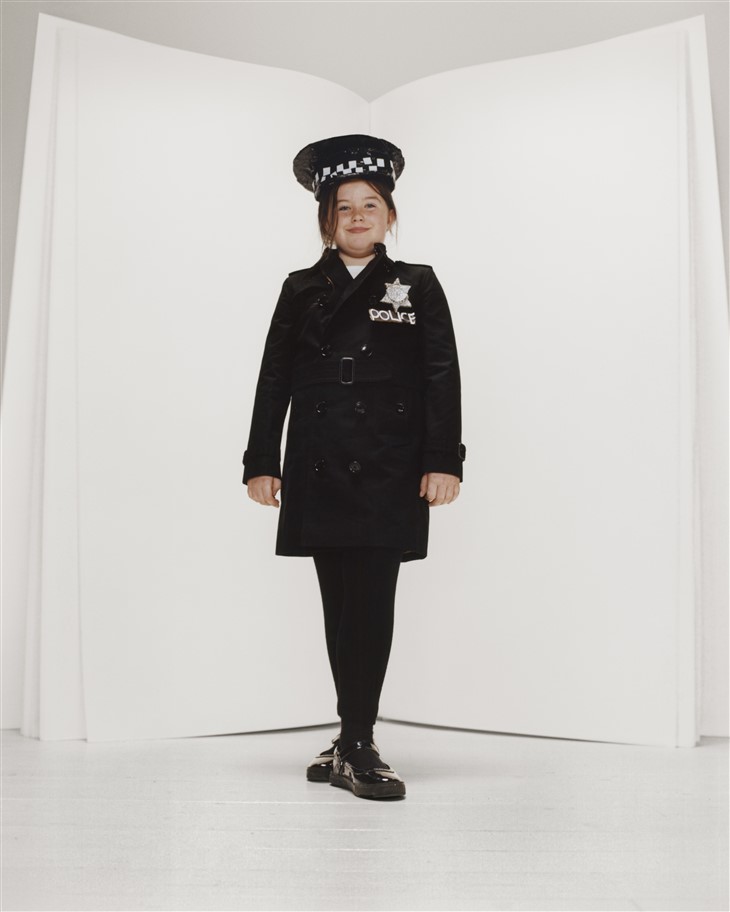 These programmes continue Burberry's long history of supporting communities and championing access to experiences that enable imagination and creativity to bloom. By investing in creative spaces that expand children's worlds through reading, Burberry's aim is to nurture their curiosity and ignite their dreams to become the innovators, creators and leaders of the future.