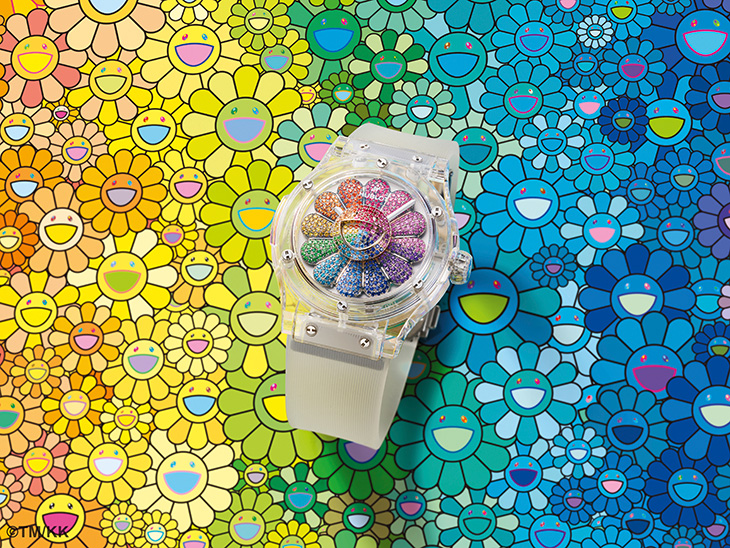 Hublot and Takashi Murakami presented their second timepiece collaboration: the Classic Fusion Takashi Murakami Sapphire Rainbow. Murakami's iconic smiling flower becomes a whirlwind of transparency and colour. Hublot continuously appreciates art therefore it was a perfect match to continue working with the iconic Japanese artist for the second collaboration. After launching the first timepiece – an all black watch, which became an instant collector's item, they introduced the Classic Fusion Takashi Murakami Sapphire Rainbow watch.
"This partnership with Hublot has enabled me to express my creativity in what is a totally new medium for me. The mastery of the watchmaker's technicians has opened up new fields of possibilities for my inspiration. The result is this new watch in the colours of the rainbow," shares Artist Takashi Murakami talking about the latest collaboration with Hublot.
RELATED: Hublot Collaboration With Fashion House Berluti
The new timepieces with their collector's item sentiment are continuing to transpose the Japanese artist's Kawaii world into horology. The new watch is still based on Murakami's iconic theme the smiling flower but this time black is replaced with colour and transparent effects. With this new work of art the technicians in Hublot's workshops have created a unique setting, a transparent background through which we can appreciate both the artist's work and the intricate mechanics of the watchmakers in Nyon. The new model is reusing characteristics of the Classic Fusion model but this 45mm-diameter case is cut from sapphire crystal. The smiling flower that presents a mischievous smile on a three-dimensional face emerges from the watch's dial extending out beyond the sapphire crystal.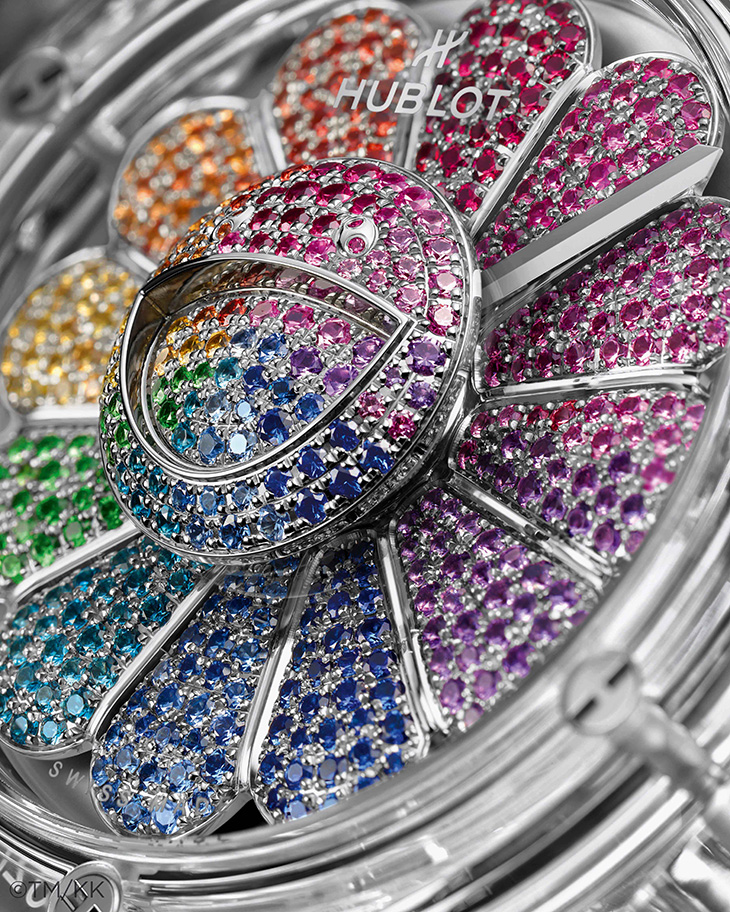 All around the face are 12 colourful petals set in 487 stones representing the colours of the rainbow. Petals are shaped out of rubies, pink sapphires, amethysts, blue sapphires, tsavorites, yellow and orange sapphires. Takashi Murakami's smiling flower is brought to life when the petals start turning under the watch crystal thanks to an ingenious ball-bearing system specially developed by Hublot's engineers. In the beating heart of the watch, the Nyon watchmakers have placed the company's HUB1214 calibre, here without the stopwatch function. This movement has a power reserve of 72 hours. Hublot X Takashi Murakami is targeting Contemporary Art insiders, it is important to note the watch is a limited edition made in only 100 numbered pieces.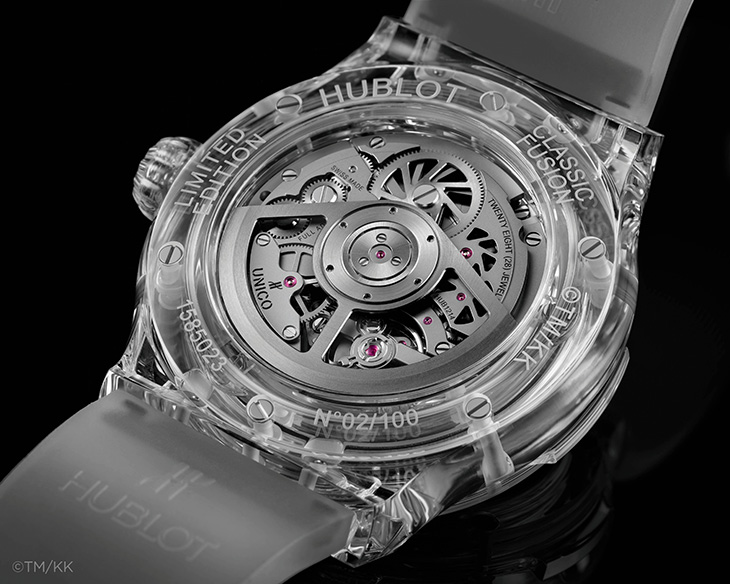 The CEO of HUBLOT Ricardo Guadalupe adds: "Our continuing collaboration with Takashi Murakami is taking us to new lands of expression as yet unexplored by the watchmaking world. In this work, artistic creation and our company's know-how intertwine to give birth to a work of art you can wear on your wrist!"
Don't miss the Hublot x Takashi Murakami in our gallery and the video above: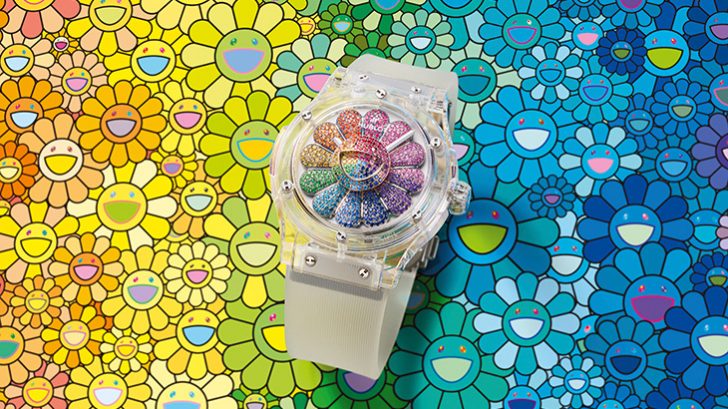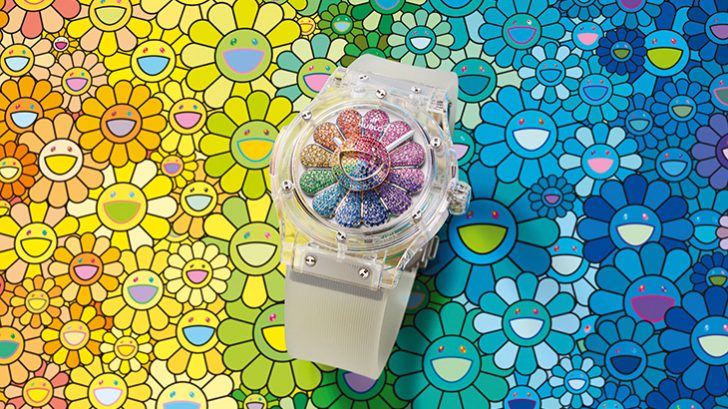 More of Murakami himself for his Hublot collaboration: