Its ridiculous to think that modern day has progressed so much that we literally now have billionaires occupying space – and yet somehow we still have to teach human decency. Black Lives Matter and we need to Stop Asian Hate.
With the Covid-19 pandemic spreading world wide, things have been undoubtedly tense. People have lost their jobs, the workforce has had to unexpectedly adapt and some of us have even unfortunately had to say goodbye to our loved ones.
Whilst the uncertainty of this pandemic is considerably daunting and the need to release frustration is somewhat understandable – racism is never the answer. It was reported that in 2020, hate crimes specifically against Asians across the U.S had increased by 150% and even to this day with more awareness and activism, this statistic sadly continues to surge.
So as we come around to the anniversary of the trending hashtag #stopasianhate, more than ever before its important to continue to support Asian centered businesses and actively become allies against this systemic racism.
The influence of Asian culture goes far beyond the "Made In China" label often found on the back of t-shirts. It is well documented that the influence of Asian heritage and history has made an everlasting impact on both garments as well as patterns– and there is no denying that some of the biggest players in the game at the moment are designers of Asian descent.
So while some brands are donating profits to the AAPI Organization, we can still do more. We have to actively support the Asian community especially during this odd time in history and the easiest ways to do so as fashion enthusiasts is to be conscious with our spending and purchase from brands that with Asians designers at the helm. We have put together some of world's best designers who happen to be Asian for your consideration.
Mr Yohji Yamamoto
Even if you were not well-versed in the history of clothing, it is almost a universal understanding that Yohji Yamamoto is the master of tailoring and has been since the '70s. His debut collection in Paris changed how people interpreted monotone styling and how patterns were put together.
At first, commentators and reporters were reluctant to take a foreign designer seriously but as soon as the last model left the runway – buyers began to place their orders and his signature started a legacy.
Still to this day -many attribute Yamamoto's work with avant-garde design and how it has expanded our perception of what androgynous wear can be. His deconstruction of garments, Japanese aesthetic and use of oversized silhouettes were made to question body stereotypes and clothing structure.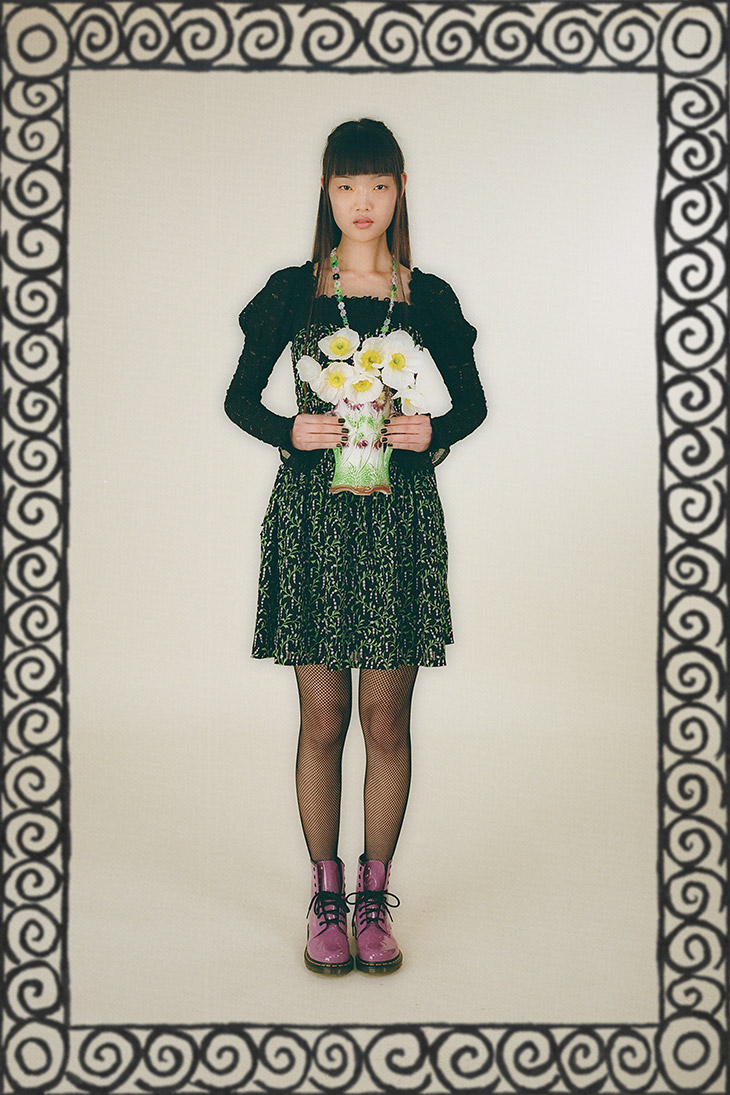 Anna Sui
The rule breaking girl from New York came blazing onto the fashion scene as a stylist before branching out with her own self titled label Anna Sui. Her clothing is often described as a chic dress up, where the styling is almost always mismatched with patterns clashing and too many colours on one body – but there is something about the quirkiness of it all that it somehow always works.
Overtime Sui has expanded her brand to now include perfume, accessories and a cosmetics range. Her collections are a staple at New York fashion week and year after year, Sui continuously finds a new way to showcase vintage and grunge in the most effortless manner.
Issey Miyake
Starting his career at the house of Givenchy with a significant language barrier, Issey Miyake quickly proved that his talents and vision overshadowed his inability to fluently speak French. In his time at Givenchy, Miyake contributed to multiple collections as a both a designer and patternmaker.
Eventually Miyake went on to establish his own brand Miyake Design Studio and there has been no looking back since. Miyake's designs are known to combine French finesse with Japanese simplicity, which in turn has birthed his signature styling of thinly pleated pieces. Even though Issey Miyake himself has retired – his label continues to produce rave collections and his contribution to the fashion community is undeniable.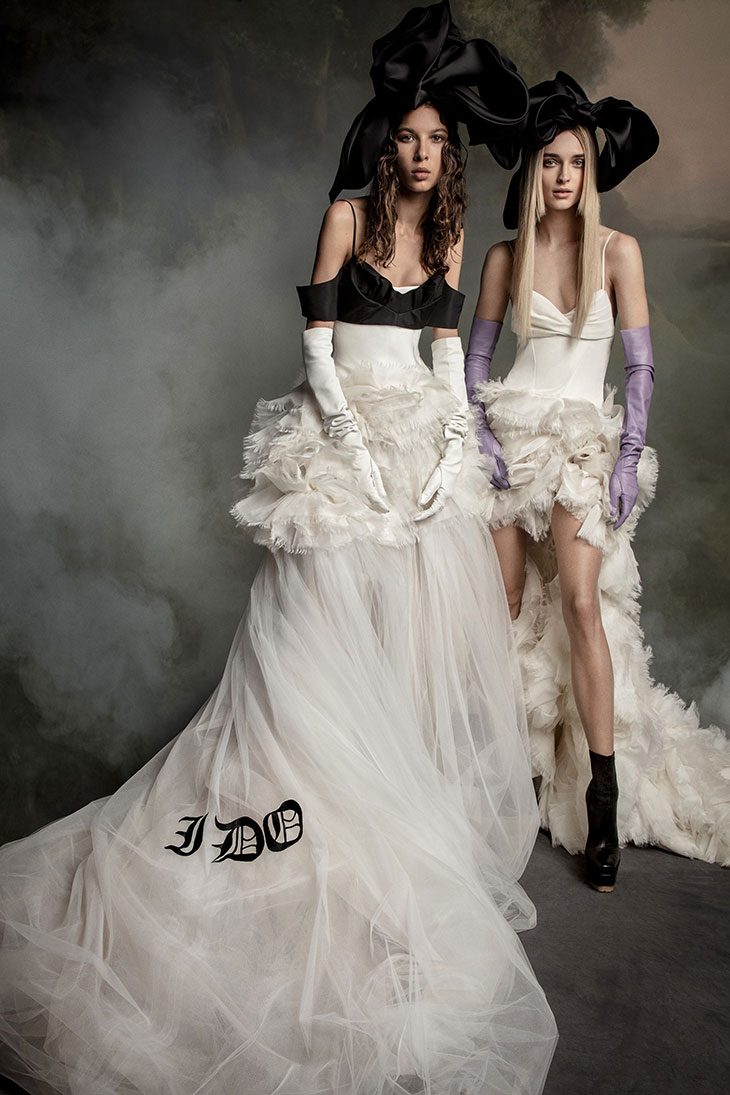 Vera Wang
There's a common phrase amongst brides and wedding shop keepers "You don't alter Vera Wang dresses, you alter yourself to fit Vera"
Starting her own bridal wear brand at age 40, the Vera Wang label has become the dream dress for weddings including brides such as Ariana Grande, Victoria Beckham, Mariah Carey and more.
Leading bridal wear industry, Vera Wang has expanding her branding to include couture, ready to wear, jewellery and can even be found on the home wares shelf in various department stores across the world.
Now at age 70, Vera has stated that she has no plans on retiring anytime soon and will continue creating till she physically cannot.
Opening Ceremony
Sometimes two minds are better than one – and in the case of New York born label Opening Ceremony, this statement certainly rings true. Originally the creative directors for LVMH's brand Kenzo, power duo Humberto Leon and Carol Lim started their own company in the 2000s and dedicated themselves to providing a space for emerging artist to explore their creativity.
Leon runs the creative side of things and Lim handles more of the business logistics of the company – and combined they have created a label that highly resonates with this generation.
Opening Ceremony has also collaborated with various independent artists for patterns and label branding. Additionally Opening Ceremony have also made themselves accessible to the middle class market with partnerships with Vans, Columbia and Uniqlo.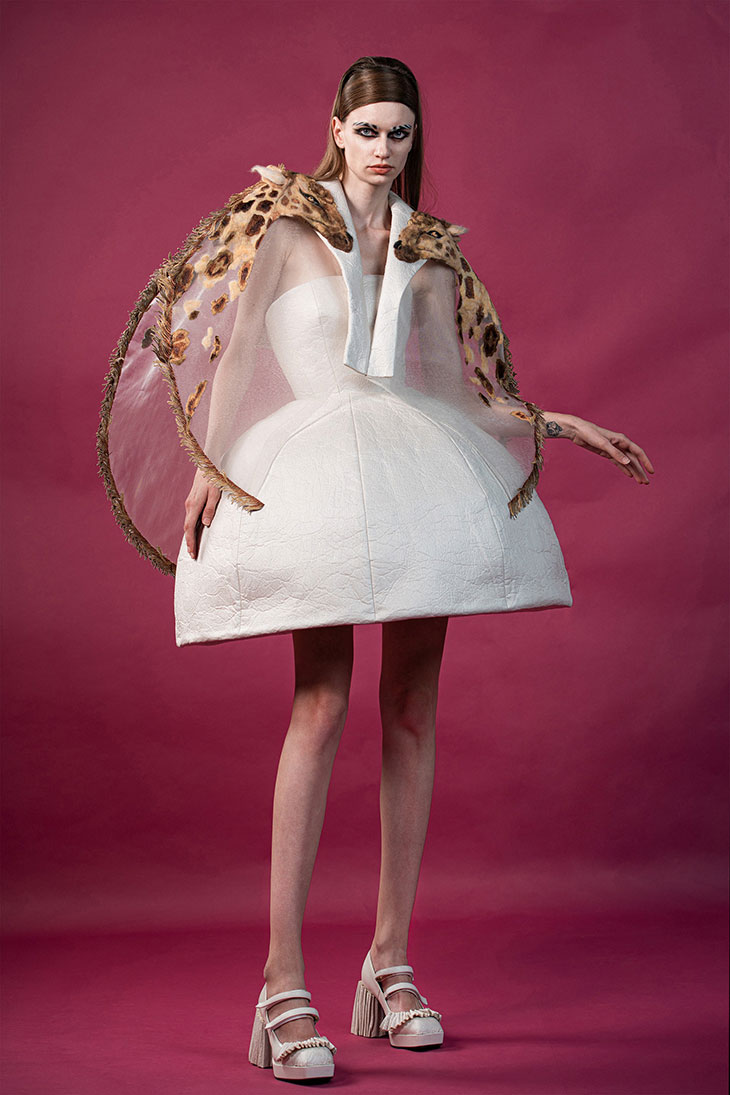 Guo Pei
Despite a formidable name in Asia, most of the western world came to recognise Guo Pei's work through the Met Gala with Rhinana stunting the iconic yellow gown in 2015. Since then, the international audience has fallen in love and the Guo Pei brand has now set up shop across the world.
Predominantly working in couture and custom design, Pei work finds inspiration from Chinese heritage reinventing historic patterns and traditional gowns with a modern appeal. Much of her work draws from traditional embroidery, fairy tales and art work that dates back all the way to the Ming dynasty paying homage to Asian history and elders.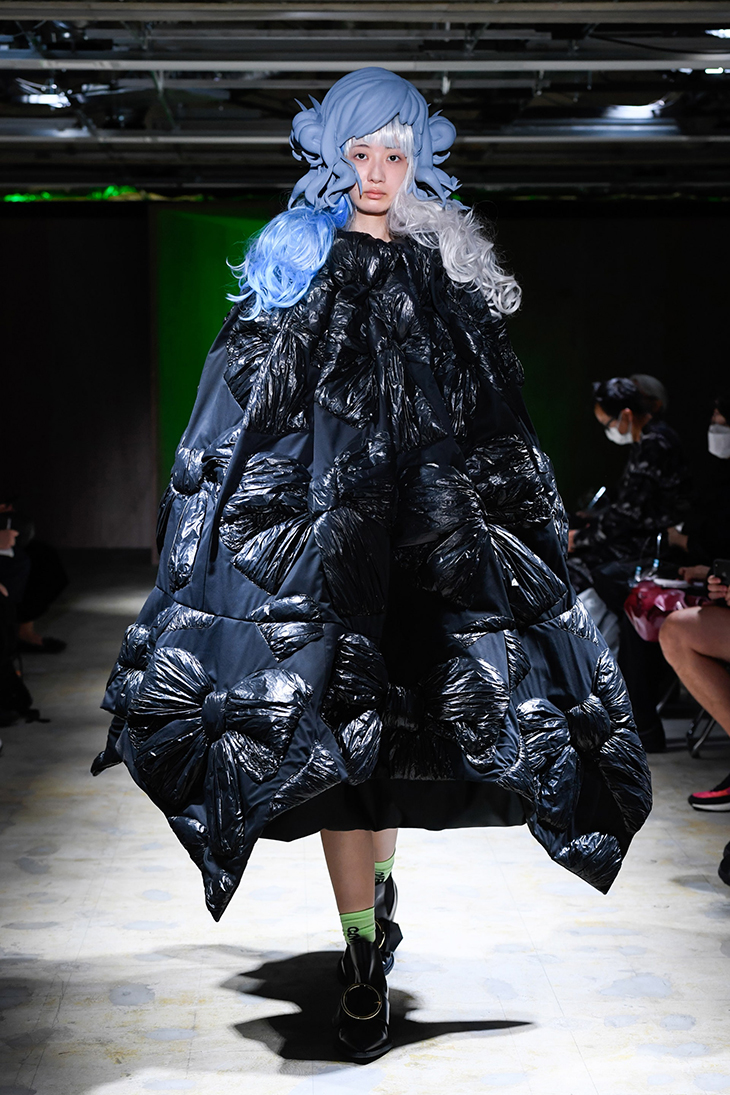 Rei Kawakubo of Comme de Garcons
Even though Rei Kawakubo is a rather private designer who does not do a lot of interviews or even make appearances at runway shows or store opening, Rei Kawakubo is certainly an artist that will be remembered by history. So much so the theme of Met Gala in 2017 was Rei Kawakubo/Comme des Garcons: Art of the In-Between.
Kawakubo is famous for rebellion against gendered norms – refusing to be pigeon holed into being labelled anything but original. Through her work and constant creativity, the house of Comme de Garcons have helped alter the way women dress. Her immediately recognisable bold prints and over the top pattern work has empowered women to push boundaries.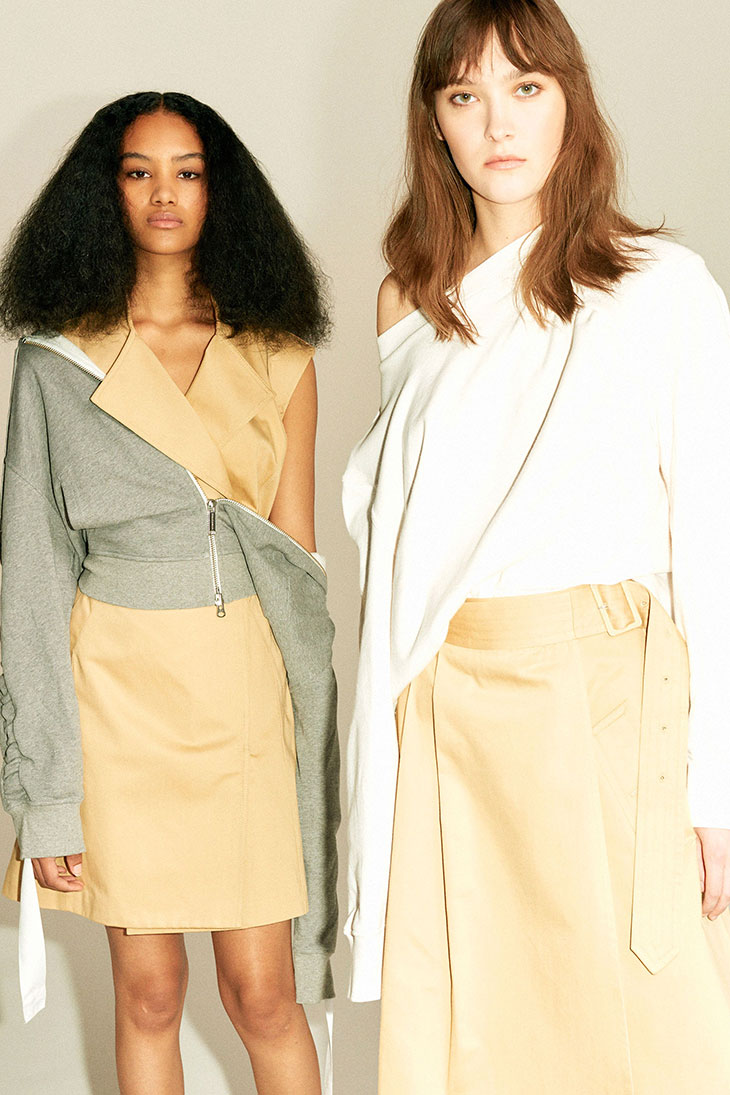 Dao-Yi Chow of Public School
Often times when the word fashion is heard, many would immediately think of red carpets and high end wear – however this is certainly not the case. Fashion encompasses all creativity through clothing and accessories including street wear.
After winning the CFDA Vogue Fashion Fund in 2013 as well as both the 2013 and 2014 Swarovski Menswear of The Year award, Public School is has been on significant high since. Since making their official debut after the 2013 CFDA Fashion Fund, Public School have entered mainstream markets garnering rave review from customers and high regards from their industry. Founder Dao-Yi Chow and his business partner Maxwell Osbourne are unashamed to represent New York City and comfort.
Public School is changing the landscape for menswear and women's wear through reappropriation and disruption to society's standards. Their main creative message is to build the leaders of tomorrow who will respect art and unity.
Bobby Kim of The Hundreds
Initially starting out with a simple graphic T-shirt sold in skate shops across California, Bobby Kim along with his business partner Ben Shenassafar have grown their business into a respectable empire.
Through the years, The Hundreds have expanded their still successful T-shirt prints and have developed their own print magazine, shoe and eyewear range.
The consumers for The Hundred are generally the younger generation who have an interest in skate and surf culture. When interviewed as to why they have such a connection to the brand, the majority stated that The Hundreds is community based where the clothing is simply the starting point for similarities and interest to be shared. Now the brand is now stocked world wide and are now available to online retailers such as ASOS.
Words by Quade Au – www.quadeau.com