Linen is defined by its natural fiber, durability, and cooling properties, especially for warm weather. The fabric offers unique factors that help design exquisite garments from office wear to summer linen clothes. Over the years, linen has portrayed classism, elegance, and style, fitting different occasions. It's an amazing fabric that offers simplicity and effortless care. The material has lasted over many fashion seasons and remains the top best fabric in the fashion industry.
Top linen qualities
Linen is a versatile fabric with exclusive properties that align with users' needs. The fabric is highly embraced during warm weather due to its comfort. Linen is lightweight, breathable, and doesn't cling to the body. It's has a unique mechanism of absorbing and releasing moisture, thus keeping the skin dry. Linen is entirely professional and presentable for every occasion, though associated with creases.
Linen dresses blend in with different accessories providing an elegant look without much effort. It's a perfect choice for your wardrobe regardless of the season. To experience the true nature of linen clothing Son de Flor offers a variety of quality linen dresses, skirts, shirts, and linen-related clothing to suit your style.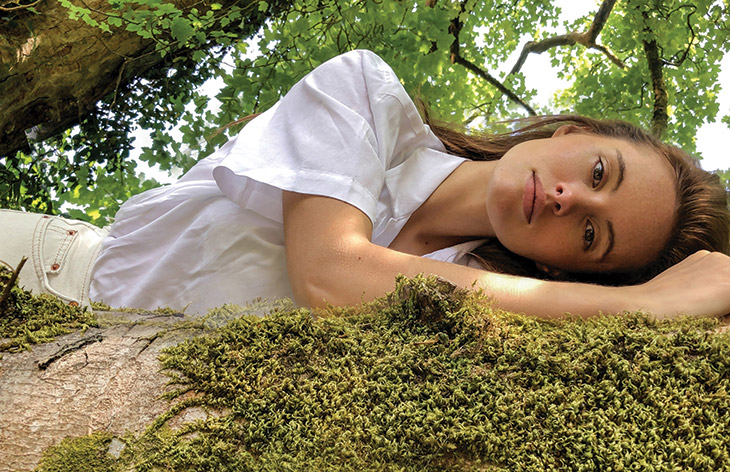 Tricks to take care of linen garments
Linen is famous for its wrinkly property, which deters many from embracing linen garments. They feel it require special care in ironing, washing, and packing. Yes, the creasing part is quite natural; one can iron or wear it wrinkled. However, linen provides the easiest maintenance compared to other fabrics. It's strong, durable, and doesn't lose shape or overstretch due to heat or washing.
Linen holds unique features and should be treated differently. Some garments are 100% linen, while others are blended with other fabrics. To provide ultimate care, the user should read the instructions on the tag.
Linen is delicate, but it is durable and easiest to handle. The tags provide comprehensive information on how to handle each garment. Some linen clothing can use washing machines while others require hand-washing. The labels indicate washing instructions; it's advisable to follow them to avoid damaging the fabric. Washing linen works better with cold water and detergents. Always separate the colors while washing to avoid staining. Linen doesn't work well with bleach, but one can check the tags if the manufacturer recommends bleach.
Linen is not bleach friendly; if you spot any stain, ensure to seek some advice before using bleach. Use mild detergents to remove the stains. One can also try alcohol, some hairspray to rub off the stain.
Don't tumble the garments; use a padded hanger or place the clothes on the drying rack. The best part about linen is that it dries fast compared to other materials. You can tumble for a few minutes but ensure to remove to avoid wrinkles. Note don't wring the linen clothing; it will add creases, place it flat on the rack or hang to dry.
To achieve the best results, linen is the best ironed when damp; you can also use steam to get rid of the wrinkles. Use moderate heat on your iron; high heat can cause burns, permanently damaging the cloth. Though linen is strong, high temperatures will scorch the material. It's also advisable to use a spray to remove wrinkles.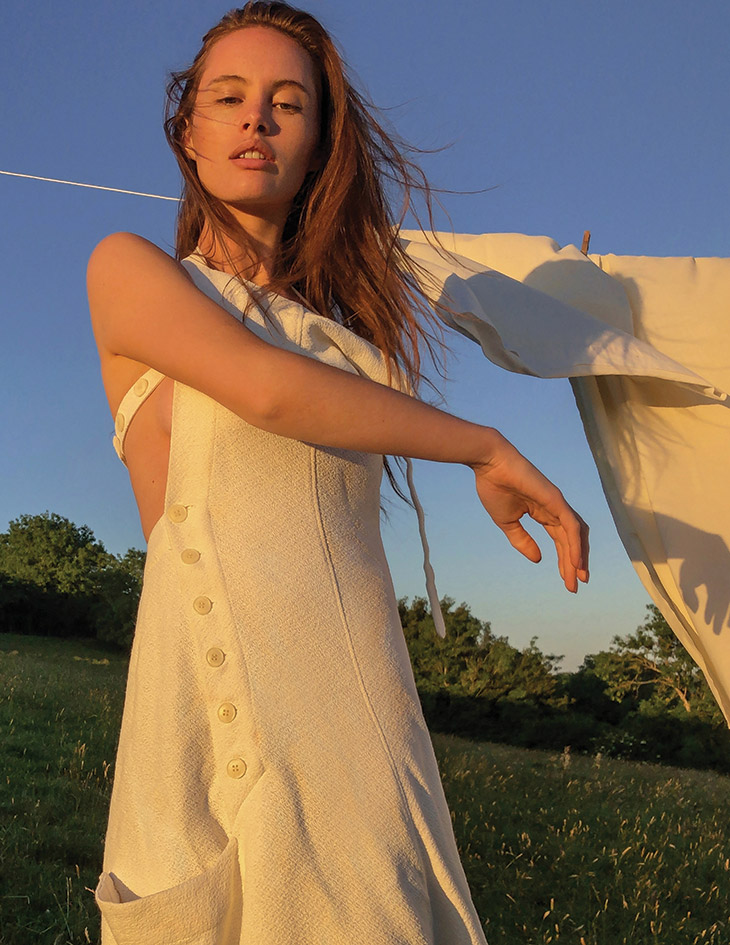 Simple ways to repair your Linen clothing
If the linen shows sweat or stubborn residue, turn the cloth inside and wet the area. Use an oxygen whitener and leave it for some time. Next, rub the solution gently and rinse, now wash the cloth and hang it to dry.
Excessive heat tends to leave shiny spots on linen garments to avoid damage. The user should turn the cloth inside and place another fabric on the site. Now iron the area gently to remove the shiny spots on the material.
Conclusion
Linen lovers can enjoy more long-lasting properties from effortless care tips. Linen doesn't require any special detergents to clean. The cold water and hanging trick will increase the fabric's durability.
Images from DESIGN SCENE STYLE: Isolation by Clay Boutté – See the full story here