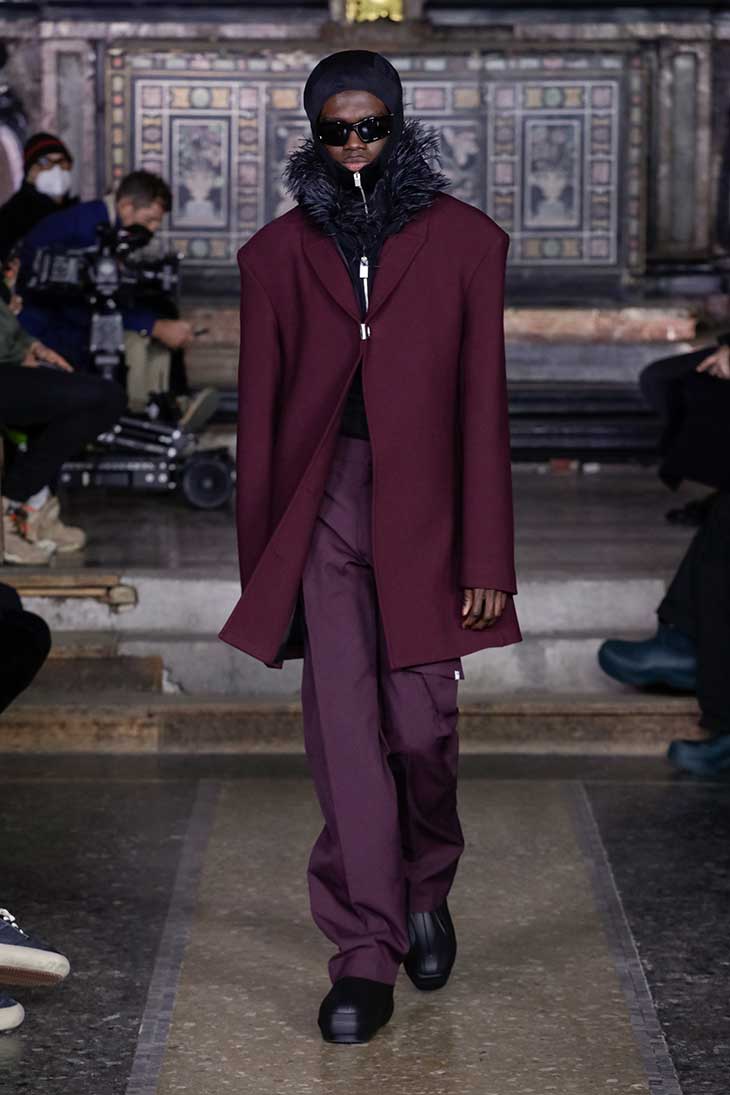 1017 ALYX 9SM reconnects with the physical runway with its Fall Winter 2022.23 collection presented at the Milan Fashion Week for the first time. This makes a logical move for the brand that has strong connection with Italy – 1017 ALYX 9SM design studio and headquarters are based in Milan.
"I am excited to be showing this collection during Milan men's fashion week. Milan has been home to our design studio for years now and it feels good to be home." – says co-founder and creative director Matthew M. Williams.
The FW22 collection has a strong focus on shearling, implementing it on a range of different silhouettes and color variations. From the oversized shearling jackets realized in a unique range of bright colors with 3D construction detailing, to select shearling pieces which have been specially constructed in order to be reversible, the collection allows the flexibility to easily adapt the piece.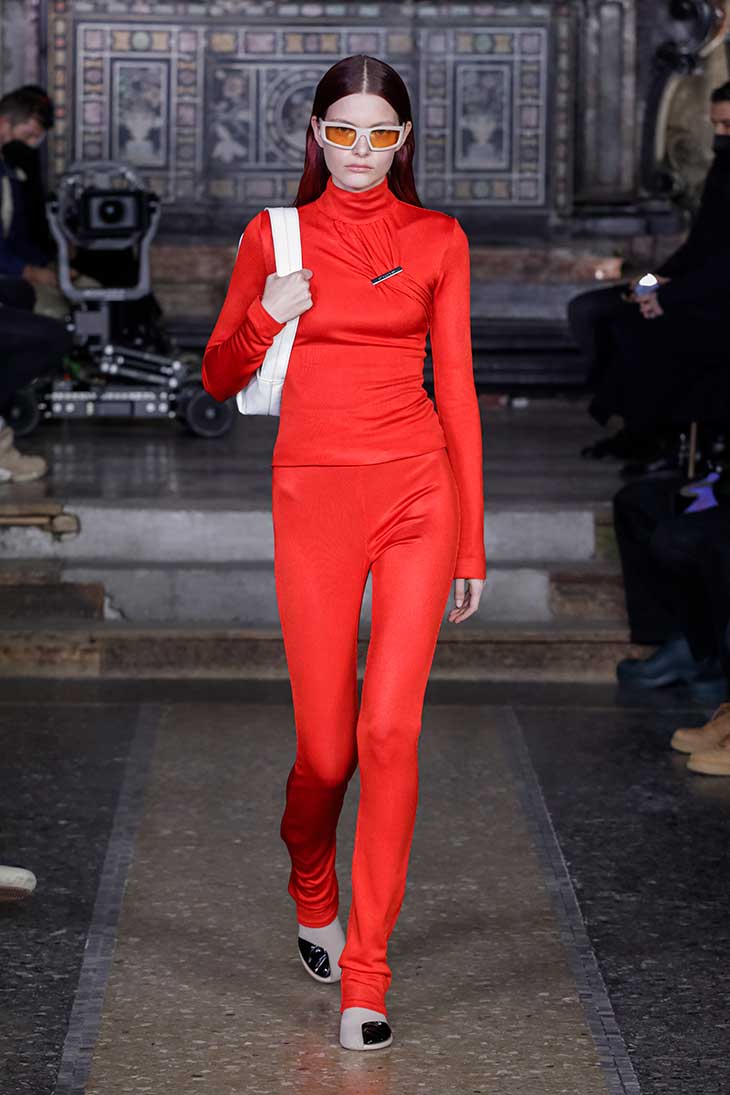 Hardware and intense material research were always very important for the brand. This season sees the introduction of a new range of tactical cargo pant styles, with external 3D sliced pockets and a new wider leg silhouette. The brand has also introduced a contrasting slim elasticated hybrid tactical pant consisting of a tactical upper with integrated stretch legging.
A selection of puffer jackets and vests that have been constructed in unexpected fabrics, used in the production of sweatpants and sweatshirts. The dialogue between the natural and technical continues in the form of unexpected natural and synthetic material combinations such as leather, shearling and nylon, boucle and PVC, textured outerwear wools with nylon and densely knitted jerseys.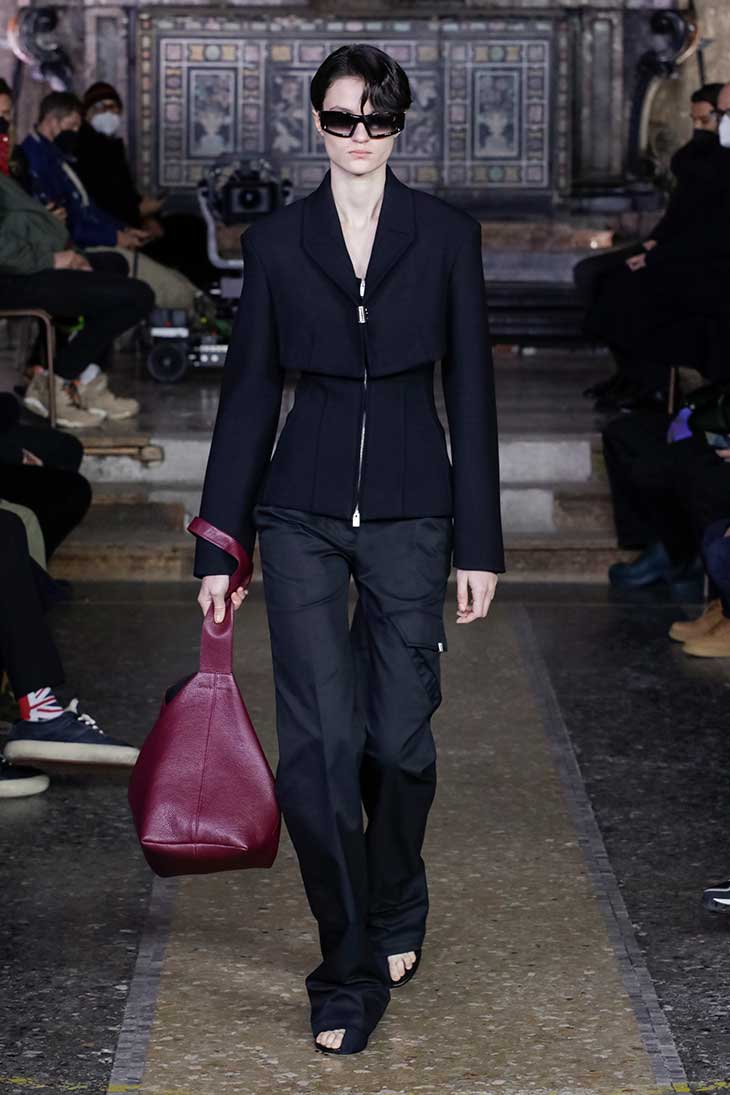 The tailoring comes in a form of heavily textured wools and modern stretch materials cut in exaggerated shoulder and darted constructed details featuring new metal lighter cap fastening creating high breakpoint and emphasized open front across mens and womens.
The brand's popular Mono Slip on style sees the development for FW22, in a form of a new single polymer injected boot. The ultralight boot creates a new exaggerated silhouette that forms the base of the men's looks. In addition the development of the mono sneaker high is an all leather lace up evolved from the low sneaker introduced on SS22 on the mono sole.