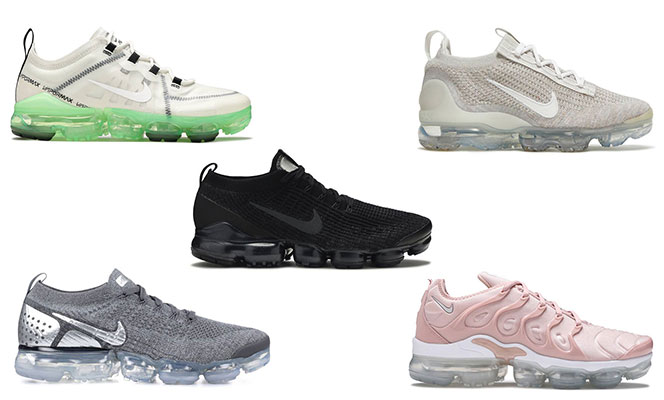 From an impeccable design, to a sustainable approach, the Nike Air VaporMax is proving to be one of the most sought after silhouettes. The first shoe with a visible Air-cushioning unit, the original Nike Air Max was released in 1987. Ten years after, the Air Max 97 evolved with an Air unit along the entire sole, which inspired the VaporMax model, that debuted in 2017. Building upon a 30-years legacy, the Nike Air VaporMax provides lightweight cushioning with a unit that acts as a standalone outsole.
The Nike Air VaporMax features Nike's most advanced Air bag unit to date. It debuts not only more extreme, targeted Air placement but also more Air than ever before. It completely discards a traditional foam midsole, shedding weight and bulk in exchange for better flexibility, without compromising structure. Weight and waste are reduced, and placing the upper directly on the Nike VaporMax Air unit ramps up response. – it is said in Nike's official press release.
Buy women's Vapormax sneakers at GOAT and Flight Club.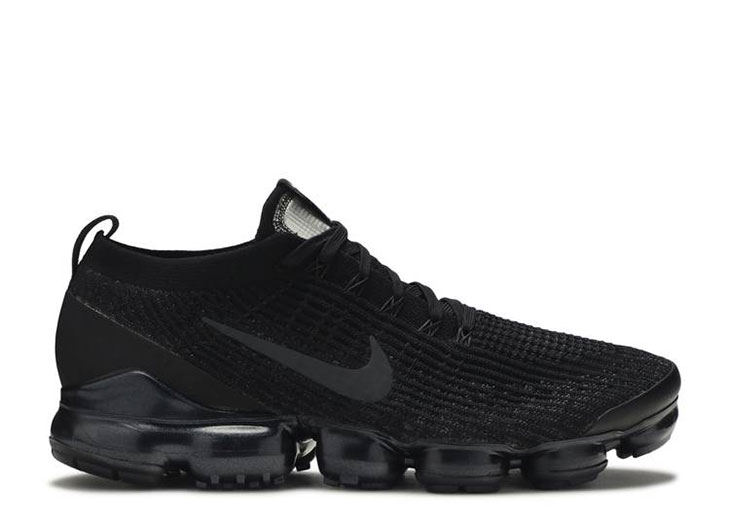 Wmns Air VaporMax Flyknit 3 'Triple Black'
The Nike Air VaporMax Flyknit 3 "Triple Black" is a high fashion–inspired colorway, so versatile that it can be worn with almost every outfit. The upper is made out of a flowing lines of breathable Flyknit construction, while the revolutionary VaporMax Air technology provides lightweight, consistent cushioning.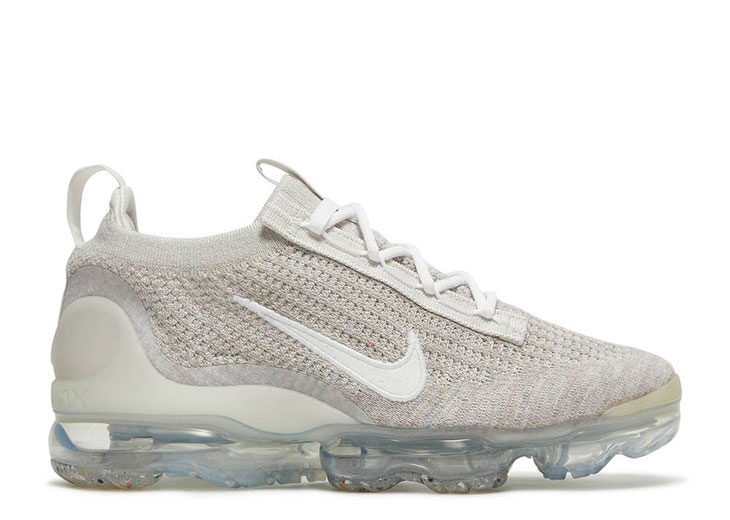 Wmns Air VaporMax 2021 Flyknit 'Oatmeal'
In 2021, Nike has released a new, food-inspired colourway – Nike Air VaporMax Flyknit 2021 Oatmeal. As a contrast to 2020 colorful range, it comes in neutral tones. The shoe features a lightweight Flyknit upper in a creamy hue, with a multi-coloured fabrics weaved throughout and an off white Swoosh stitched atop. The Vapormax sole unit is a little slimmer here, providing even more comfort and traction.
In 2020, Nike announced that it's Air VaporMax Flyknit models will be one of the brand's most sustainable shoes to date. A creative implementation of circular design principles, they are made with 50 percent recycled materials,
"We wanted to look at not only Nike's waste stream but other industrial waste streams and how we could leverage that content. We let that drive a lot of the decision-making." – says Nike product design lead Jesi Small.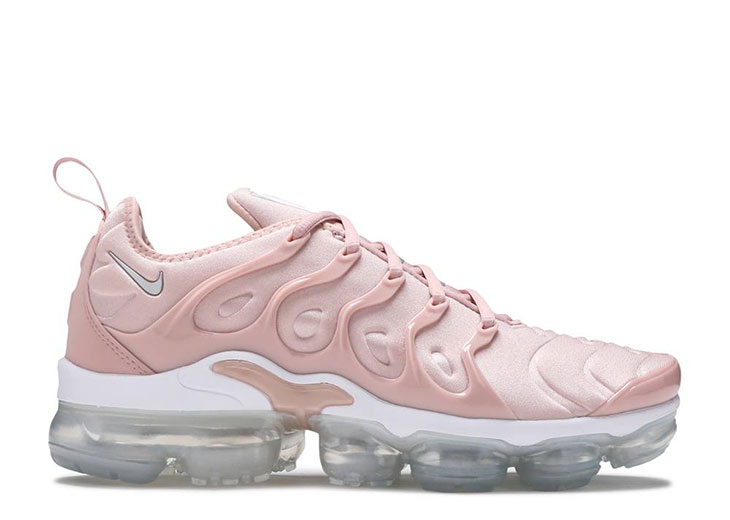 Wmns Air VaporMax Plus 'Pink Oxford'
The Nike Air VaporMax Plus "Pink Oxford" women's running shoe takes the inspiration from the futuristic '98 Air Max Plus, but adds the revolutionary VaporMax technology to enhance the comfort. A gradient design is achieved through light pink padded upper, with a floating cage around the foot, that mimics the original '98 design, as well as the Swoosh logo, pull tab on heel and tuned Air logo on the insole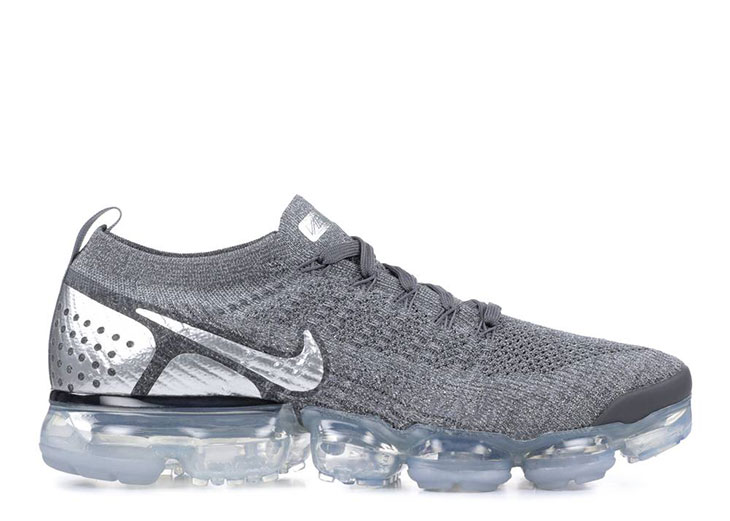 Wmns Air VaporMax Flyknit 2 'Chrome Grey'
The Air VaporMax Flyknit 2 'Chrome' brings a monochromatic theme to the beloved model. The all-grey
upper features a metallic silver accents on the Nike Swoosh, tongue, and heel providing a futuristic look. The shoe rises from a completely translucent VaporMax sole, without a midsole in between. For this second iteration of the model, the material is improved with lightweight, breathable structure and a sustainable approach. "We wanted to make a sustainably-sourced silhouette from the ground up, and one that is quick and easy to put on and wear daily." – says Jesi Small, Nike product design lead.
Wmns Air VaporMax 2019 'Phantom Volt'
Released in 2019, the Air VaporMax 2019 'Phantom Volt' features a very simple design on top, with a Phantom upper, adorned with a white Swoosh logo on the lateral side, as well as a Black stitching details throughout. Its Volt-colored VaporMax sole unit gives the vibrant look to the minimalistic design.