Fashion designer Yoon Ahn presented her Spring Summer 2023 pre-collection for Ambush, inspired by the city of Tokyo and its endless evolution. The collection celebrates the city's creative spirit, its freedom, speed and unique fashion sense. The designer looks back at some of the house's signature pieces, but at the same time explores new silhouettes.
The particular moment Yoon felt drawn to, was the Tokyo she first came across two decades ago when the relationship between fashion and music was at its peak. Across the world, what you wore hinted at your musical tastes — in Japan, this was taken to a new extreme, with a hybrid look suggesting each wearer's eclectic sensibilities. The nexus of this was Shibuya, now home to the AMBUSH® offices. – from Ambush.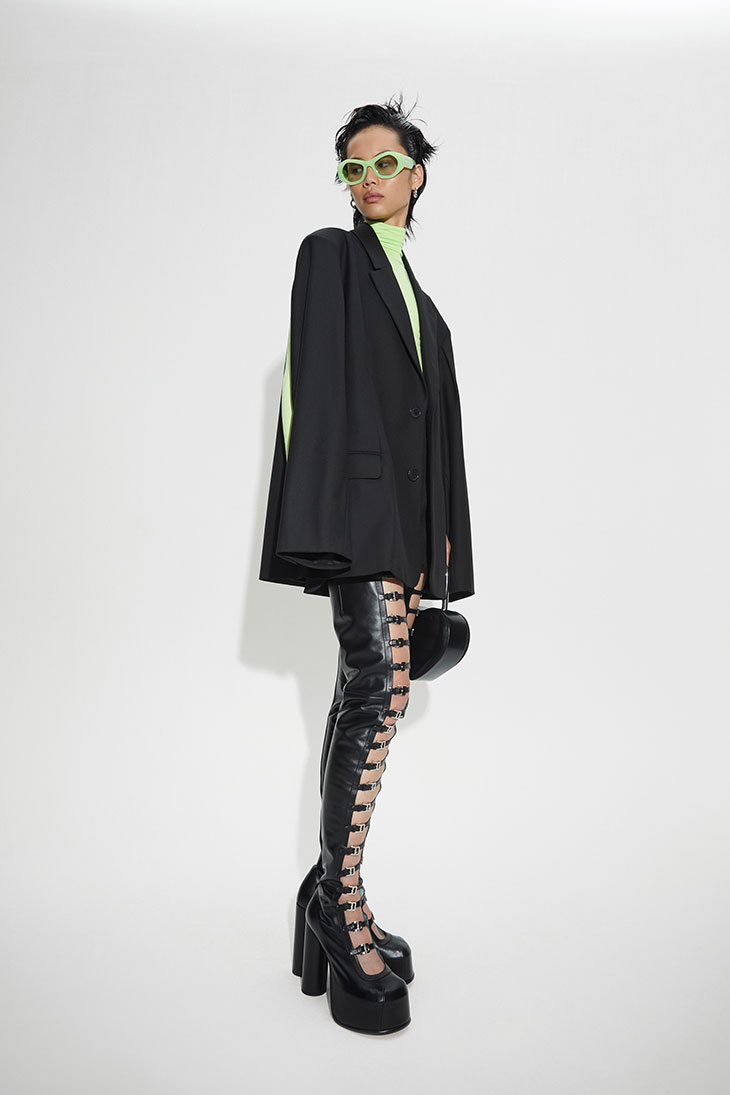 The collection features mostly unisex styles, while the silhouettes are oversized more than usual. Tracksuit jackets and pants, wide nylon trousers and oversized shirts have a loose fit. Workwear silhouettes come in a form of dolman sleeve mechanic shirts with Ambush logo. Denim comes as a series of sportswear hybrids, while the classic motorbike jacket is remade in denim, Zip-up jackets come in unexpected colour combinations, and jeans are spliced with nylon for a new shape. The signature kimono jacket is also reimagined in denim.