Balenciaga's ongoing Art In Stores project continues with a collaboration with Dutch designer Tejo Remy on a installations made with deadstock fabric and offcuts. Droog Rag Bench will be displayed in multiple Balenciaga stores worldwide, the London New Bond Street flagship will be the first. In addition, made-to-order rag benches will be available to customers for purchase, a first within the project.
The custom furniture cinches layers of obsolete textiles to create a sturdy, sustainable design solution, its own recycled, raw edges exposed. These benches will be exhibited and available for customers to use as seating at Balenciaga stores in Beijing, Berlin, Beverly Hills, London, Milan, New York City, Shanghai, Singapore, and Tokyo. Two custom benches will be installed at Balenciaga's Montenapoleone store in Milan to celebrate the return of Salone del Mobile in 2022.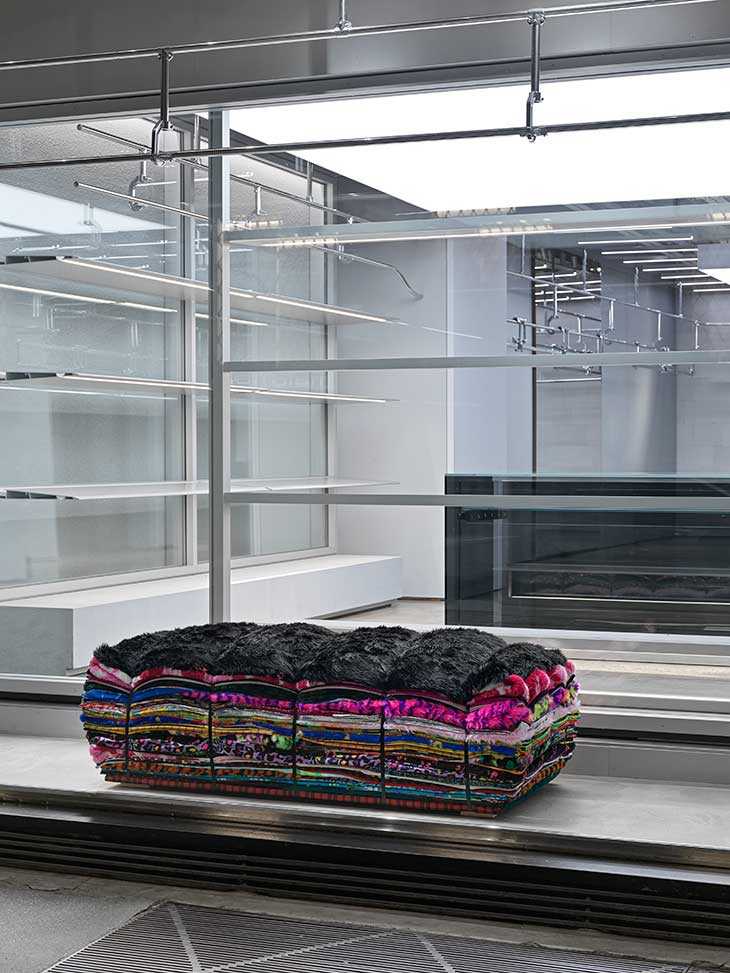 Tejo Remy is an award-winning artist, well known for his ground-breaking work at Droog Design, which has proposed many new ways of reusing materials to create functional homeware and appliances.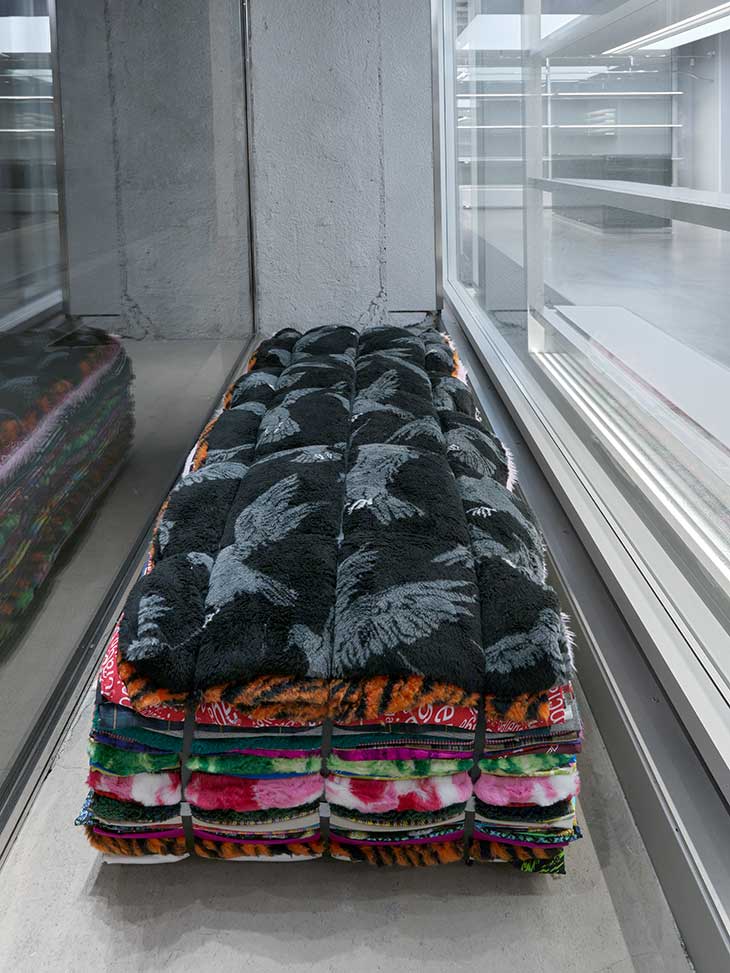 Related: ART IN STORES: Balenciaga Collaborates With Artist Anna Uddenberg