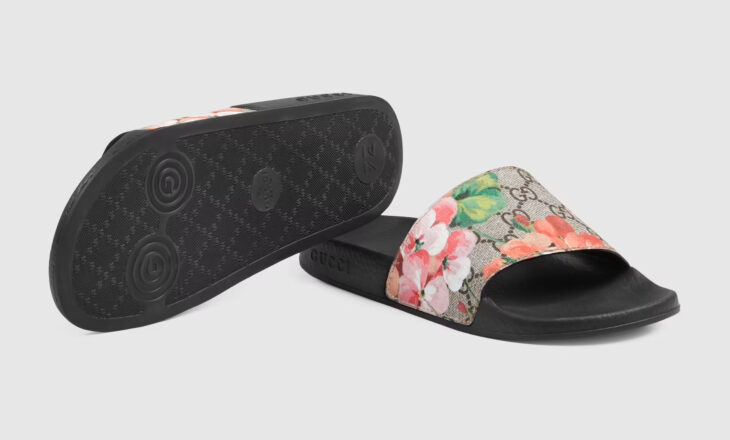 If you're aiming to embrace a laid-back attitude and easygoing lifestyle this summer, you deserve a straightforward Summer shoe. While there are several silhouettes to pick from, such as flip-flops, strappy gladiators, and chunky wedges, nothing beats the simple slide sandal. Summer is all about easygoing style, and there's no better shoe to embody that vibe than a slide sandal, because who wants to bother with laces, buckles, or intricate straps? Slide sandals exemplify the easygoing aspect of minimalist summer attire, and they are incredibly easy to slip on and off.
When you think of slides, you might think of the traditional rubber alternatives you see at the pool, but there are now many additional styles available in stores, including leather options, ergonomically made sandals, and even designer slides. Some of these summer-ready shoes have cushioned padding for improved comfort, while others provide enough arch support or more traction.
Our favorite design houses have released numerous variations of the classic slide sandal just in time for summer. For minimalists, slick leather and classic square-toe designs from Versace and Saint Laurent will become wardrobe staple. And for those who lean more on the maximalist side, Bottega Veneta's braided leather or Dior's embroidery are sure to satisfy. For the logomainacs among us, Gucci is a failsafe option. Being one of the world's leading luxury fashion brands, they offer a slide sandal for every situation and disposition, and we have compiled a list of our favorite Gucci slides. Read on to discover the best luxury slides available on the market.
Gucci Pursuit '72 Rubber Slide 'Black'
The slides feature the brand's recognizable web striping arches, which Gucci initially created in the 1950s. The iconic red and green Web stripe, inspired by medieval saddle straps, has been reworked across the arch strap of these slides. They are made in Italy and have a black rubber track sole with lacquered edges. These classic slides include soles with logo patterns and sturdy, cushioned footbeds. The Gucci logo is engraved on the outside midsole to complete the look. They are also lightweight and simple to clean.
Gucci Wmns GG Supreme Slide 'Blooms'
The iconic GG Supreme canvas, an unmistakable Gucci trademark, imbues these GG Bloom Supreme slide sandals with an air of Italian opulence and pays homage to the House's illustrious history. These poolside essentials are made of rubber that has been molded to the shape of your foot to provide unmatched comfort infused with long-lasting quality. The simple design is embellished with the GG monogram and a pink flower design on the strap. These slides look well with both casual and dressier outfits for wearing around the home, in the pool, or on the beach.
Gucci Rubber GG Slide 'Black'
Check out this Gucci pair if you're seeking for a more high-fashion pair of slides. The cushioned rubber slides provide the same degree of comfort as sports brand alternatives, but the strap's cutout logos add a fresh and modern vibe. For Pre-Fall 2019, Gucci enriched the classic slide sandal with a cut-out GG motif. The rubber strap features a raised texture and cut-out design that accentuates the GG in a black tonal version of the signature pattern. The traditional molded rubber sole is finished with the Gucci monogram.
Shop Gucci Slides at GOAT.
Gucci Wmns GG Lame Platform Slide Sandal 'Camel Monogram'
This iconic slide sandal is made of Original GG canvas and has a broad strap placed on a platform with a rubber sole. The GG logo was first used in the 1970s as an adaptation of the original Gucci rhombi design from the 1930s, and it has since become a recognized symbol of Gucci's legacy. The slides feature variations of the Original GG canvas in Camel brown on the strap, footbed and the 2.4″ sole.
Gucci Slide 'Interlocking G – Orange Green'
Slip into these slides constructed of an ultra-soft, flexible, and long-lasting material. Not only do they provide the necessary support, but the molded outsoles are suitable for any terrain and provide anti-slip protection. This slide sandal is defined by house codes. Paying homage to two archival motifs, the Interlocking G, a reference to Guccio Gucci's monogram, is combined with orange and green stripes, a nod to the House Web.
Get yourself a pair of Gucci slides for an immediate serotonin boost—you deserve it. No, retail therapy is not always the solution, but that doesn't mean a small present can't lift your spirits on a bad day.