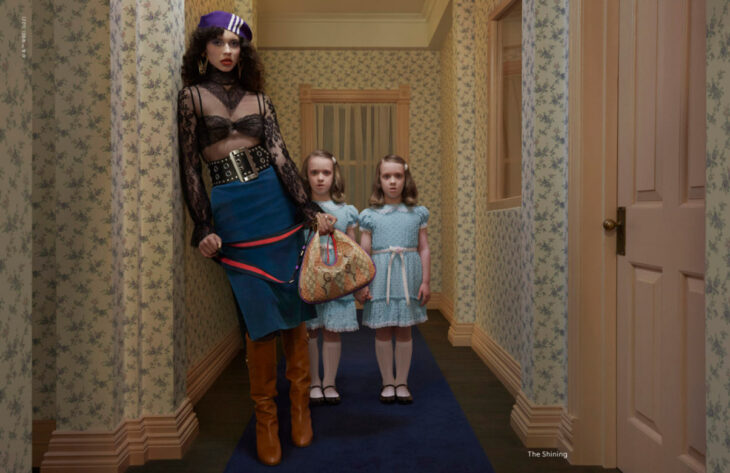 Luxury house GUCCI unveiled their Fall Winter 2022.23 Exquisite campaign, that pays tribute to American film director Stanley Kubrick, captured by fashion photography duo Mert Alas and Marcus Piggott. In charge of creative direction was Alessandro Michele, with art direction from Christopher Simmonds. Beauty is work of hair stylist Paul Hanlon, and makeup artist Thomas De Kluyver. Among the stars of the campaign are David Ge, Jean Meyer, Luke Clod, and Tengde Wang. The campaign recreates iconic scenes from Kubrick's movies such as 2001: A Space Odyssey, A Clockwork Orange, Barry Lyndon, Eyes Wide Shut, and The Shining.
I've always been charmed by cinema. For its power to tell stories that can probe human adventure and its drift. For its visionary power to dig up in the real, making it vertiginously imaginative and questionable. Such a careful look on the human, after all, is so close to me. I could never imagine clothes as severed from the story and life of the person wearing them. If you ask me, a garment is not, and never will be, just a piece of fabric. It's rather the means through which we are able to unfold who we really decide to be, it's how we shape our desires and the ultimate sense of our staying. That's why I've always imagined my collections as films able to convey a cinematography of the present: a score of stories, eclectic and dissonant, that can sacralize the human and its metamorphic ability.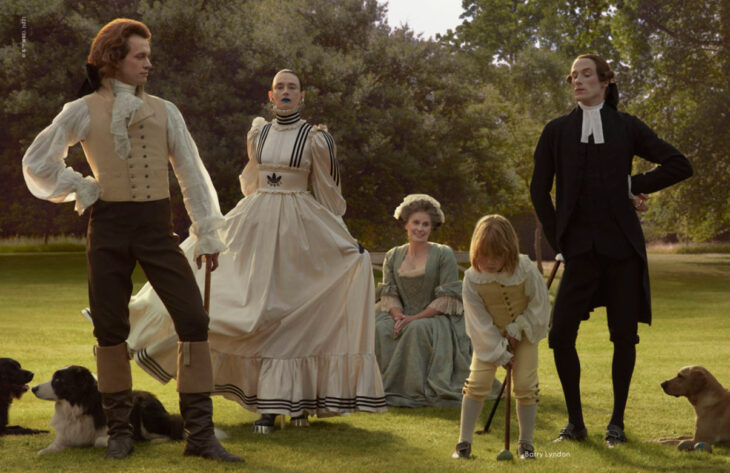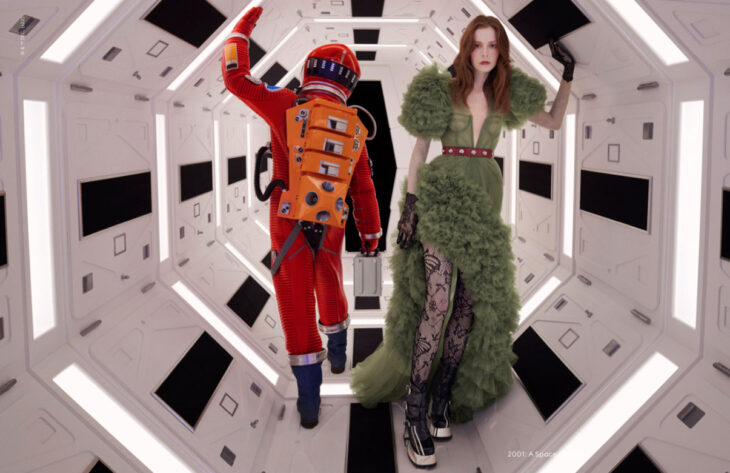 The "Exquisite" campaign is my tribute to cinema and to one of its brightest maestros, Stanley Kubrick. A philosophic filmmaker who, better than others, emanated the magic of that inextricable knot through which cinema exudes life and magnifies it. I've always admired Kubrick's remarkable capacity in tackling very different subjects. His experimental drive goes beyond any possible categorization. Every film, in fact, digests the manifold souls where dystopia meets parody, drama becomes human comedy, horror looks like a psycho-philosophic treatise, the feeling of truth evolves into the uncanny. Kubrick was, in essence, a real sculptor of genres: the "cross-genre" director, ahead of his time. His ability to build stories that exceed significance, crossing borders and setting labels on fire, has always been deeply inspiring to me. – Alessandro Michele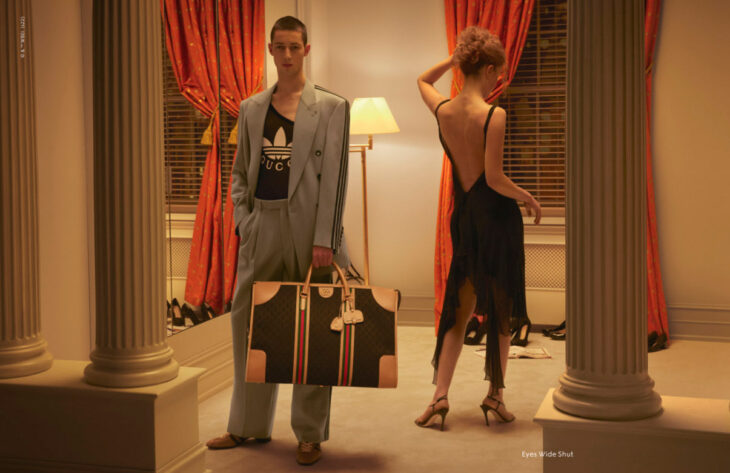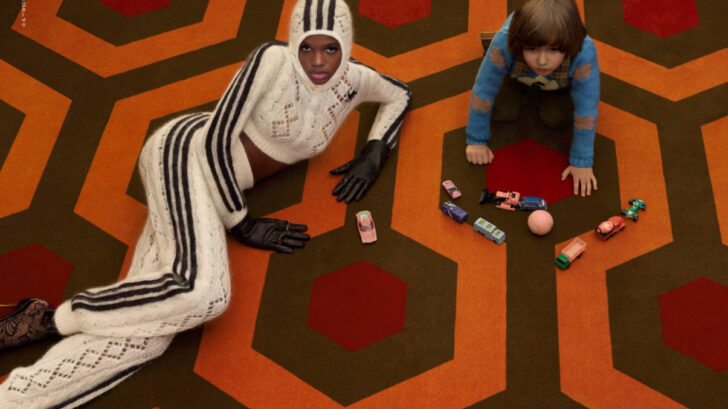 2001: A SPACE ODYSSEY and all related characters and elements © & ™ Turner Entertainment Co. A CLOCKWORK ORANGE, BARRY LYNDON, EYES WIDE SHUT, THE SHINING and all related characters and elements © & ™ Warner Bros. Entertainment Inc. (s22)
Replicas of the original costume designs curated by Milena Canonero and Charlotte Walter.