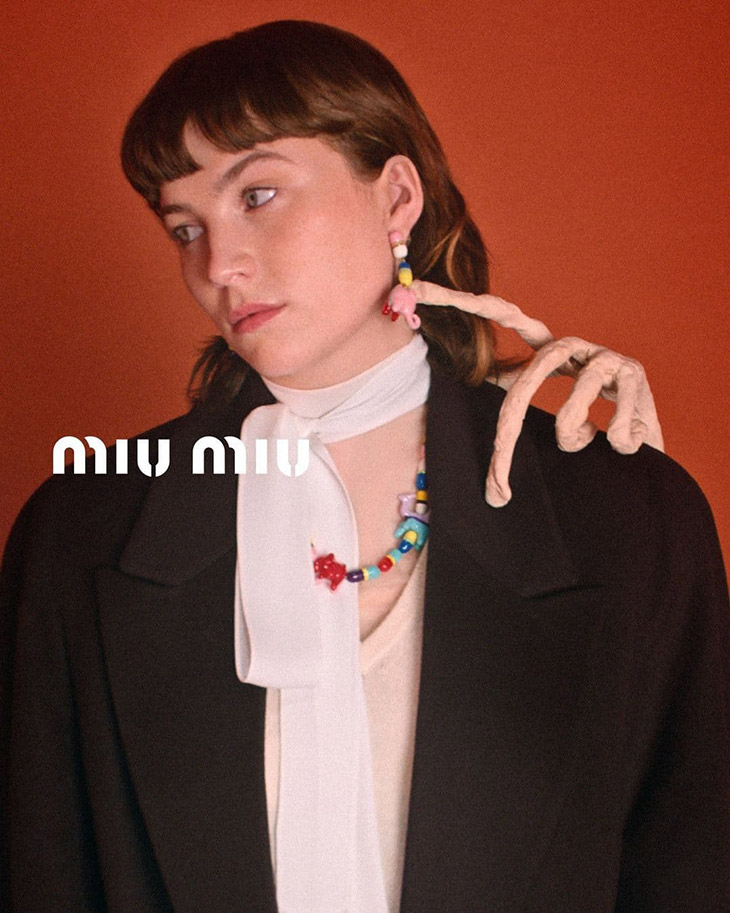 Fashion brand MIU MIU teams up with artists Nathalie Djurberg & Hans Berg for their Jewelry 2022 Collection – A Remedy, inspired by the artists' 2015 sculpture series, A Thief Caught in the Act, in which colourful birds steal equally colourful pills and tiny animals from a table. The collection pieces appear innocent but always with a hint of mischief at play. Star of the campaign is Björk's daughter Isadora Bjarkardóttir Barney captured by fashion photographer Julien Martinez Leclerc. In charge of styling was Lotta Volkova, with art direction from Djurberg & Berg.
"Shiny 'pills' and naïve animal shapes challenge the notion of precious jewellery in its more familiar form but represent an intimate connection with the wearer and uphold the concept of something highly personal, conceived to be cherished, nonetheless. Both animals and pills are composed of hand-finished resin elements and hand-polished and galvanized metal in a nickel free gold finish. Assembly and decoration are also carried out by hand. The jewellery is presented in special boxes stamped with Miu Miu branding and painted with flora and flauna in a fondant bright colour palette that echoes the contents. Upon opening, a carillon inside plays music composed especially for the project by Hans Berg." – from Miu Miu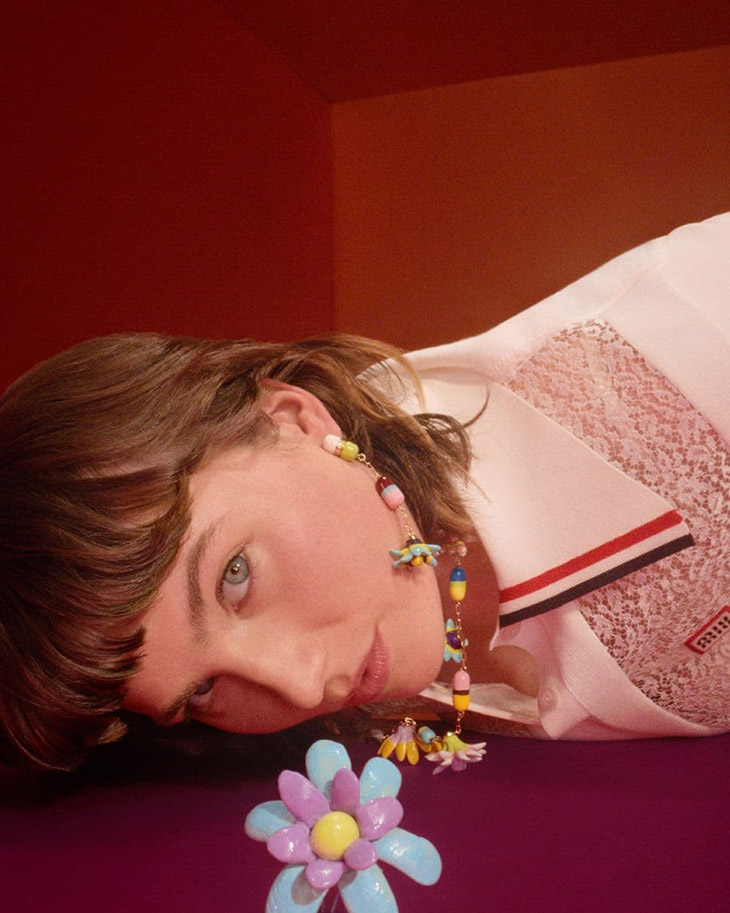 I first met Nathalie and Hans in 2005, Three years later we exhibited their work at the Fondazione Prada and since then, our dialogue has been constant. It has been so interesting to see how their work developed through time, encompassing different mediums, and always eager to confront with a new mindset. This is exactly at the core of our 'A Remedy' project with Miu Miu, following the well-established tradition of 'Artists as Jewellers', but with a completely contemporary attitude. – Miuccia Prada, Miu Miu founder and designer.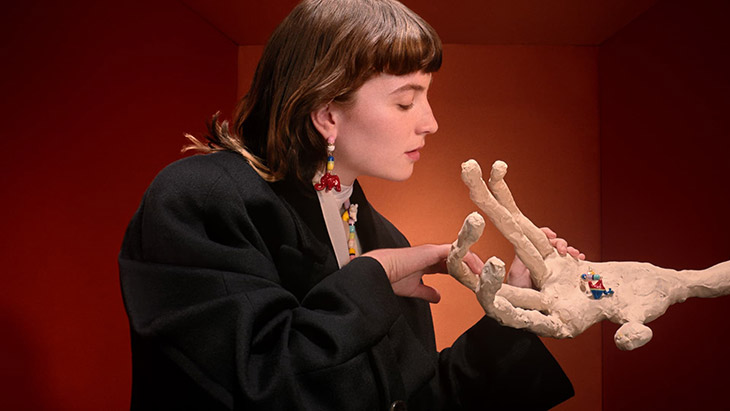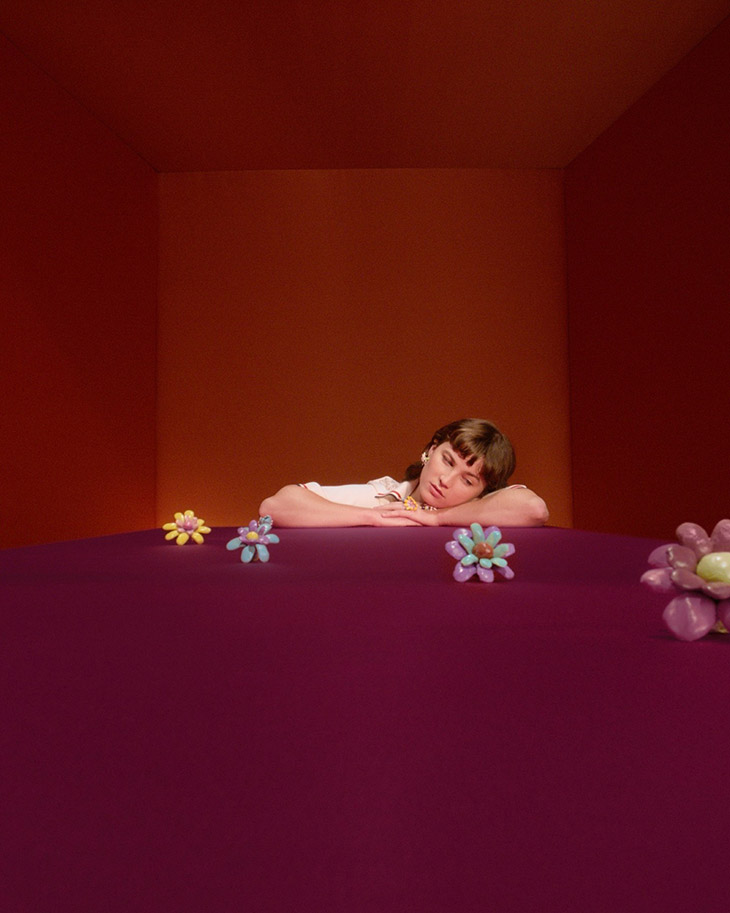 Our work has always been a deeply personal exploration, a way to understand the world around us, to make sense and feel it from different angles. By expressing and creating we try to gather an understanding of what surrounds us. It is good to work in different ways, to soften up the set paths your brain has taken. For us this was an opportunity to be playful and take on something very new. It makes you think differently and new and unexpected things appear. – Djurberg and Berg.