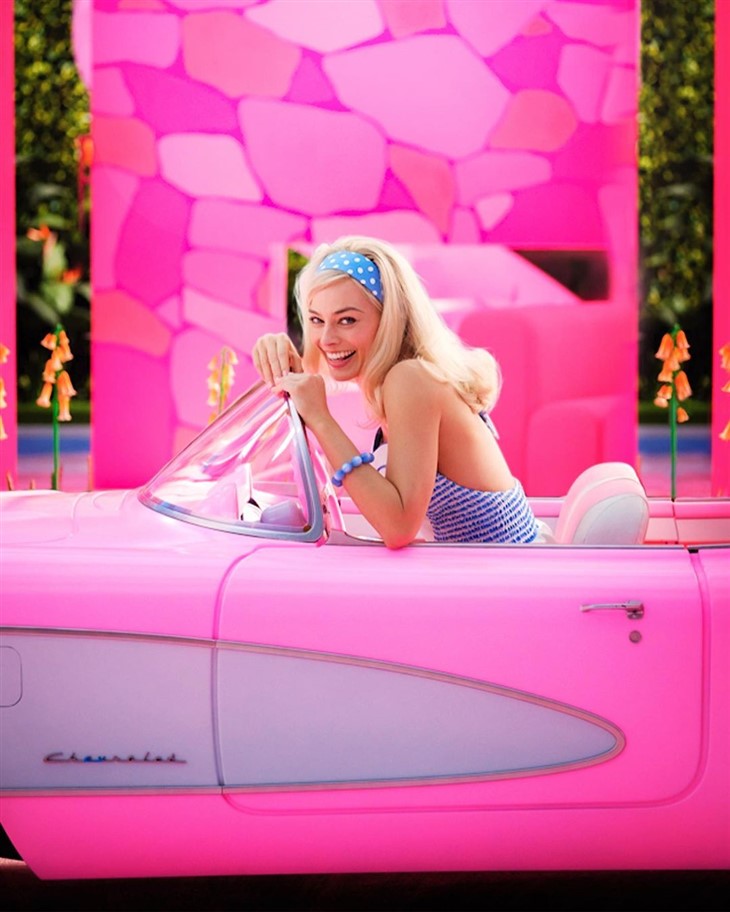 It's time to start looking at the world through pink-colored glasses because barbiecore has become the ultimate end-of-summer aesthetic. Bright pink colors are ruling the runways, streets, and every part of the globe. Ever since the first footage of the Barbie movie starring Margot Robbie as the famous Mattel doll and Ryan Gosling as Ken were released, it seems that the entire fashion world has been gripped by pink fever, and it looks like this obsession isn't going to end anytime soon. When we consider how much media attention Greta Gerwing's film received, then it is no wonder that we see the color pink more and more often on red carpets and Instagram Feeds. Even though barbiecore started as a fashion trend it has also moved into the makeup world. So, in recent weeks, we have increasingly seen celebrities, beauty editors or influencers wearing make-up looks in pink colors and in the most different variants – from the entire pink look, to pink lipsticks, all the way to clean girl make-up with touches of pink.
Today, we're digging at what made this trend so popular. Scroll down to find out: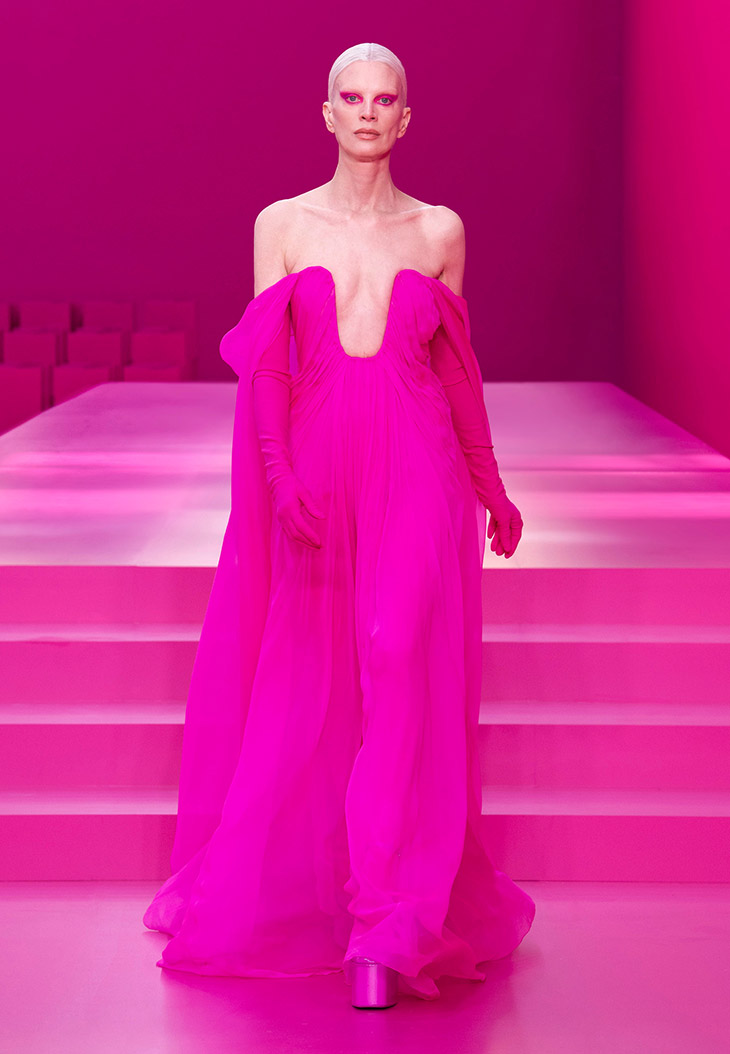 Fashion Shows
When we think about trends, usually the ones setting these are fashion houses with their visionary ideas. This year, the pink trend gained its peak when Valentino's Creative Director Pierpaolo Piccioli introduced the Fall Winter 2022.23 Collection during the Paris Fashion Week. In collaboration with Pantone, the brand created a special shade of pink titled Pink PP. He further sealed the popularity of his pink PP shade when at the end of last month he organized the presentation of the haute couture collection in Rome where seven leading fashion influencers wore his pink creations. Their photos on the Spanish Steps traveled around the world at the speed of light, so there is hardly a person who has an Instagram who hadn't seen them.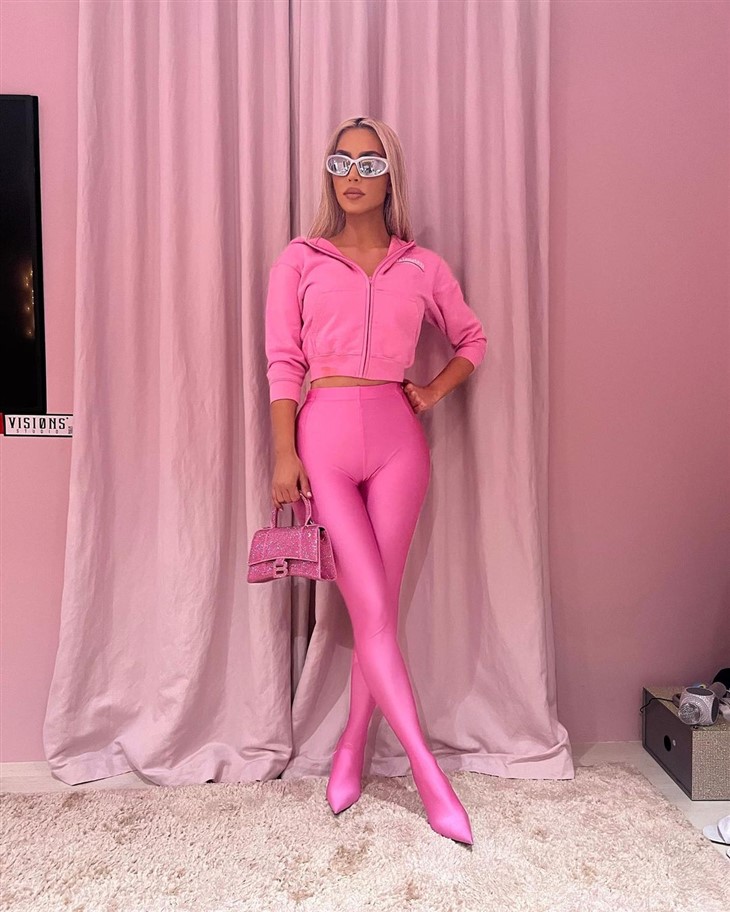 Celebrities
How can we speak about the trends if we fail to mention Kim Kardashian. The it girl is one of the most popular trendsetters these past few years. Everything she wears, becomes a huge trend, and it's no different now. Kardashian started wearing full pink looks when filming for her SNL debut, and since then the pink frenzy continued. In collaboration with her long time friend and Balenciaga creative director Demna, she showcased numerous full pink looks for every kind of ocassion. She loved the pink trend so much, she infused Barbiecore into her own SKIMS collections and collaborations with Fendi.
Also adopting this years biggest trend is singer Lizzo, who showcased her synonymus style through her Instagram feed, while attending award shows and during her performances. The singer does not shy away from posting her body and her fantastic sense of fashion. From her sexy Chanel hot pink bikini, to Met Gala extravaganza where she wore a pink Marc Jacobs gown, Lizzo stays true to her pink self.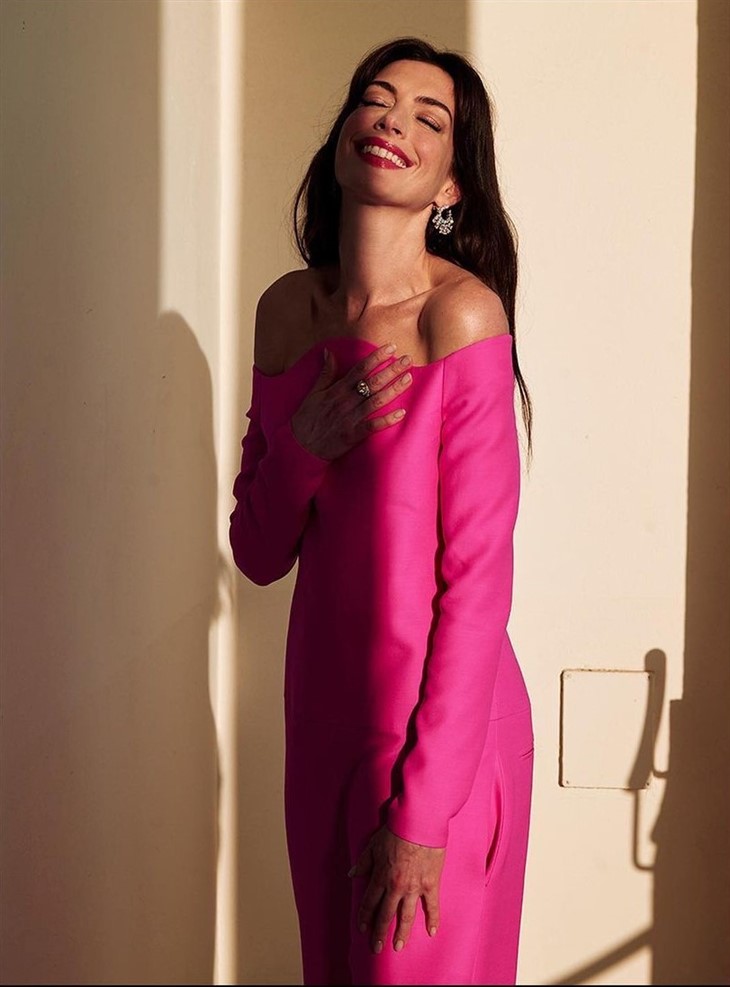 From the moment actress Anne Hathaway stepped her foot to the Cannes Film Festival 2022, media was wowed by her chich fashion game and her bold choices for the events. The most prominent garment she wore was Valentino's Pink PP jumpusit with the famous Discobox shoes in pink. Clearly she has become the ambassador of Valentino, given that she later wore the collection a couple of times and showed us that she's still in her Princess Diaries era.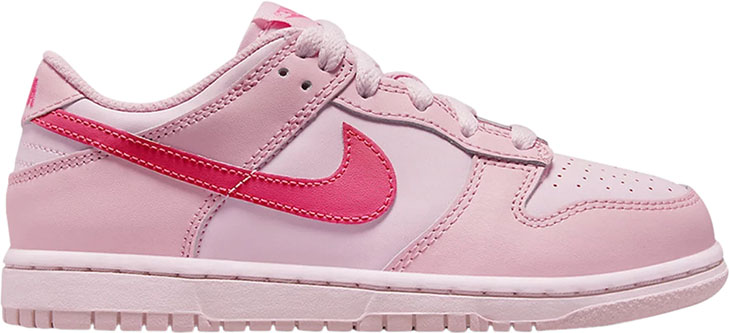 Sneakers
Now that we know all about the Barbiecore trend, we should definetly consider buying something in the hot pink color, and what better way to start shopping than with a pair of sneakers. Trends are usually the biggest inspirations for streetstylers who are all big sneakerheads, so our team decided to name a few of the pairs worth mentioning fitting this growing trend. First on our list are of course Nike Dunk Low PS 'Triple Pink' also known as Barbie dunk lows which combine three shades of pink, soft pinks on the leather upper and Hyper Pink on the Swoosh and branding. A perfect fit if you're going to a Barbie movie premiere!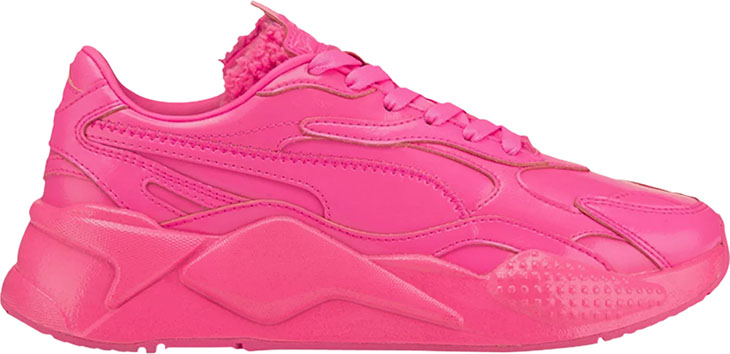 Hot pink heaven awaits for you in this Puma RS-X3 sneaker leading this years trend. The new women's sneakers of the Puma brand are the epitome of modern design and free style, with a touch of elegance. The sneaker features the signature RS-X3 midsole, clean and aerodynamic lines, shoeklaces all in pink. The tongue offers a texture with a shearling like design also in hot pink. If you're willing to make a statement while still being comfortable, this is the right pick for you.
Demna, the creative director of Balenciaga, also had a hand in the whole Barbiecore story, whose pink creations became it pieces primarily thanks to Kim Kardashian and his muses. While I'm sure everyone would love a new Balenciaga purse, we're definetly picking the Balenciaga Triple S Sneakers  in 'Clear Sole – Pink'. The effective designe of Triple S still remains the biggest trend throught the years, making them one of the most popular designer sneakers.