Fashion brand PALMER//HARDING presented the Spring Summer 2023 Collection with a presentation held during the ongoing London Fashion Week. The collection explores an introspective path by design duo Matthew Harding and Levi Palmer, liberating the individuality of each designer's aesthetic contribution, which simultaneously depends on their shared understanding of how their unique approaches find balance and become singular through their creative partnership. This collection is a literal exploration into Palmer//Harding's creative process, but can also be seen as an emotional narrative.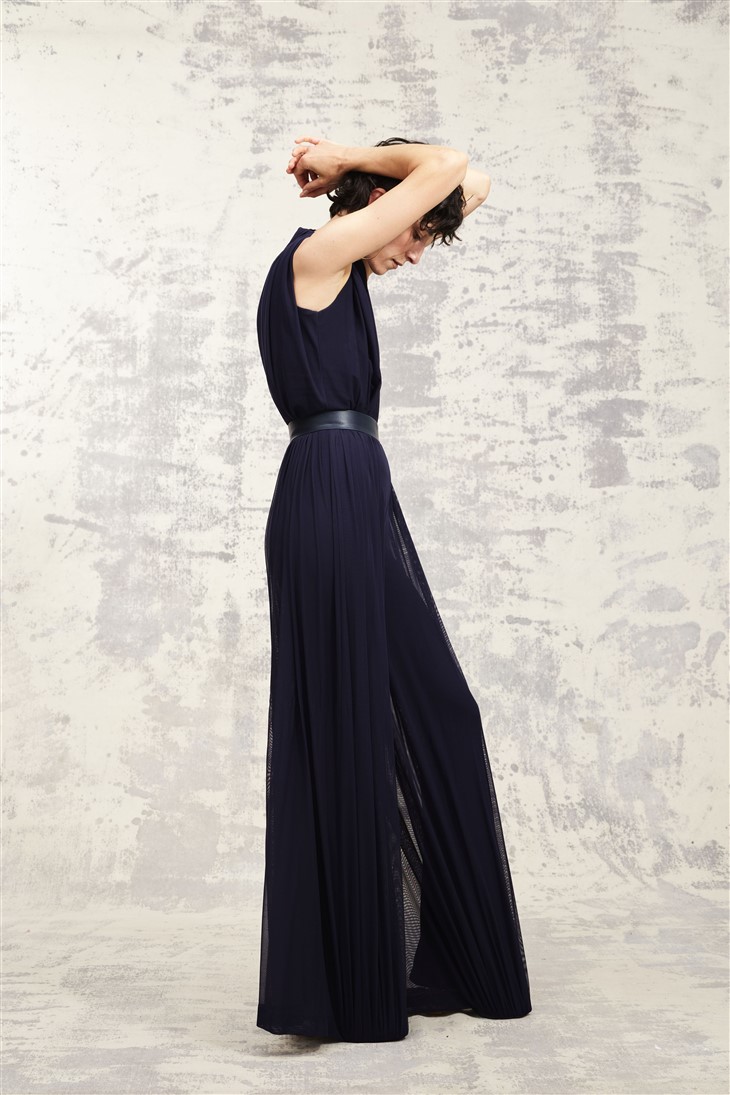 The collection begins with tension caused by ambiguity around individually unexplored paths – two minds with the same creative goals, yet different methods and journeys through the creative process towards this result. The energy of this tension is explored across mesh leotards and trousers, reflecting the tense anticipation at the start of a journey and deeply rooted in Harding's own design approach of kinetic structure and innovation. As the duo travel this season's creative journey, common ground is found. A trusting embrace of the other's capabilities and talent give way to a space where creativity flourishes in new forms. This embrace is translated into design through a play with knotting of two parts, a method of securing drape in which individual panels move in tandem creating a symbiotic harmony. Through this merging of minds, a clarity is found that provides the vision required to complete this season's creative journey with the duo's signature use of deconstruction. Individual parts merged without the use of traditional seams through numerous self fabric ties, celebrating unison in a joyful dance, a nod to Palmer's interest in movement and expression. – from Palmer//Harding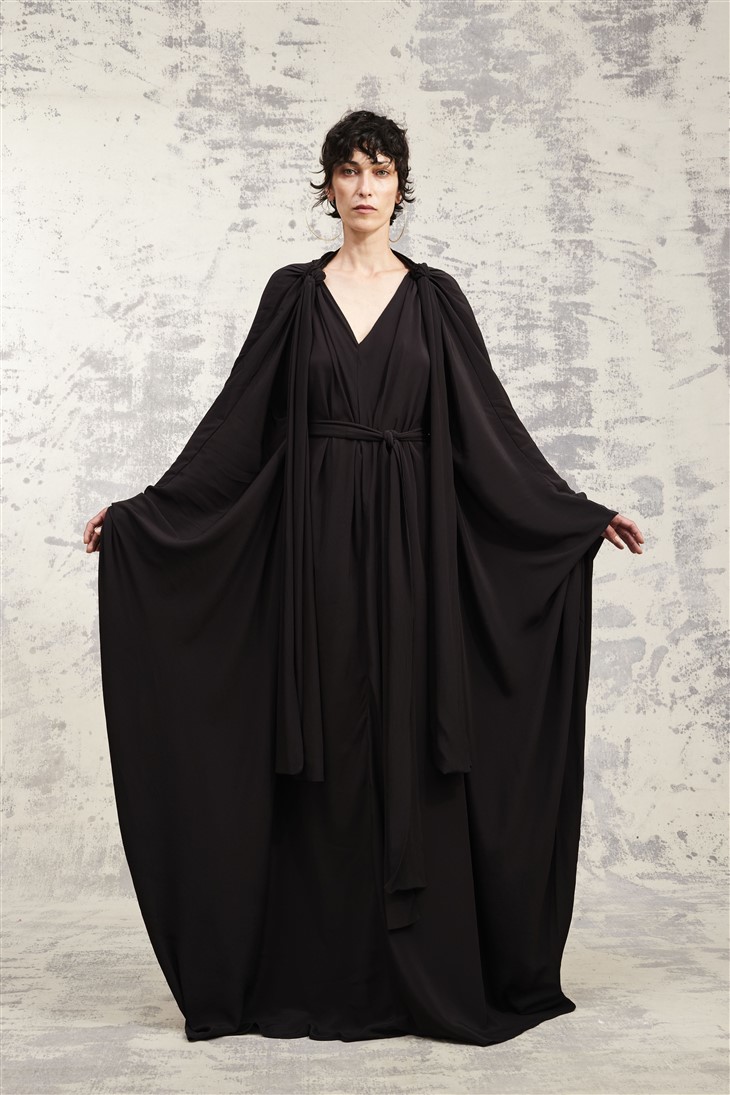 Throughout the collection a curated palette of colours and fabrics become a sophisticated summer wardrobe. Separates in ivory denim alongside navy and cloud grey wools provide a base from which a plethora of cotton shirting shines amongst oversized jackets in denim and faux leather offer light layering. Signature shirting is renewed in navy and ivory barcode stripes whilst brick red poplins are crafted into dramatic shirts and day dresses. High shine cotton fil-coupes add texture to daytime event dressing, with black silk crepe and ivory satin offer more classic fabrications in evening cocktail attire.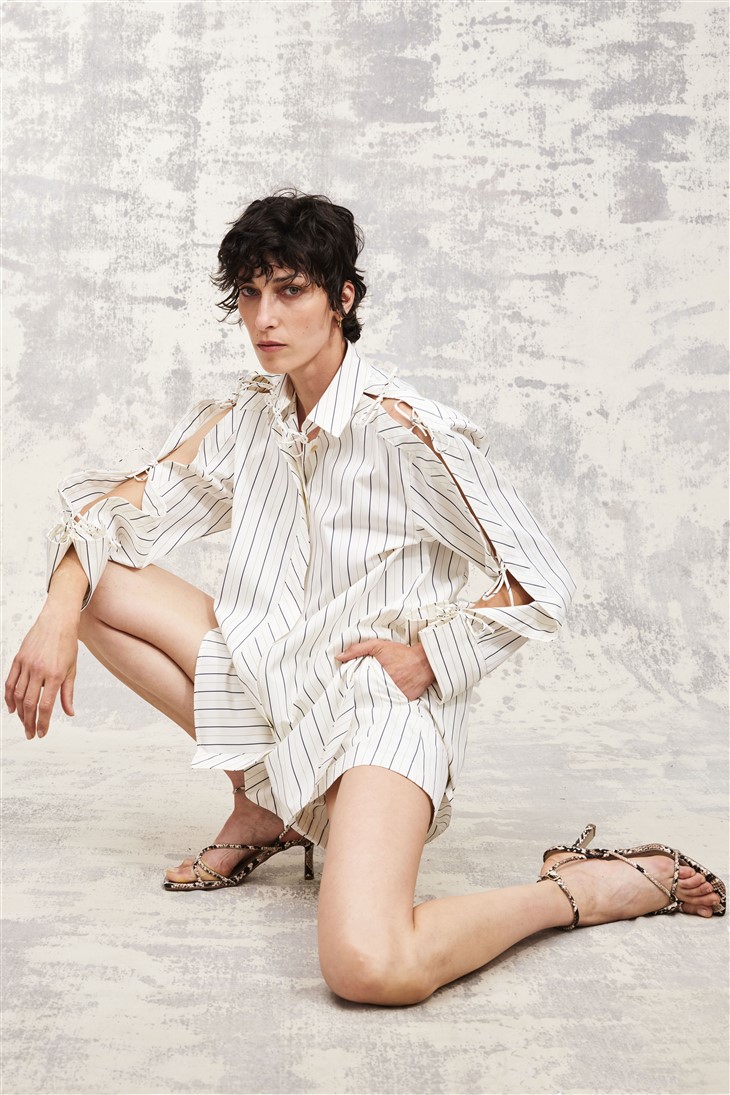 Art Direction & Styling: Natalie Brewster
Photography: Marc Hibbert
Set: Julia Diaz
Hair: Stephen Low
Beauty: Verity Cumming
Casting: Paul Isaac
Talent: Anamaria Cioboata @ PRM, Emmanuelle Lacou @ The Hive