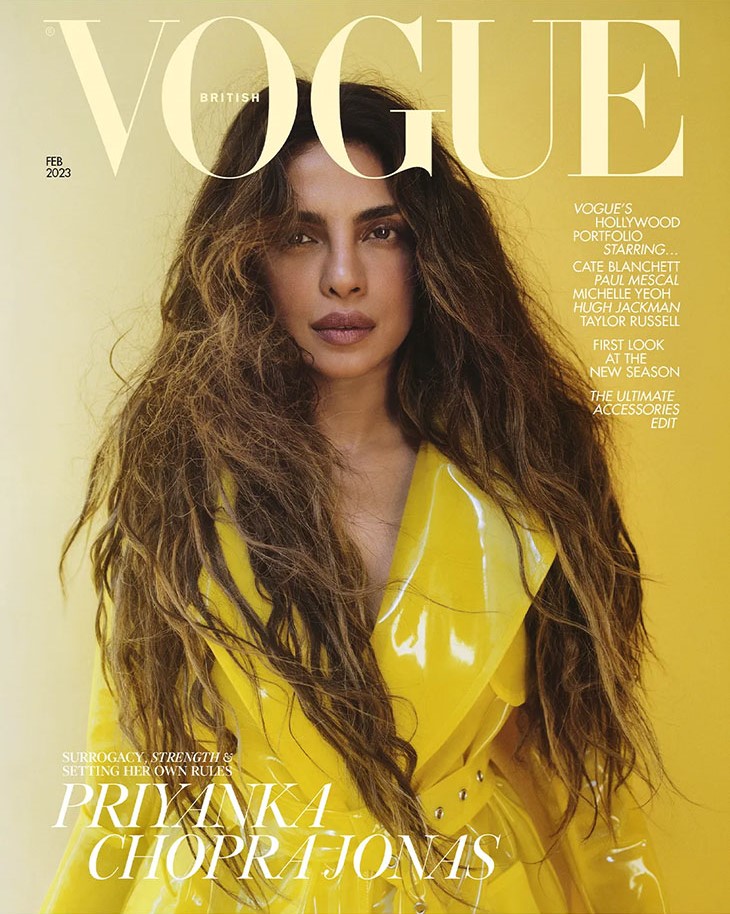 Actress Priyanka Chopra takes the cover story of British Vogue February 2023 Issue captured by fashion photographer Zoë Ghertner and talks about welcoming daughter Malti & her life with Nick Jonas. In charge of styling was Law Roach, with hair by Tamara McNaughton, makeup by Fara Homidi and nails by Kimmie Kyees. The set design was the work of Spencer Vrooman, with production by Connect The Dots Inc. For the cover, Chopra is wearing Laquan Smith.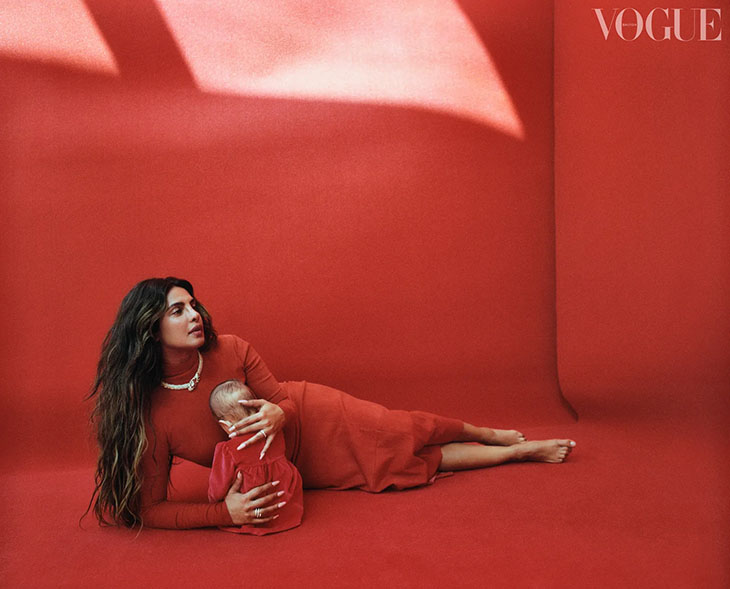 It's been 20 years of hustling and working at breakneck speed. I've always been like, 'What's the next thing?', but now I feel I have a centre, a sense of calm, because every decision ends up being about her. I have, like, seven cameras in her room. There's really nothing more satisfying than seeing her face as soon as her eyes open.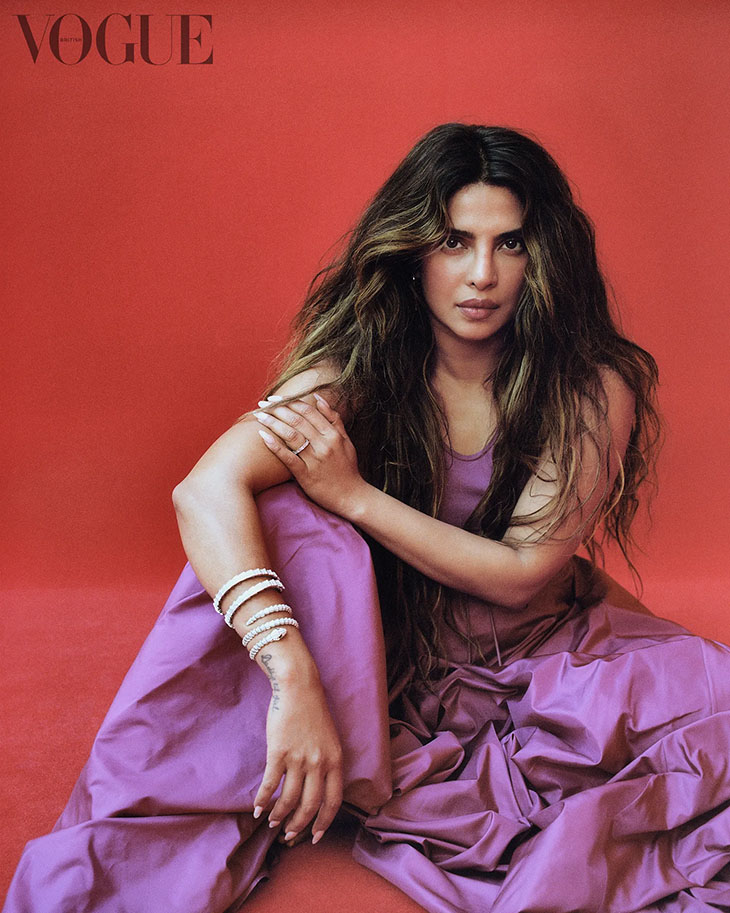 I've developed a tough hide when people talk about me, but it's so painful when they talk about my daughter. I'm like, 'Keep her out of it.' I know what it felt like to hold her little hands when they were trying to find her veins. So no, she's not going to be gossip. I've been really protective of this chapter of my life with my daughter. Because it's not about my life only. It's hers too.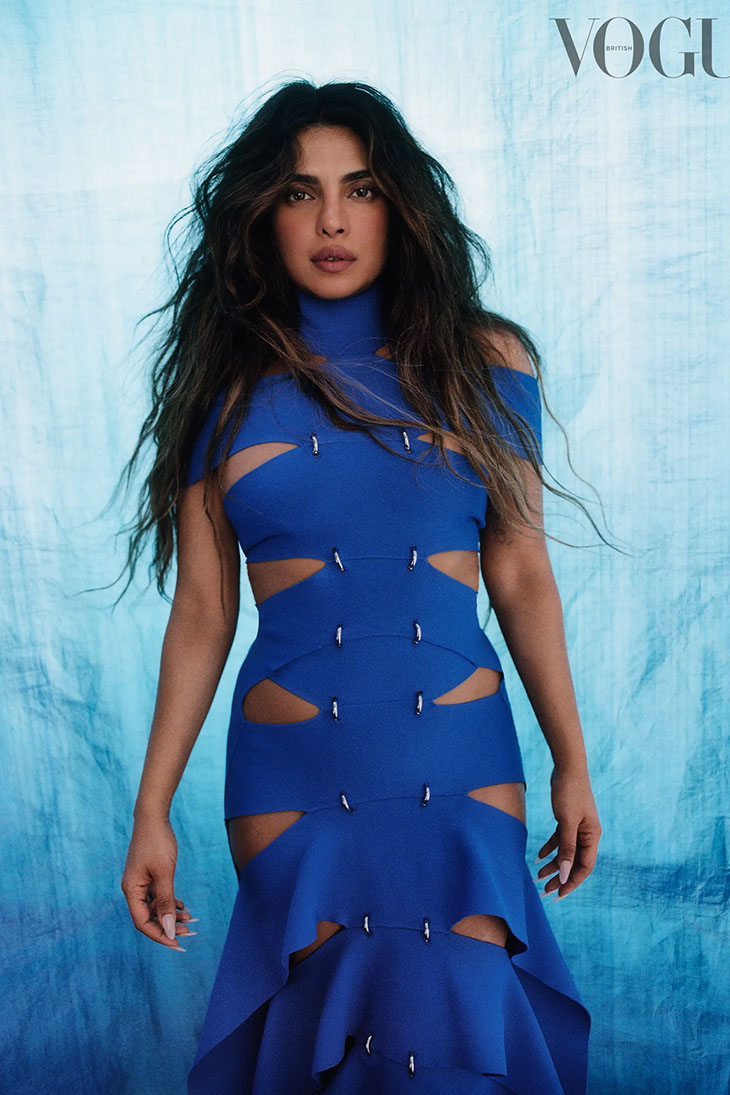 We did go zero to 60. We didn't know each other's careers before we met. Like, didn't know them well. So we do a show and tell once in a while and share random things that we've done to show the other person what we were like when we were younger.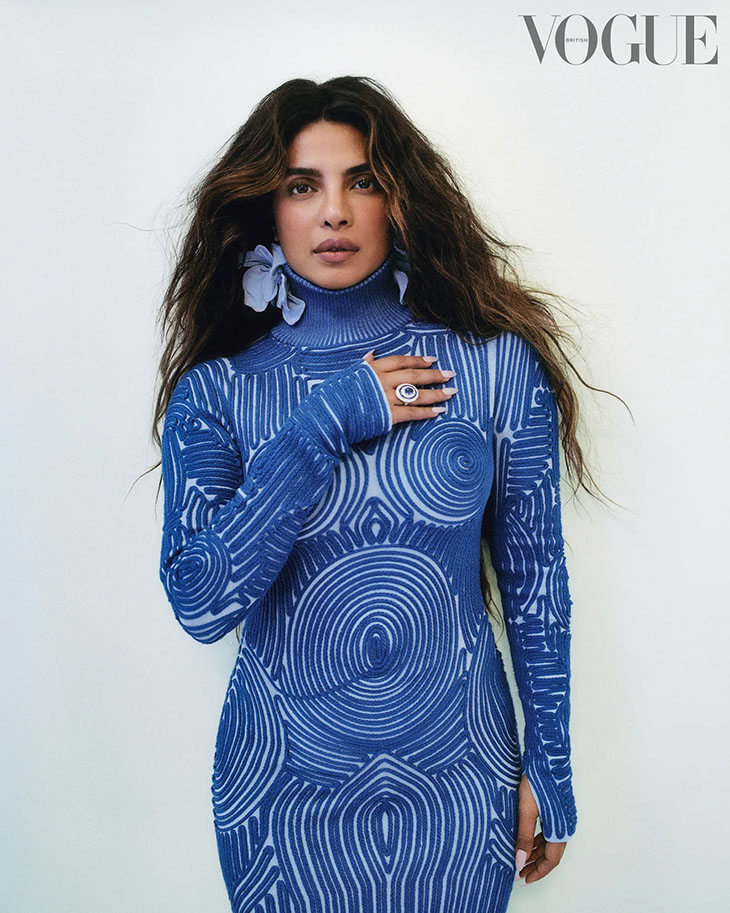 Photography © Zoë Ghertner for British Vogue – see more on vogue.co.uk