We have all been there, with the misfortune of dull hair. No matter how much we shampoo and condition our hair, meticulously brush it and spend literal hours styling it, our hair just doesn't look good. You might even try a hair mask or treatment product, but just can't get that shine back.
While dull hair can be a result of chemical damage or a poor diet, the vast majority of times it is due to using the wrong hair care products. You may say that you have tried plenty of nourishing creams or revitalising hair masks, but not all remedies are made equal, and if you are using poor-quality products, they may make the issue worse.
Fortunately, with the right products and an optimal haircare plan, dull, frizzy hair can be made to shine in no time. Not sure where to start to find these products for correcting your damaged hair and for ongoing maintenance? One place to look could be Pureology and its Hydration and Protection hair care ranges.
With the right products, your locks will look healthier and they will be faster and easier to style.
What Makes Hair Become Dull?
There are many causes, and below is a short list:
Inferior hair care products that contain harsh chemicals 
A lack of good quality products that protect hair
Inadequate nutrition (see more information here)
Heat damage from styling
Environmental exposure like UV radiation, cold and dry air
Using too much product
How Do Products Make Hair Dull?
Shampoo
The main culprit that makes hair dry and dull is usually the shampoo used. If a poor quality product is applied to the hair regularly, perhaps 2 to 3 times a week, the harsh chemicals in it can have a great effect on the structure of the hair strands.
First, it strips the natural, healthy oil coating of the hair, called fatty lipids, and then it forces openings in the cuticle layer of the strand, which acts like scaly skin. These two layers are nature's way of protecting the hair, and when they are compromised, moisture is lost, leaving the hair dry, brittle and dull.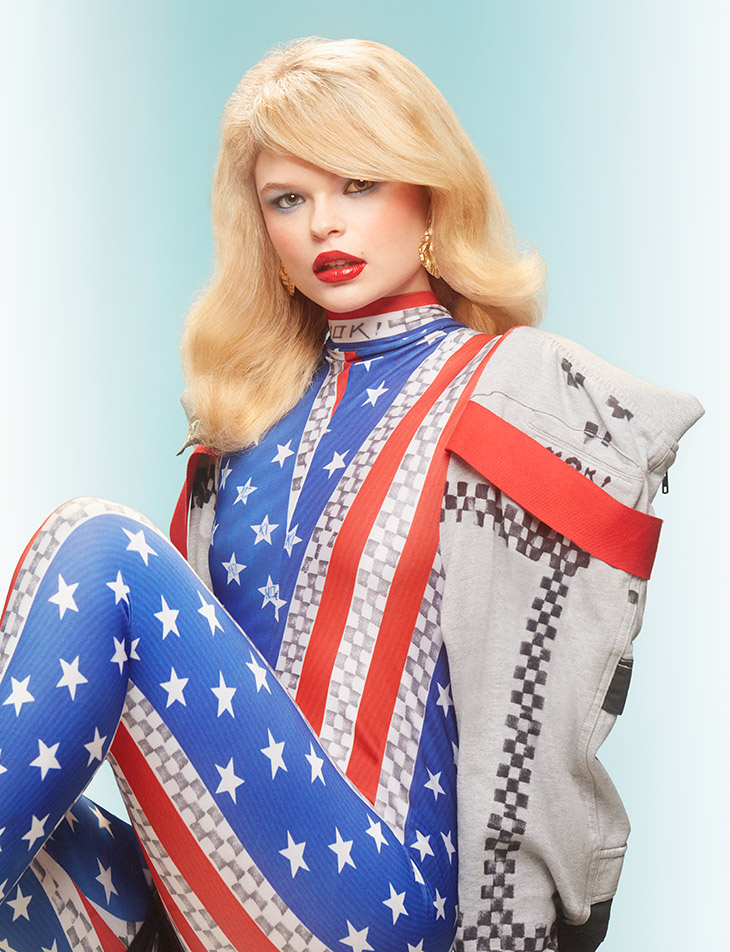 Using Too Much Hair Care Products
This issue is also caused by shampoo, specifically washing the hair too often. Though it is essential to keep the hair clean of too many oils, debris, odours and continents, the hair should not be washed daily. This is because even the best quality products can still dry out the hair with this much exposure.
Not Using Enough Hair Care Products
Heat damage can result from not using any thermal protection sprays or creams on the hair before blow waving, straightening or curling with a hot iron. This leaves the strands vulnerable to burning and also to moisture loss, both of which can make the hair brittle and dry, causing it to lose its shine.
Hair can get dried out by everyday exposure to the elements, and without effective treatments or hydrating serums to correct the issue, it becomes dull over time.
Which Products Can Correct Dull Hair?
Hydrating Shampoo and Conditioner
The right hydrating shampoo can replenish moisture even as it gently washes away several days worth of grease and debris. Any worthwhile shampoo will also have active ingredients that strengthen hair strands, stimulates hair follicles and adds a revitalised shine to fix dull hair.
Hydrating Hair Treatments
An essential haircare step that ideally should be done on a regular basis, as these treatments can make the sombre, lifeless hair shine. Active ingredients return moisture to the hair and strengthen the strands, to give it a beautiful lustre. These treatments are usually serums that can be massaged through the hair and kept in place for 5 to 10 minutes, before washing out.
Thermal Protection Sprays and Serums
It is essential to apply thermal protection sprays or serums to the hair before straightening, blow waving, curling or styling in any way that exposes the hair to extremely high heat. This will help stop your favourite method of taming your hair from damaging it and stealing its radiance.
Shine Bright Taming Serums
This miracle serum makes even damaged hair appear glossy and it tames frizziness. Often, coriander seed oil is used for added shine, alongside active ingredients that trap moisture in the hair by repairing the lipid coating and cuticle layer.
There are also many natural, at-home remedies that can be put together to correct dull hair. Click here to see more.
The Bottom Line
If your hair has lost its lustre or is limp or frizzy, it is likely your hair care products are doing the damage. It is important to use high-quality, hydrating shampoo that doesn't strip the moisture from your hair and damage the strands. There are many hair care products that can repair dull hair and ensure you keep that glossy, healthy look. These include treatments, protection sprays and taming serums. Big hair is also making a comeback: "I definitely think big hair is having a moment. People have been locked up and low key for the past year, people want to go big and bold and sexy," shared hair stylist to the stars Chris Appleton in exclusive interview for MMSCENE magazine.
If you invest in quality products and the right rejuvenating program for your hair, you will thank yourself in the future and say goodbye to frizzy, boring and unhealthy hair.
All photos by beauty and fashion photographer Simon McGuigan captured for DSCENE with the striking Jaden at Milk Models. In charge of these dazzling 80s inspired hair styles was Hair Stylist Lewis Stanford – discover the complete story.