Louis Vuitton Shake is a new women's shoe by LV that is immediately recognizable as a unique design and is representative of the French fashion house. The sculptural LV closure has been moved to the top tongue of this new design, which takes its cue from the Twist bag, which served as inspiration for the new design. It becomes a fixed accent that adorns the shoes with high-impact style when it is rendered in lacquered or shiny metal.
The first images of the new Louis Vuitton Shake featuring Italian fashion celebrity Chiara Ferragni. Recognizing her impact and entrepreneurial spirit, Ferragni has collaborated with Louis Vuitton on multiple occasions. After her involvement in fight for equality in Italy along with her partner Fedez, she has become a prominent figure not just in the fashion industry but also on the global scene. Additionally, Ferragni and Fedez are also known for their philanthropic work. She has been involved in various charitable initiatives, using her platform to raise awareness and funds for causes close to her heart.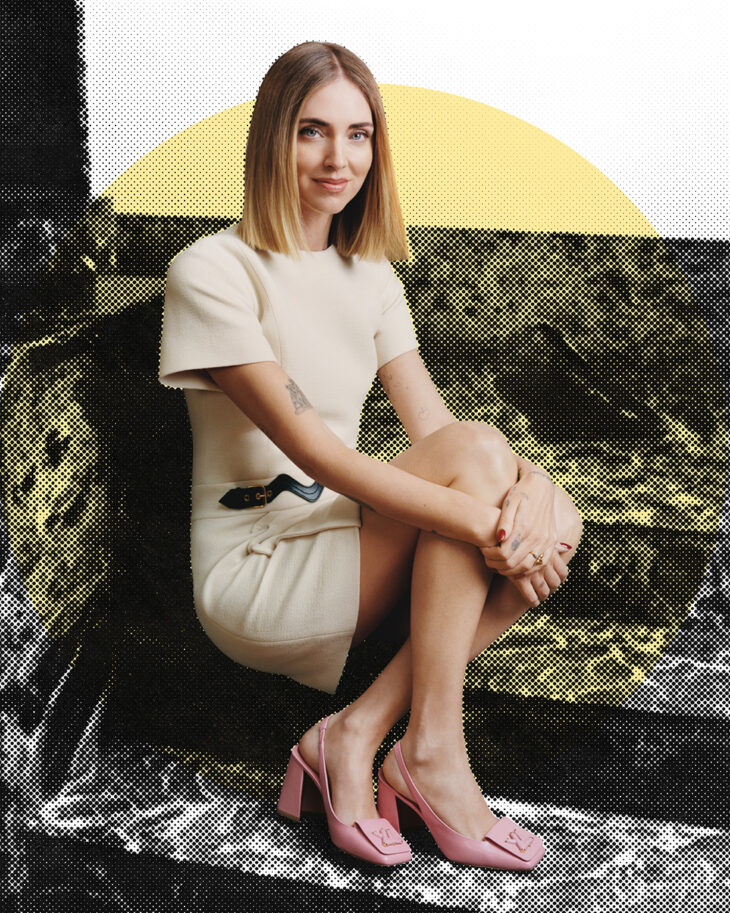 The allure that Louis Vuitton Shake exudes is one that can be worn; it is simultaneously classic and modern, youthful and sophisticated. The name of the shoe reflects the carefree and joyful nature of the wearer. The front of the shoe has a square toe, while the heel has a V-shaped block. This creates the silhouette. It is presented in a variety of silhouettes and heel heights, beginning with pumps and slingbacks that have been reimagined in a contemporary way to convey a neo-retro appearance. These styles are offered in a lovely patent calf leather and come in 5.5 cm and 8.5 cm lengths respectively.
Shake makes its premiere with seasonal colours that include a pop-infused rose in smooth patent leather, as well as a rich burgundy and deep marine blue, both of which are in Epi patent leather. These colours join the fundamental tones of black and nude already available in the collection.
Because the Shake design is timeless and versatile, the collection includes sandals, Mary Janes also available in 5.5 cm and 8.5 cam and loafers of 5.5 cm, all of which are appropriate to various ways of putting an outfit together. The "Shake Mary Jane" comes in leopard print pony skin for those who want to make an even more audacious statement. A ballerina flat with a little heel, also in leopard print, is the right combination of comfort and edge thanks to its leopard print and ballerina silhouette.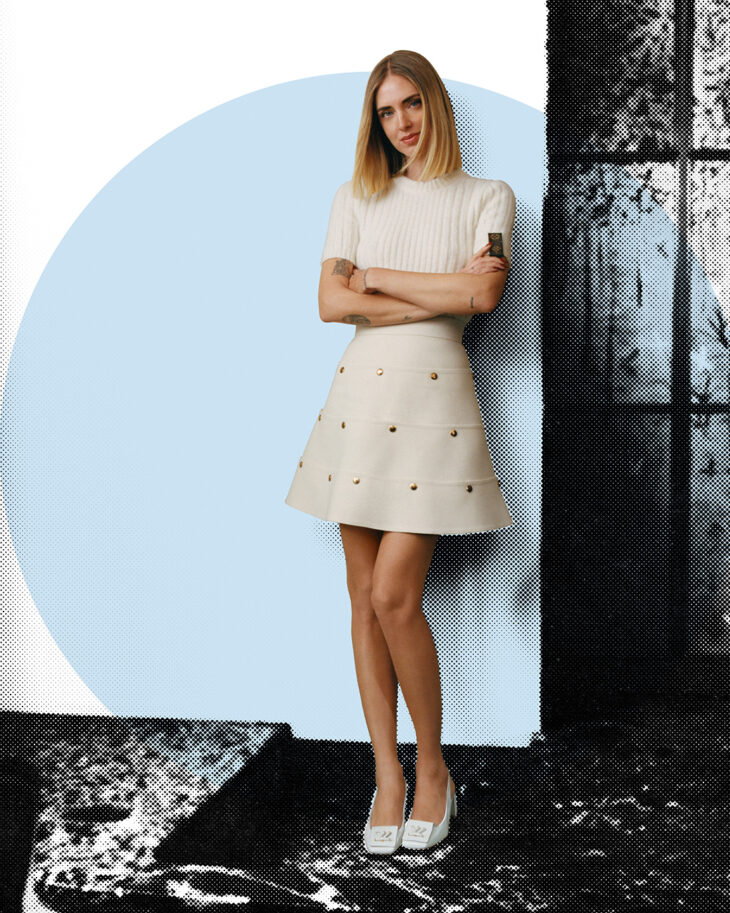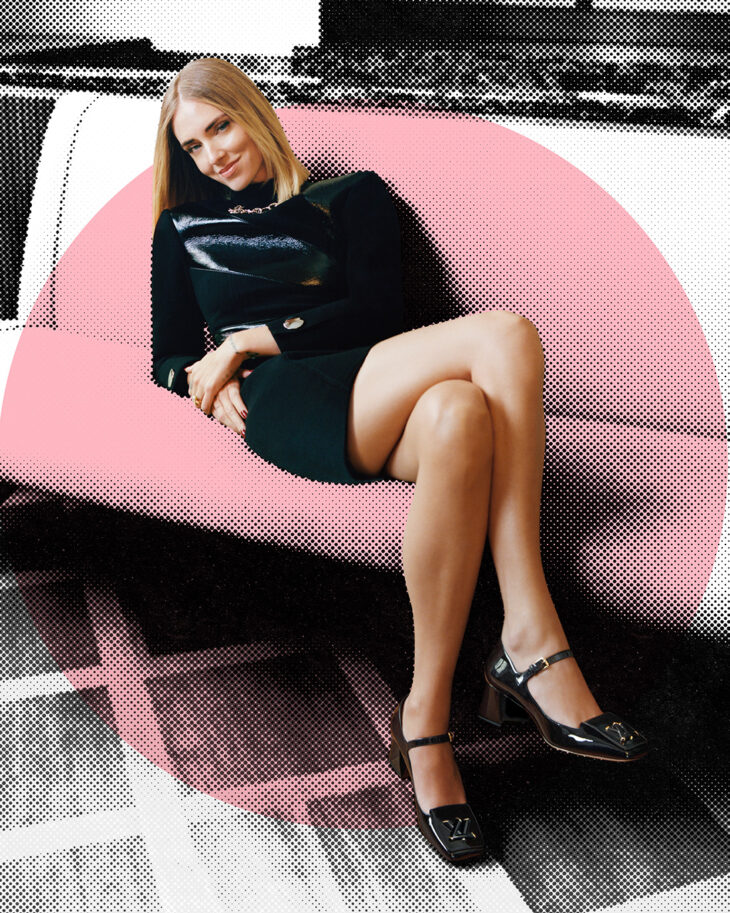 The Shake is taken to the next level with two different platform versions. The instep of sandals and ankle boots is 9.5 centimeters with a heel that is 12 centimeters tall with a platform that is 2.5 centimeters tall. In this case, the big heel contributes to the ease with which these designs may be worn, making them suitable for strolling as well as dancing. The sandals, which come in gold and silver, make a glitzy statement that is infused with self-assurance and a sense of femininity.
Shake is ready to join the Louis Vuitton shoe collection as a classic and enduring style that can be worn throughout the day and night, and is just as appropriate for business clothing as it is for party attire.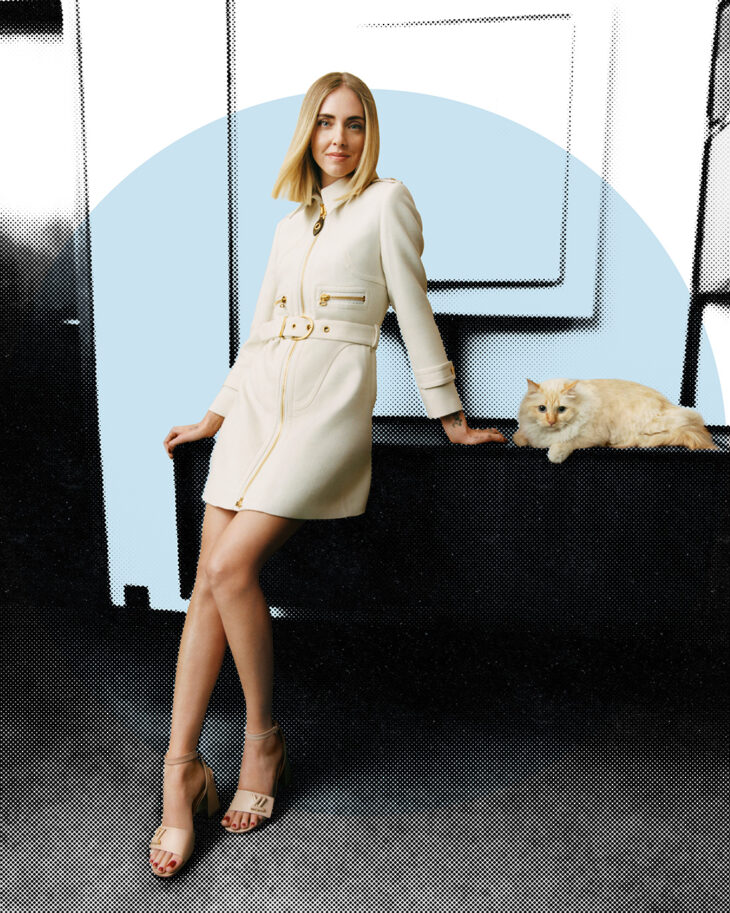 Ferragni's charm lies in her ability to connect with her audience and who better than her for the launch of new Louis Vuitton Shake shoe. With her impeccable style, infectious energy, and relatable personality, she has amassed a massive following across various social media platforms. Her influence extends beyond fashion, as she effortlessly merges her personal life and brand collaborations, creating a unique and authentic connection with her followers.
Discover more of the Louis Vuittion Shake shoes in our gallery: