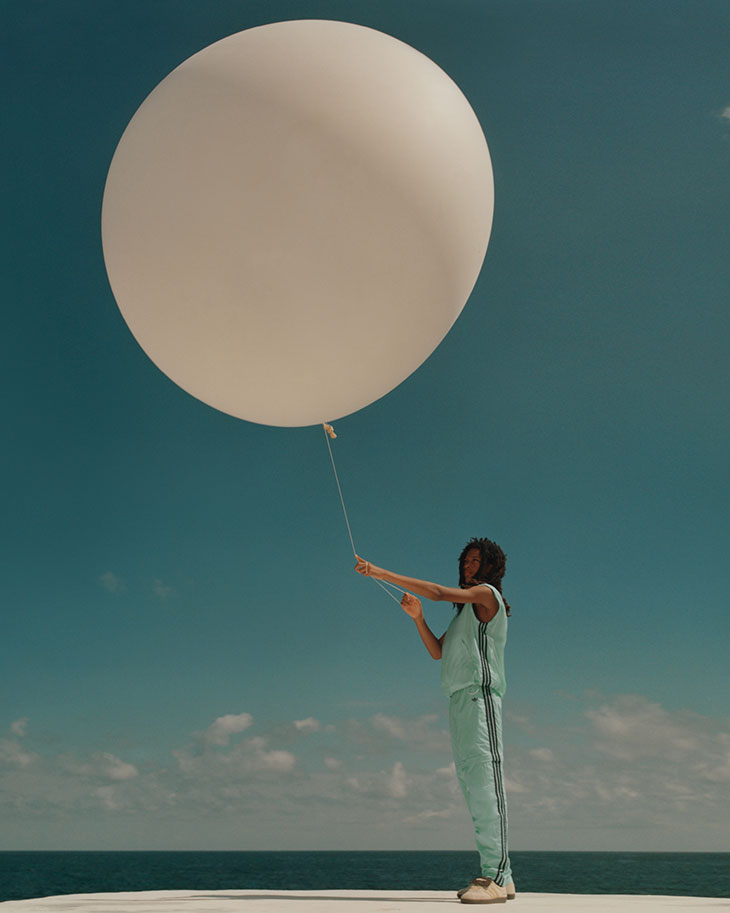 Journeying through the Caribbean and celebrating the enduring influence of Jamaican culture, adidas Originals and Wales Bonner embark on another collaborative adventure with their Spring Summer 2023 collection. Evoking the spirit of the island, the collection reimagines vintage silhouettes with elevated materials and vibrant color palettes.
Captured by the visionary photography duo duo Jalan and Jibril Durimel and styled by Tom Guinness, the campaign effortlessly intertwines portraiture and dreamlike documentary imagery, capturing the essence of Jamaica's mysticism and the intimate connections between people, landscapes, and cultural identity.
We earn a commission when you follow the link to make a purchase. Click here to learn more about how we make money.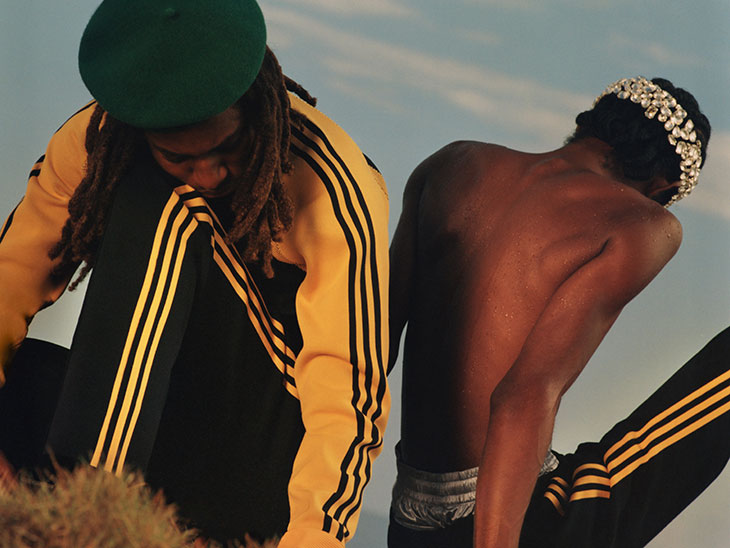 The newest gender-neutral collection presents a fresh take on vintage styles by incorporating premium materials and rejuvenating color combinations. Taking inspiration from the captivating scenery and natural surroundings of the country, the collection showcases various pieces such as a coordinated light teal tracksuit made of nylon, a signature tracksuit with a refined knitted design, a striking silver anorak paired with matching shorts, and an introduction of a Jamaican symbol in the form of a Harrington jacket and flared trousers. Additional highlights include a matching toweling top and shorts ensemble, a roll neck sweater with a knitted geometric pattern, a sleeveless knitted sweater vest, a comfortable sweater and sweatpants set in neutral tones, and two vibrant short-sleeved cotton t-shirts.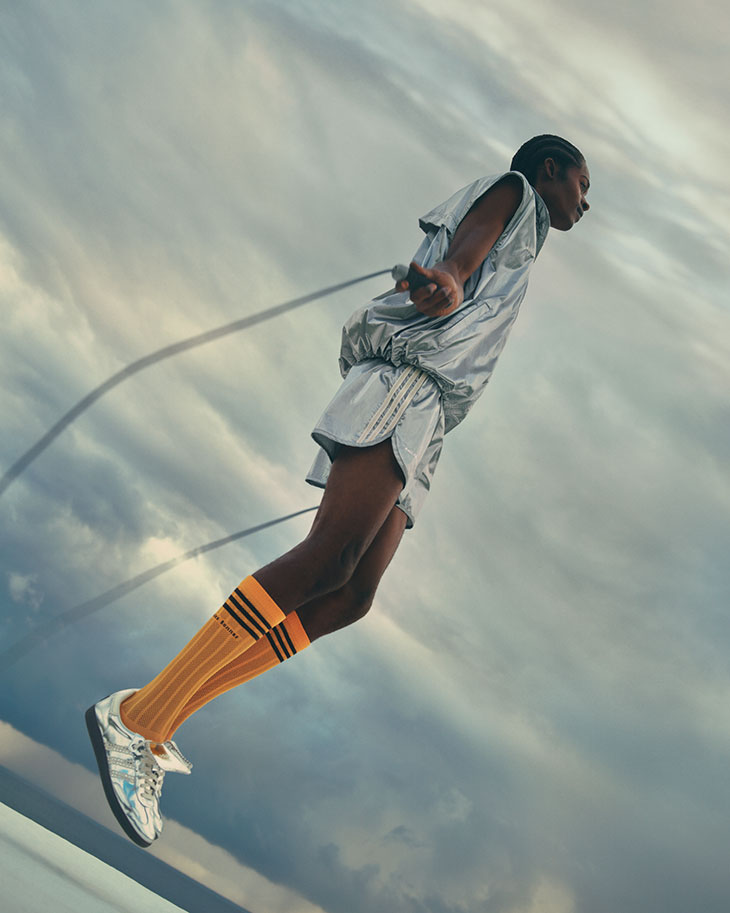 When it comes to footwear, Wales Bonner takes a fresh approach to two classic adidas designs from the archives. Remaining faithful to the collaboration's tradition of refined elements and surprising accents, the renowned WB Samba makes a comeback in two unique variations. One iteration features a nubuck upper and leather stripes in a neutral color scheme, while the other boasts a silver leather upper adorned with crochet stripes. Furthermore, the WB SL72 Knit sees the British designer reimagining the vintage adidas runner by incorporating a knitted upper, and it is available in two distinct color options that pay tribute to Jamaican culture.
CLICK TO SHOP ADIDAS ORIGINALS X WALES BONNER:
The latest collection is vividly portrayed in a campaign brought to life by the talented photography and directing duo Jalan and Jibril Durimel. This campaign builds upon the visual aesthetics of previous seasons and weaves a celebratory tale of individuals, their surroundings, and the notion of home. Through enchanting still images and a captivating short film, the campaign evokes an ethereal ambiance, capturing the essence of Jamaica and its diverse landscapes.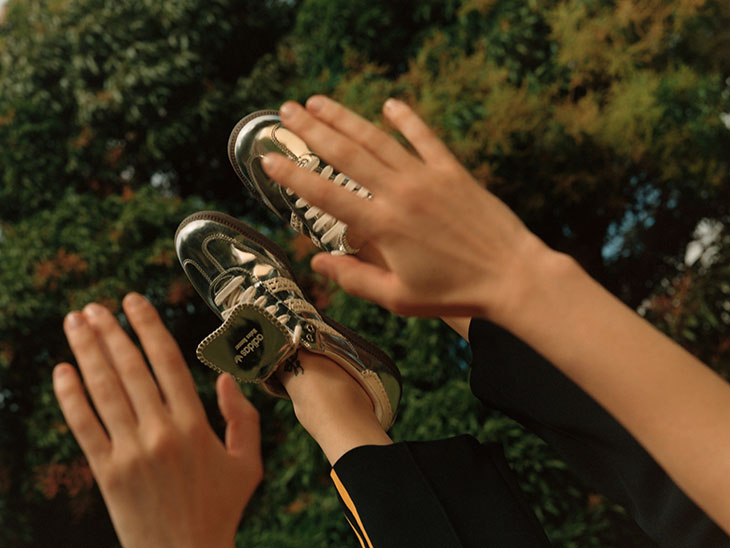 The narrative is filled with expressive moments and stylish depictions, with renowned British stylist Tom Guinness, a longstanding collaborator of Wales Bonner, curating a blend of traditional portraiture and dreamlike documentary imagery. This juxtaposition highlights the intersection of cultural identity and sense of place. The campaign serves as a collective triumph, with its visuals at the core, showcasing the profound connections between people, nature, and the surrounding landscapes, resulting in a compelling depiction of freedom, community, and unity.
Starting from June 9th, the adidas Originals by Wales Bonner Spring Summer 2023 collection can be purchased through various channels. These include the official adidas website, adidas.com, as well as the Confirmed app, and a curated selection of retailers.