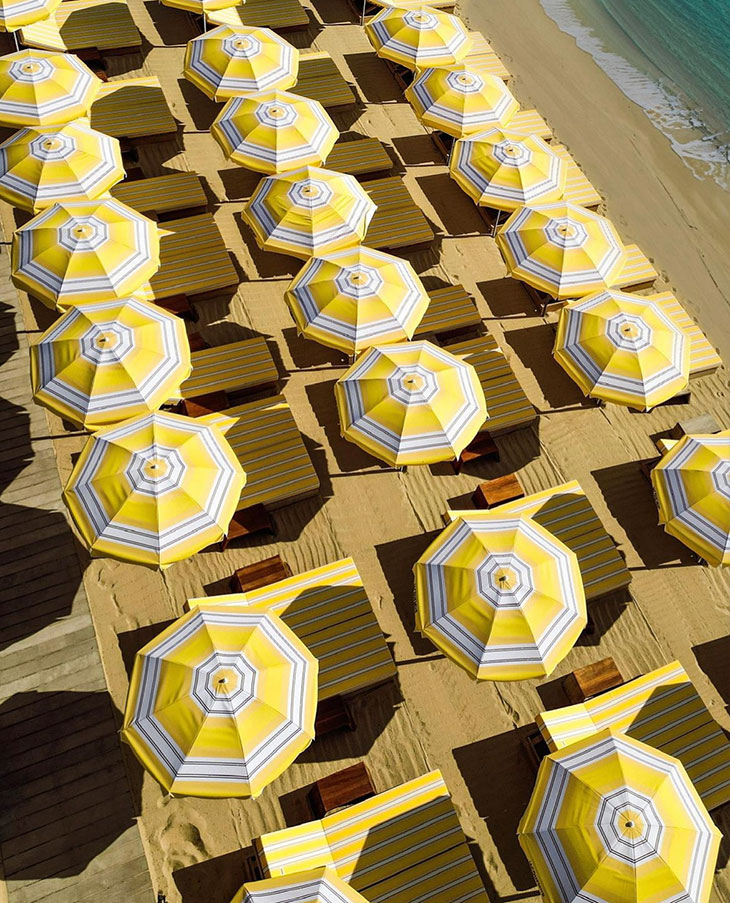 Get ready to bask in the sun and indulge in the ultimate shopping experience in the chicest of surroundings. Jacquemus, the renowned French fashion house, took to Instagram to unveil its very own branded beach and a new standalone store in the picturesque seaside of France.
We earn a commission when you follow the link to make a purchase. Click here to learn more about how we make money.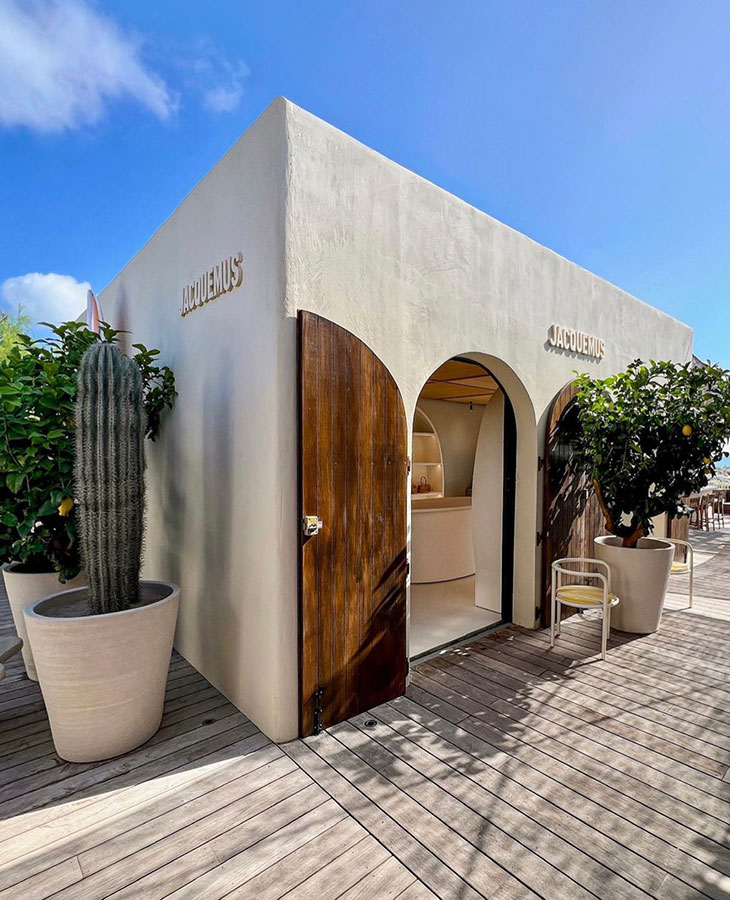 Simon Porte Jacquemus, the visionary designer, has just unveiled his latest masterpiece: a brand new boutique and the very first branded beach in the luxurious Saint-Tropez, the ultimate destination for fashion and luxury enthusiasts alike. Discover the latest fashion must-haves from the brand's newest collection, exclusively available at the boutique and chill on the yellow striped sun loungers, chic umbrellas, and ornamental surfboards at Plage de la Bonne Terrasse, Ramatuelle.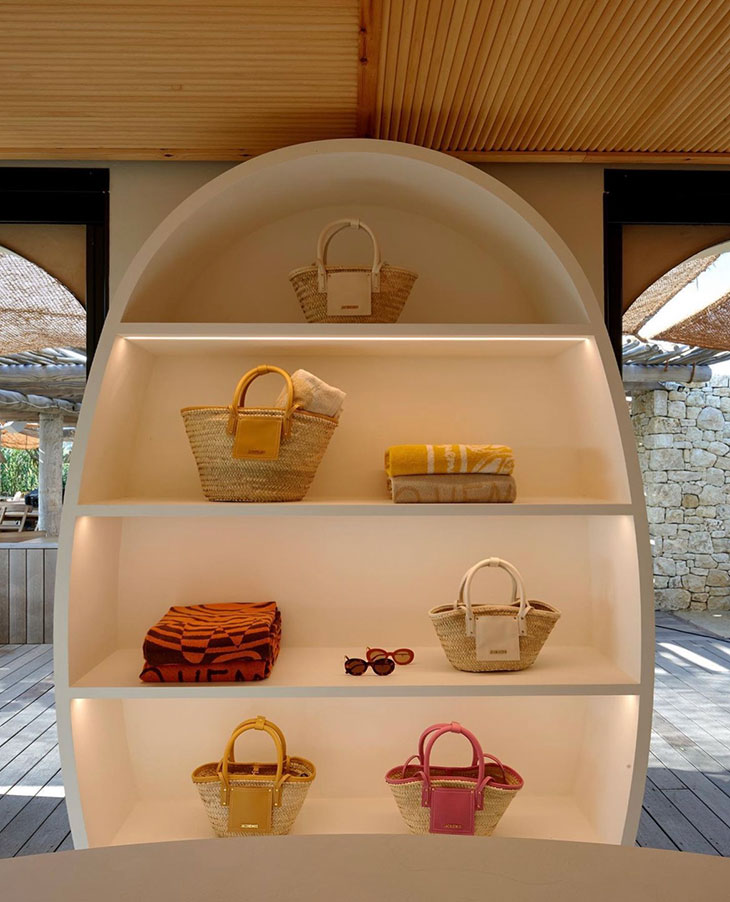 Discover the ultimate shopping destination and chill at one of the most beautiful beaches in Saint-Tropez. The stunning photos of the interior showcase a stylish boutique that is sure to leave you breathless. And if that wasn't enough, Jacquemus has also treated us to an atmospheric video of his luxurious pop-up on the French coast. Get ready to be swept away by the sheer beauty and elegance of Simon Porte Jacquemus' world.
View this post on Instagram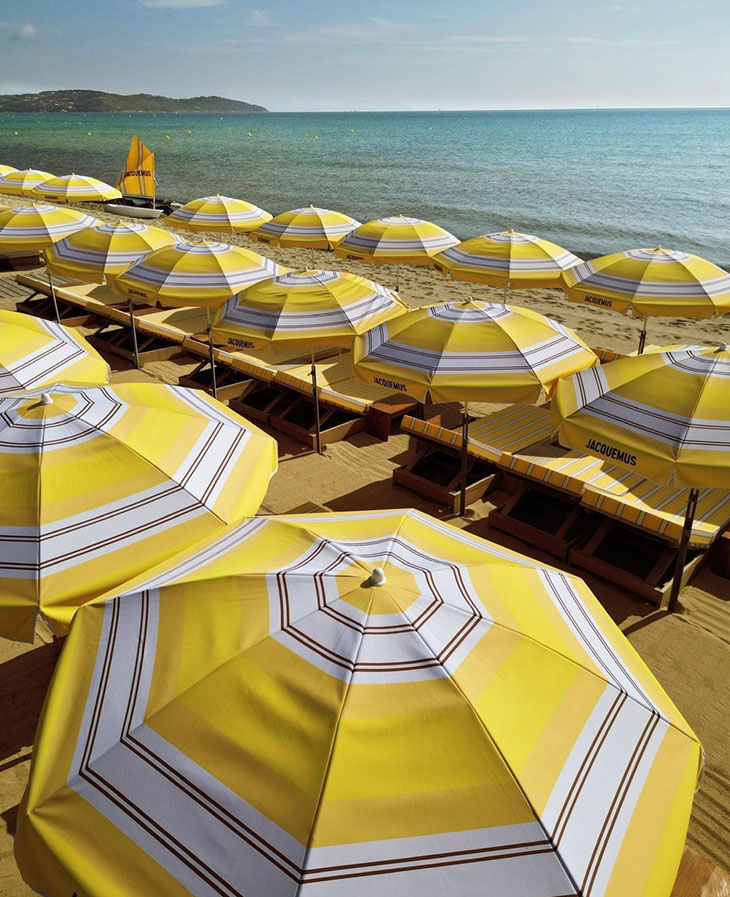 Jacquemus Brand's first pop-up boutique opened last week in the picturesque Italian town of Portofino. The latest Été capsule collection, is available at the boutique, the epitome of spring-summer 2023 fashion, featuring a range of exclusive straw hats, concise gold earrings and necklaces, and new versions of the iconic Chiquito and Le Bisou bags. Don't miss out on the chance to elevate your wardrobe with these must-have accessories!
SHOP JACQUEMUS: