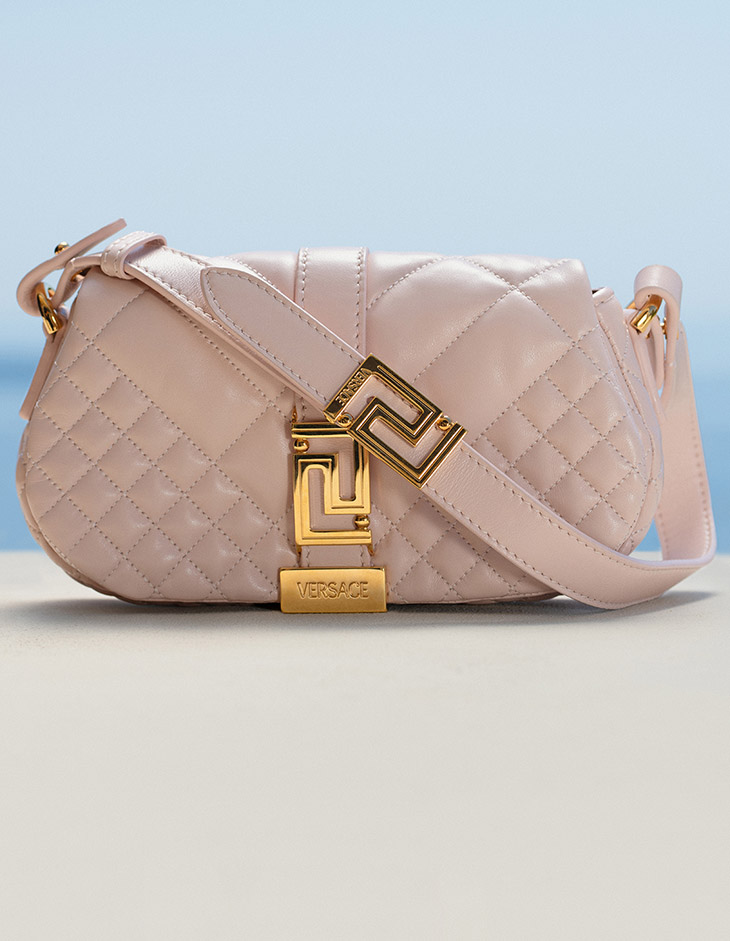 Italian luxury brand Versace announced that will donate a part of the proceeds from the Greca Goddess mini bag in a lovely powder blush pink tone to the Elton John AIDS Foundation (EJAF) during the month of June, in honor of Pride Month. Since its inception in 1992, Donatella Versace and the Versace House have been steadfast supporters of the Elton John AIDS Foundation, passionately believing in the Foundation's objective to promote a more compassionate and inclusive world by offering help to those in greatest need. In this latest endeavor, a percentage of sales from Versace's Greca Goddess quilted mini bag will be donated to the Elton John AIDS Foundation for Pride Month, from June 1st to 30th 2023, pink style was chosen for the color's representation of sexuality and sexual freedom in the LGBTQIA+ Pride flag.
Pride month is such an important time. We should all be so proud of our amazing LGBTQIA+ community and I am honored to be an ally. I am also thrilled to be supporting my friend Elton John and his Foundation. Together we can end AIDS by 2030. Versace has long supported Elton and his incredible work. I hope people will join us in supporting their vital initiatives. – Donatella Versace, Creative Director, Versace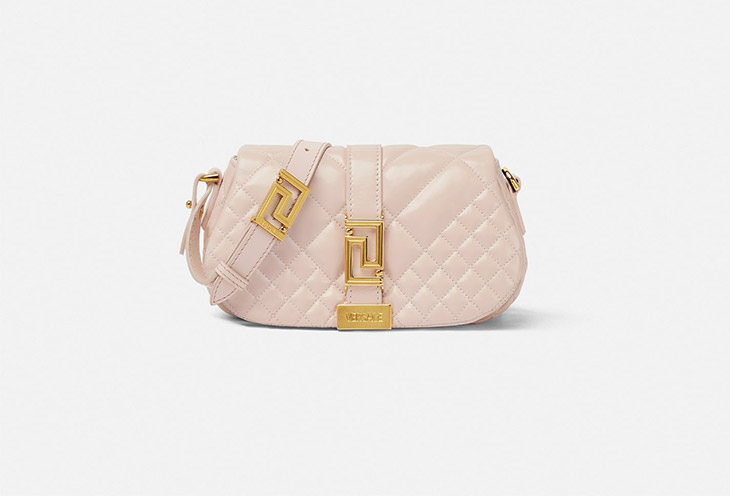 The Elton John AIDS Foundation was founded in 1992 and is among the most prominent independent AIDS organizations. The foundation's objective is straightforward: to end the AIDS pandemic. The Elton John AIDS Foundation is dedicated to overcoming the stigma, discrimination, and apathy that prevent the eradication of AIDS. By mobilizing a network of philanthropic supporters and partners, they fund local experts on four continents to combat discrimination, prevent infections, and provide treatment, as well as influence governments to end AIDS.