Spanish designer Juana Martin unveiled her Fall Winter 2023.24 Haute Couture Collection, that explores a journey from darkness to peace, on Thursday, July 6th during the recently finished Paris Fashion Week. The collection, inspired by the post-Spanish Civil War era, digs into the dismal atmosphere that surrounds the period, transcending emotions of destruction and great sadness to conjure a slow emerging of peace and freedom.
Each outfit in the collection has been meticulously designed to tell this intriguing story. Symbolic features embellish the looks, such as the bull, which represents the Spanish people's perseverance and strength, and the eyes, which are a subliminal reference to government surveillance. The hands enclosing the dresses symbolize oppression. The collection is heavily influenced by cubist and abstract art, which were rebellions against the prevalent nationalism of the time. The color scheme, which includes white, black, gray, and silver tones, pays respect to the predominant colors of this renowned Spanish aesthetic movement.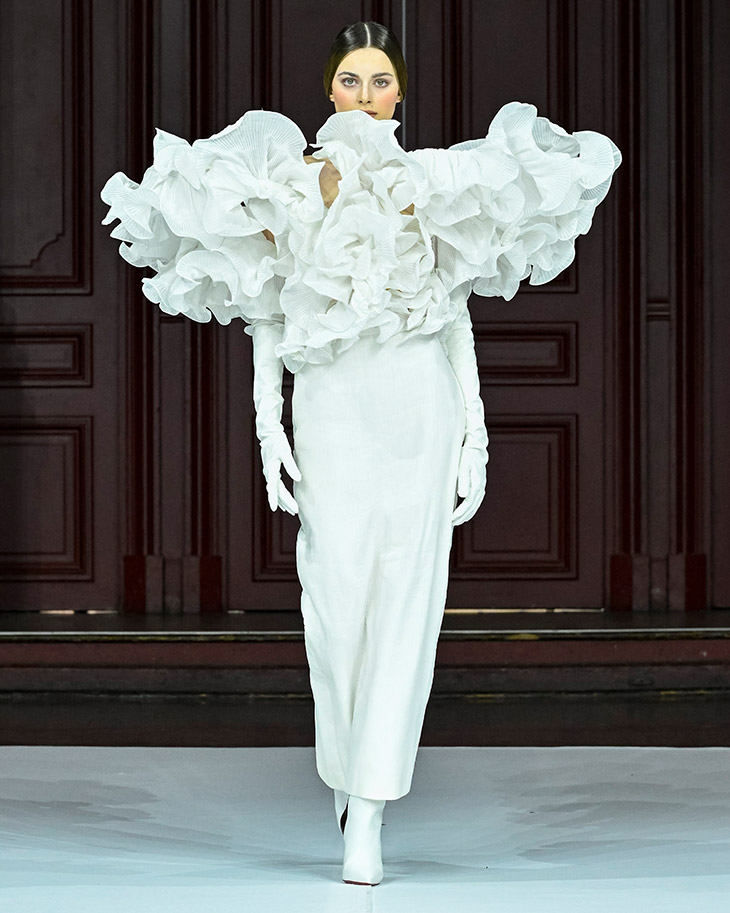 Every look in the collection has a symbolic name that refers to the various social, cultural, and creative trends that defined this pivotal time in Spanish history, such as resilience, hope, and rebirth. Juana Martin's creations in this collection are not mere aesthetic pieces; they transcend boundaries to reveal emotional depth. Each garment encapsulates a veritable living snapshot, telling a significant narrative beneath the surface.The pinnacle of the collection manifests in the form of a giant dove, the universal symbol of peace and freedom. As it unfurls from the latest look, Juana Martin expresses her strong yearning for profound tranquillity and harmony.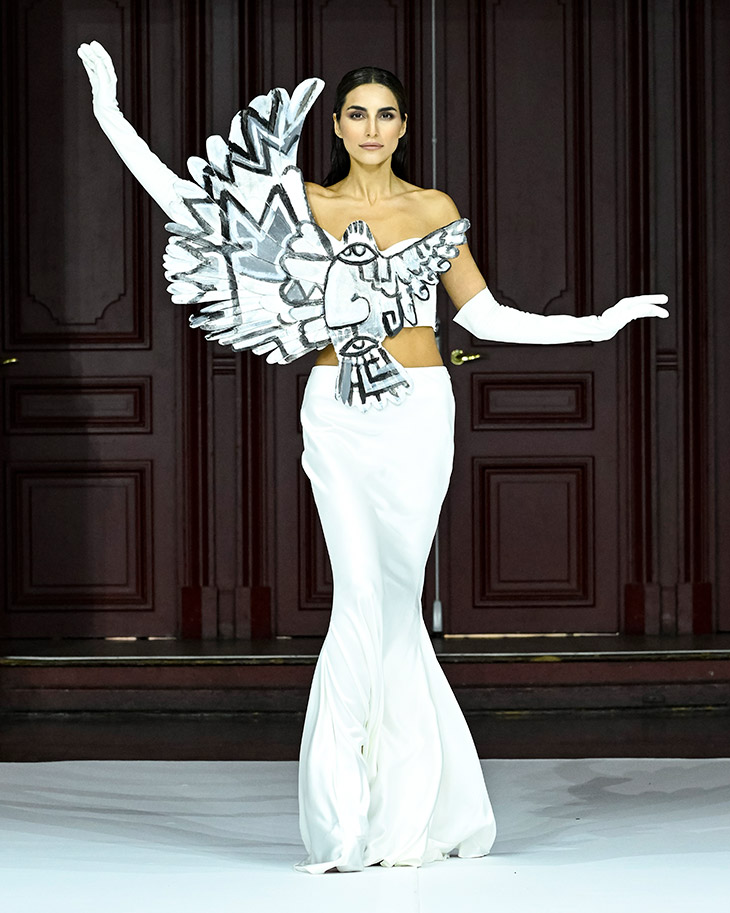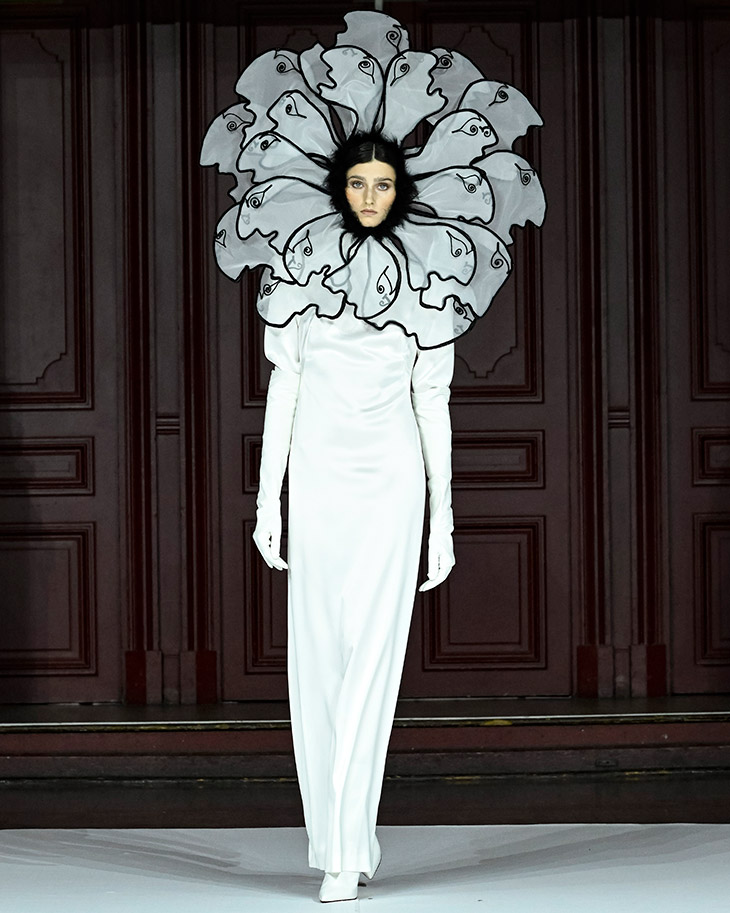 Discover every look from the Juana Martin Fall Winter 2023.24 Couture Collection in the gallery below: