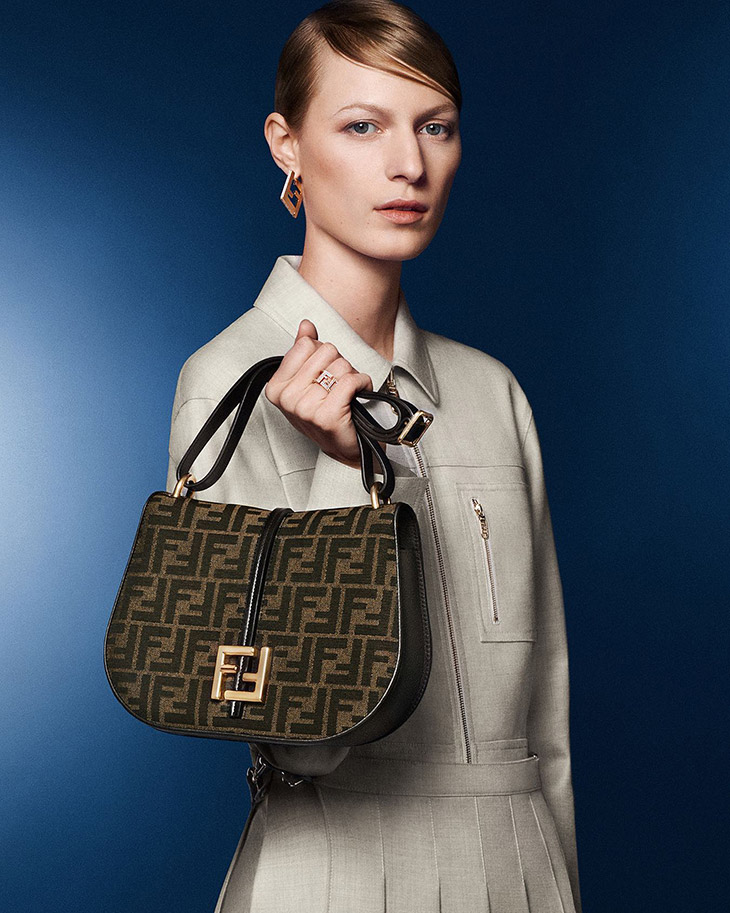 Italian fashion house FENDI unveiled its Fall Winter 2023 campaign that highlights the brand's craftsmanship and creativity, captured by photographer Craig McDean. In charge of styling was Melanie Ward, with creative direction from Ronnie Cooke Newhouse and Karl Bolander, set design by Alexander Bock, and casting direction by Shelley Durkan. Stars of the campaign are Rianne Van Rompaey, Julia Nobis, Mona Tougaard, Yilan Hua, Migoa Majoang, and Farah Nieuwburg.
It's deconstructed but luxurious. There's a little nod to punk and my admiration for DIY, but moved on towards something chic. The first day that Delfina walked into work, she was wearing blue and brown, and I thought she looked so great. There's a chicness but a perversity to the way she twists FENDI, which is what I love. – Kim Jones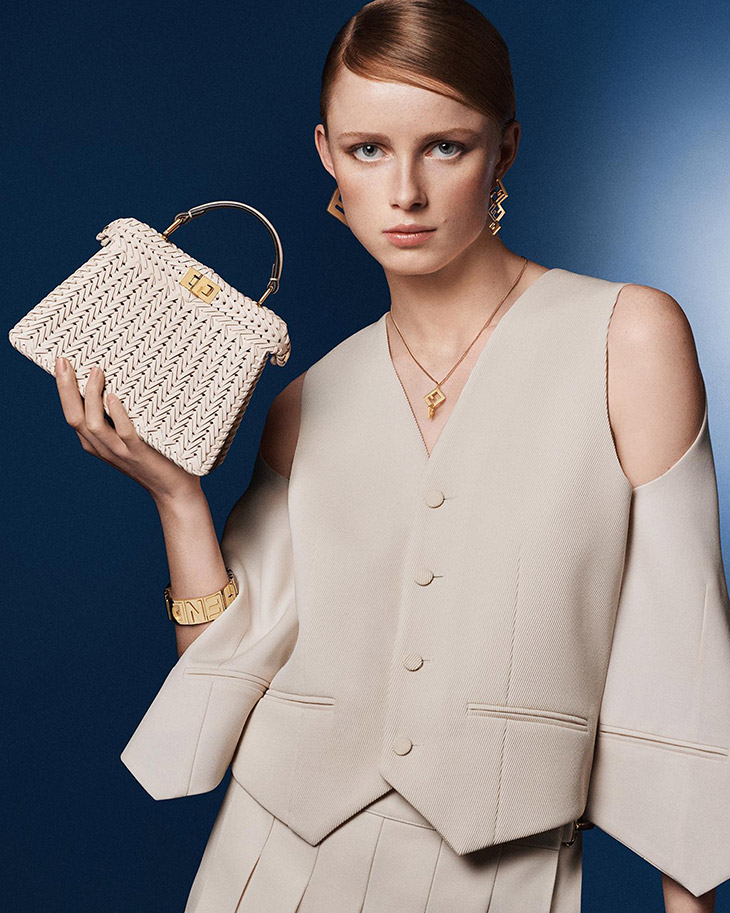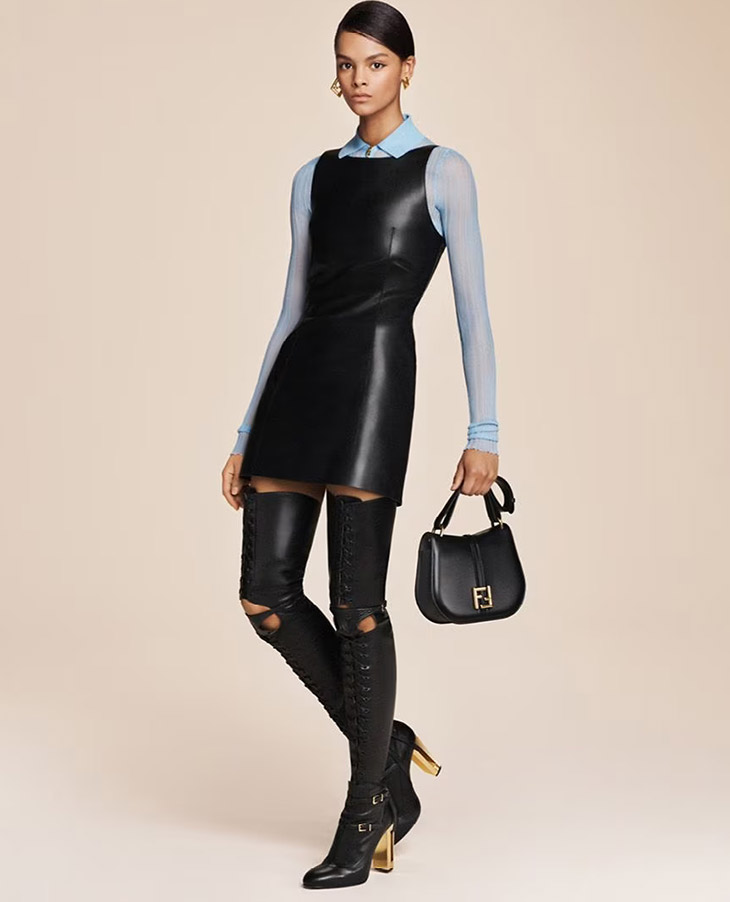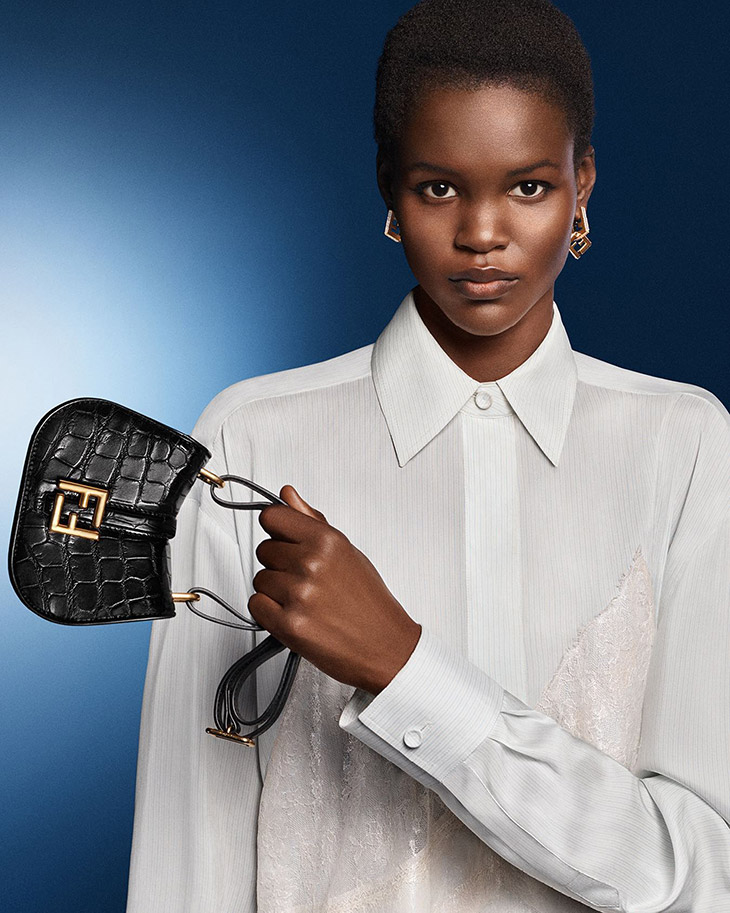 Designer Kim Jones rooted the Fendi Fall Winter 2023 collection in classicism and elegance, yet with a subversive edge. The collection plays with contrasts and contradictions, pushing the frontiers of deconstruction, gender archetypes, and classic sophistication. It is inspired by Delfina Delettrez Fendi's personal style and her instinctive self-expression when wearing Fendi's archives.
The appearance of effortless grace is expertly crafted, with pieces created to be versatile and adaptable to a variety of styles. Masculine tailoring and traditional textiles are transformed into feminine silhouettes. Boilersuits, aprons, and uniform-inspired features are utilitarian in nature. Lace takes on a new dimension as it is lacquered and layered, occasionally revealing glimpses of fetishistic lingerie or thigh-high lace-up boots.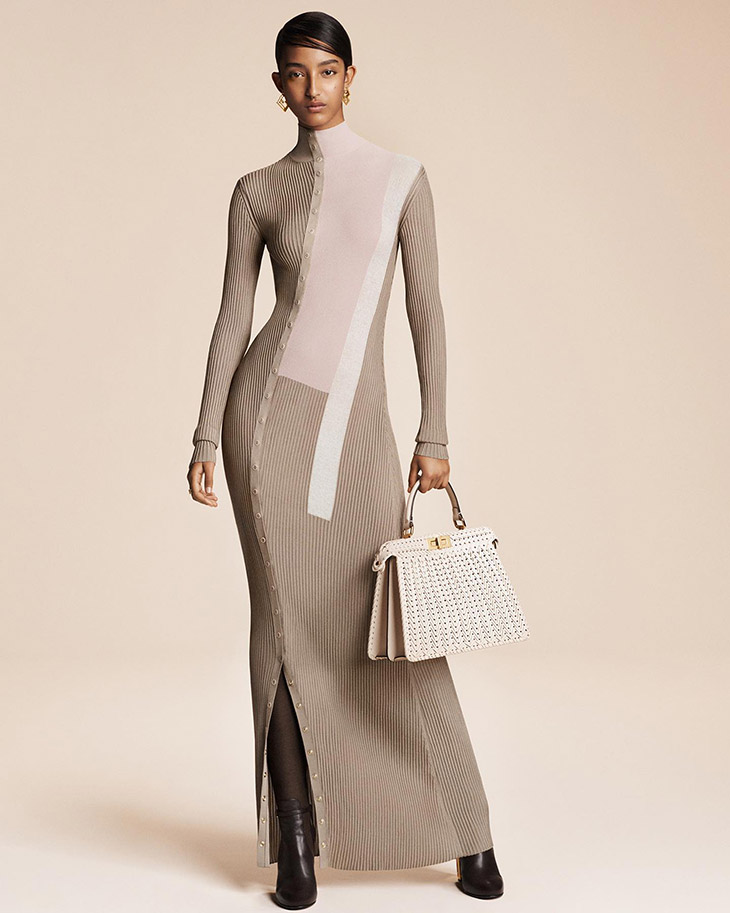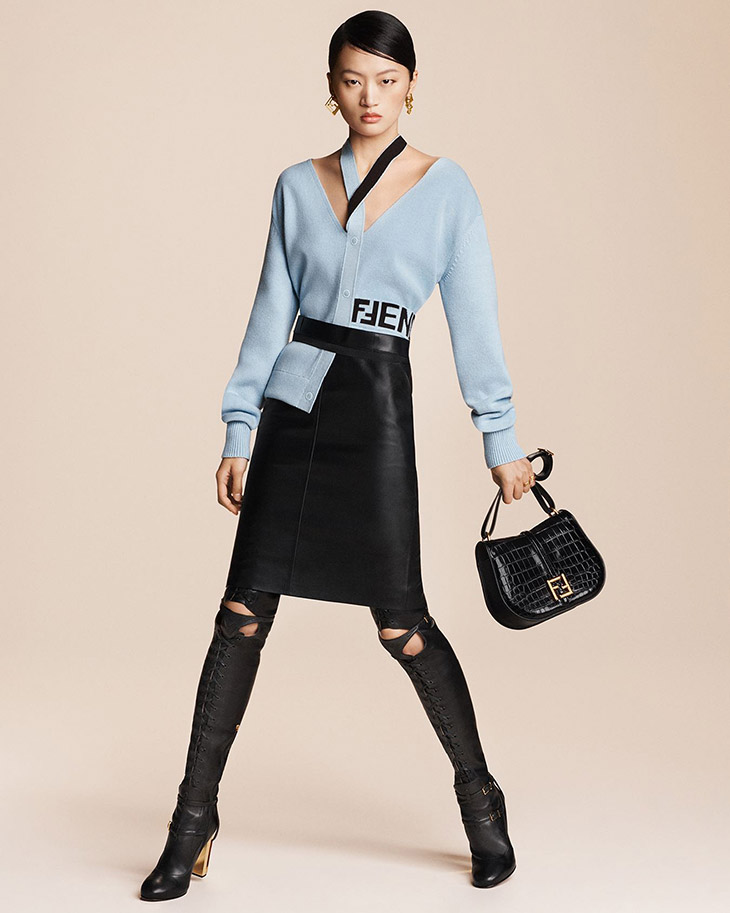 The collection includes unexpected touches that question established rules, such as a clean-cut mac with an unexpected sequined lining. Harnessed straps offer a hint of edginess to draped gowns and Persian lamb bibs. Knitwear has a polished punk aesthetic, with neat rips and subtle warping. Felted wools are shrunken, and ribbed knits are worn asymmetrically or undone, embracing a rebellious attitude. Billowing scarves trail romantically across satin gowns embellished with twisted drapes, giving an enticing contrast.
The Fendi Fall Winter 2023 collection expertly balances classic elegance with a hint of rebellion, resulting in a strong and avant-garde representation of fashion and self-expression.