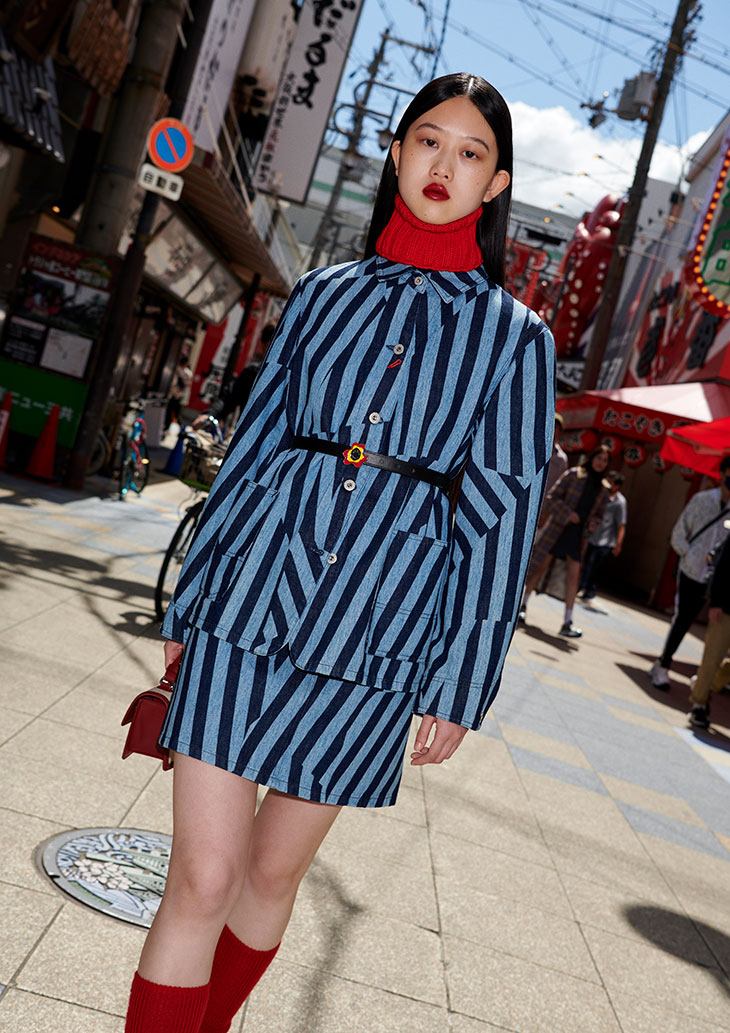 In a blend of time-honored tradition and dynamic underground flair, KENZO's Fall-Winter 2023 Campaign comes alive. Led by the imaginative direction of Nigo, this campaign is an intimate voyage into the Japanese backdrop that molded him. Drawing upon the heart of the Maison's intercultural dialogue, the imagery gracefully dances between the ancient elegance of Kyoto and the pulsating rhythms of Osaka.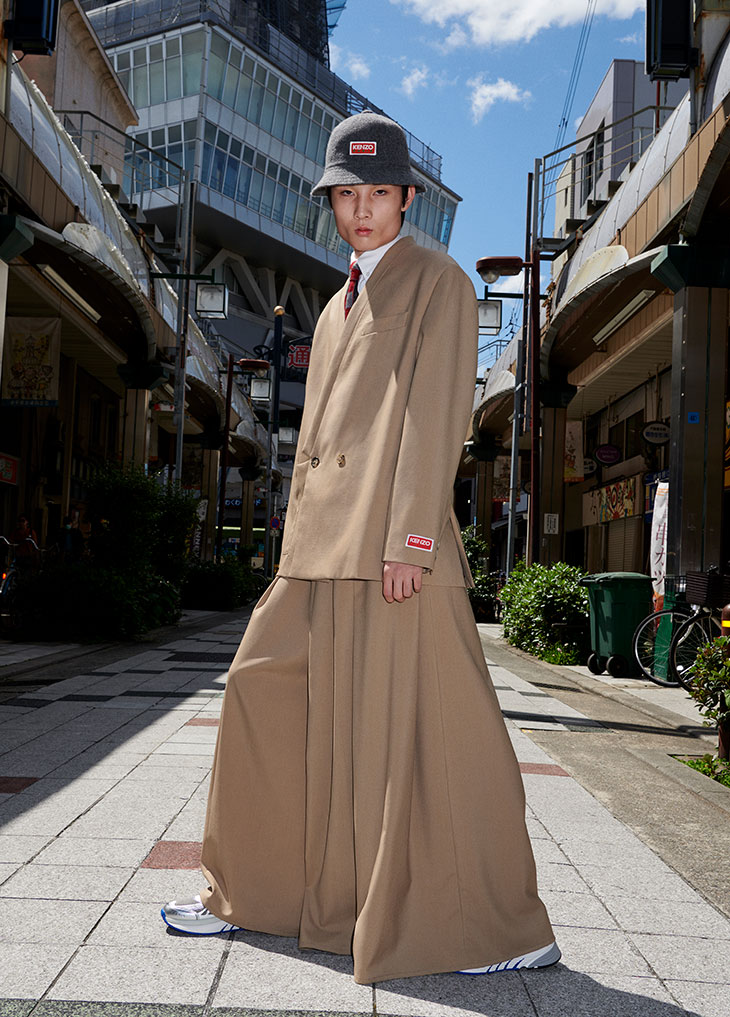 Through the lens of Keizo Kitajima, we see a blend of Osaka's colorful streets, brimming with youthful vigor, and Kyoto's historical allure, echoing a less-seen vibrant musical youth. Complemented with moving visuals by Frank Lebon, the essence of this campaign is the cosmopolitan blend that defines Nigo's tenure at KENZO, all set against the contrasting canvases of his homeland.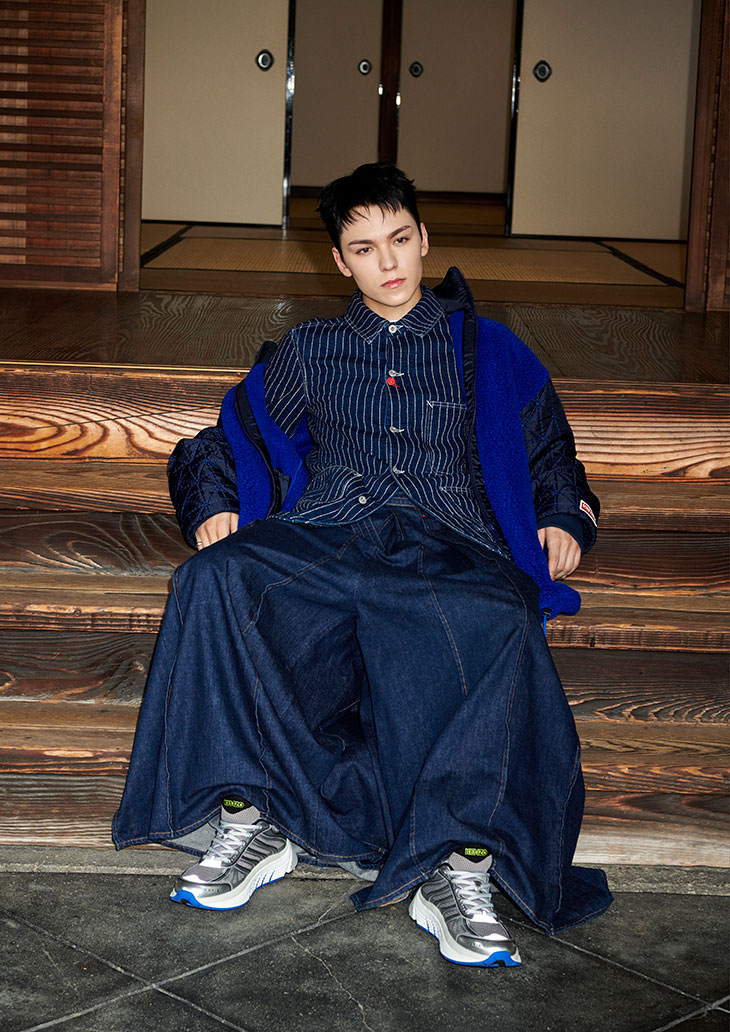 The collection for Fall-Winter 2023 stands as a testament to cross-cultural exchange, bridging the streets of Japan, the US, and the UK, reminiscent of the energetic fervor of the Swinging Sixties. This collection's narrative broadens to encompass the modern youth dynamics of Osaka and Kyoto, depicting today's Japanese youth and their blend of time-honored tradition with modern attire, uniting the East and West. Highlighting this campaign is KENZO's brand ambassador, VERNON of SEVENTEEN, with a special appearance by Nigo.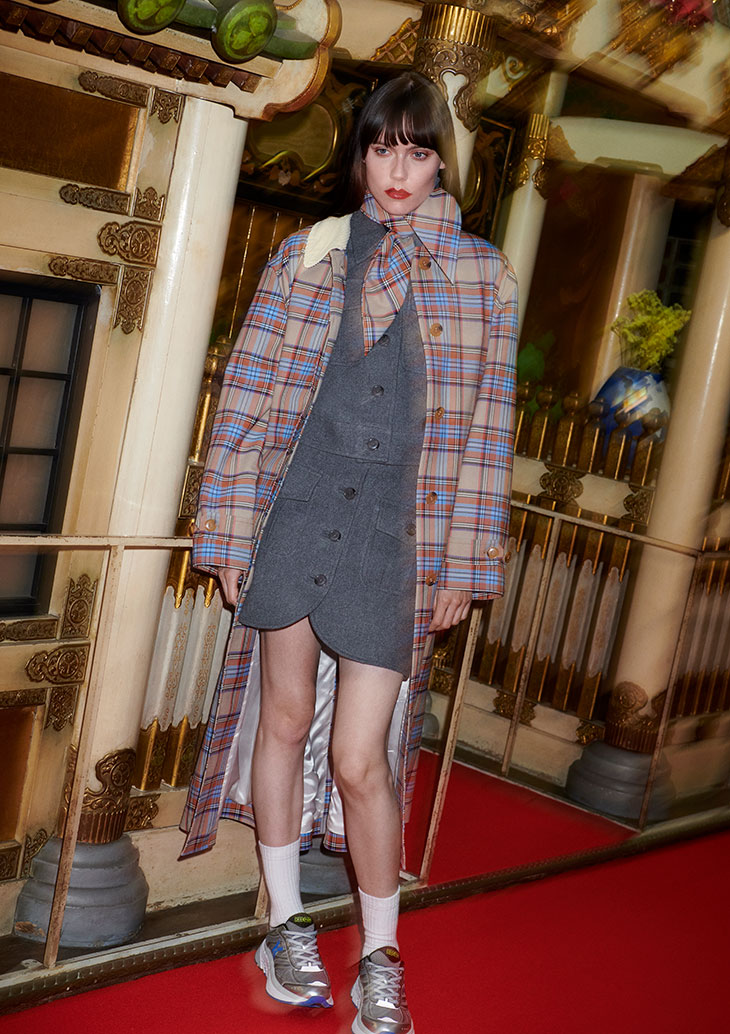 Keizo Kitajima's street photography captures candid moments between city-dwellers and their urban realms. This sentiment is paralleled in a film by British maestro, Frank Lebon, accentuated by the 1985's "Dreamer" from Urban Dance, a masterpiece of Shinobu Narita and Minako Yoshida. This visual narrative features Nigo, engaged in shogi within Kyoto's Shosei-en, adorned in the collection's standout broken-stripe Dazzle motif, a nod to the 1980s and the creative legacy of Kenzo Takada. Shot across iconic locales in both Osaka and Kyoto, the campaign paints a rich tapestry of Japan's multifaceted essence.