The sneaker world has long been a pioneer in seamlessly merging fashion and functionality, offering products that not only fulfill athletic needs but also cater to the ever-changing preferences of the general public. In this ever evolving industry, there are only a handful of brands that command the same level of respect and admiration as the iconic Air Jordan line by Nike.
In the world of iconic sneaker releases, the highly coveted Wmns Air Jordan 4 "Frozen Moments" has caused quite a sensation, firmly establishing itself as one of the most eagerly awaited shoe launches of 2023.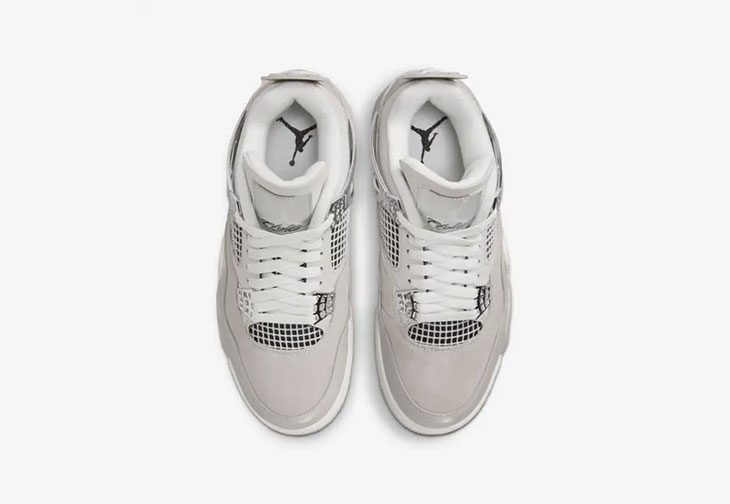 Historical Context
Before we delve into the specifics of the Frozen Moments 4s, it's crucial to grasp the remarkable legacy of the Air Jordan 4. The model, which made its debut in 1989, is a revolutionary sneaker silhouette crafted by the visionary designer Tinker Hatfield. His unique approach led him to create a shoe that seamlessly blends performance and style, by incorporating breathable mesh panels and innovative wing-like eyelets, resulting in a shoe that not only enhances airflow but also provides a secure and comfortable fit. The Jordan 4 has become an iconic silhouette, evolving with each new iteration to further solidify its legendary status.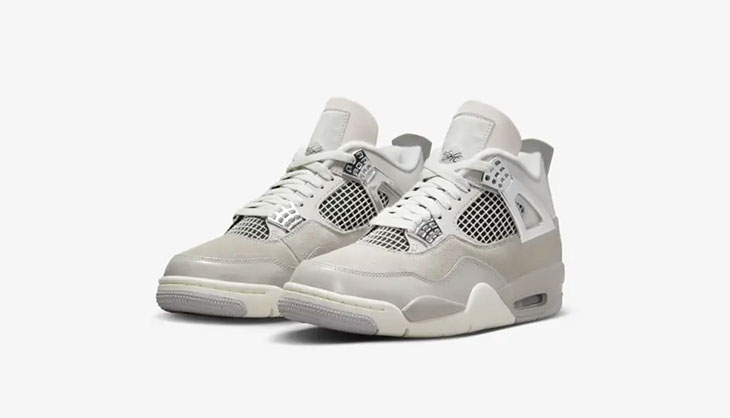 Design
When it comes to design and aesthetics, it's all about creating a visually pleasing and cohesive look. The Wmns Air Jordan 4 in the "Frozen Moments" edition perfectly embodies its captivating name. Taking cues from the enchanting allure of winter, this sneaker showcases a color scheme that evokes the tranquil charm of a picturesque snow-covered landscape. The interplay of icy gray undertones and delicate silver accents results in a mesmerizing shimmer, reminiscent of the way sunlight dances on a pristine blanket of snow. The upper of the sneaker, typically a combination of mesh and leather, has been crafted with a high-quality material that exudes a sense of luxury. The iconic look of the shoe is maintained with the signature mesh panels, which not only add a stylish touch but also provide excellent breathability.
The Jordan 4 Frozen Moments sneaker is delivered in their iconic packaging, featuring a stylish red Jumpman Flight motif on the lid and a sleek grey cement-patterned bottom. They are thoughtfully pre-laced with a crisp white pair of flat laces, eliminating the need for any additional laces or accessories.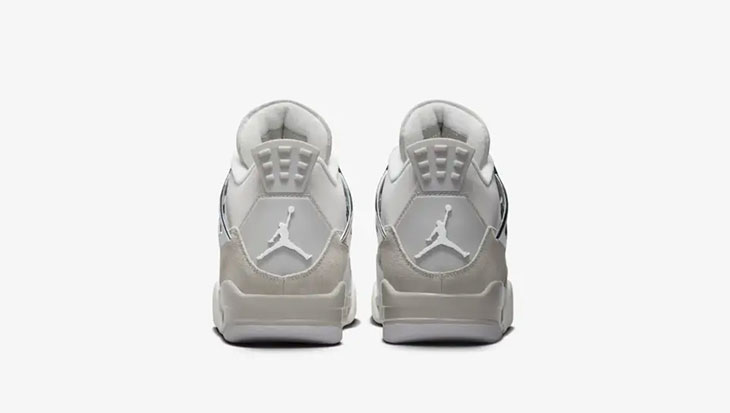 The Importance of a Women's Release
Introducing the latest drop from these iconic Womens Jordans, this release is far from ordinary—it's a bold declaration of style. Nike's recent launch of the "Frozen Moments" collection in a Wmns edition is a testament to their recognition of the influential and ever-expanding female sneakerhead community. In the ever-evolving realm of sneakers, a notable shift is taking place as the traditionally male-dominated industry opens its doors to new horizons. Women are not mere consumers, but rather discerning connoisseurs who possess a profound admiration for the captivating world of sneaker culture. The Wmns Air Jordan 4 "Frozen Moments" is a stylish tribute to a specific demographic, offering them exclusive releases that are customized to their preferences, encompassing both exceptional design and perfect fit.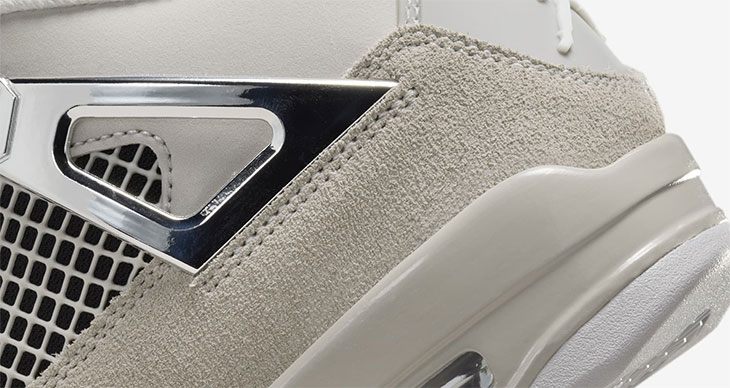 Release Date
Get ready sneakerheads, because the highly anticipated Air Jordan 4 'Frozen Moments' is set to make its grand debut this Saturday, August 26th. Priced at $225, this iconic sneaker is sure to be a must-have addition to any sneaker collection.
The highly anticipated "Frozen Moments" edition received immense praise, as expected, due to the pre-release excitement surrounding it. The sneaker garnered high praise from both enthusiasts and critics for its groundbreaking design, seamless incorporation of winter elements, and unwavering dedication to exceptional craftsmanship. In addition, the recent launch of the Air Jordan 4 has solidified its status as a truly adaptable and versatile sneaker. It effortlessly embraces modern trends while staying true to its iconic heritage. The silhouette's timeless nature and enduring appeal are truly remarkable.