The Danshan Spring Summer 2024 Soliloquy Collection unfolds as a tender ode to the modern-day sadboi – a person who embodies the essence of a hopeless romantic, often sharing his wardrobe with his lovers. The collection finds its muse in those solitary moments spent in bed, reflecting on times with a true love and navigating through waves of fear, uncertainty, and a longing to heal a fractured heart.
SPRING SUMMER 2024 COLLECTIONS
This narrative journey forms the core of the collection's design, embodying the phases of self-questioning, self-convincing, and ultimately, self-acceptance. The collection embraces a lo-fi approach to menswear, prioritizing emotional narratives over practicality and functionality. It grants the contemporary romantic man the freedom to exhibit softness and vulnerability, to embrace sadness and distinctiveness, encouraging a journey of emotional unveiling and the metaphorical shedding of armor.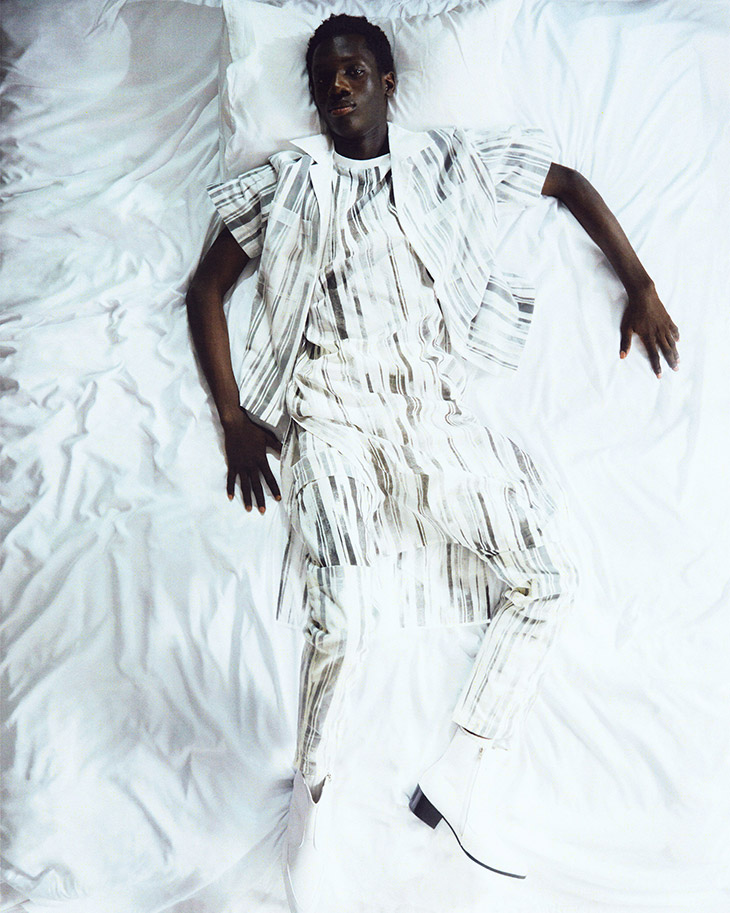 Fashion house Danshan remains committed to the infusion of "sun" motifs, manifested in both print and embroidery, further enhanced by the introduction of pencil drawing prints that bring to the fore the enchantment of delicate fades and inherent imperfections. The collection expands upon the wardrobe essentials with a thoughtful selection of fabrics including satin, chiffon, tulle, and mesh. Envision tees crafted from silk blend chiffon, semi-sheer mesh tank tops, washed satin hoodies, and jumpers featuring translucent elements, all coming together to craft a panorama of fragile beauty and ethereal style.
The Danshan Spring Summer 2024 collection continues to spotlight the shirting category, a segment where the brand has continually excelled. This time, it brings forward novel interpretations and updated designs, refined silhouettes that breathe a fresh, modern life into the brand's quintessential style.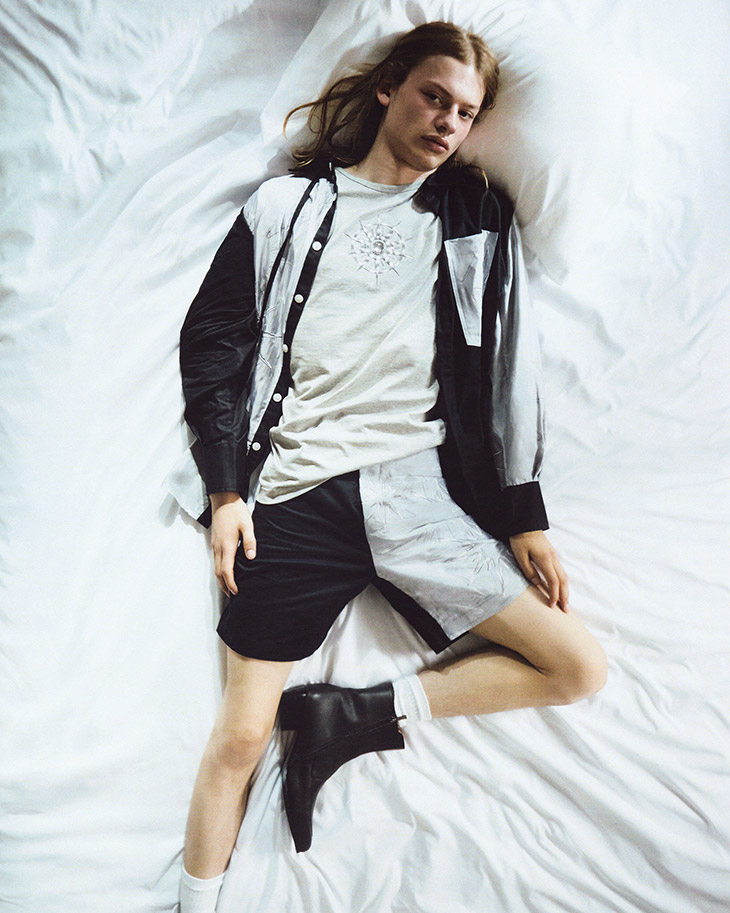 In a world where to love demands an act of bravery, the Soliloquy collection stands as a poignant reminder and celebration of the courage it takes to be a lover, to embrace the beautiful vulnerability that comes with being a hopeless romantic.
Fashion photographer Marlen Keller captured the lookbook featuring models Hamaam at Elite and Oliver at PRM. Beauty is work of hair stylist Shunsuke Meguro, and makeup artist Grace Sinnott, both represented by Future Rep. Photo assistance by Millie Noble, retouching by Tempers.