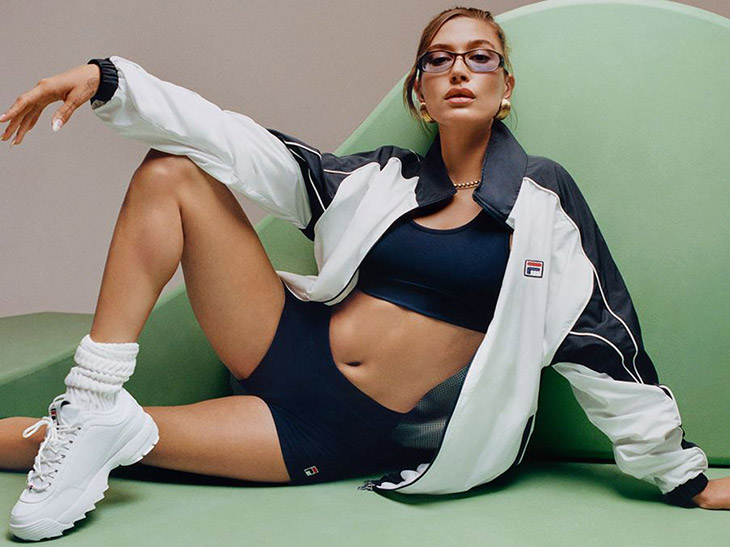 FILA, the renowned sportswear brand, has elevated its collaboration with Hailey Bieber by announcing her as its global brand ambassador, a progression from her first appearance in a FILA campaign in Fall 2022. This venture transcends traditional partnerships, blossoming into a multi-year project where Bieber will not only grace the campaigns but also imprint her style in the brand by designing exclusive sportswear collections. Fans can anticipate the inaugural collection to make its debut in the Fall Winter of 2024.
The legacy of FILA rests on celebrating individuals who have sculpted significant paths in various fields such as sports, fashion, and culture. Bieber has seamlessly nestled into this legacy, evolving as a modern-day style icon with her fresh and personal spins on FILA's classic designs.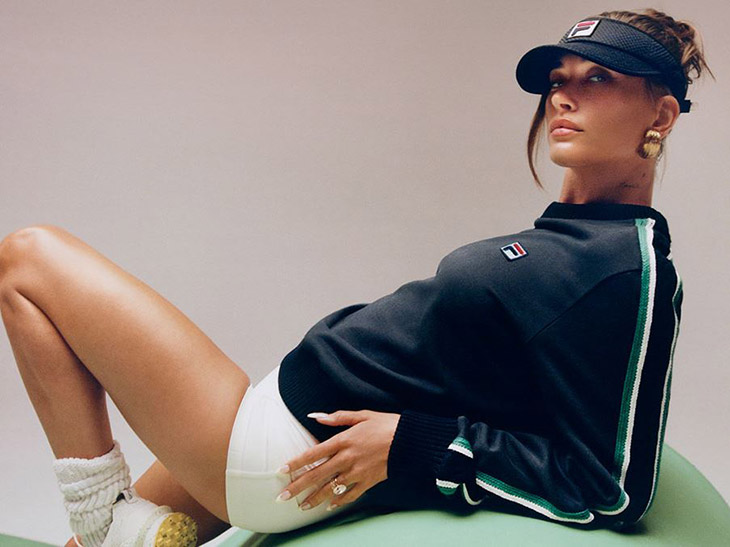 I am grateful to expand my role with FILA, a brand that has always stood out for its quality, elegance and bold and beautiful designs. I appreciate the brand's Italian heritage and the eras of FILA fashion where I can continue to draw inspiration. I am excited to bring my own point of view to FILA's iconic styles, as we work to create something special together. – Hailey Bieber
Adding fervor to this collaboration, FILA launched a fresh campaign, celebrating half a century of its iconic F-Box logo, a journey that began in 1973, introducing color to the tennis courts. This emblem not only signifies FILA's pioneering role in sports and style but also resonates with the extraordinary personalities who have been the flagbearers of the brand. This spirit finds a parallel in the life of Reilly Opelka, a tennis player with artistic and fashionable pursuits outside the court, making him an embodiment of FILA's essence of audacity and creativity.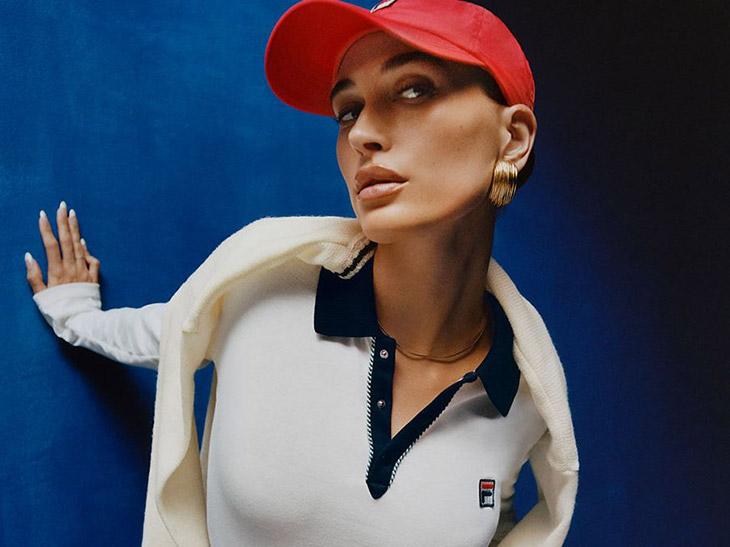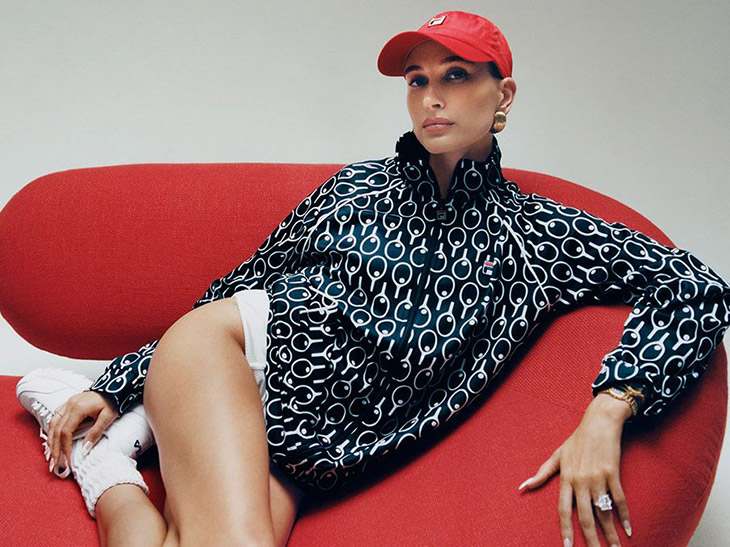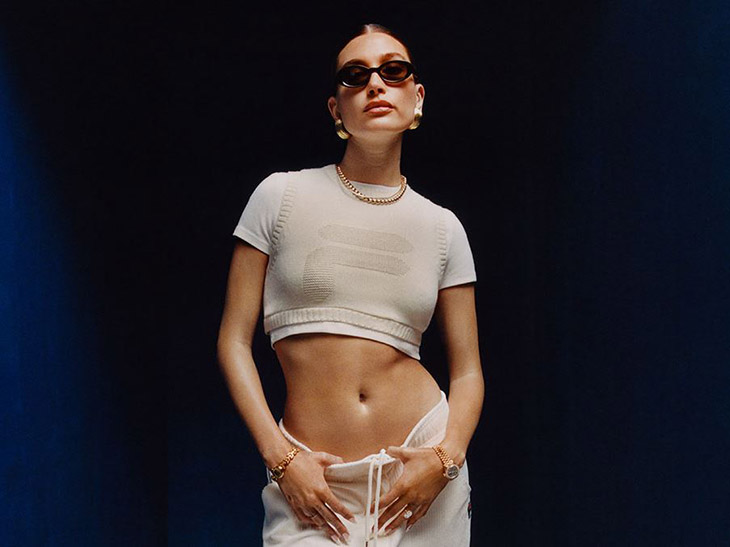 FILA style is iconic and tastemakers and game changers express their artistry and individualism through our designs. Hailey has been a supporter of the brand and we look forward to continuing our relationship together. Her impact on fashion and culture is undeniable and she brings an effortless and fresh new perspective to the brand. – Gene Yoon, Global Chairman at FILA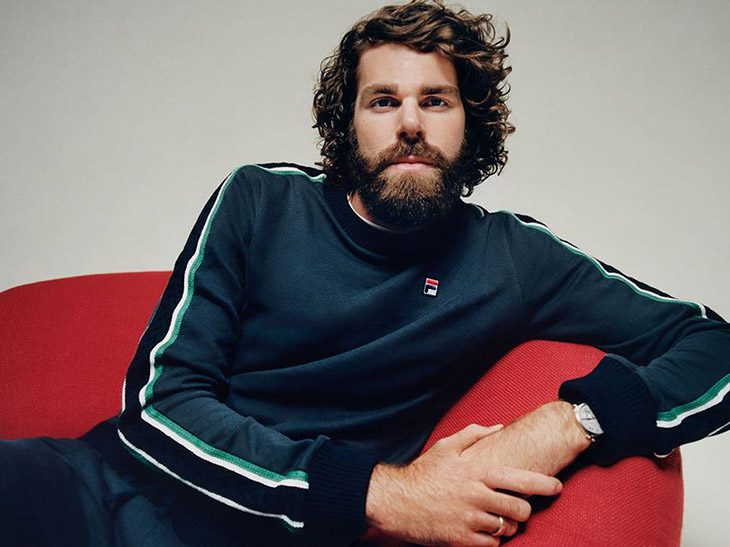 The campaign, captured through Renell Medrano's lens and brought to life with the styling finesse of Hailey Bieber and Dani Michele, promises a vivid showcase of the F-Box Anniversary Collection. This collection offers a dynamic range of apparel for both men and women, highlighting the fluidity of modern designs that transition effortlessly from court to street. A nostalgic dive into tennis-inspired attire such as polo shirts, tracksuits, and jackets meets a contemporary twist, bringing together classic stripes, tennis racquet graphics, and the brand's signature color palette of red, white, and navy. The campaign seeks to underline this blend of heritage and modernity, with Opelka joining Bieber to model men's coordinated sets, marking a milestone in FILA's rich history of innovation and style.