London Fashion Week is back, the streets are again a frenetic tableau of clashing styles and discordant palettes during the Spring-Summer 2024 runway season. Photographer Macky Mann, shares with us the essence of LFW street style.
Macky's lens captured the sentiment of LFW street style, where the line between fashion-forward and fashion-faux-pas appears blurred. From garish neon hues fighting for attention to an unsettling fusion of past and present that catches the eye.
RELATED: Spring Summer 2024 Collections
Day 1 frames a spectacular tableau, populated by fashion aficionados who revel in their own authentic narratives. With an uncanny ability to capture the fleeting moments of street style, Macky's photos unfurl a tapestry of fashion trends.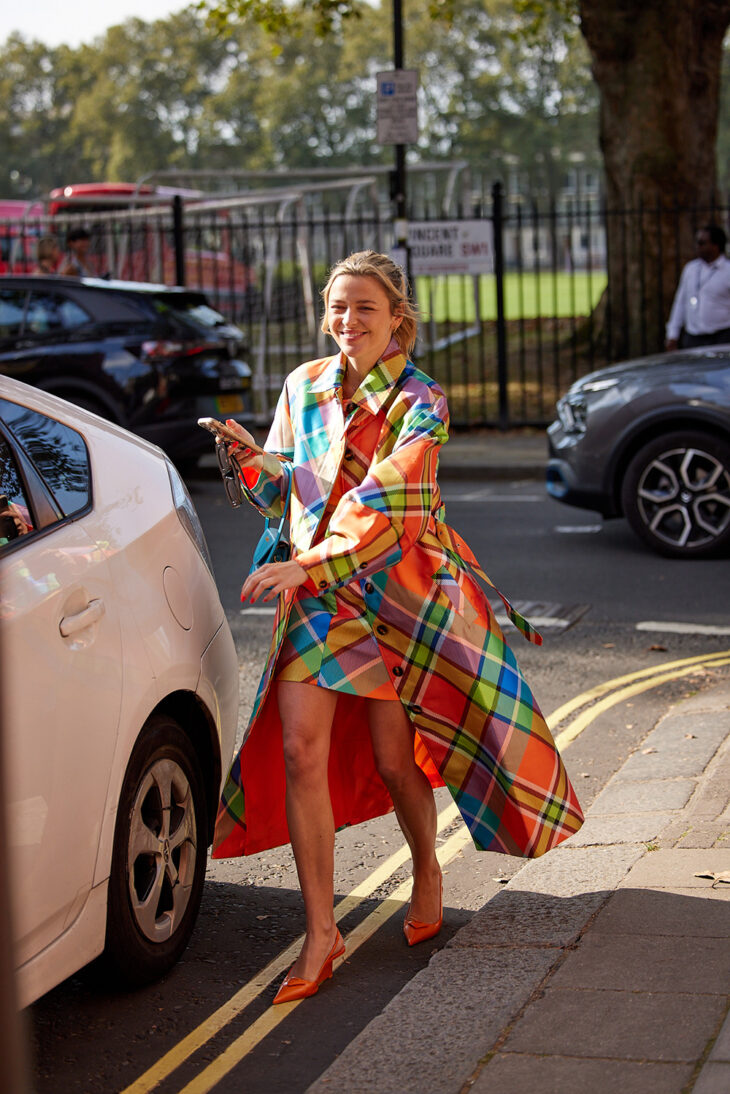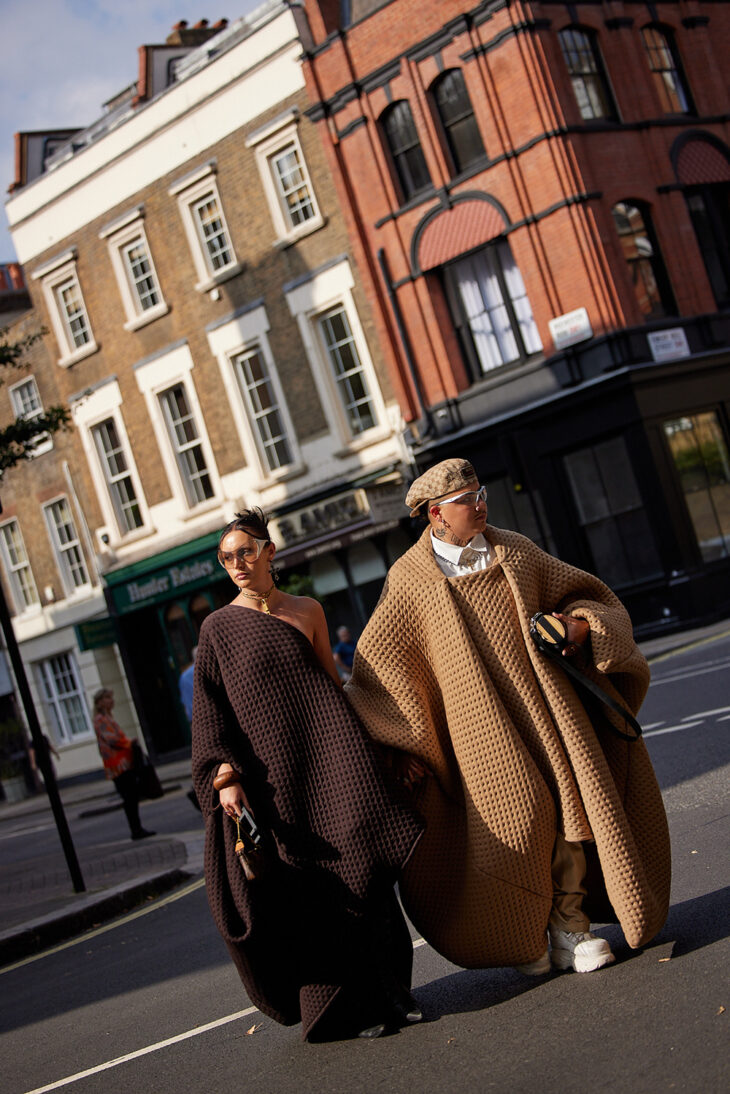 The streets in front of London's top fashion shows transform into a living runway, where fashion isn't dictated by designers but is sculpted by the individuals who wear it. An air of rejuvenation and freedom characterizes this season, echoed in the riot of textures, colours, and patterns that embrace and elevate the uniqueness of each passerby. Bold clashes of neon hues against pastel undertones, fluid fabrics dancing with the gentle breeze, and a mélange of vintage accents harmonizing with contemporary aesthetics; a masterful fusion that echoes the rebirth and rejuvenation resonant of spring and summer.
Discover more of London Fashion Week Day 1 outfits in our gallery: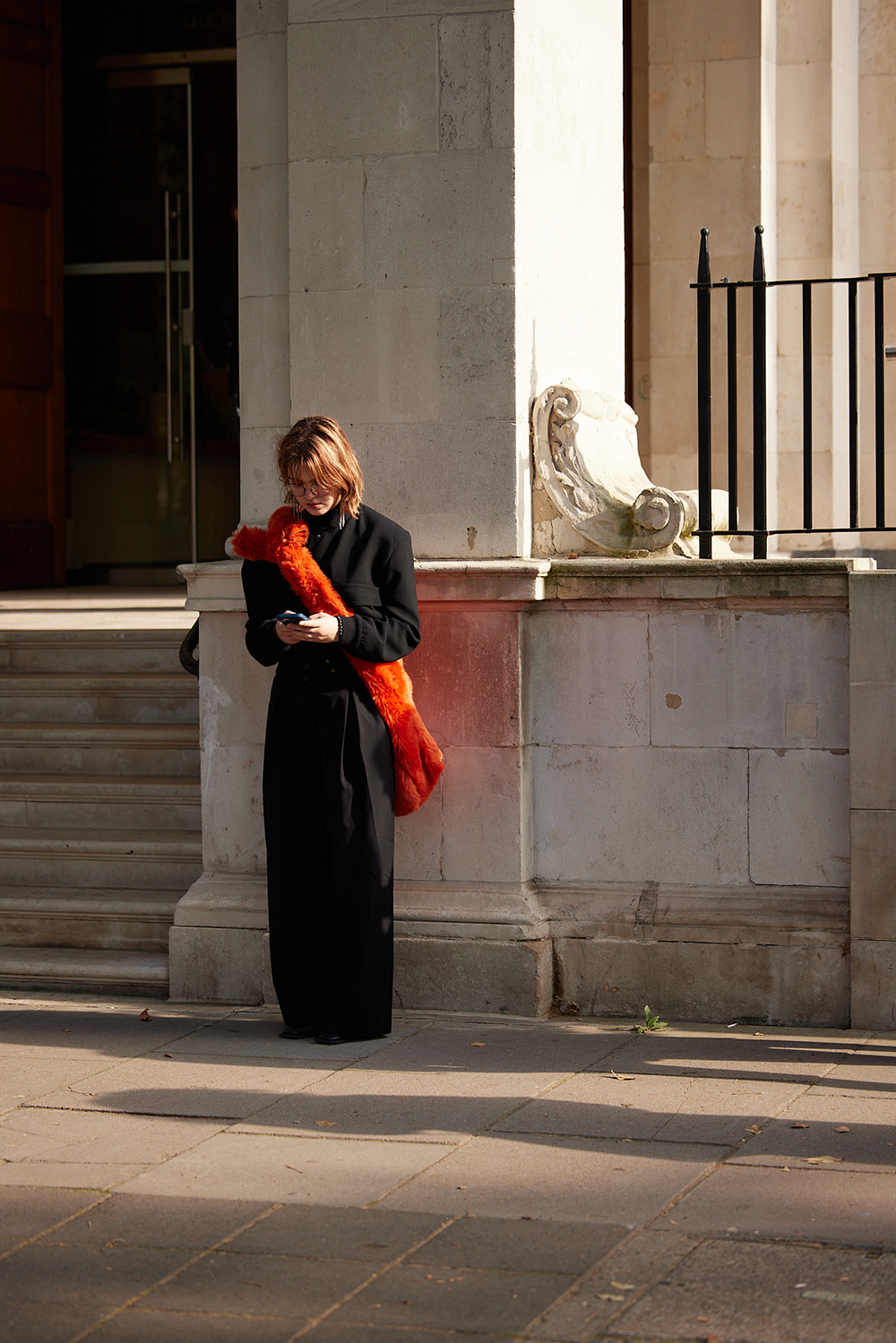 Never miss a show – London Fashion Week Spring Summer 2024 schedule.
For more of Macky Mann's photography log on to @macky.mann